PATRICK MCINTYRE
SYDNEY THEATRE COMPANY EXECUTIVE DIRECTOR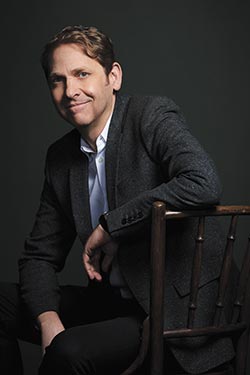 Patrick McIntyre is Sydney Theatre Company's Executive Director, having worked in the Australian arts and cultural sector for more than twenty years.
Graduating from University of Technology Sydney with a BA in Communications, majoring in writing and performance studies, Patrick was published widely as a freelance entertainment writer for titles including Cosmopolitan, Rolling Stone and Black+White. Moving into arts management, Patrick held Marketing Manager positions at Sydney Opera House and Sydney Dance Company, later becoming General Manager of Sydney Film Festival and Associate Executive Director of the Australian Ballet.
Throughout his career Patrick has been a board member for several non-profit organisations including chair of the Streetwize Communications board, a non-profit community publishing business, and SCOPE for Artists, a service provider advising artists on career transition strategies. He was also a member of the New South Wales State Creative Industries Task Force.
Patrick has presented at conferences on audience development and the value of culture in the US, Hong Kong and Australia and is currently a member of the Executive Council of the national industry body, Live Performance Australia.
FURTHER READING
Essay and video: The Pie Chart of Happiness
Podcast: Patrick McIntyre and Kip Williams discuss the 2020 Season
Diversity Arts Australia: Patrick McIntyre on diversity at Sydney Theatre Company
Sydney Morning Herald: Sydney Culture Essays show simple path to happiness