Synopsis: The Real Thing
Date posted: 06 Sep 2018 Author: STC Production: The Real Thing
Henry is an English playwright of unbeatable intellectual prowess. A master of off-the-cuff soliloquising and elaborate, irrefutable retorts, he is used to getting the last word in. Though they are both married to other people, Henry is in love with an actress, Annie, and the pair's passionate affair is about to reach a critical juncture.
Over the course of the next two years Henry and Annie's relationship reveals its cracks, as Henry strives to comprehend what holds two people together, what pulls them apart, and the true impact of infidelity. Annie loves Henry, but begins to drift as she focuses on staging an autobiographical play written by an imprisoned Scottish soldier she is trying to get released.
As the messiness and crudeness of reality encroaches on the detached perfection of the high-brow literary world Henry likes to inhabit, his understanding of love matures, for better or worse.



The Real Thing, 9 Sep – 26 Oct 2019, Drama Theatre, Sydney Opera House
Seeing the show? Let us know your thoughts. Tag @sydneytheatreco and #sydneytheatreco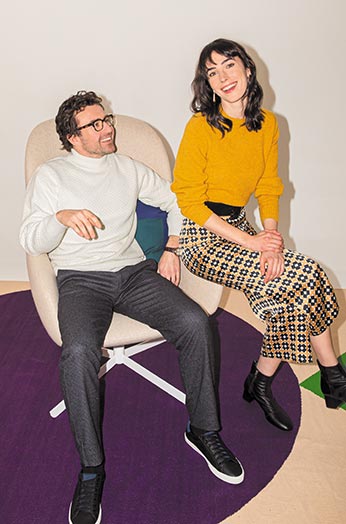 Johnny Carr and Geraldine Hakewill