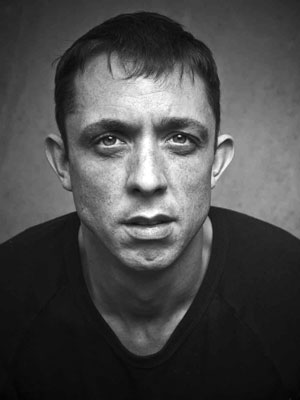 Angus Cerini's The Bleeding Tree was a sell-out hit of STC's 2017 season. His latest creation, Wonnangatta, tells the story of some mysterious murders in the Victorian High Country. Hugo Weaving and Wayne Blair will bring this thriller to life on stage.
I must've first heard the story of the Wonnangatta murders when I was very little. Definitely from Dad – he loved the high country. That story has always intrigued me. And it starts with the name. Wonnangatta.
It is always exciting developing scripts with specific actors. I am looking forward to working with Hugo and Wayne to bring them into the characters – how might their personalities imbue the roles they play? This is an incredibly exciting prospect – I am hoping to find a real muscularity.
Theatre is being encased in magic, that sucks the life out of the world outside. Pushing it away, starving it of air, driving it into the background. And that moment when you realise you've been holding your breath. The lights come up and you emerge back into the harsh reality of existence. The theatre is a place of retreat, of comfort, and of a kind of worship. To be transported. To be caused to feel things. To gain new perspectives. To share with everyone else in the theatre a common journey – despite being strangers we all travel together. These sorts of things are what I love about theatre. That it is so close to the real world, but extraordinarily far from it. An orchestra. Dancers. All creativity really when presented to us is a gift. It is the summation of other people's deepest emotions and ideas. And word play that makes pictures. The laughter or shuffling of children. How some puppet becomes an actual real living character. Animals that come to life. Thrown back a thousand years. This is all extraordinary stuff. It's some sort of human made thing that approaches the power of the most unspoiled of natural places. And I think possibly this goes all the way back to very early humans sitting around a fire trying to decipher the world.
Extraordinary isn't it, going to the theatre, to experience the visions of other people. And those visions bring to us new ways of feeling. I don't believe in organised religion, but I do believe in creativity. The theatre is like a church for me. It should be tax deductible.
---
Wonnangatta, 7 Sep – 17 Oct, Drama Theatre, Sydney Opera House.