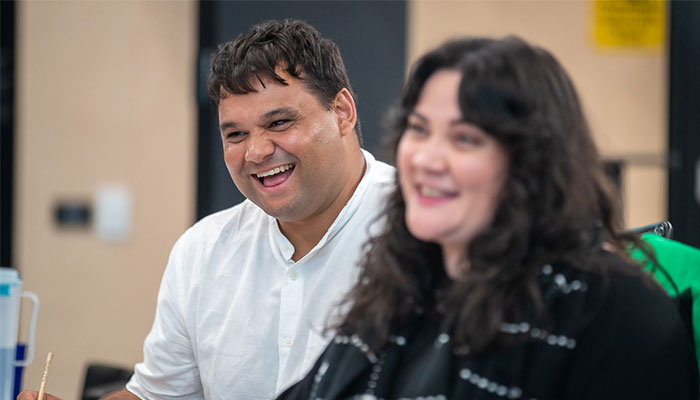 Ian Michael, Assistant Director The 7 Stages of Grieving
The rehearsal process for our vibrant contemporary production of THE 7 STAGES OF GRIEVING took this Australian classic from the page to the stage, and from 1995 when it first premiered into 2021. Assistant Director Ian Michael takes us behind the curtain with his own lens to show the process. Watch the sets, the stage and soundscapes come together alongside Shari Sebbens and Elaine Crombie in his rehearsal diary.
All photography by Ian Michael.
---
The Rehearsal Room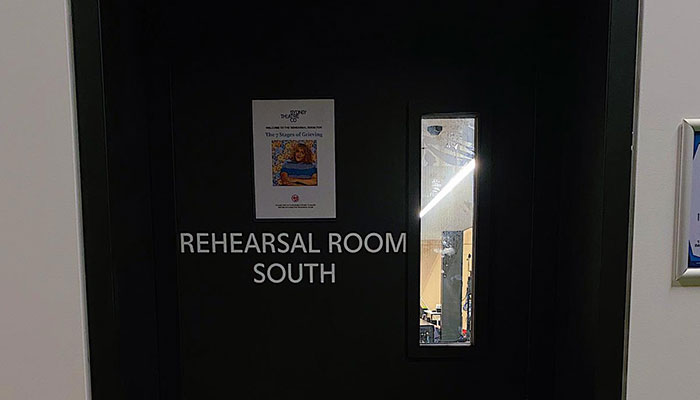 Rehearsal Room South is one of two large rehearsal spaces here at The Wharf, and is where The 7 Stages rehearsed until moving into the theatre before the first preview on 21 May.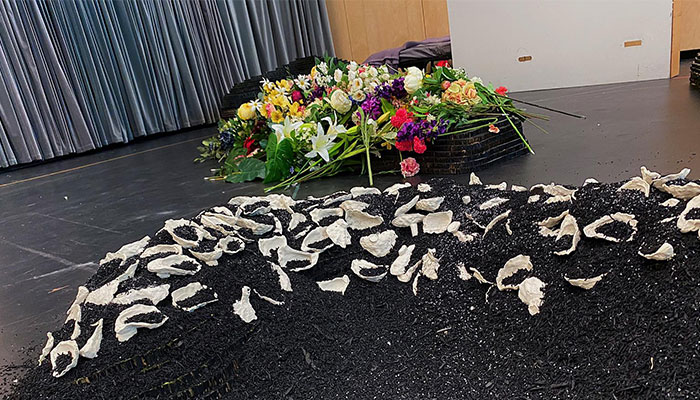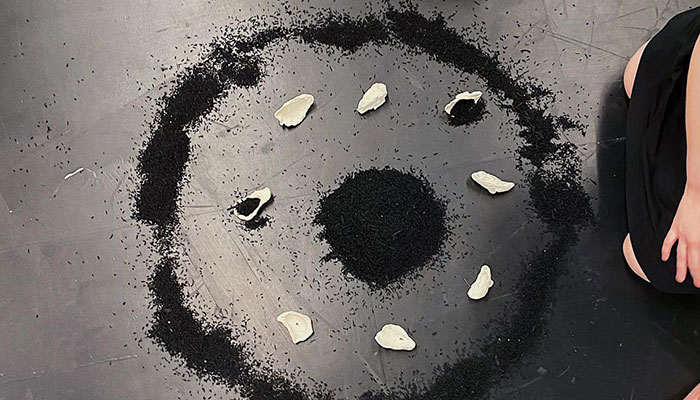 The middens or shell heaps were inspired by the Quandamooka artist Megan Cope and represent the earliest evidence of First Nations in Australia.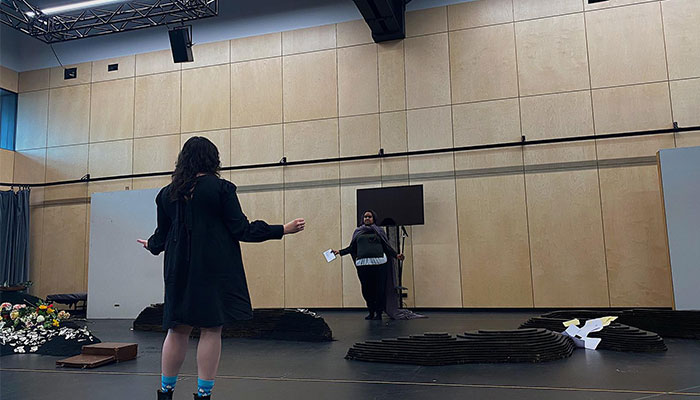 Director Shari Sebbens in rehearsals with Elaine Crombie: "Working with Elaine has been absolutely unbelievable. I always knew she was great but watching her in this rehearsal period has been inspiring: you just trust her as a performer."
The Soundtrack
Listen to The 7 Stages of Grieving soundscape with Elaine Crombie's stirring vocals against Steve Francis' new score.
The Set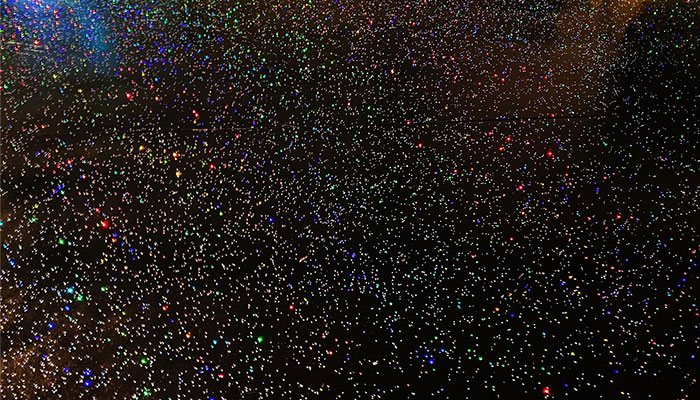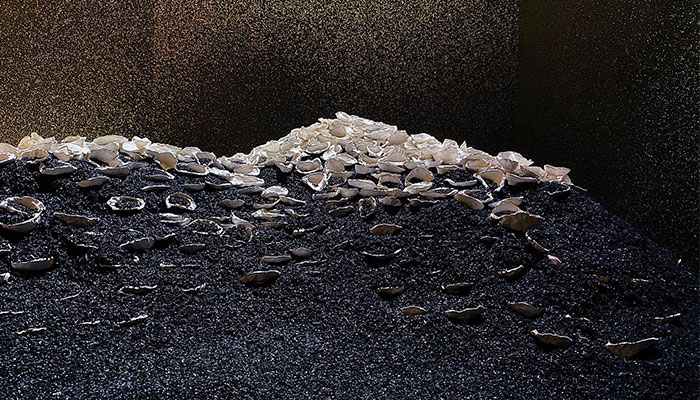 Glittering the stage: "A sparkling reflection of Blak joy amongst the grief. We've created this Blak space (like outer space) that's also a nod to our Blak rainbow family, the First Nations LGBTQI+ community." – Shari Sebbens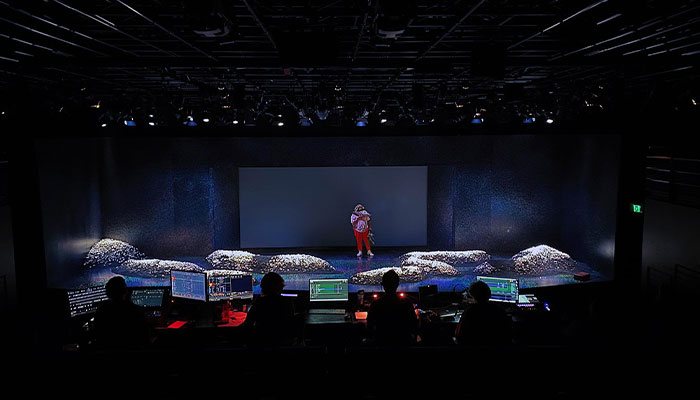 What happens when you leave a glitter canon with the cast and crew...
From rehearsal to realisation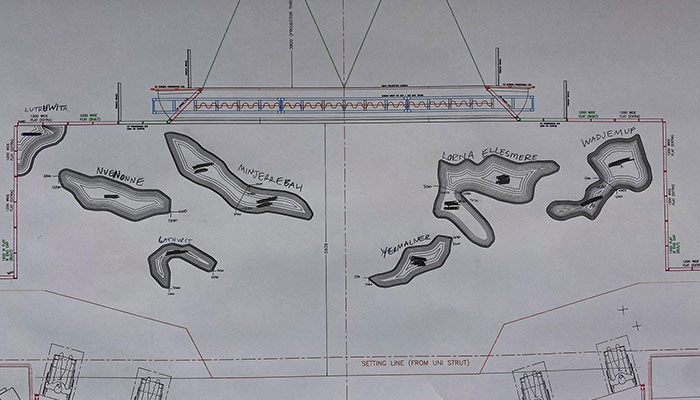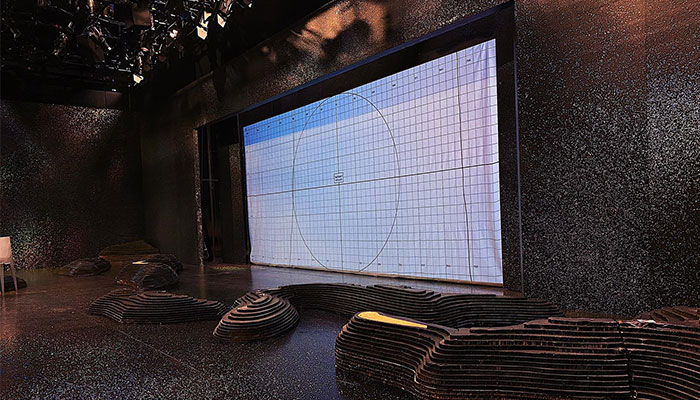 Design by Elizabeth Gadsby.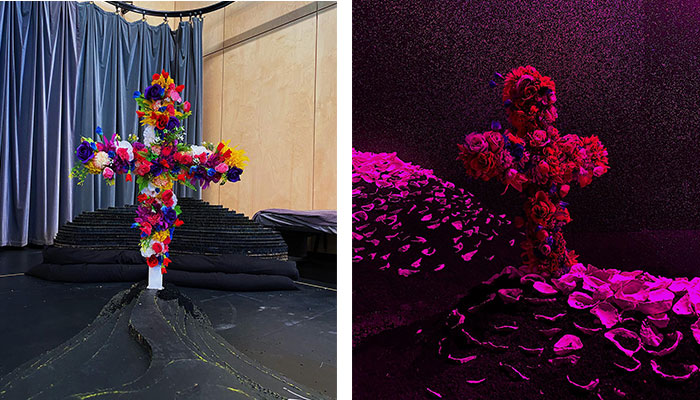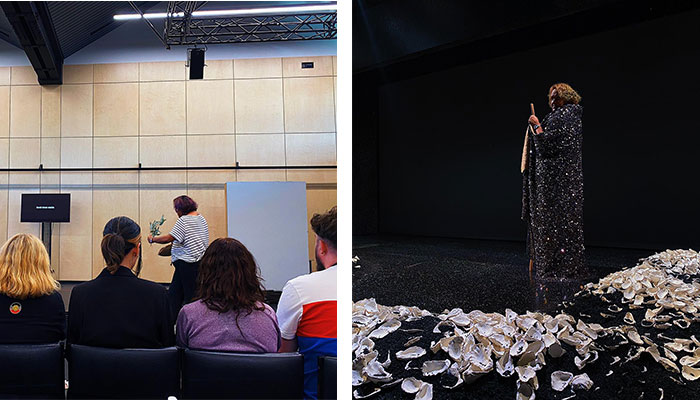 Media Call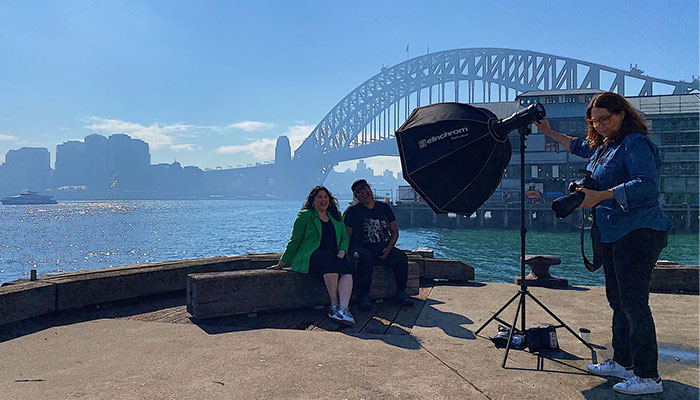 Shari Sebbens and Elaine Crombie pose for a feature in the Sydney Morning Herald → Explore the article here.
---
All photography by Ian Michael.
---

INTERESTED IN TICKETS?
The 7 Stages of Grieving is on now at The Wharf 1 Theatre until 19 Jun 2021.

Seeing the show? Let us know your thoughts by tagging @sydneytheatreco and #sydneytheatreco