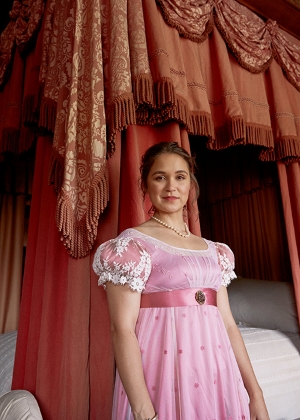 The idyllic village of Lindenhope exists in quiet and provincial equilibrium. Year in, year out, the townsfolk go about their business, the farmers bring in the harvest, and very little changes.
Until one day when a new light appears in the window of the crumbling and abandoned estate home on the edge of town – a light that signals the arrival of an enigmatic, strong-willed and sharp-tongued new resident: the widow Helen Graham.
Helen and her young son keep largely to themselves, aloof and prickly, which makes them prime targets for the town's starved gossip circuit. But as time passes and the village's eccentric cast of characters acclimatises to Helen's unique brand of wit, the status quo slowly begins to shift. There's even the possibility of romance on the horizon.
But the past has a funny way of interrupting the present and the secrets hidden within Wildfell Hall will soon come to light. Where did Helen come from? Why is she in Lindehope? And what is she running from?
---
The Tenant of Wildfell Hall, 21 Jun – 16 Jul 2022, Roslyn Packer Theatre
Image: Tuuli Narkle