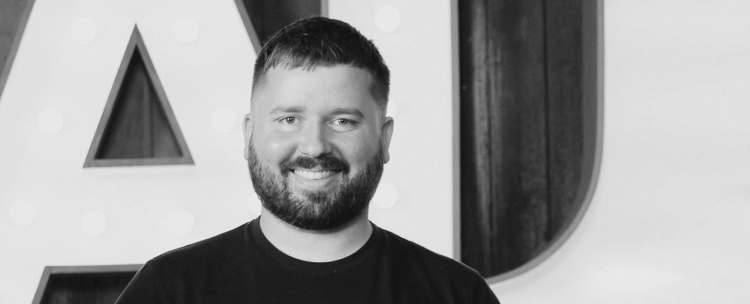 A MESSAGE FROM OUR ARTISTIC DIRECTOR KIP WILLIAMS
Welcome to Act 2 of STC's 2022 Season. It's a program full of spectacular writing, brought to life by some of our country's most incredible artists. Amongst other things, this program is the result of the dreaming our artists and creative teams have done during successive lockdowns. And across the nine shows you have to look forward to, boy have they dreamed big!
"IT'S A PROGRAM FULL OF SPECTACULAR WRITING, BROUGHT TO LIFE BY SOME OF OUR COUNTRY'S MOST INCREDIBLE ARTISTS."
I am so excited to share that there are five world premiere Australian plays in Act 2, each bursting with humour, heart, and urgent ideas. Hot on the heels of her wonderfully successful Prima Facie, the brilliant Suzie Miller has written RBG: Of Many, One, a one woman play based on the life of the iconic Ruth Bader Ginsburg, performed by Heather Mitchell. The endlessly talented Angela Betzien (The Hanging) has expertly woven a satirical comedy about the working lives of primary school teachers starring Catherine McClements: Chalkface is equal parts wicked and heartwarming. And, from the always incisive, always hilarious Michelle Law (Single Asian Female) comes Top Coat, a rollercoaster body-swap comedy with a cast led by Kimie Tsukakoshi.
Two plays in this program are bracingly contemporary takes on classic texts. Starring Tuuli Narkle, Emme Hoy's brand new adaptation of Anne Brontë's cause célèbre novel The Tenant of Wildfell Hall is going to shine a new light on our long-standing love affair with period dramas. Ewen Leslie returns in my adaptation of the English language's most hair-raising and best-loved mystery stories: Strange Case of Dr Jekyll and Mr Hyde by Robert Louis Stevenson.
Act 2 continues our commitment to share with you the best contemporary theatre from Australia and around the world. Writer and actor Meyne Wyatt's sensational and utterly unmissable City of Gold tells the story of a family finding their way through grief and injustice. Broadway hit The Lifespan of a Fact is a semi-factual, semi-fictional joyride through our posttruth media landscape and marks the long-awaited STC debut of Sigrid Thornton.
"I AM SO EXCITED TO SHARE THAT THERE ARE FIVE WORLD PREMIERE AUSTRALIAN PLAYS IN ACT 2, EACH BURSTING WITH HUMOUR, HEART, AND URGENT IDEAS."
Rounding out Act 2 are two towering classics. Lorraine Hansberry's A Raisin in the Sun is a landmark in the history of American theatre and a turning point for African American storytelling – our production stars Zahra Newman and Bert LaBonté. Finally, Richard Roxburgh will return to STC for what many believe to be Shakespeare's last and most profound play, The Tempest: a beautiful survey on life's many ups and downs and the trials and tribulations that we all must face.
This is one of my favourite collections of plays we've offered during my time at STC. I can't wait for you to see them all and share in the magic we've been dreaming up.
Kip Williams
Artistic Director