Mon 16 May 6:45pm
Richard Wherrett Studio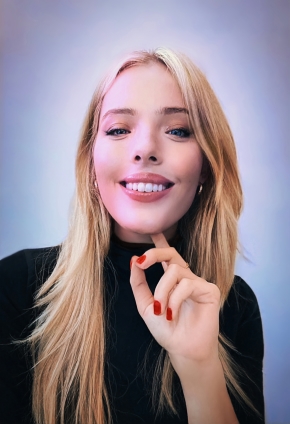 EMME HOY
Patrick White Playwrights Fellow
Shortlisted for the 2019 Bruntwood Prize and recipient of the Belvoir's Philip Parson's Fellowship for Emerging Playwrights, the 2020 NIDA STC Pathways Commissions and Melbourne Theatre Company's Writer in Residence Program, Emme completed her Master of Fine Arts in Writing for Performance at NIDA.
Her original television series Nobody's Perfect was longlisted for AWG's prime time screenwriting competition, shortlisted in the ABC/AWG Laugh Out Loud competition, the Monte Miller Awards, and was a semifinalist in WeScreenplay's international television competition. In 2020 she won the AWG/Audible On Air Competition with her original series Left Behind.
In 2017 Emme's play Extinction of the Learned Response was shortlisted for the Patrick White Playwrights Award, the Griffin Award and the 2018 Theatre 503 Playwriting Award; her co-written play Bathory Begins was awarded the 2019 ATYP co-commission; whilst her original play Cry Havoc won the 2020 ATYP Foundation Commission.
Emme's plays include: Salem (NIDA); Strangers (Bondi Feast); Five Year Plan (Silent Theatre); Saint Joan (Additional Text, Sydney Theatre Company); La Finta Giardiniera (Queensland Conservatorium), Extinction of the Learned Response (Belvoir's 25a); and Bathory Begins (ATYP, Q Theatre).
In June 2022, Emme's play, The Tenant of Wildfell Hall will premiere at Sydney Theatre Company's Roslyn Packer Theatre. Emme currently has various projects in development, including commissions with Malthouse Theatre, Melbourne Theatre Company and ATYP, as well as an audio series with Audible.
Emme also has original television shows in development with Disney+ and Clerkenwell Films, Moonriver TV, Firebird Films, Val TV and Jungle. She is a writer for Sally Wainwright's The Ballad Of Renegade Nell and Nautilus for Disney+; as well as The Jump – an upcoming Australian dark comedy for Stan and Sundance.
KAMARRA BELL-WYKES (YAGERA/BUTCHULLA)
Patrick White Playwrights Award-winner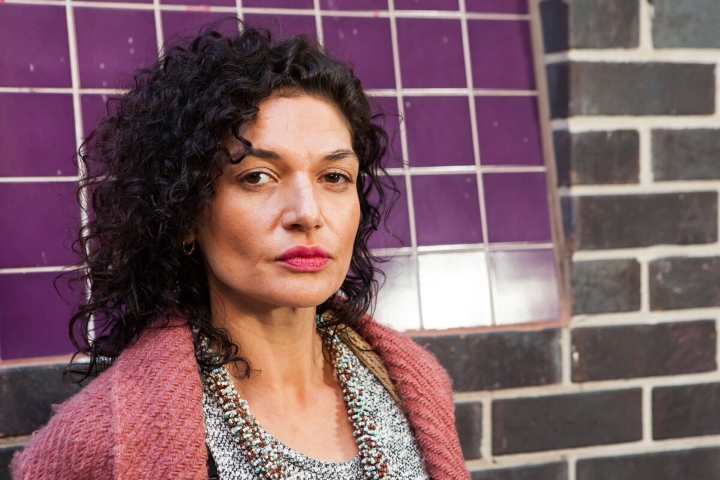 Kamarra Bell-Wykes is a playwright, director, dramaturg, devisor, facilitator, performer, creative producer, program curator, community developer and education consultant. Kamarra's transformative First Nations practice is highly sought after across the performing arts, community, health, education and justice sectors. Kamarra served as ILBIJERRI Theatre Company's Education and Learning Manager and later Creative Director from 2014 – 2018 and is now a Resident Artist at Malthouse Theatre. Kamarra's writing and directing credits for past and her upcoming works include Because the Night, Electra, (Malthouse) CHASE (Malthouse/Hothouse) Warrior 'R Ousss!!! (Hothouse/Fringe), Whose Gonna Love 'Em? I am that i AM (Footscray Community Arts Centre/ILBIJERRI), Dear Australia (Playwriting Australia), Tiny Plays for Australia (Arts Centre Melbourne) The Score, Scar Trees, Viral, North West of Nowhere, Body Armour, Chopped Liver, Shrunken Iris (ILBIJERRI), Crying Shame (Next Wave) and Mother's Tongue (Yirra Yaakin).
Kamarra is also the ongoing curator and lead facilitator of ILBIJERRI's Black Wrights Program and their award-winning Social Impact program.
Kamarra has received awards in recognition of her theatre practice from Hepatitis Victoria, Drama Victoria, ACCELERATE and The Greenroom.
In 2012 Kamarra graduated with honours with a Bachelor of Teaching and Learning (BIITE/CDU) and has conducted various research publications into theatre, education and community practice with Australia's leading arts education institutions and researchers.
https://www.malthousetheatre.com.au/discover/our-team/
Previous and upcoming works
https://www.malthousetheatre.com.au/tickets/season-2021/chase/
https://www.malthousetheatre.com.au/tickets/season-2021/because-the-night/
https://ilbijerri.com.au/productions/
https://ilbijerri.com.au/education/
Resources and articles
https://www.malthousetheatre.com.au/engine-room-blog/field-notes-some-reflections-on-first-nations-dramaturgy/
https://www.malthousetheatre.com.au/engine-room-blog/provocation-the-science-of-fiction/
https://ilbijerri.com.au/wp-content/uploads/2020/06/Teaching-First-Nations-Content-and-Concepts.pdf
---
Whose Gonna Love 'Em?
I am that i AM
By Kamarra Bell-Wykes
With
Ray Chong Nee
Danielle Cormack
Carly Sheppard
Director Kamarra Bell-Wykes
Stage Manager Natalie Moir
Venue Technician Corey Wiles
CAST & CREATIVES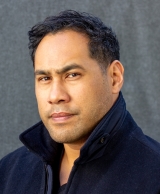 RAY CHONG NEE
Performer
Ray's theatre credits include How to Rule the World (development Sydney Theatre Company); Hamlet, Antony and Cleopatra, The Dream, Othello, Actors at Work: The Players (Bell Shakespeare); I Call My Brothers (Melbourne Theatre Company); Emerald City and Noises Off (Queensland Theatre and MTC); The Tempest (Sport For Jove); Hydra (Queensland Theatre and STCSA); The Motion of Light in Water (Elbow Room/La Boite/ HotHouse/Theatre Works) Bare Witness (Performing Lines); Angels in America (Theatre Ink/Parramatta Riverside), and Andy X (N.I.D.A).
Film credits include Swimming for Gold; There's a Bluebird in My Heart; Amalia Lucia Gomez is Gluten Intolerant; The Bench; Savage Garden; and The Pool. Television credits include Home and Away, Pulse, Tomorrow When The War Began, Glitch, Party Tricks, Offspring, Rescue Special Ops, and Dance Academy. Green Room nominated actor for Outstanding Performance in a Featured Role and Best Independent Male Performer, and recipient of Best Performance (Melbourne Fringe), Best Ensemble (Green Room) awards.
Proud member of Equity since 2004.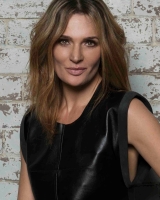 DANIELLE CORMACK
Performer
Danielle Cormack is an award winning actress both in Australia and New Zealand.
She has had an extensive career across film, theatre and television. After working mostly in film and theatre in New Zealand, she came to prominence in Australia with her powerhouse performance in the leading role of 'Kate Leigh', in the acclaimed TV series Underbelly: Razor, and went on to play the iconic role of Bea smith in prison drama Wentworth for which she has received numerous prestigious awards. Other notable projects include Rake, Deep Water, Secret City and Fresh Eggs for which she received the Most outstanding Lead Actress award at the NZ film and TV Awards.
Although Danielle has carved a successful career as an actress she is also one half of production company Four One One Productions and is attached to co-direct and produce her first feature Who's Afraid in 2023.
Danielle is an active ambassador for several organisations, most of which centre around human rights and the protection and support of vulnerable youth.
She can currently be seen in SBS series Life on the Outside, a series that supports ex incarcerated people reintegrating back into the community.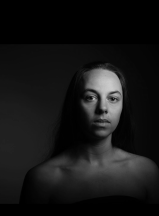 CARLY SHEPPARD
Performer
Carly Sheppard is a cross-disciplinary performance artist based in Naarm (Melbourne) whose work negotiates across dance and theatre performance, sculpture, drawing, voice, and installation.
Carly's work explores the experience of being a part of the Indigenous diaspora of Australia; intersecting identities and the navigation of trans-generational inheritances, and their interaction with changing social and cultural environments.
Carly's recent performance credits include Chase (Devised by Kamarra Bell Wykes and Carly Sheppard, a Malthouse Theatre and Hothouse Theatre co-production), Set Piece (Nat Randall and Anna Breckon) Considerable Sexual License (Joel Bray Dance), Anthem (Performing Lines/Arts Centre Melbourne), and Love (Cornelius and Dee). Carly received a Green Room Award for Production In Experimental Theatre for her work Crackers N Dip With Chase N Toey, a Green Room Award nomination for Performance for Crackers N Dip With Chase N Toey. Carly received a Green Room Award for Performance in Independent Theatre for Love by Dee and Cornelius, and a Green Room Award Nomination for Performance in Theatre Company for Anthem.
---
ACKNOWLEDGEMENTS
2021 Patrick White Playwrights Award Judges
Angela Betzien
Angus Cerini
Michelle Law
Shari Sebbens
With thanks to
Jessica Arthur, Kate Baldwin, Lucy Clements, Warwick Doddrell, Chika Ikogwe, Kenneth Moraleda, Jules Orcullo, Riley Spadaro, Vaishnavi Suryaprakash, Davey Thompson
---
SYDNEY THEATRE COMPANY
Artistic Director & Co-CEO Kip Williams
Executive Director & Co-CEO Anne Dunn
Literary Manager Polly Rowe
Casting Director Alex Souvlis
Casting Coordinator Jocelyn O'Brien
Senior Producer Ben White
Artistic Administrator/Assistant Company Manager Jonathan Ware
---