Previously a Resident Director at STC, Sarah Goodes' has been part of the extended STC family for many years, most recently as director of Lucy Kirkw ood's landmark play, The Children. These days she's an Associate Director with Melbourne Theatre Company, but will return in 2019 to direct Louis Nowra's heart-warming Australian comedy, Cosi.
Here, we open up the archives to look back at some of Sarah's wonderful STC productions.
AT HOME ON THE WHARF
Sarah's career with STC began as an Assistant Director to Pamela Rabe on Elling (2009) and to Lee Lewis on Honour (2010). She then stepped up to direct Edward Gant's Amazing Feats of Loneliness (2011) and The Splinter (2012) before being appointed one of STC's Resident Directors. Since then, she has won acclaim and immense respect for her work, especially in bringing new Australian writing to the stage, as she did with Switzerland (2014) and Battle of Waterloo (2015) to name a couple.
As our Literary Manager Polly Rowe puts it, "I really love those directors who champion new work and know how to develop it. Sarah has worked on a lot of new plays for us and is fantastic at it – knowing how to be both careful and rigourous. She has a willingness to really listen to the play, to understand its idiosyncrasies and work with those rather than against them. That's the genius of what she does."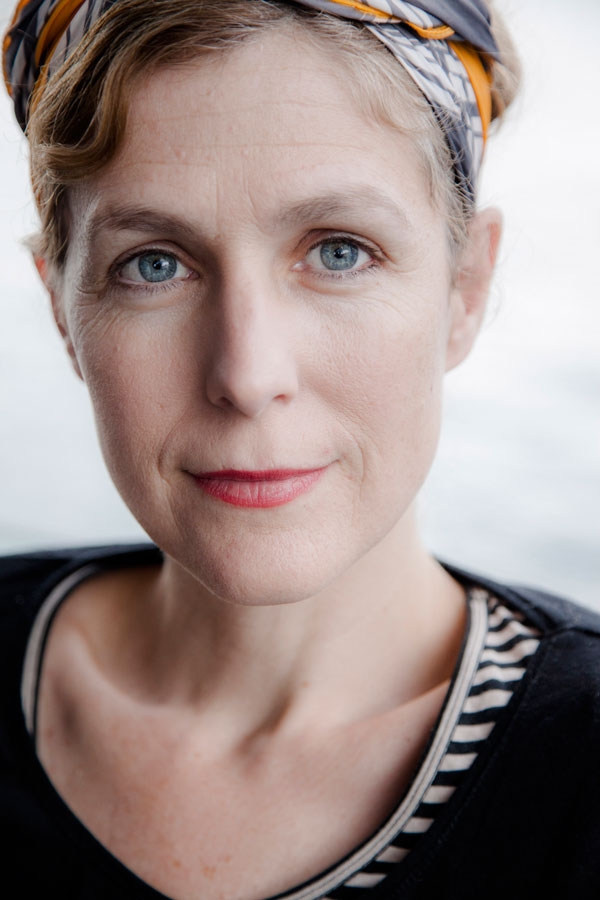 Sarah Goodes
EDWARD GANT'S AMAZING FEATS OF LONELINESS (2011)
Sarah's directorial debut with STC was Anthony Neilson's play in a co-production with Brisbane's La Boite Theatre Company. Below are images of Sarah in rehearsals and the cast onstage: Lindsay Farris, Emily Tomlins and Paul Bishop. (Photos: Al Caeiro and Brett Boardman)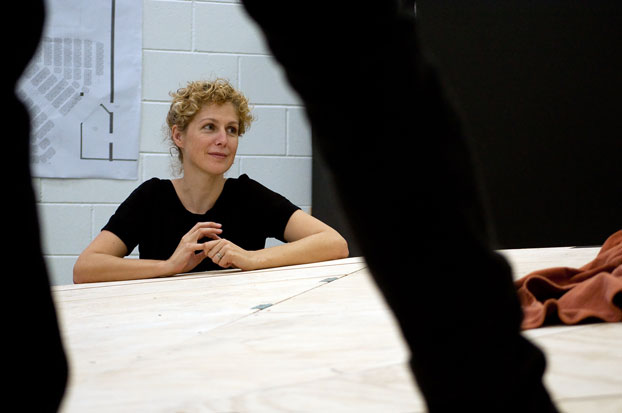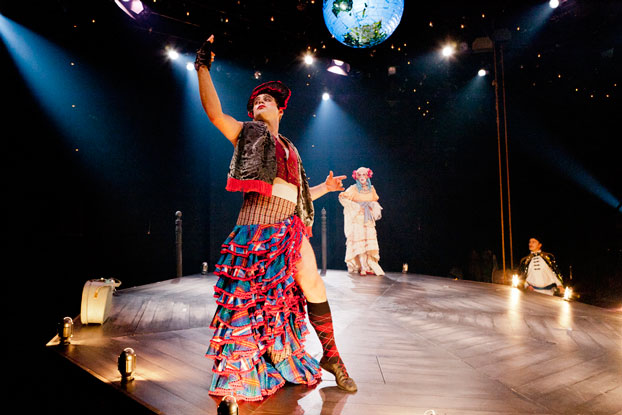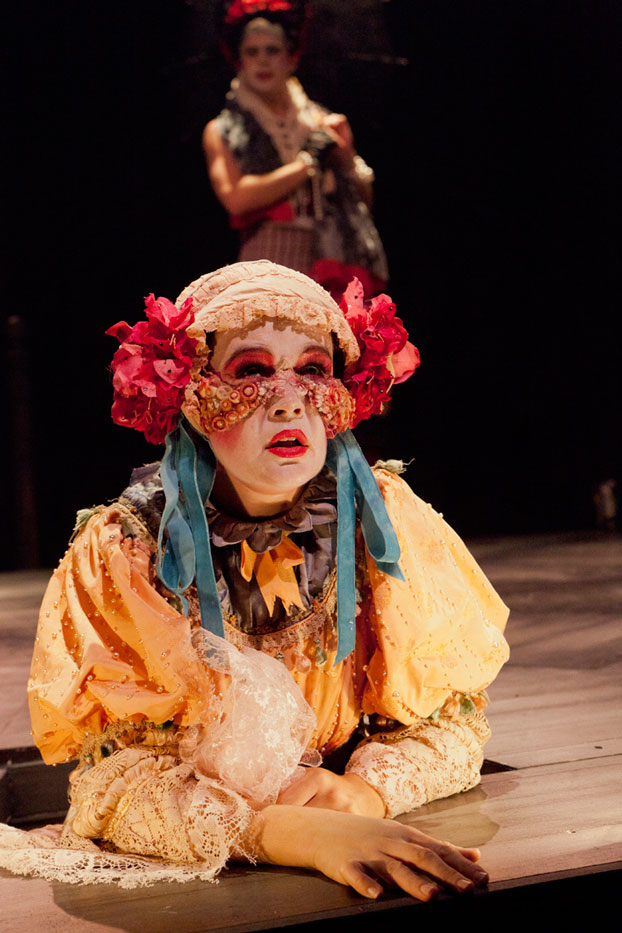 ---
THE SPLINTER (2012)
Sarah returned the next year to direct Australian writer Hilary Bell's new play The Splinter. The cast included Helen Thomson, Kate Worsley, Erik Thomson and Julia Ohannessian. (Photos: Brett Boardman)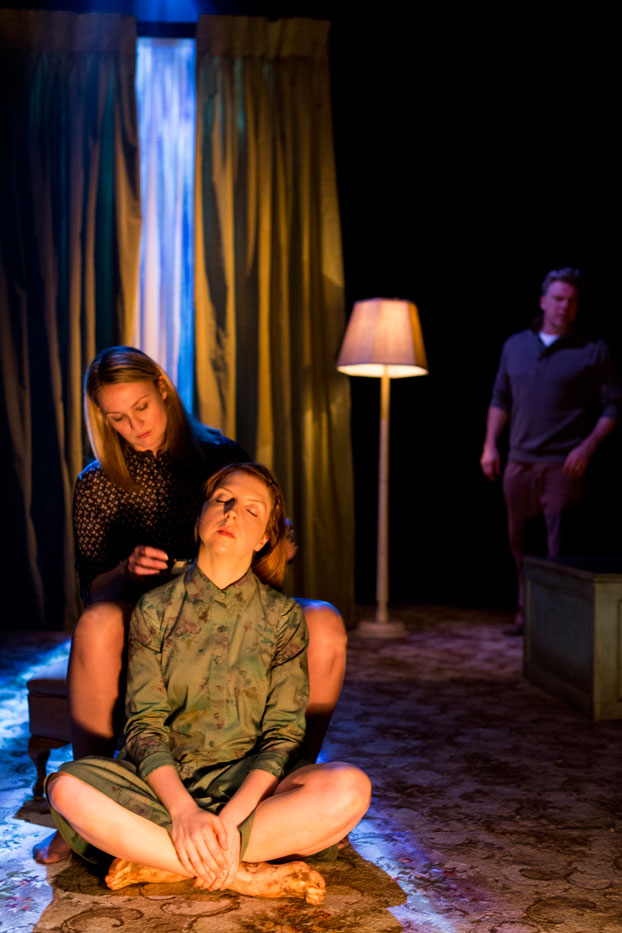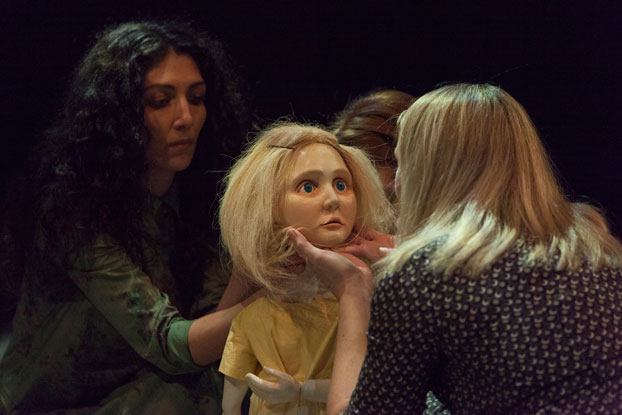 ---
VERE (FAITH) (2013)
Sarah's first production as a Resident Director was another new piece of Australian writing, John Doyle's Vere (Faith). A co-production with State Theatre Company of South Australia, the cast included Paul Blackwell and Matilda Bailey. (Photos: Matt Nettheim)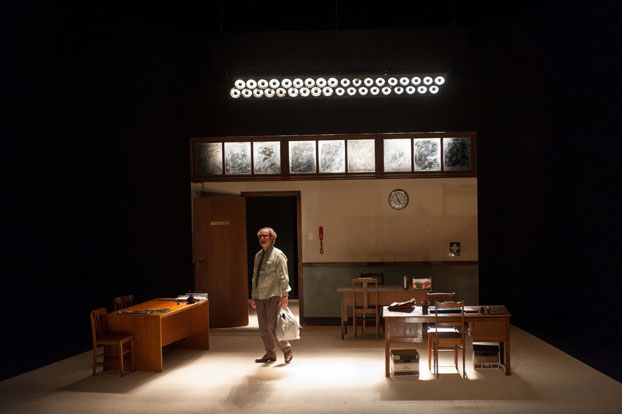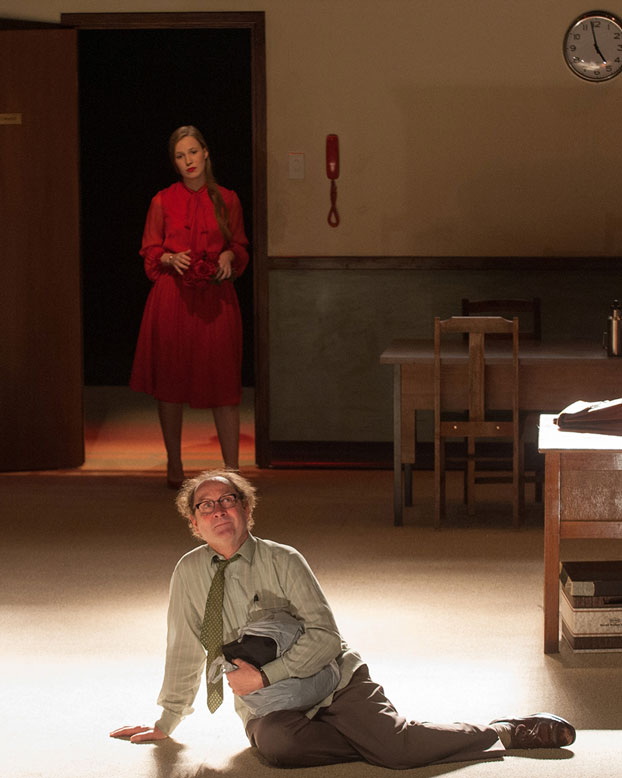 ---
THE EFFECT (2014)
Sarah's staging of Lucy Prebble's play about the chemistry of love was a co-production with Queensland Theatre Company. Sarah rehearsed the play in Brisbane before it came to Sydney with a cast including Anna McGahan and Mark Leonard Winter. (Photos: Stephen Henry and Lisa Tomasetti)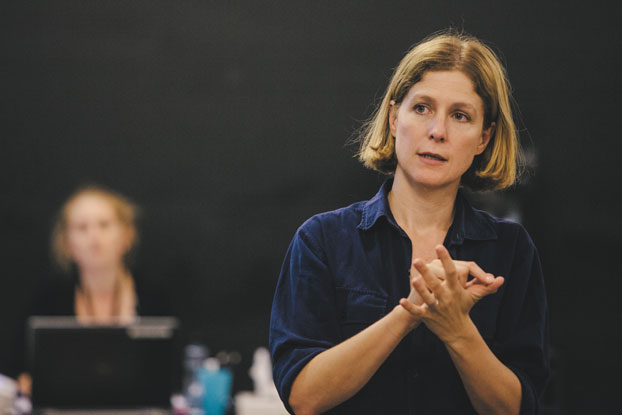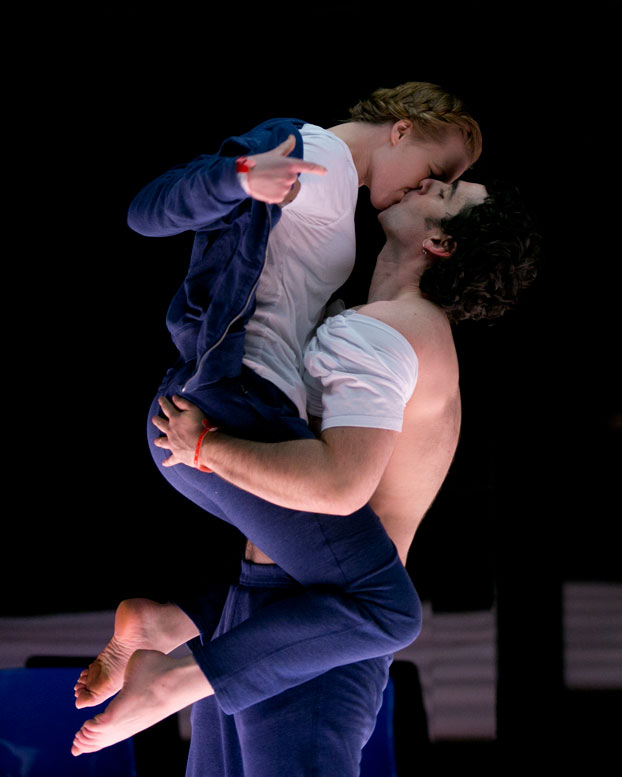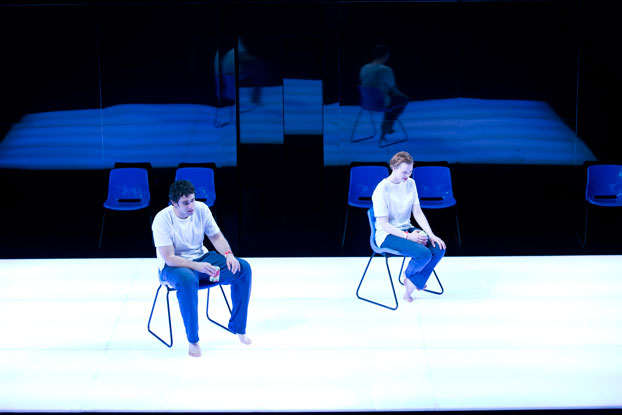 ---
SWITZERLAND (2014)
Later in 2014, Sarah turned her attention to directing Switzerland by Joanna Murray-Smith, which presented a thrillingly fictionalised version of famed author Patricia Highsmith. The production, Sarah's direction, and Sarah Peirse and Eamon Farren's performances were all nominated for awards, with Peirse's performance winning a Sydney Theatre award. (Photos: Grant Sparkes-Carroll and Brett Boardman)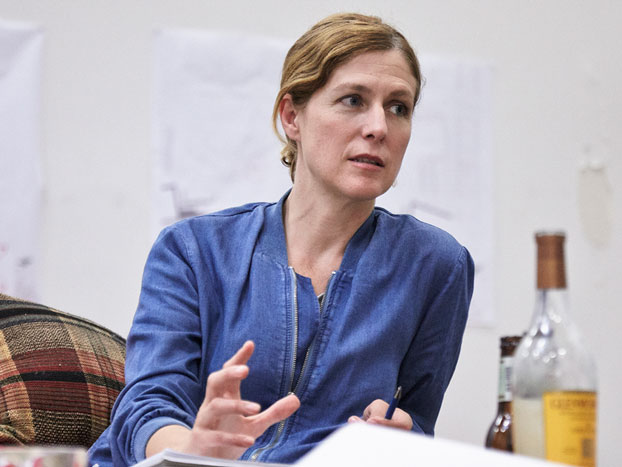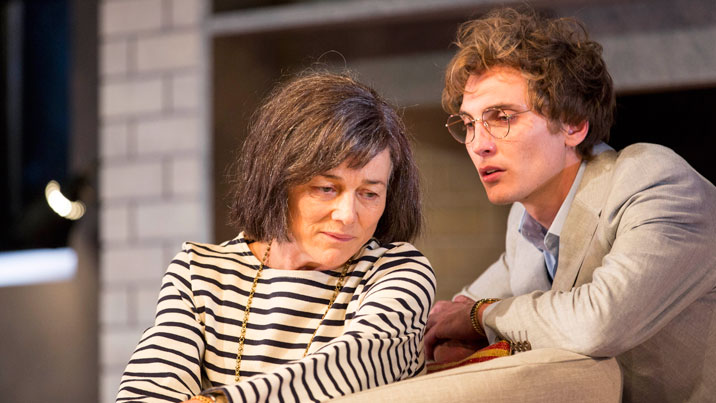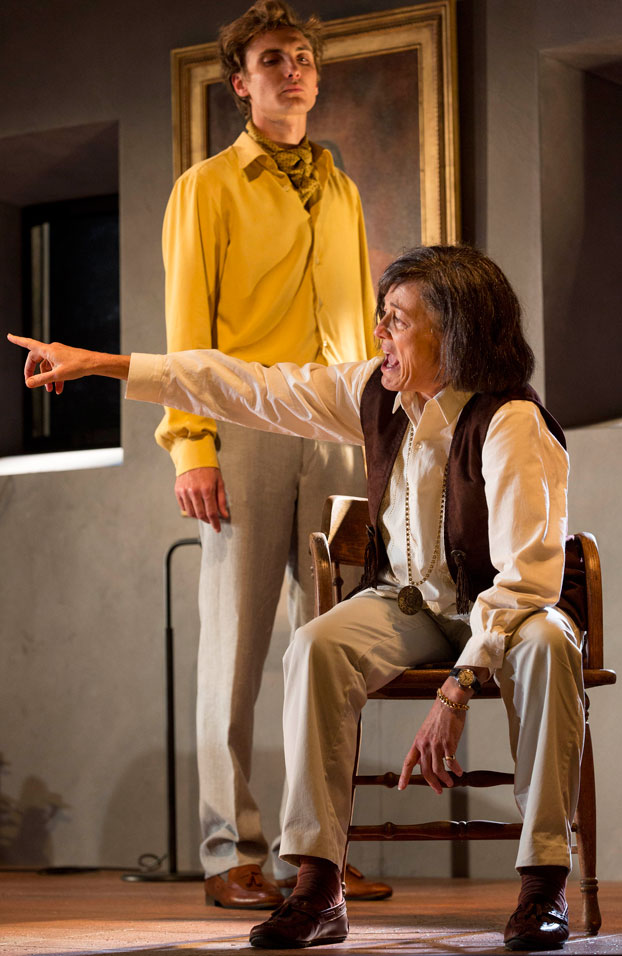 ---
BATTLE OF WATERLOO (2015)
Kylie Coolwell's brilliant first play, Battle of Waterloo, told a uniquely Sydney story. Its STC premiere grew from the moment Sarah dropped an early draft of the play onto Andrew Upton's desk. From there, the play was grown through STC's Rough Draft and commissioning programs and Sarah was there to direct it. Since this production, the play has been shortlisted for the NSW Premier's Literary Award. The cast included Shari Sebbens, Luke Carroll, Guy Simon, James Slee, Roxanne McDonald and Billy McPherson. (Photos: Lisa Tomasetti)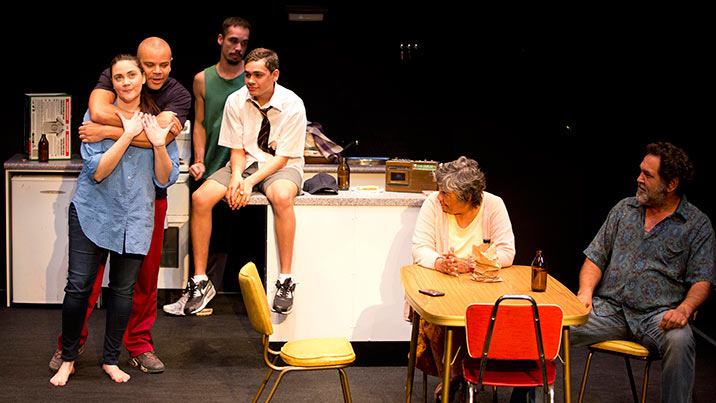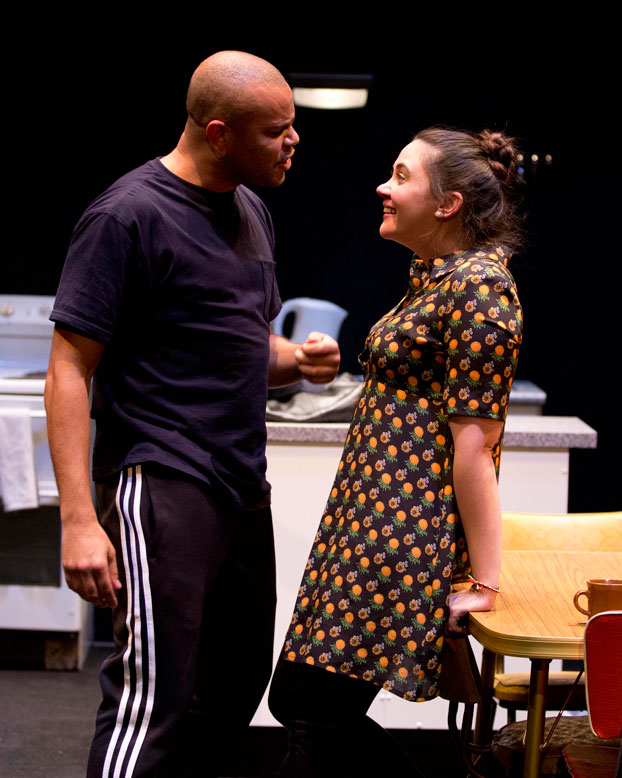 ---
ORLANDO (2015)
Later that year, in the Sydney Opera House's Drama Theatre, Sarah directed an adaptation of Virginia Woolf's Orlando by American playwright Sarah Ruhl. With Jacqueline McKenzie in the title role, the cast also included John Gaden, Anthony Taufa, Garth Holcombe and Matthew Backer. (Photos: Prudence Upton)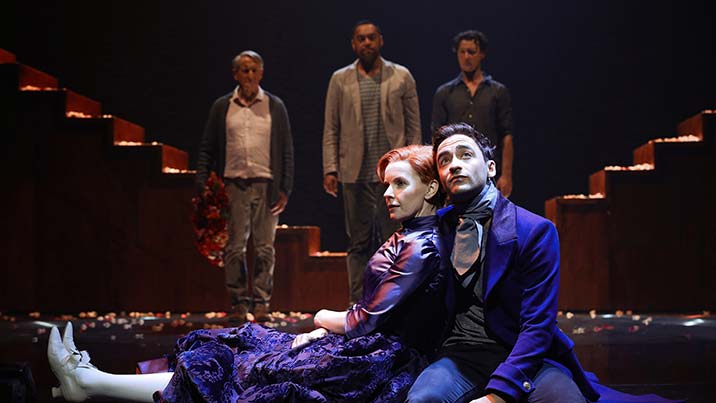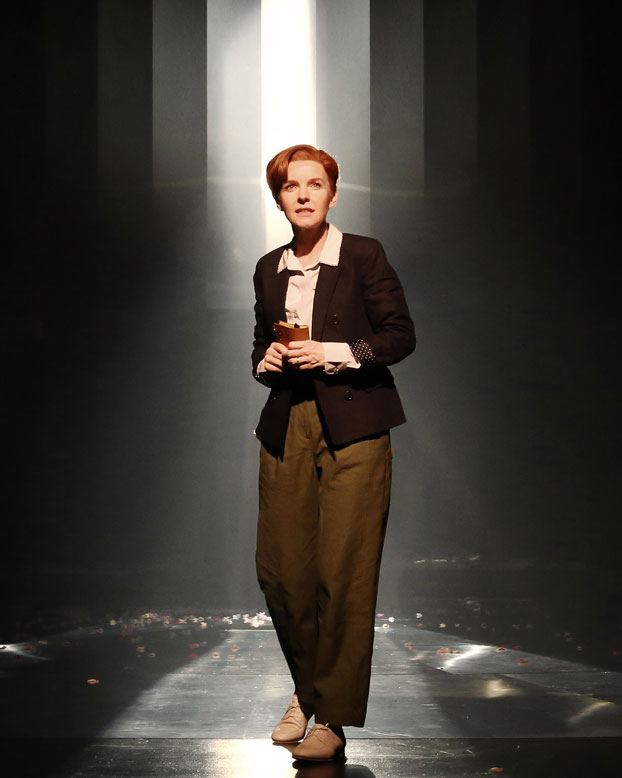 ---
DISGRACED (2016)
Ayad Akhtar's award-winning play puts Western prejudices around religion under the microscope. In Sarah's production of Disgraced at Wharf 1 Theatre, Sachin Joab, Paula Arundell, Sophie Ross and Glenn Hazeldine matched wits over dinner on the Upper East Side. (Photos: Prudence Upton)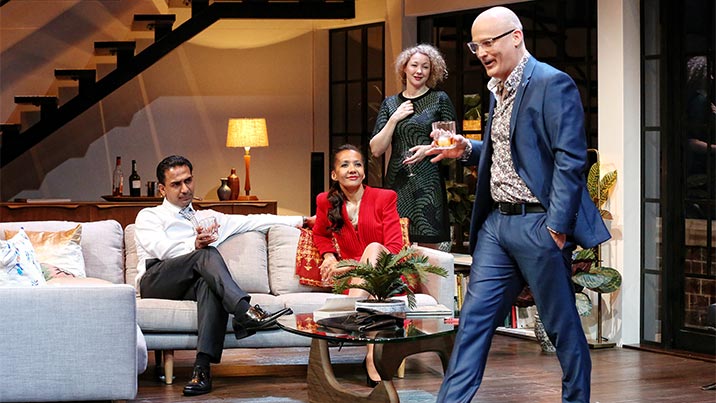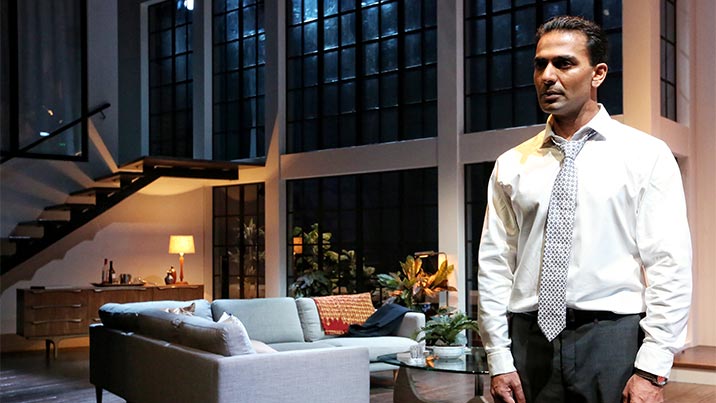 ---
THE HANGING (2016)
In this new Australian play by Angela Betzien, a dangerous cat-and-mouse game plays out between the three characters. Two school girls are missing in the bush and the race is on to find them. The cast features Luke Carroll, Ashleigh Cummings and Genevieve Lemon. (Photos: Lisa Tomasetti)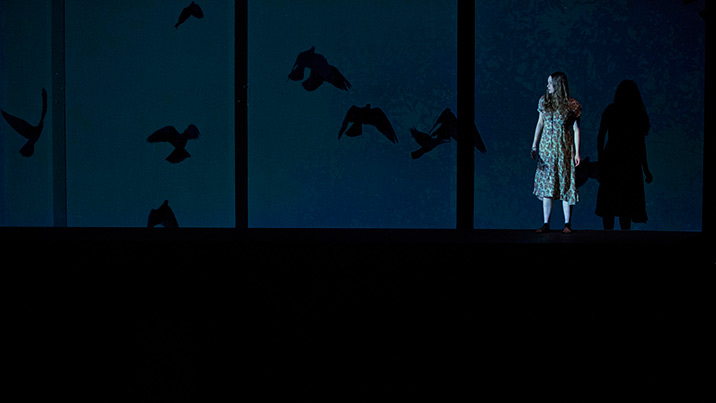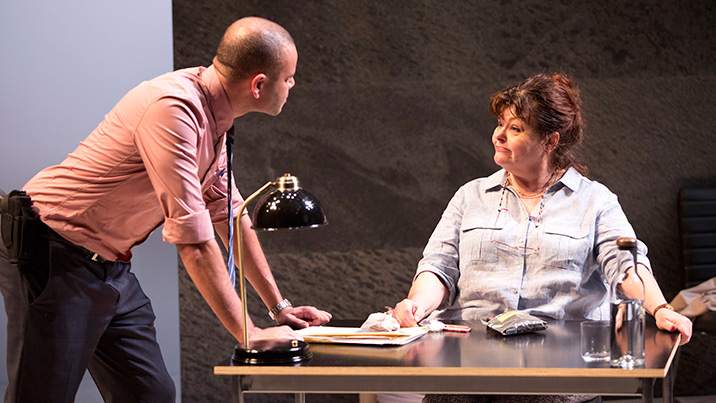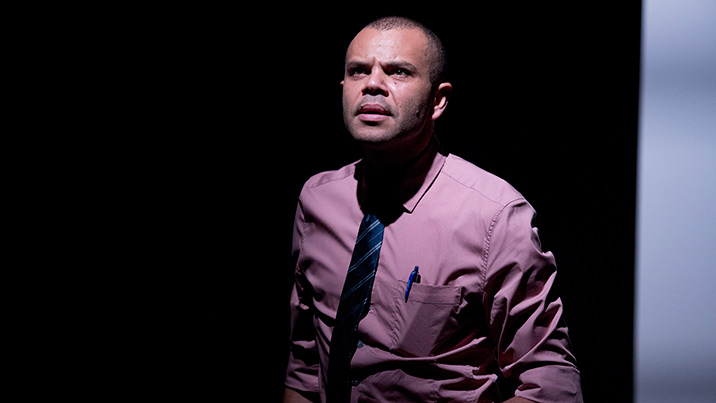 ---
THE CHILDREN (2018)
Lucy Kirkwood's provocative drama asks big questions about how we live and what responsibility we have for our children. Sarah Goodes' production seamlessly balanced the comedy and horror of the play. Here, Pamela Rabe is pictured with William Zappa and Sarah Peirse. (Photo: Jeff Busby)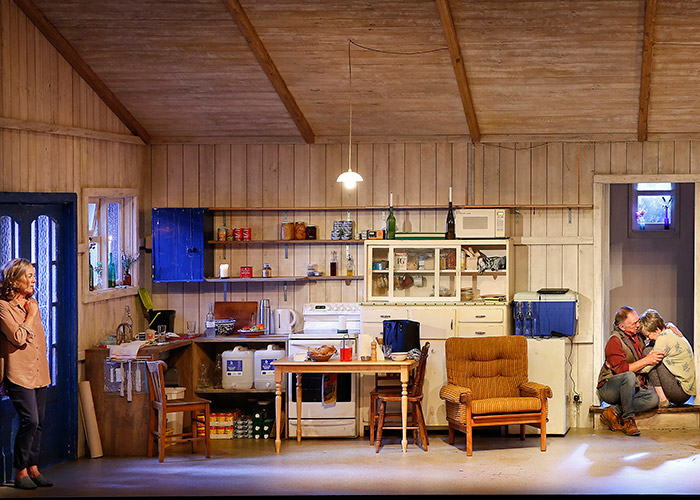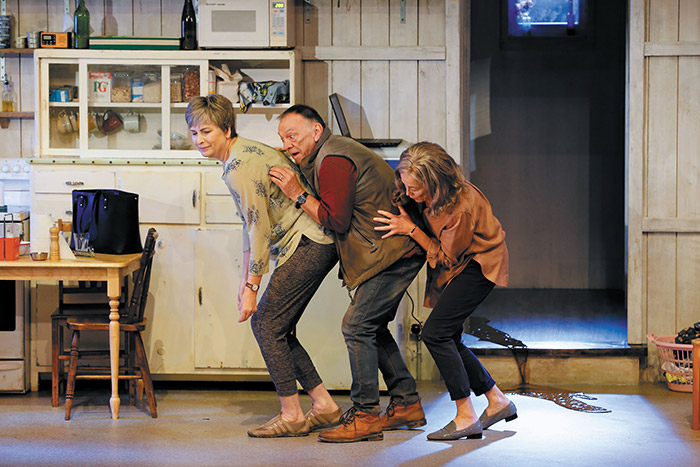 PODCAST WITH SARAH GOODES
Cosí 1 Nov- 14 Dec, Drama Theatre, Sydney Opera House
Seeing the show? Let us know your thoughts. Tag @sydneytheatreco and #sydneytheatreco