Our Artistic Director Kip Williams has been a core part of Sydney Theatre Company for several years – starting as Directing Associate in 2012, then as Resident Director from 2013 and as Artistic Director since 2016.
After studying directing at NIDA, Kip's first work with STC was as an Assistant Director to Andrew Upton on The White Guard in 2011, returning later that year to assist on Loot and Gross und Klein as well. When Andrew Upton had to withdraw from directing Under Milk Wood (2012), Kip was asked to step into the breach, giving him his first experience of directing for the company.
Since then Kip has directed several award-winning productions for STC including Tennessee Williams' classics Suddenly Last Summer and Cat on a Hot Tin Roof, Bertol Brecht's The Resistible Rise of Arturo Ui and Kate Mulvaney's adaptation of Ruth Park's classic Australian novels, The Harp in the South trilogy. In 2020, Kip turns his focus to a wicked new adaptation of The Picture of Dorian Gray, and an explosive take on Arthur Miller's A View from the Bridge.
Here, we take a look back at all the productions he has brough to life for STC audiences...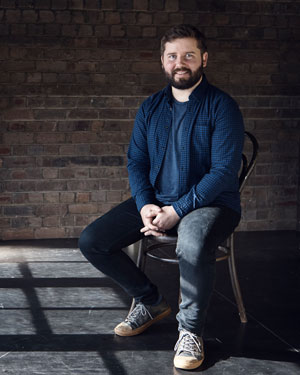 Kip Williams
UNDER MILK WOOD (2012)
Kip's first time as director at STC was on Dylan Thomas' Under Milk Wood. Originally written as a radio drama, the play is set in a fictional Welsh fishing village and brings to life its various inhabitants.
The cast featured Paula Arundell, Ky Baldwin, Alex Chorley, Drew Forsythe, Cameron Goodall, Sandy Gore, Alan John, Drew Livingston, Bruce Spence, Jack Thompson and Helen Thomson. (Photos: Heidrun Löhr)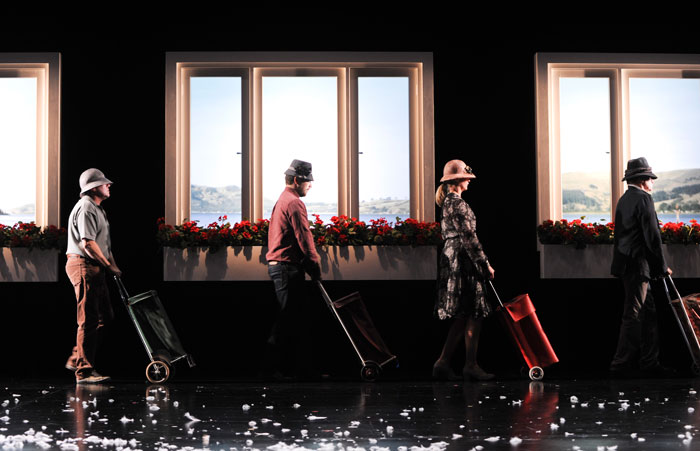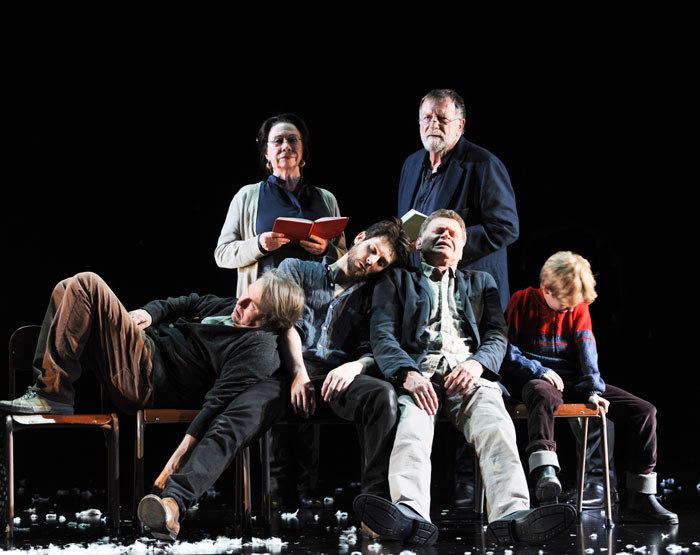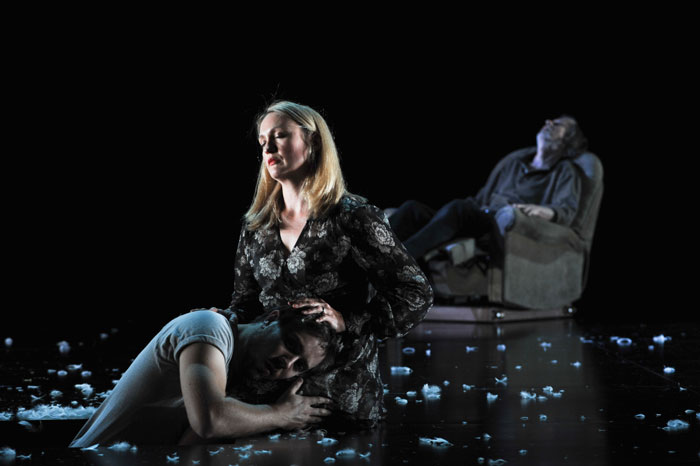 ---
ROMEO AND JULIET (2013)
In his first production as Resident Director, Kip tackled the star-crossed lovers of Shakespeare's great tragedy, rethinking the play to focus more on Juliet's journey and her final, fatal choice.
With a revolving set designed by David Fleischer, the cast featured Eryn Jean Norvill as Juliet and Dylan Young as Romeo, along with others including Anna Lise Phillips and Mitchell Butel pictured below. (Photos: Lisa Tomasetti and Grant Sparks-Carroll)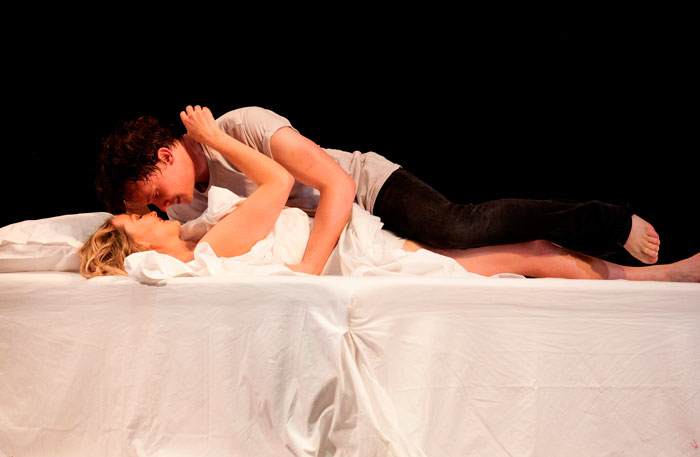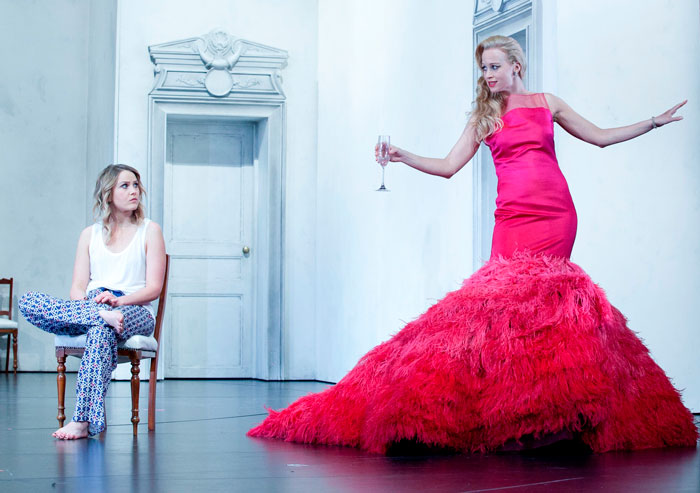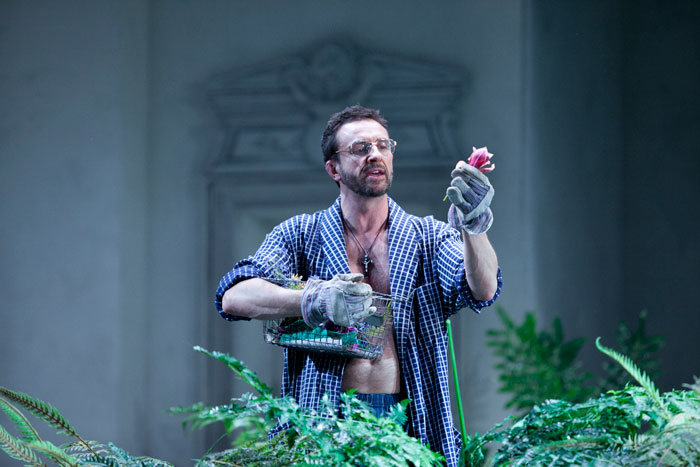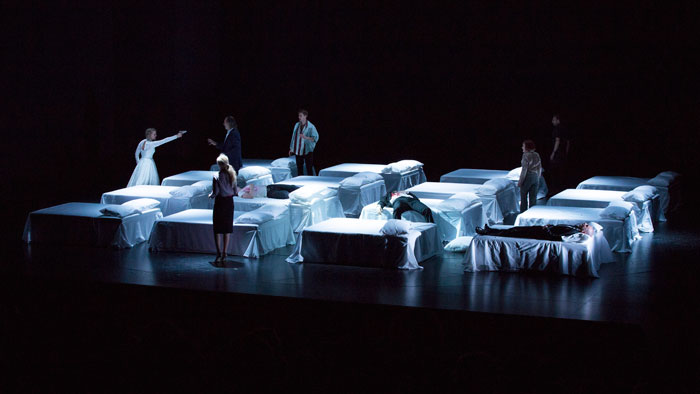 ---
MACBETH (2014)
In Macbeth, Kip continued his Shakespearean exploration with Hugo Weaving in the title role. Alongside Hugo, the cast included Paula Arundell, Kate Box, Ivan Donato, Eden Falk, John Gaden, Melita Jurisic and Robert Menzies. (Photos: Brett Boardman)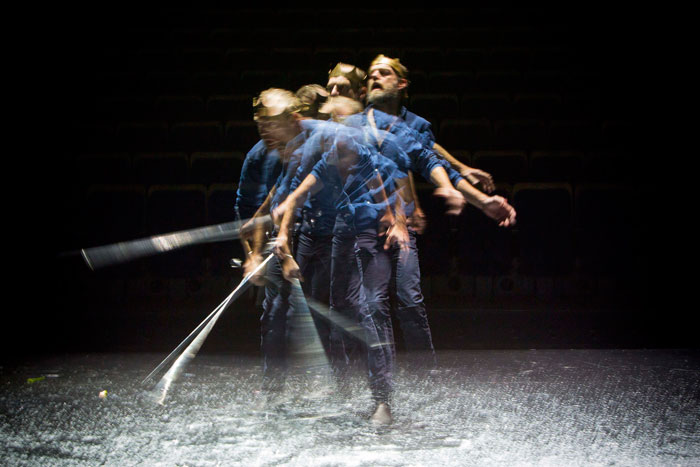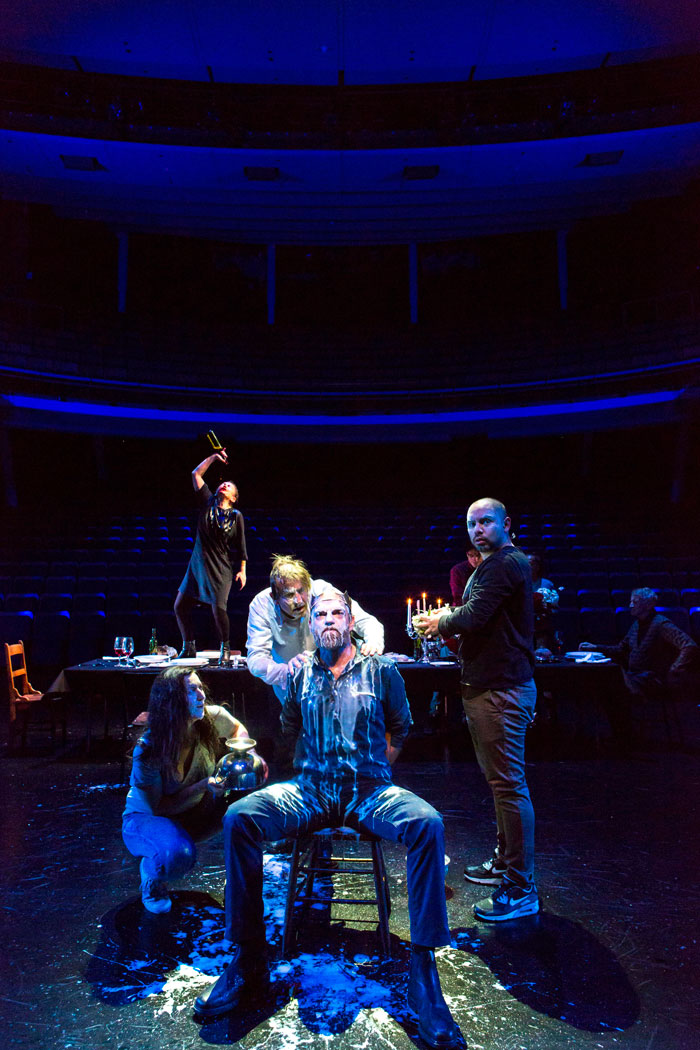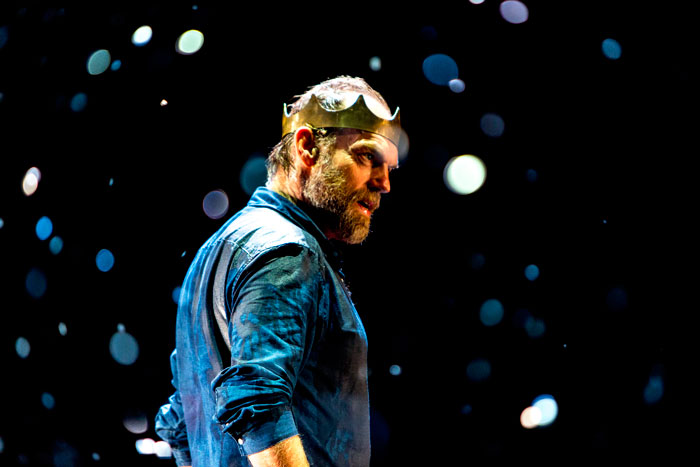 ---
CHILDREN OF THE SUN (2014)
Later in 2014, Kip directed Andrew Upton's adaptation of Children of the Sun by Maxim Gorky. Dropping us into early-20th-century Russia – a country on the verge of revolution – the play is set amongst the privileged, intellectual, rather dysfunctional Protasov family who are largely oblivious to the upheaval around them.
The cast for Children of the Sun included Valerie Bader, James Bell, Justine Clarke, Yure Covich, Jay Laga'aia, Jacqueline McKenzie, Hamish Michael, Julia Ohannessian, Chris Ryan, Helen Thomson, Contessa Treffone and Toby Truslove. (Photos: Brett Boardman)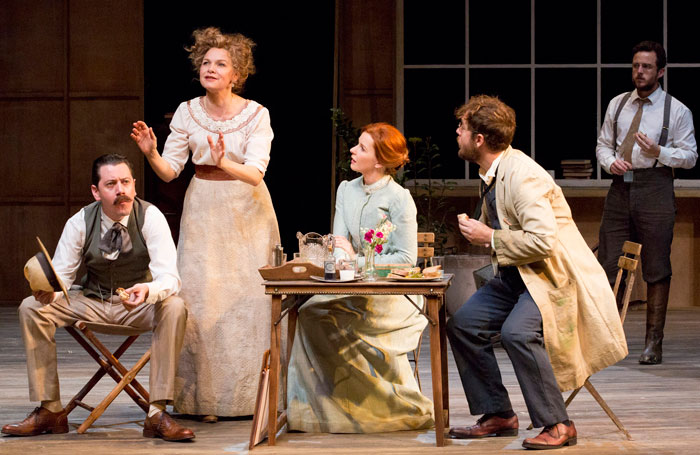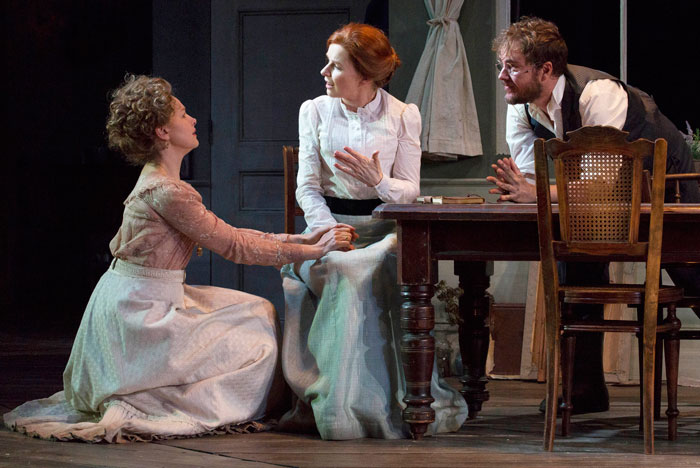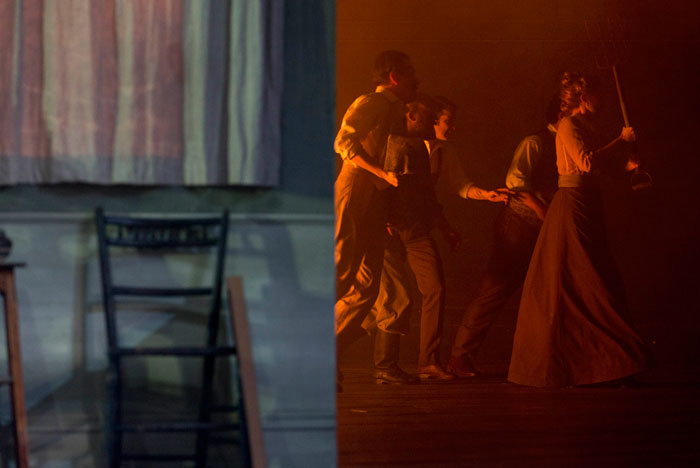 ---
SUDDENLY LAST SUMMER (2015)
Kip's production of Tennessee Williams' Suddenly Last Summer won him a Helpmann Award for Best Direction. The design, by Alice Babidge, featured a large white wall that live video feeds were projected onto. Watch Kip discussing the use of video in the interview below…
The cast included Paula Arundell, Melita Jurisic, Robyn Nevin, Eryn Jean Norvill, Susan Prior and Mark Leonard Winter. (Photos: Brett Boardman)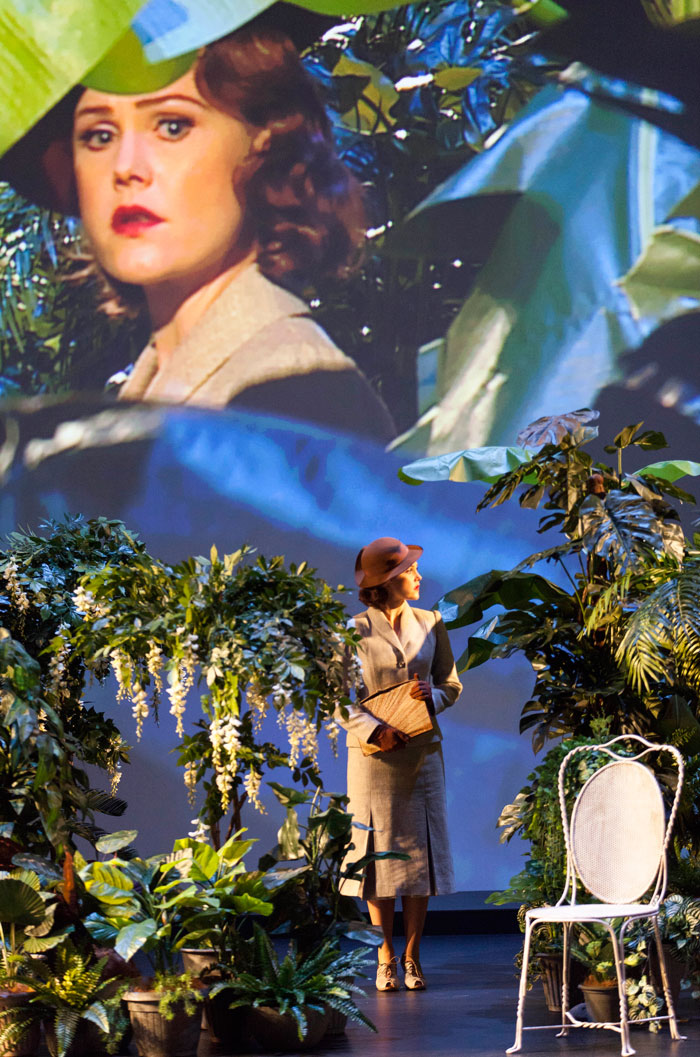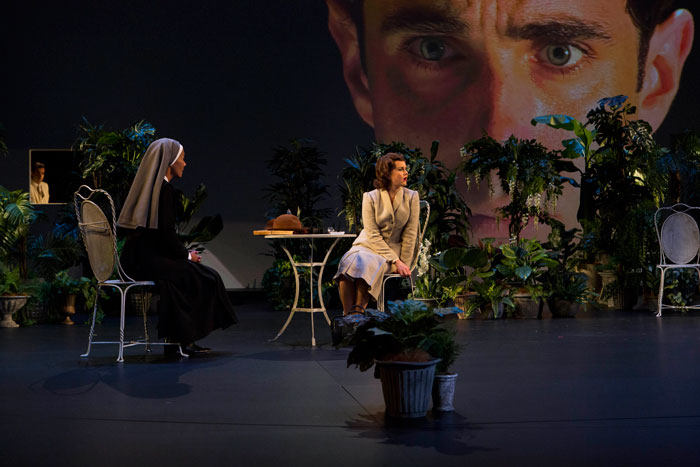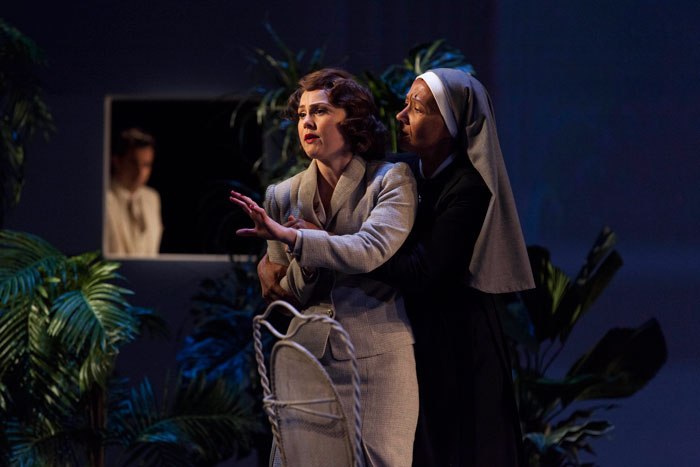 ---
LOVE AND INFORMATION (2015)
Caryl Churchill's Love and Information is a unique text. Offering theatre makers a remarkable level of freedom, Churchill fashioned 76 scenes across several different sections with only a few guiding principles about how each scene should be played, whether it needs to be included and in which order.
David Fleischer's design was transformed countless times by a cast that included Marco Chiappi, Harry Greenwood, Glenn Hazeldine, Anita Hegh, Zahra Newman, Anthony Taufa, Alison Whyte and Ursula Yovich. (Photos: Pia Johnson)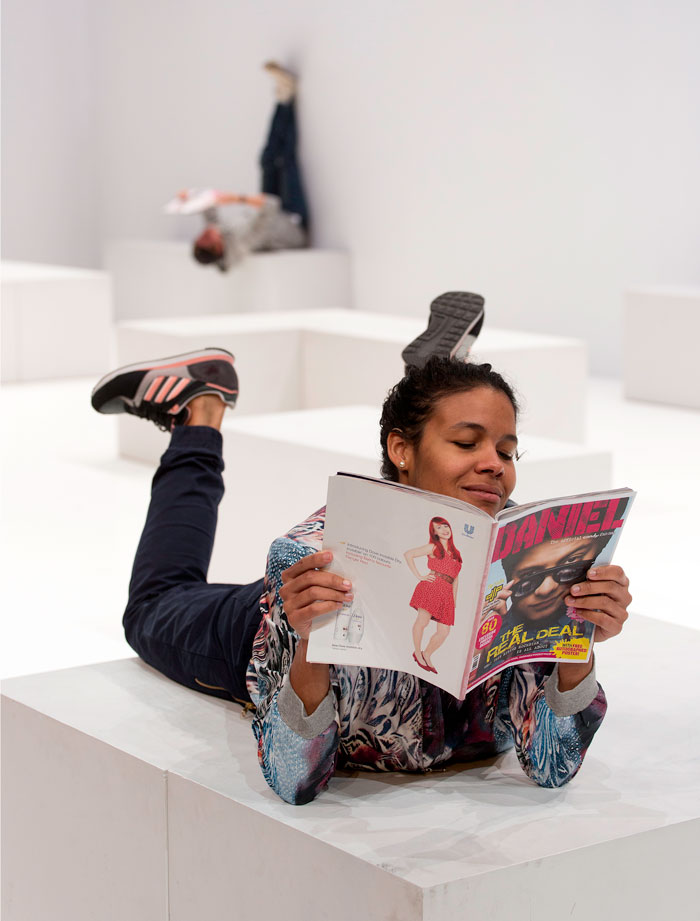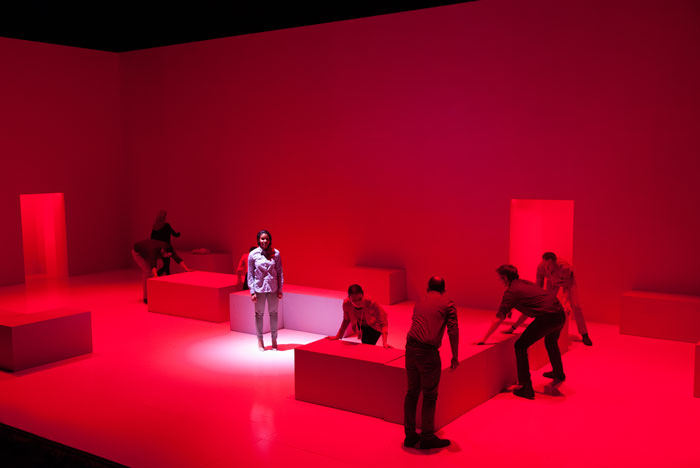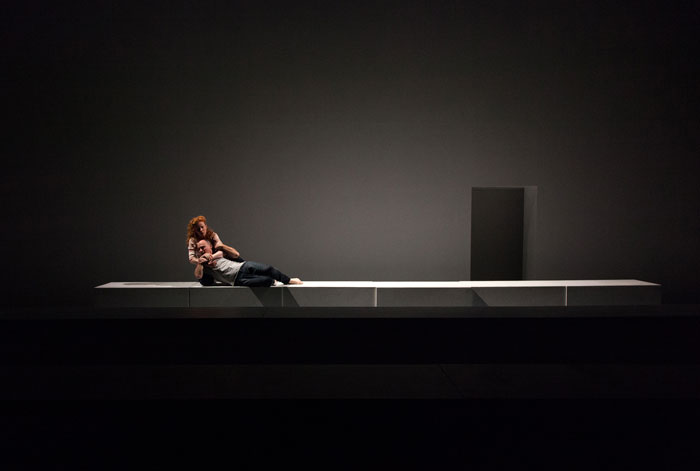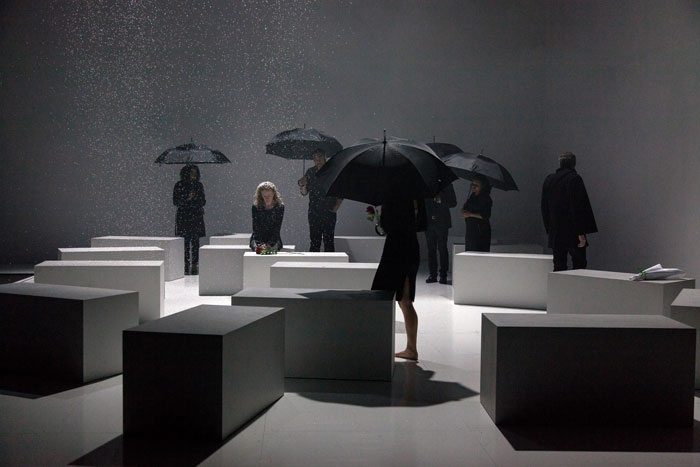 ---
THE GOLDEN AGE (2016)
Louis Nowra's neglected Australian classic, The Golden Age, kicked off 2016 for STC. Kip's production in Wharf 1 Theatre featured another striking design by David Fleischer – a mound of dirt that became worn down, wrestled in and topped by various props as this sprawling epic took shape.
In the cast were Rarriwuy Hick, Remy Hii, Brandon McClelland, Robert Menzies, Liam Nunan, Zindzi Okenyo, Sarah Peirse, Anthony Taufa and Ursula Yovich. (Photos: Lisa Tomasetti)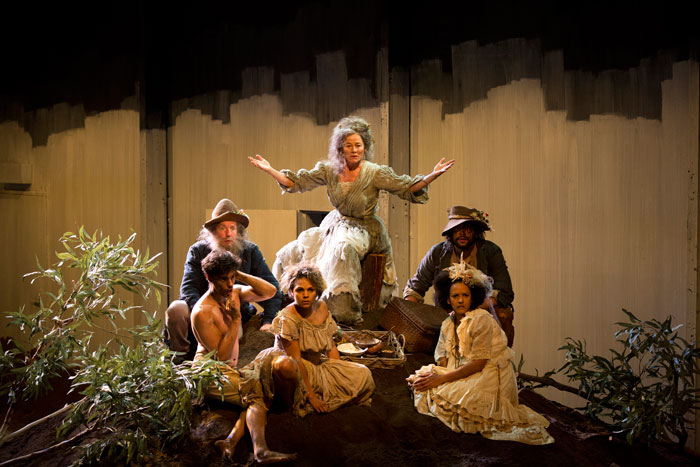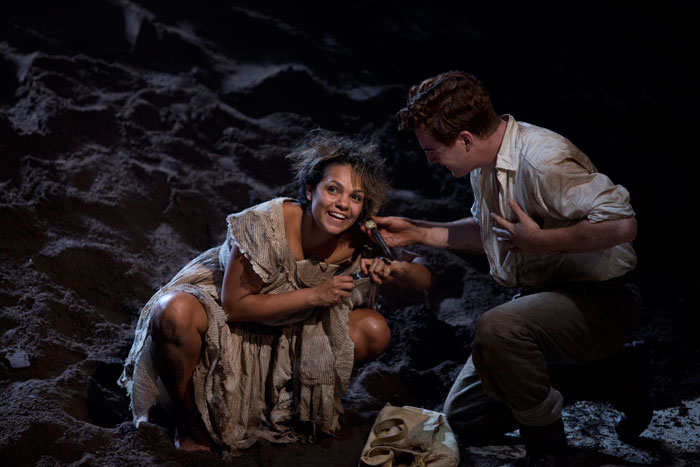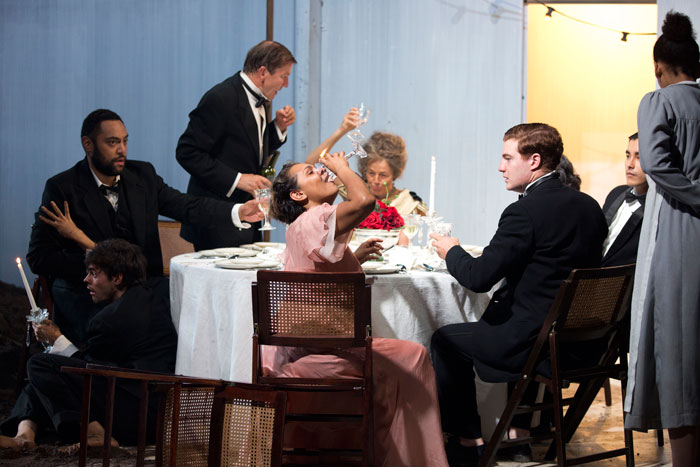 ---
ALL MY SONS (2016)
Kip's second production for 2016 was Arthur Miller's All My Sons. Set in middle America in the wake of the Second World War, the play examines a family slowly tearing itself apart with secrets and lies. Kip discussed his production at our Matinee Club for the show, which is available now as a podcast on iTunes, or you can stream it below.
Following on from Suddenly Last Summer, another mid-20th-century American play, Kip reunited with designer Alice Babidge and actors Eryn Jean Norvill and Robyn Nevin. Others in the cast included John Howard, Bert LaBonte, Josh McConville and Chris Ryan. (Photos: Zan Wimberley)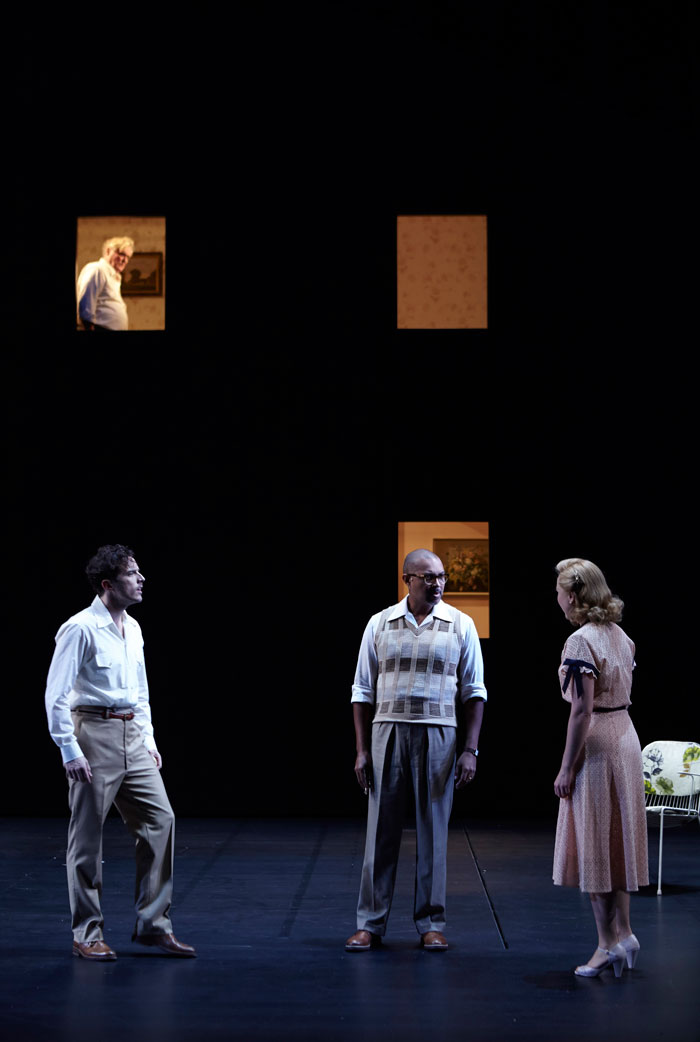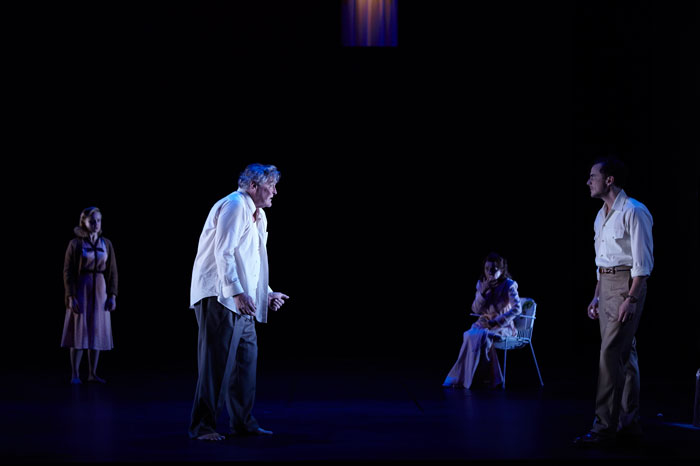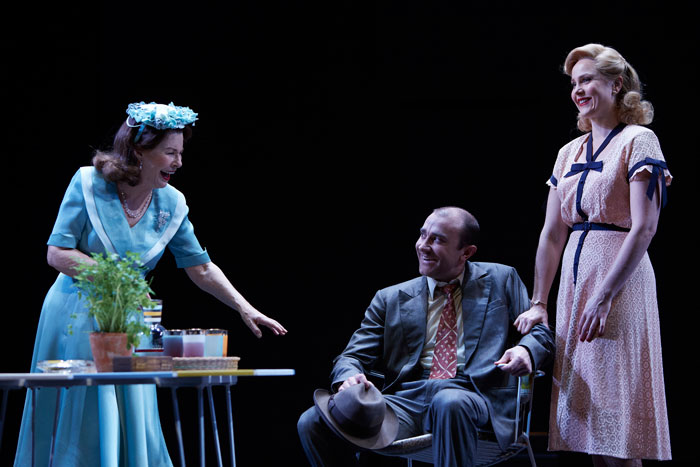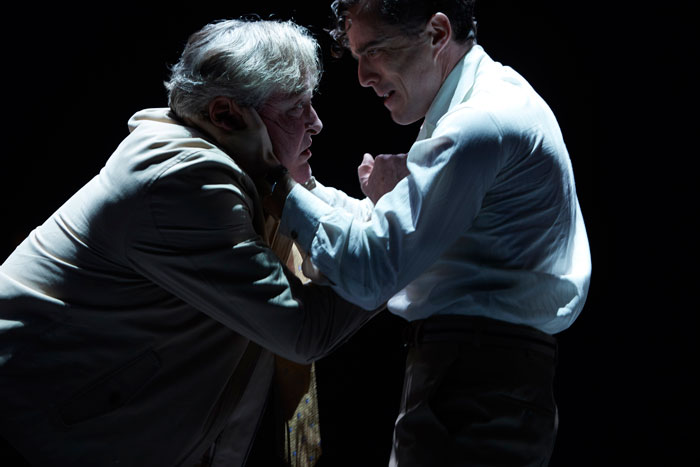 ---
A MIDSUMMER NIGHT'S DREAM (2016)
Kip's final production in 2016 was A Midsummer Night's Dream, in which he stripped away the saccharine varnish that has too-often been applied to the play to reveal the text's depth and darkness.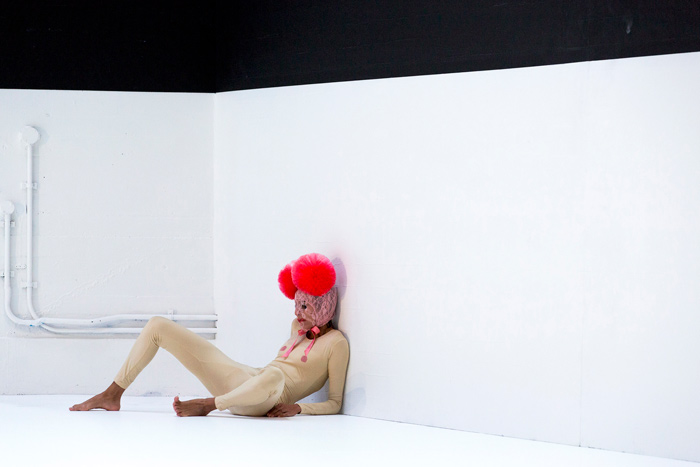 Emma Harvie as Cobweb (Photo: Brett Boardman)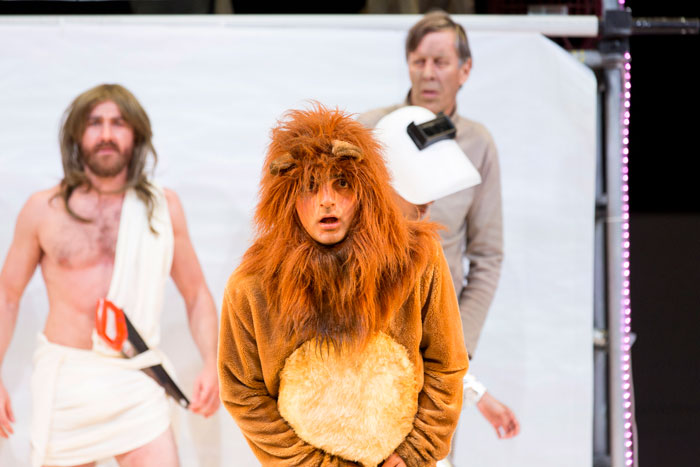 Josh McConville, Rahel Romahn and Bruce Spence as Bottom, Snug and Snout (Photo: Brett Boardman)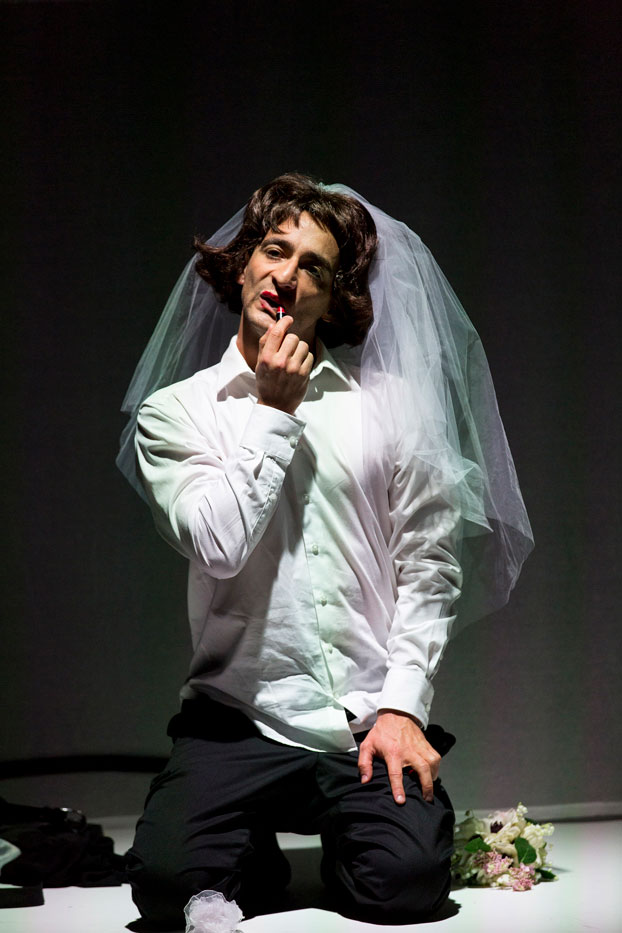 Matthew Backer as Puck (Photo: Brett Boardman)
---
CHIMERICA (2017)
Lucy Kirkwood's play was given a sweeping production by Kip. The play's theme of 'people power' was made manifest with 32 performers on stage, creating a wealth of characters, places and scene transitions. The play took us from Tiananmen Square in 1989 to New York at the time of Obama's re-election and back again.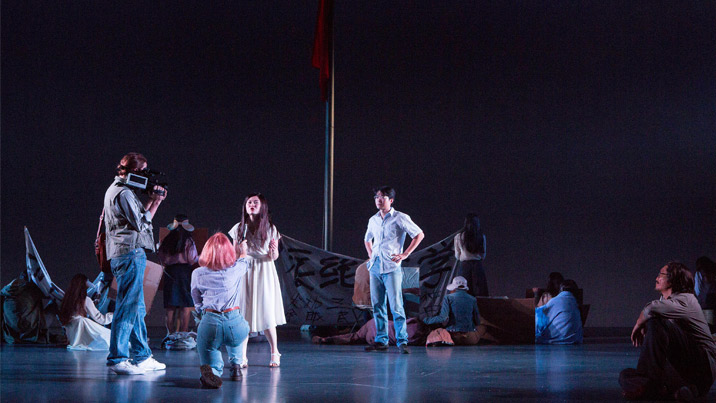 Jenny Wu and Charles Wu (Photo: Brett Boardman)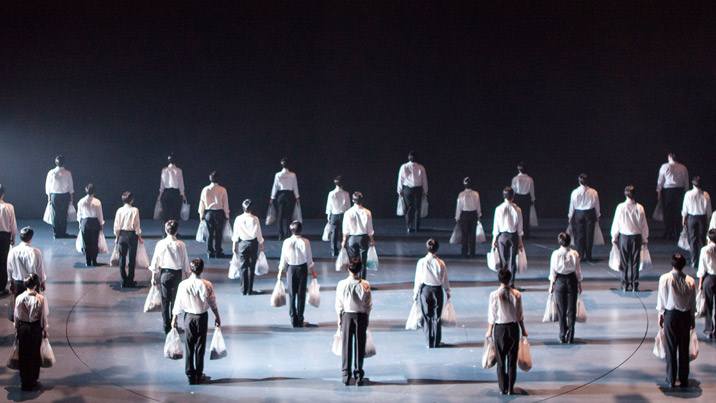 ---
CLOUD NINE (2017)
Next, Kip returned to playwright Caryl Churchill with one of her earlier classics, Cloud Nine. The play famously features two distinctly different halves, beginning in Victorian-era Africa and ending in London a century later, though the characters have aged only 25 years. Gender-swapped casting, actors switching roles and the jump in time helps tell several stories about sexual discovery, identity and gender. Elizabeth Gadsby's set used a dirt floor in the first half that sprouted grass during interval.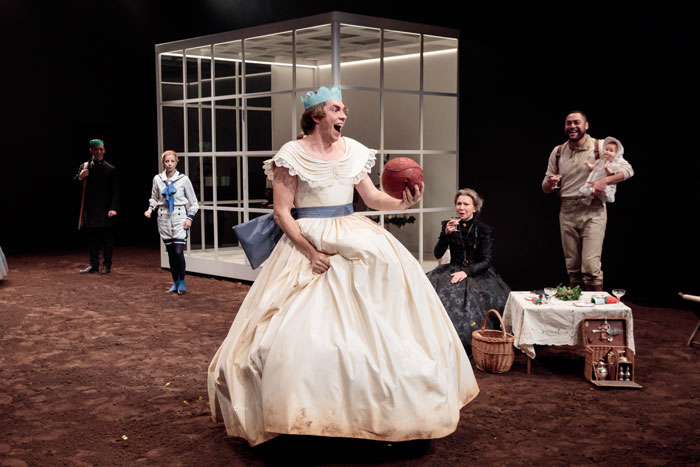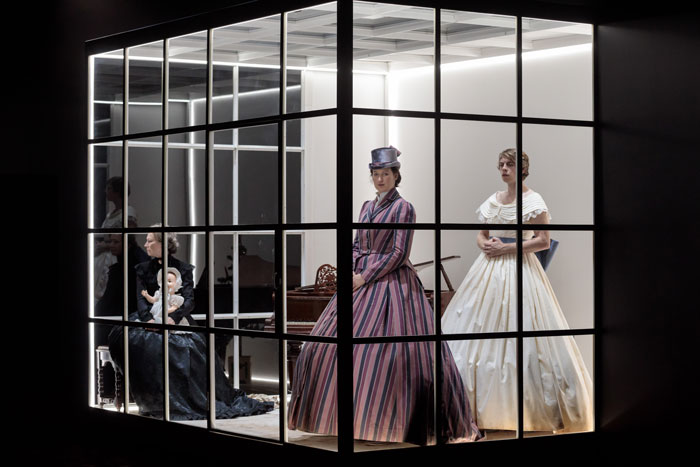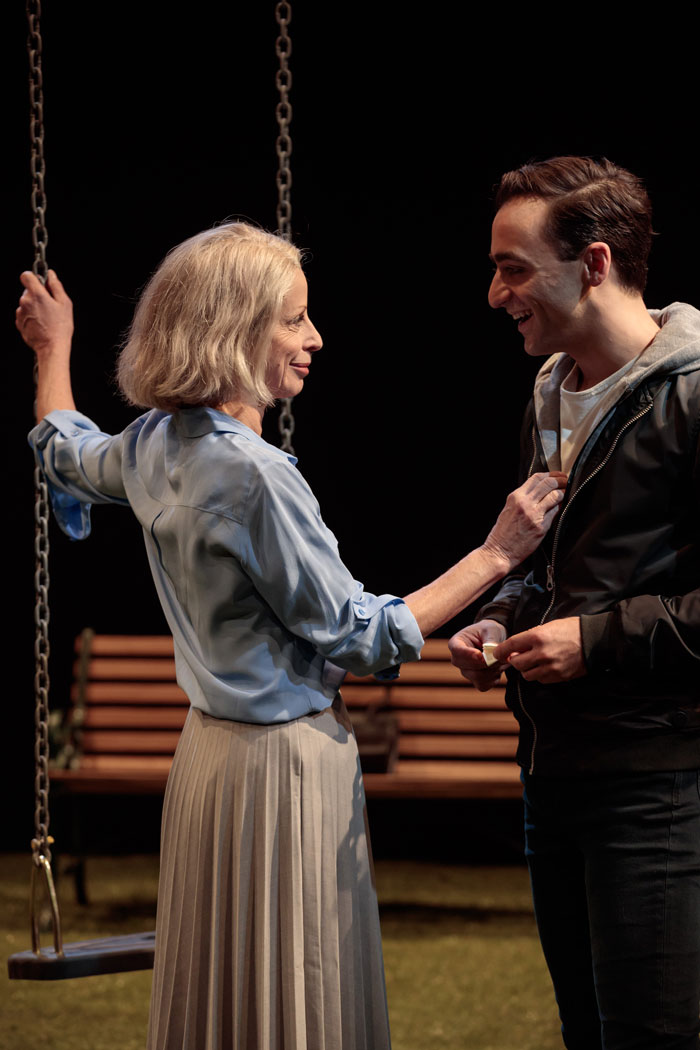 THREE SISTERS (2017)
An adaptation on the famous Anton Chekhov play by ex-Artistic Director Andrew Upton, Three Sisters was Kip's third STC production for 2017. Reuniting with Designer Alice Babidge and Lighting Designer Nick Schlieper, Kip and a 14-strong cast created a compelling and modern take on the Russian classic.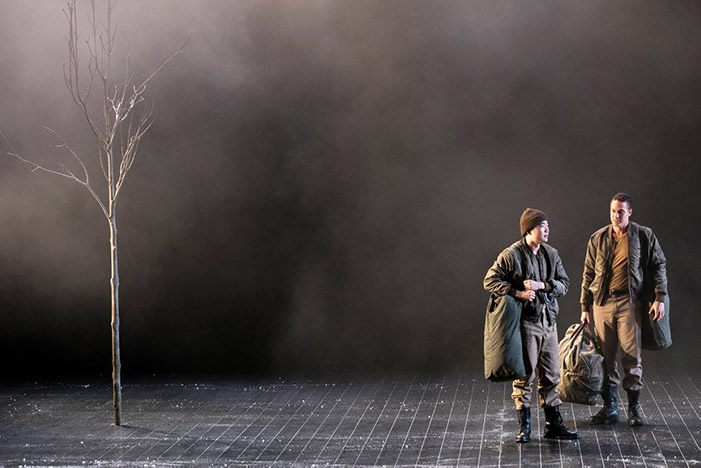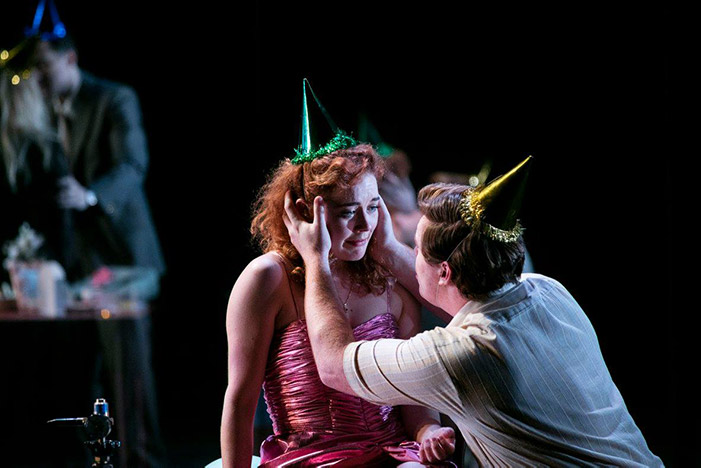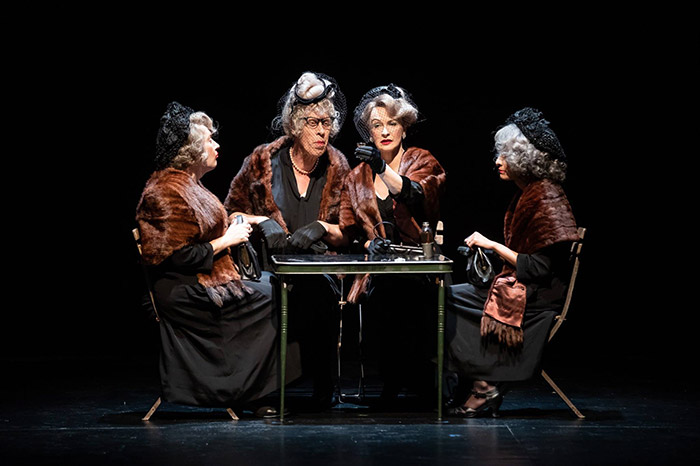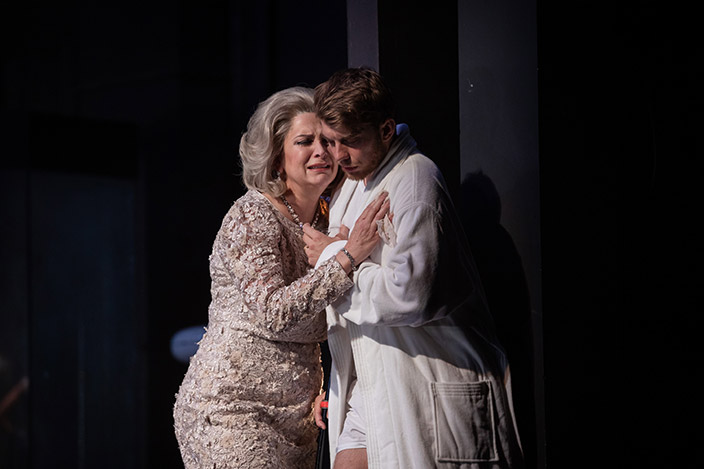 LORD OF THE FLIES (2019)
For his second play of the year, Kip looked to another iconic piece of writing, this time from across the pond: William Golding's Lord of the Flies. Kip subverted the island of marooned boys with genderblind casting, putting together a diverse and talented ensemble including Mia Wasikowska, Nyx Calder and Daniel Monks. Through unique staging and dynamic lighting, the production took this timeless fable to brilliant, unsettling new heights.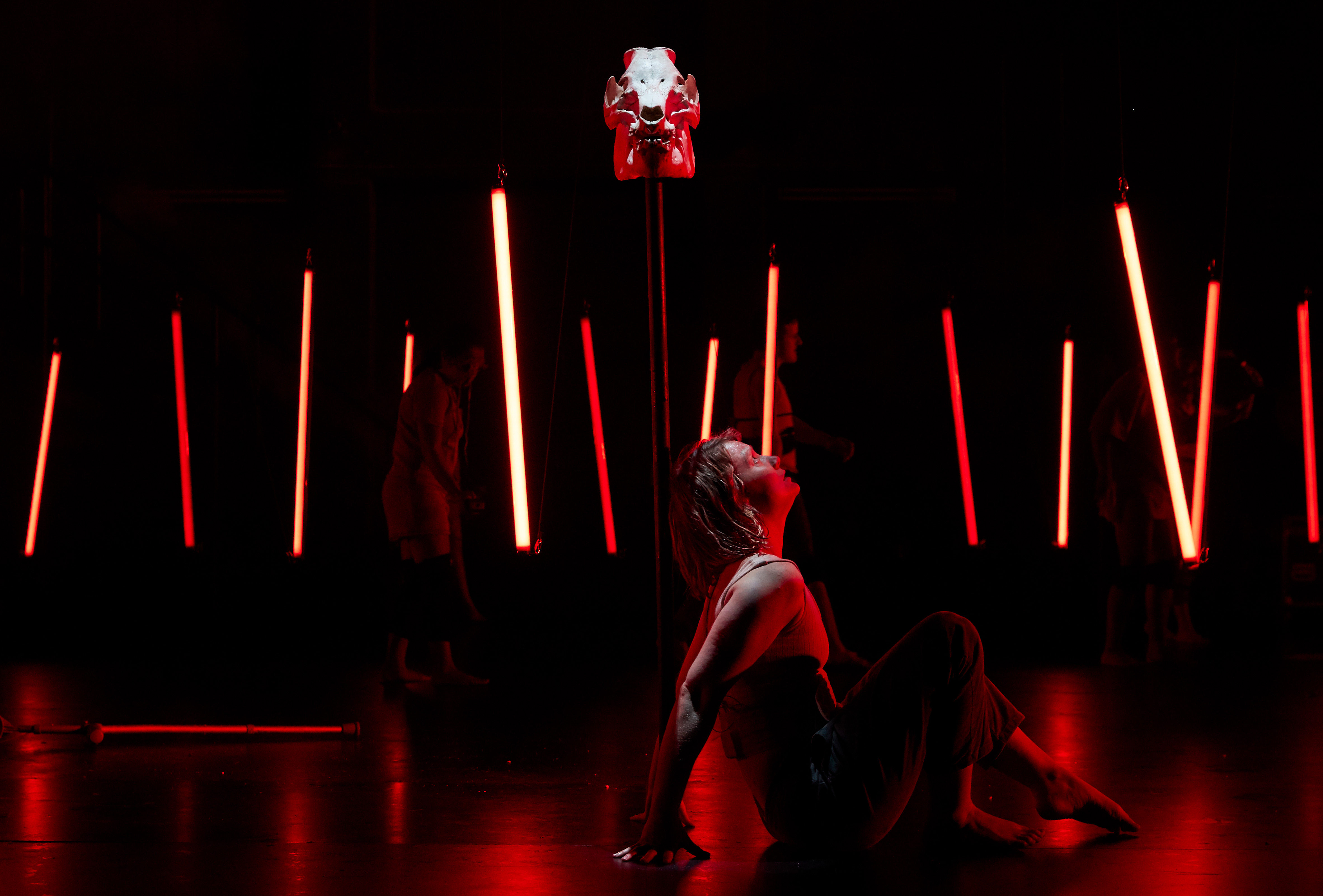 Mia Wasikowska (Photo: Zan Wimberley)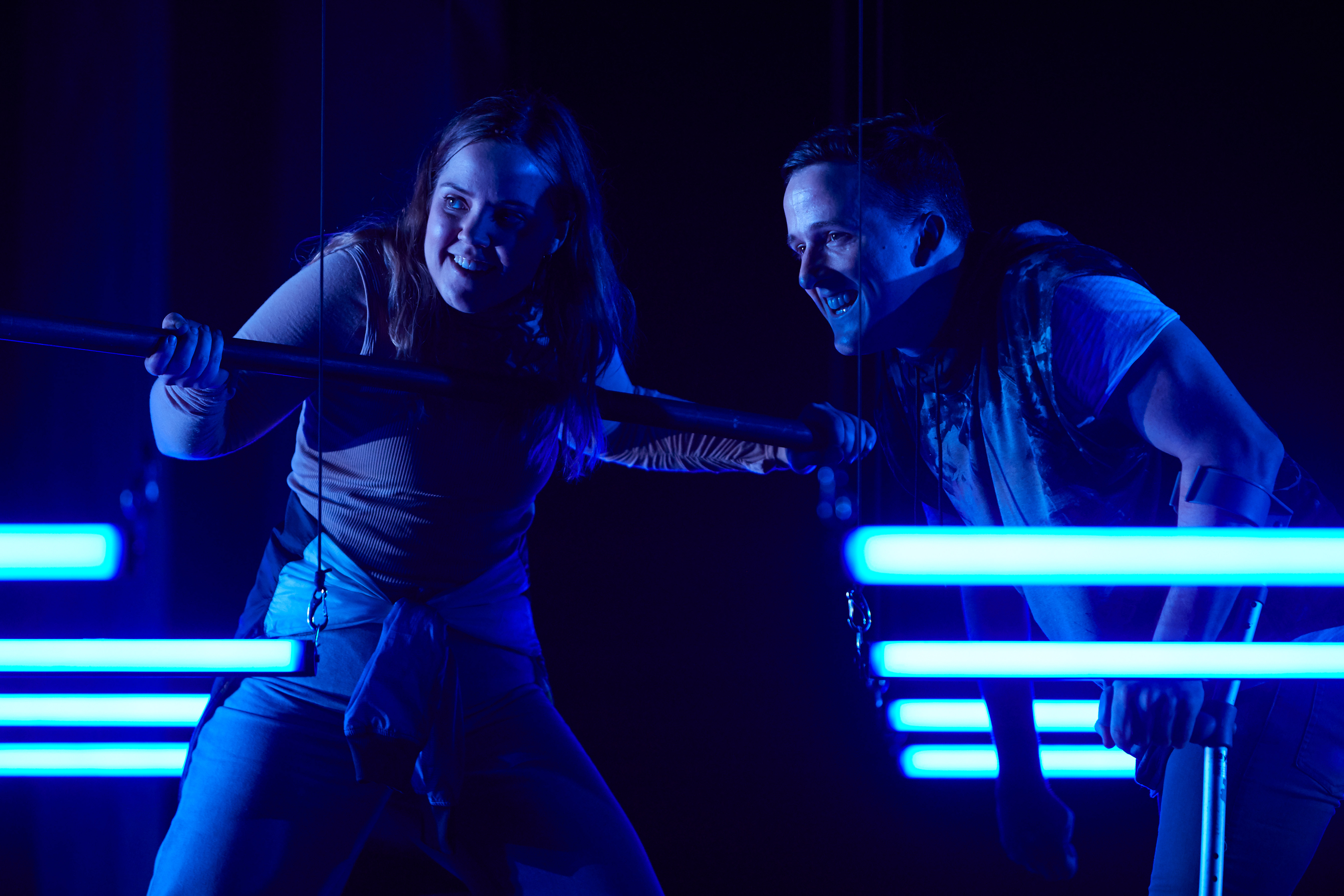 The Picture of Dorian Gray, 21 Jul – 16 Aug, Roslyn Packer Theatre
A View from the Bridge, 8 Dec – 16 Jan, Roslyn Packer Theatre
Seeing the show? Let us know your thoughts. Tag @sydneytheatreco and #sydneytheatreco