Emily Johnson is the talented young illustrator behind the concept art for the projected animations in Blackie Blackie Brown: The Traditional Owner of Death.
Still in her early twenties, living and working here in Sydney, she's been involved with the project through its development, with her drawings helping to shape the look of the costume designs by STC Resident Designer Elizabeth Gadsby and the visual effects of the show created by Melbourne-based collective Oh Yeah Wow. She's also helped create some of the show's most distinctive marketing, including designing a giant mural in Newtown to promote the show.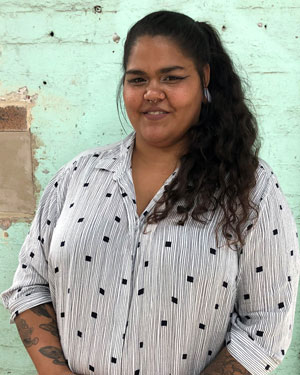 Emily Johnson
Emily, when did you start illustrating?
My grandfather and father are both Barkindji visual artists who inspired me a lot, my mum also encouraged me from a young age to be creative and I have been drawing cartoons non-stop ever since I can remember.
What inspires your drawing?

I'm inspired by scifi and fantasy as well as Japanese animation. Growing up, I was really frustrated with the lack of representation in comics and media that I couldn't see myself in, so eventually I just started drawing my own.
What has being part of Blackie Blackie Brown been like?
Working on Blackie Blackie Brown and with Oh Yeah Wow in Melbourne on the animations has been a dream come true. I've seen my drawings come to life! And I think black content that questions the Australian national narrative is really important, now more than ever. And to have it written, designed and acted in by strong women in our community has been such a great thing to be part of.
Check out some of Emily's artwork below, and to see it come to life, don't miss Blackie Blackie Brown: The Traditional Owner of Death.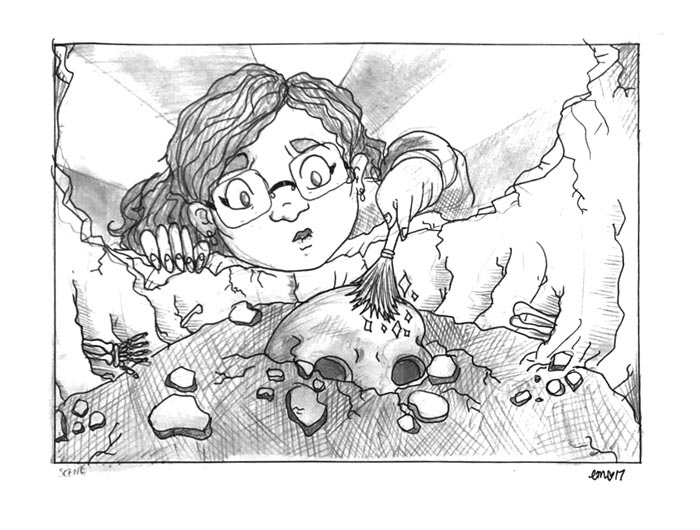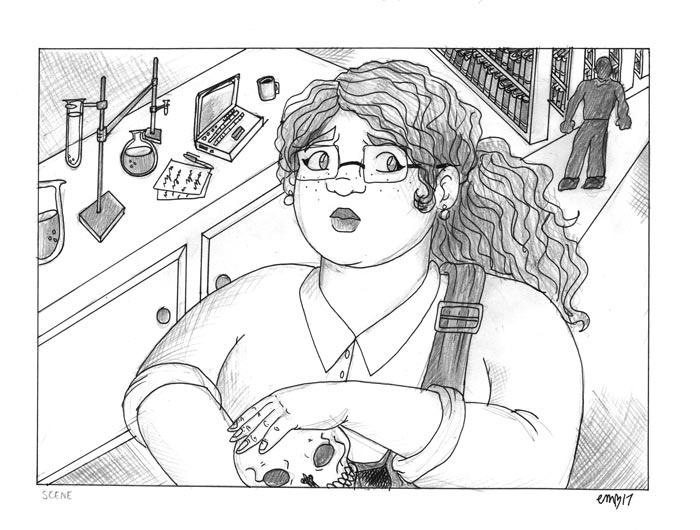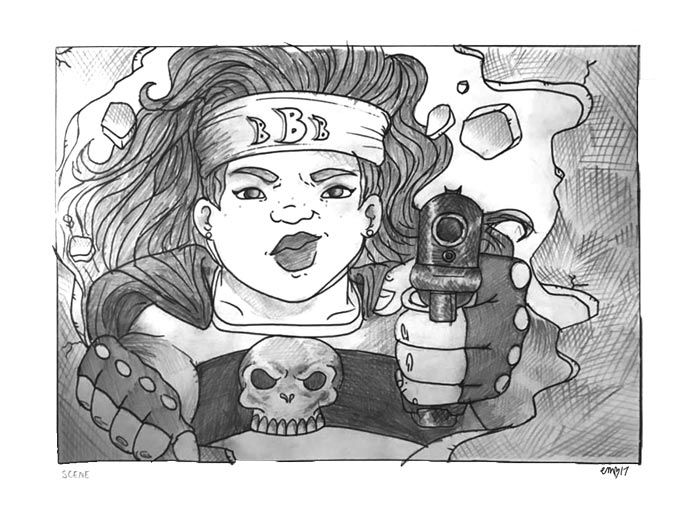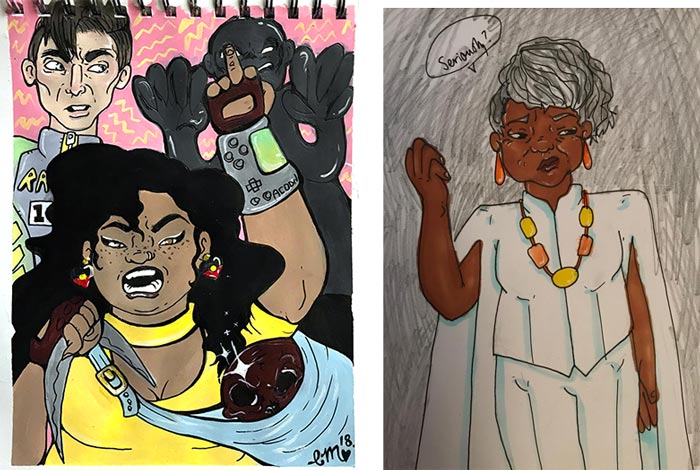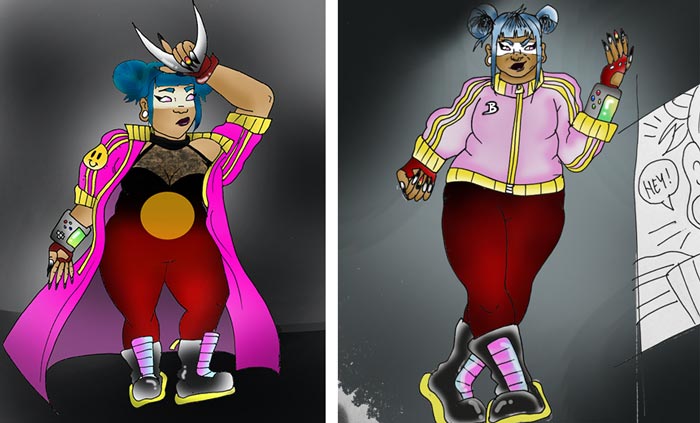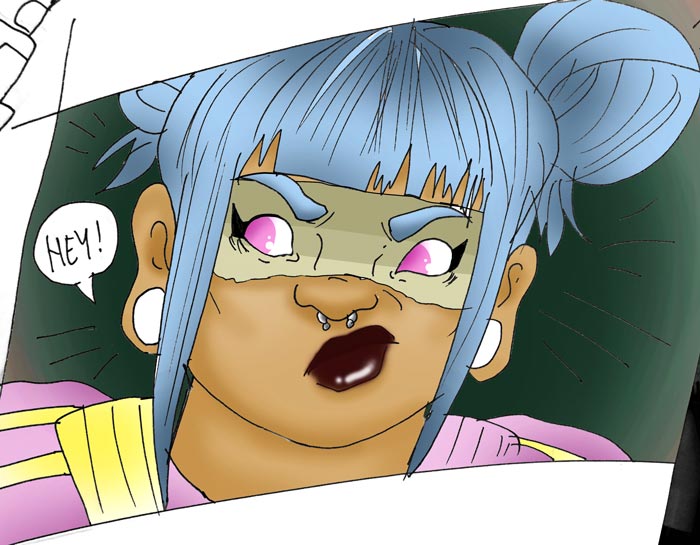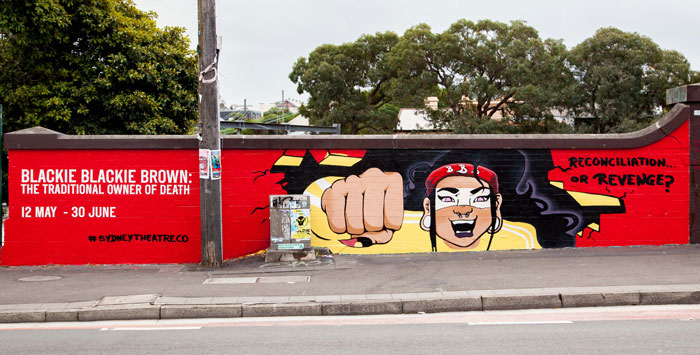 Blackie Blackie Brown: The Traditional Owner of Death, 12 May – 30 Jun 2018, Wharf 2 Theatre
Seeing the show? Let us know your thoughts. Tag @sydneytheatreco and #sydneytheatreco