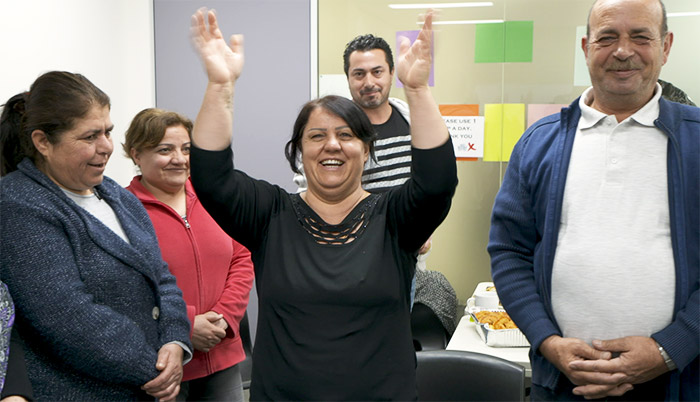 Connected participants in class


STC's commitment to our community extends well beyond what happens on stage. Since 2016 we've helped refugees, asylum seekers and migrants learn English through our donor-supported Connected program. Connected uses drama to improve language and communication skills, focusing on using imaginative stories and folktales to explore character, place and meaning. Participants enjoy the relaxed atmosphere and find that learning English quickly becomes fun.
In addition to improving English language skills, Connected also aims to increase participants' sense of social connectedness and wellbeing. "It's a different way of learning," explains Connected Teaching Artist and Western Sydney University lecturer Dr Rachael Jacobs. "We see so many different positive results. Students start using more complex adjectives and longer sentences, but the other benefit is students start to see their own creative potential, and think of future possibilities."
We deliver the program in partnership with organisations including the Asylum Seekers Centre and MTC Australia. It evolved out of STC Education's unique and highly respected School Drama™ program, which uses drama strategies to improve literacy in primary school students.

Kathyrn Salman, a trainer with MTC, sees the success of the program firsthand.
Connected is part of STC's Education Program, and is only made possible by the support of our donors. Watch the short documentary below for a glimpse into the positive impact Connected has on its participants' lives.