Since her time as part of STC's Actors Company, Amber McMahon has brought her matchless comedic skills to our stages, winning awards and many fans along the way, most recently as the manic heart of Accidental Death of an Anarchist in 2018 and the conflicted feminist academic Ish in Banging Denmark. This year, Amber returns to our stage for a delishishly dysfunctional family lunch in the highly-original black comedy Rules for Living. Here we look back at some of Amber's highlight performances with STC over the years...
MOTHER COURAGE AND HER CHILDREN (2006)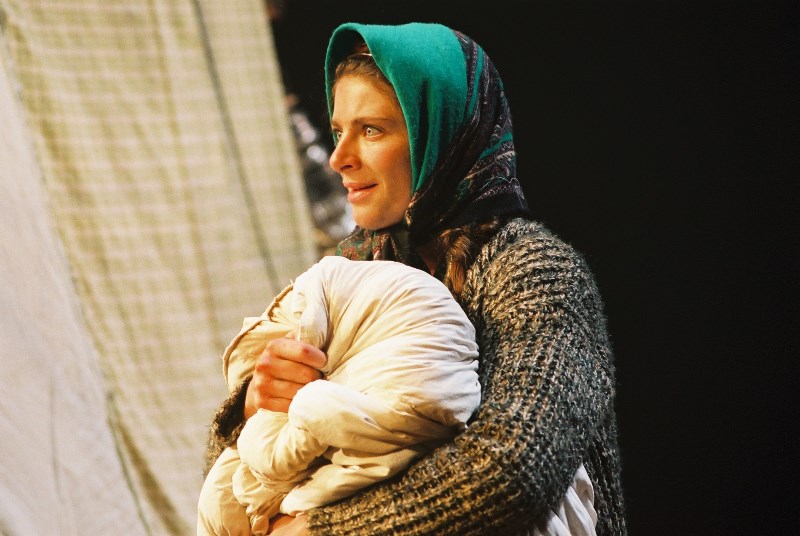 Mother Courage
was the first show staged with STC's Actors Company and saw Amber playing several roles in this classic by Bertolt Brecht. (Photo: Heidrun Löhr)
---
THE LOST ECHO (2006)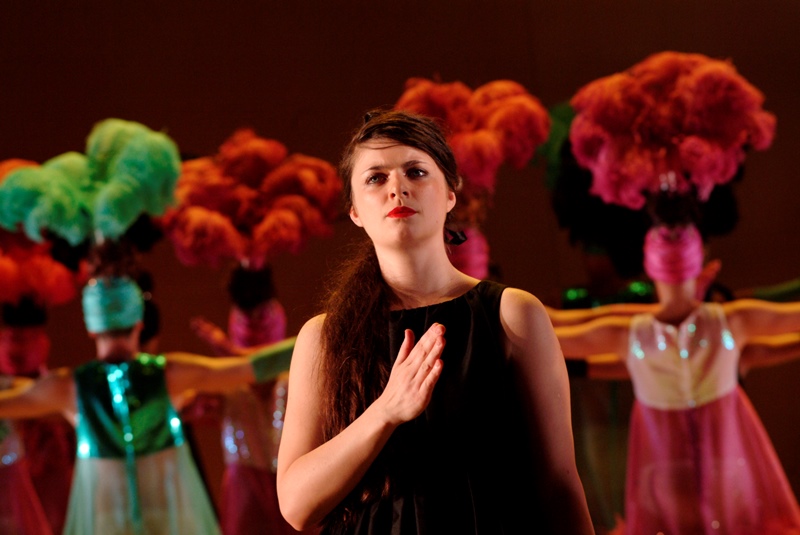 In this epic two-part show, directed by Barrie Kosky, Amber played Callisto and Procne. (Photo: Heidrun Löhr)
---
THE BOURGEOIS GENTLEMAN (2006)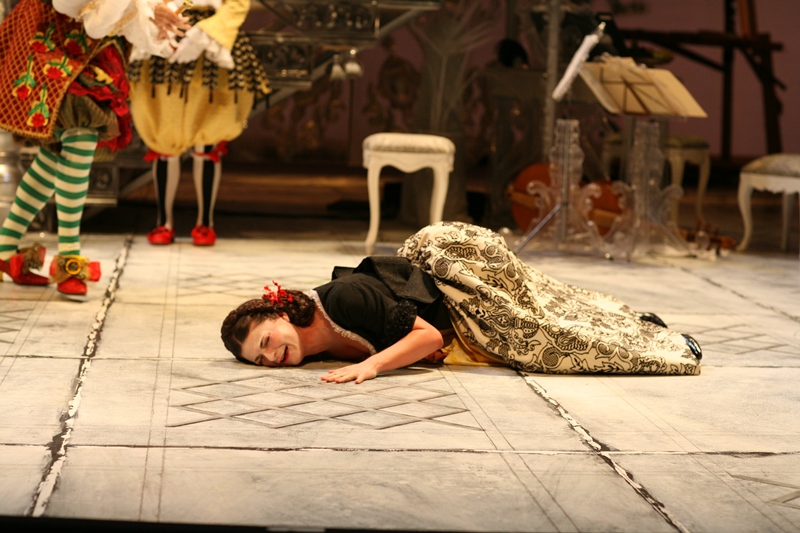 Amber getting to grips with gravity during this very funny, very colourful production of Moliere's comedy by director Jean-Pierre Mignon. (Photo: Tracey Schramm)
---
THE SEASON AT SARSAPARILLA (2007)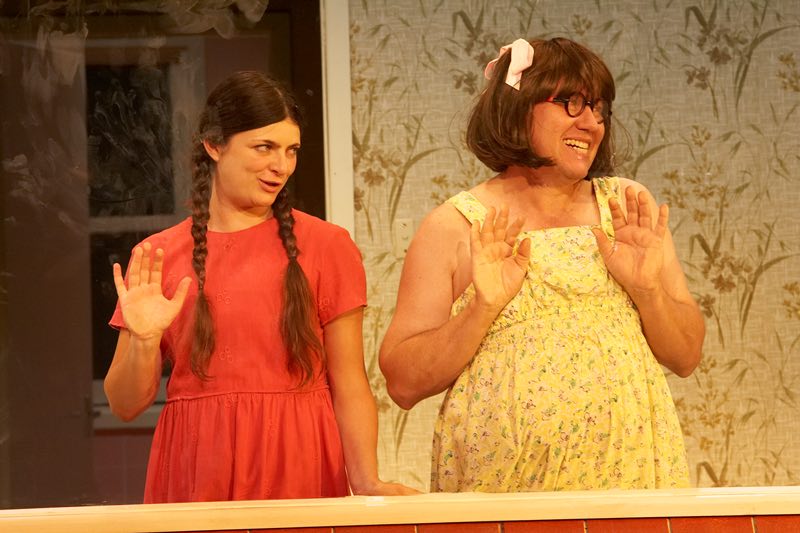 Amber played Joyleen Pogson in Benedict Andrews' production of Patrick White's Australian suburban classic
The Season at Sarsaparilla
, pictured here with Alan John (who also composed the music). (Photo: Tania Kelley)
---
THE ART OF WAR (2007)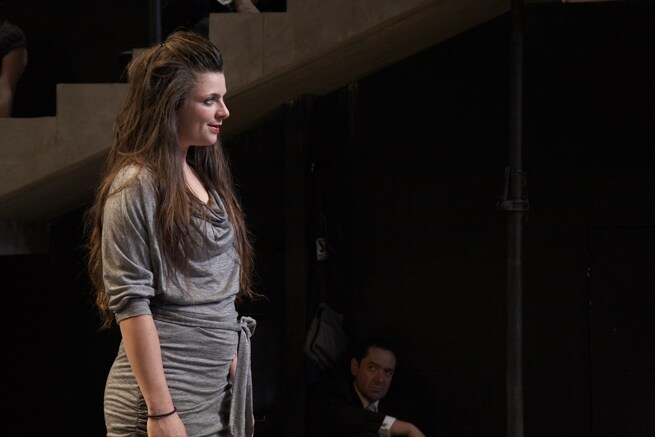 In this play, directed by Annabel Arden, British writer Stephen Jeffries riffed on Sun Tzu's classic principles of warfare. (Photo: Tania Kelley)
---
A MIDSUMMER NIGHT'S DREAM (2007)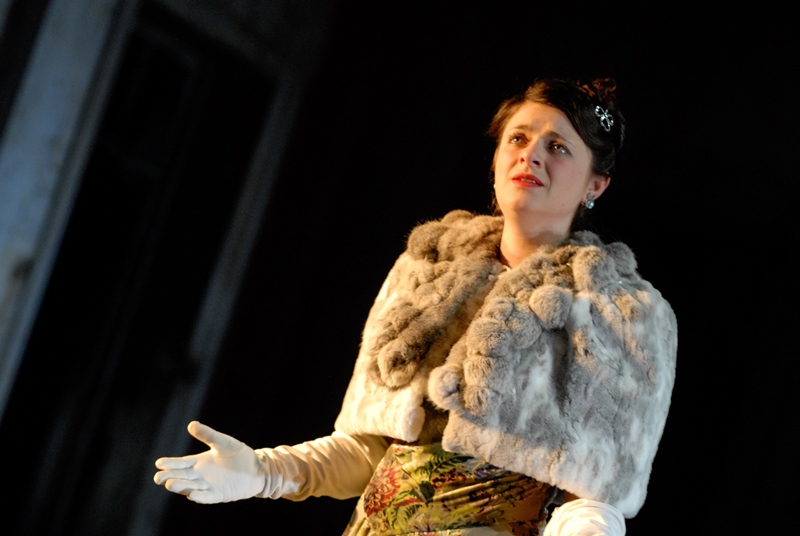 Amber played much-spurned lover Helena in Shakespeare's
A Midsummer Night's Dream
(Photo: Heidrun Löhr)
---
THE SERPENT'S TEETH (2008)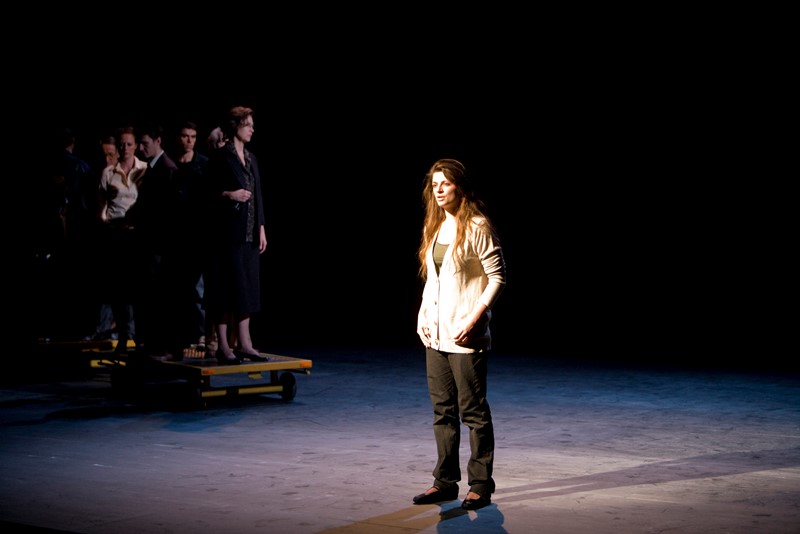 In Daniel Keene's two-part play
The Serpent's Teeth
, commissioned specially for STC's Actors Company, Amber played the roles of Safa and Helen Simon. (Photo: Brett Boardman)
---
GALLIPOLI (2008)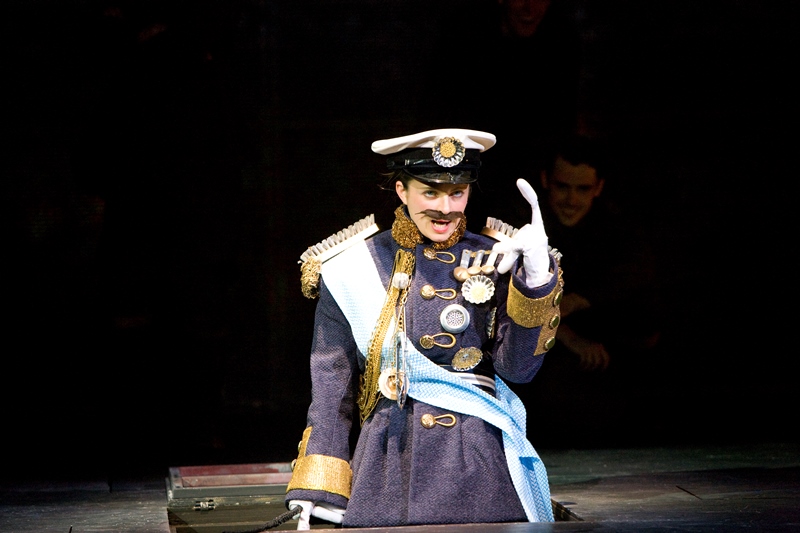 In this monumental production helmed by Nigel Jamieson, Amber and the STC Actors Company teamed up with students from NIDA to explore the history and legacy of the First World War battle at Gallipoli. (Photo: Brett Boardman)
---
THE WAR OF THE ROSES (2009)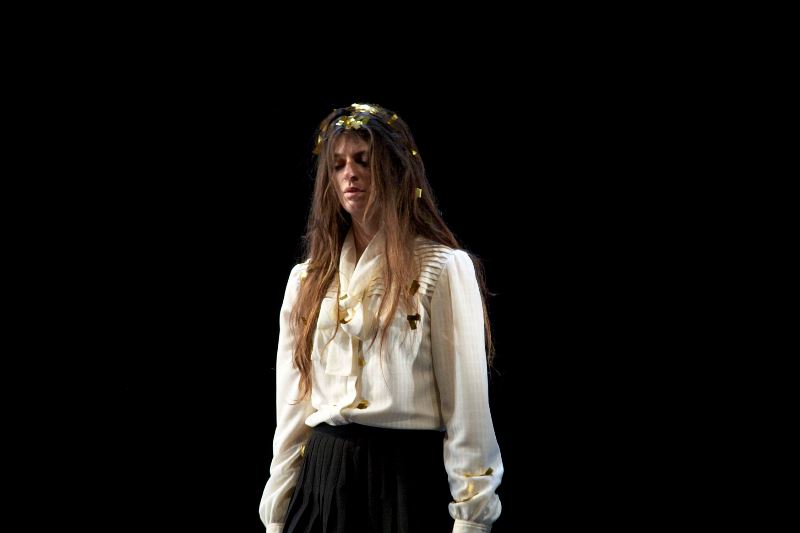 The War of the Roses
, was produced as part of Sydney Festival. An eight-hour epic, featuring the Actors Company along with Cate Blanchett and Robert Menzies, it combined several of Shakespeare's history plays into one extraordinary work of theatre. (Photo: Tania Kelley)
---
VS MACBETH (2010)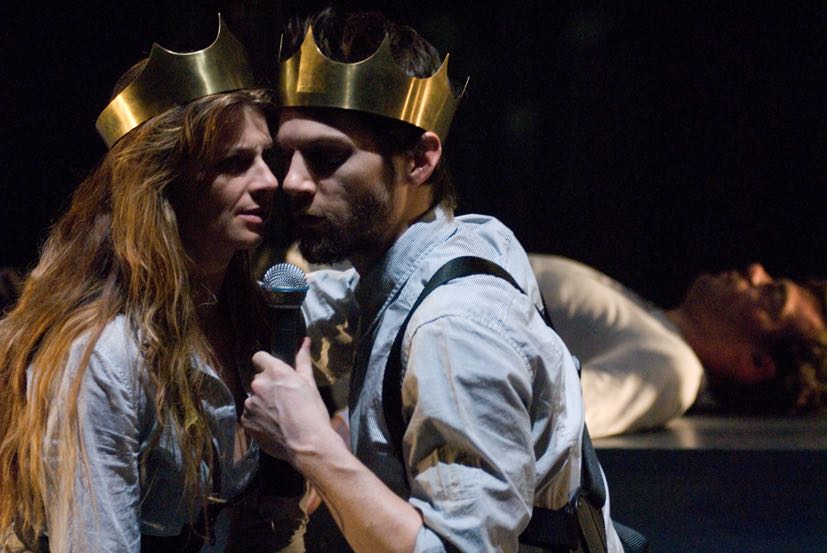 Amber returned to Shakespeare as Lady Macbeth in
Vs Macbeth
, with Cameron Goodall as Macbeth, in this co-production with The Border Project (Photo: David Wilson)
---
SCHOOL DANCE (2013)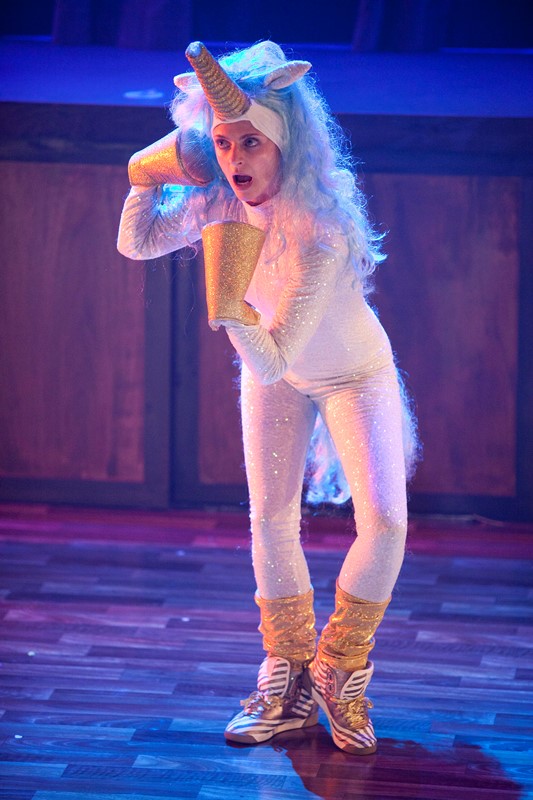 In
School Dance
, Amber played a host of hilarious characters, including one very sparkly unicorn. (Photo: Lisa Tomasetti)
---
THE POPULAR MECHANICALS (2017)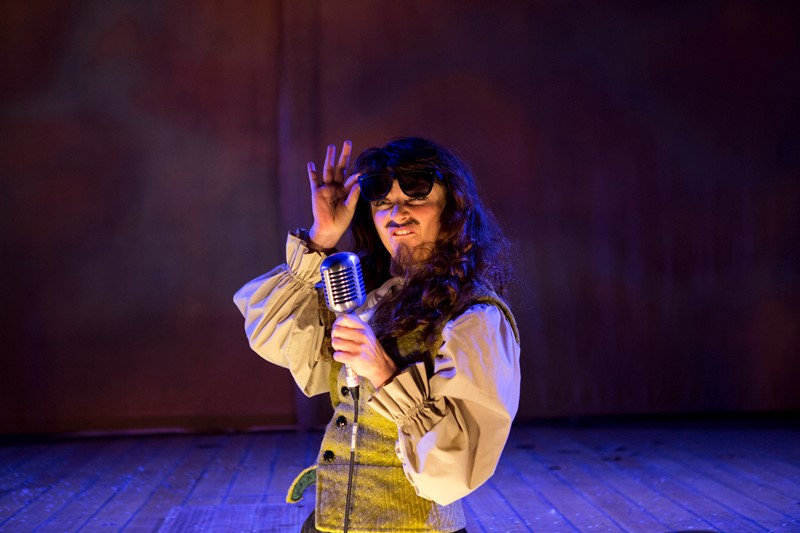 Amber combined her Shakespearean skills with her comic genius in this Australian riff on
The Mechanicals
(Bottom, Snug et al) from
A Midsummer Night's Dream
. Director Sarah Giles' production featured many fart jokes and a rubber chicken dance routine, just like Shakespeare would have wanted. (Photo: Heidrun Löhr)


ACCIDENTAL DEATH OF AN ANARCHIST (2018)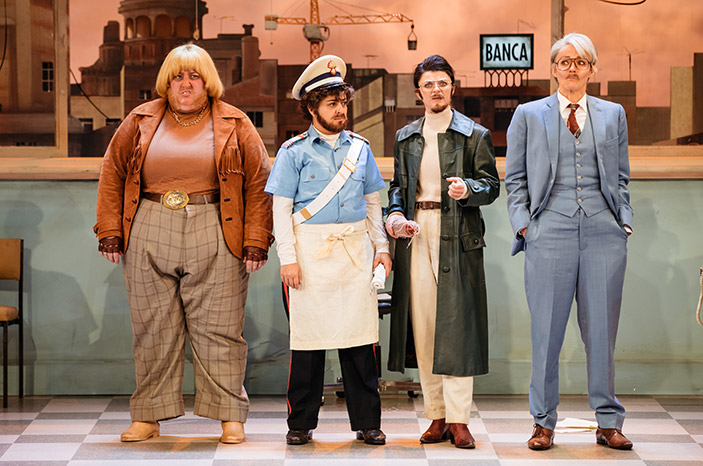 Amber led a brilliant all-female cast in drag, subverting the hilarious Dario Fo farce
Accidental Death of an Anarchist.
(Photo: Daniel Boud)
BANGING DENMARK (2019)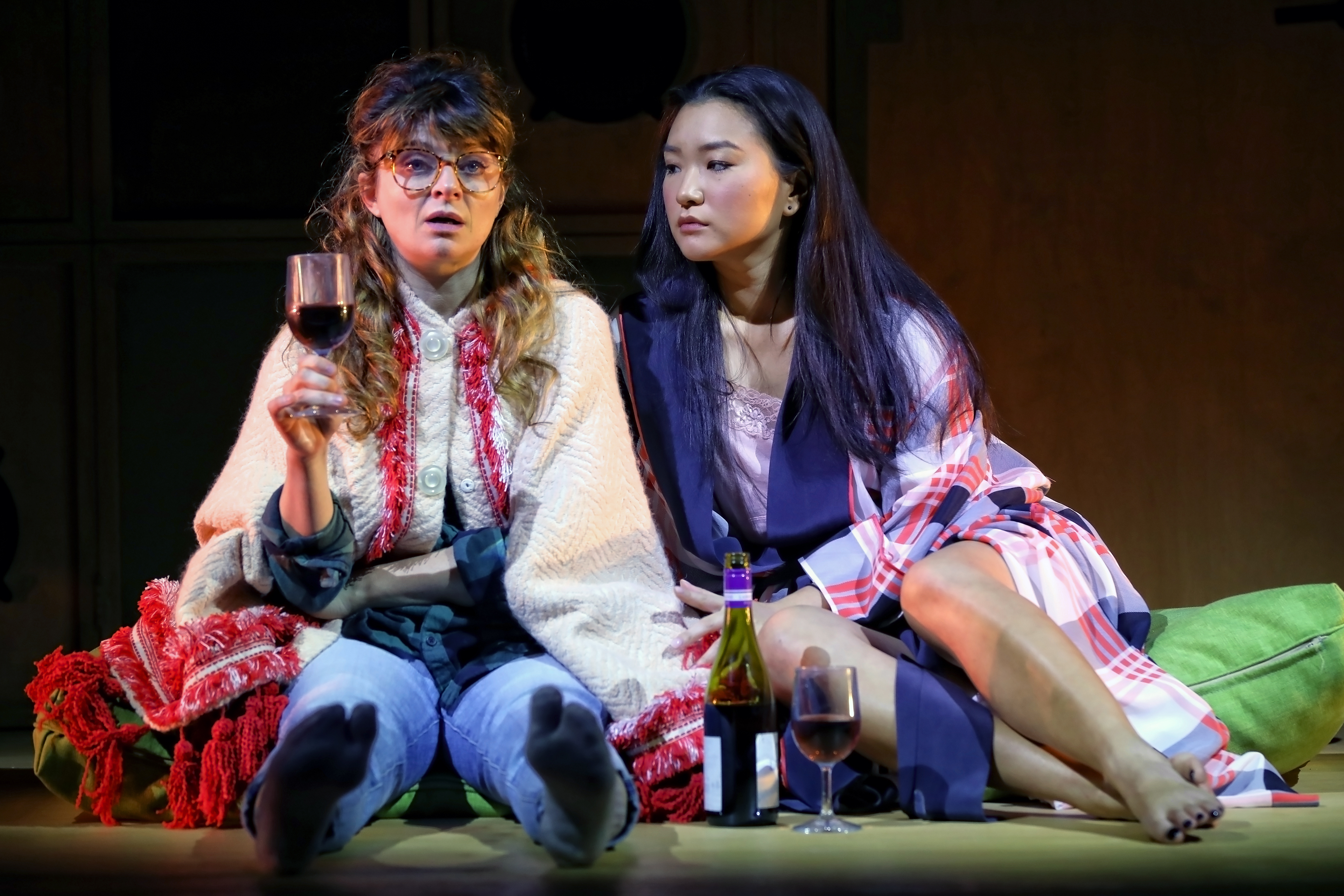 Last year, Amber took to the stage as Ish, the abrasive feminist academic whose dwindling finances see her resentfully agree to coach a sleezy pick up artist.
---
Rules for Living, 26 Oct – 12 Dec, Drama Theatre, Sydney Opera House
Seeing the show? Let us know your thoughts. Tag @sydneytheatreco and #sydneytheatreco