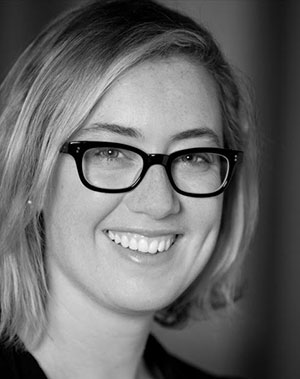 Writer and director Susanna Dowling's life in the theatre has taken her from stages in Dublin, to Sydney, to far North-Western New South Wales. Known for her inspired ideas and boundary-pushing, she took iconic, cross-continental short stories to Belvoir's stage in The Kiss, and brought theatre to the streets in Mei Tsering's gothic walk through Surry Hills fpr The City of Sydney, The Hungry Ghost.

In 2012, Susanna was one of our Resident Artists, where she headed up the New England Project, a stage production developed over 12 months with local teachers, students and community leaders in Armidale. Now, Susanna is set to make her STC directorial debut with Sam Holcroft's darkly comic Rules for Living. We caught up with her to find out more.


This will be your STC directorial debut. What excites you most about Rules for Living?

This is such a fun, clever, and moving play – it has so much that I'm excited about working on. Firstly, every character is beautifully fleshed out – each person on stage has a fascinating internal life and a complete journey through the play. And yet through their interactions with each other these real, suffering characters are creating a farcical situation, which is also hysterically funny.
And then the whole thing is pulled together with the device of the 'rules' – the idea that the audience can see the 'rules' that each of the characters are operating within brings a whole other level of theatricality to the piece. It's like Sam Holcroft has written an Ibsen play inside an Alan Ayckbourn play inside a Brecht play – and I love that.
With all the tics and 'rules', the script is incredibly proscriptive – does this pose any challenges a director?
It's important that despite of the 'rules' that each character still feels organic; that the actions of each character stem from real psychological needs, not just because they are written as stage directions. That's really key to bringing the piece to life. But I think that's an exciting challenge, because it means working with great actors who can understand the pain of the characters, and honour those characters, while also honouring the comedy of the piece. And so I'm looking forward to playing and solving that puzzle with great brains in the room. Often creativity works best when you set yourself some rules – it kind of kicks your brain into another gear.
Sam Holcroft is one of the UK's most exciting young playwrights. What do you love most about her writing?
I first came across Sam Holcroft about ten years ago when I read her first play,
Cockroach
. In the very first scene a schoolgirl has barricaded herself inside a classroom and her boyfriend is hurling himself against the door trying to get inside. I just thought 'wow, what an opening scene!' It was so alive, so immediate, I was hooked into the characters right from the get go. I think Holcroft has an innate understanding of what makes live theatre so special – she can create these intense, real moments that unfold in front of you, in their full, visceral horror. I love theatre that makes me hold my breath, that makes me get inside a character's experience and go on the journey with them.
What aspect of the play do you think audiences will connect with most?
I think just about everyone can connect to those high-pressure family events like Christmas Day, where everyone tries their hardest to be on their best behaviour and to get through the day without it turning into World War III. So I think everyone will identify with at least one character in the situation and think 'oh yes, I do that', whether it's drink too much to get through it, or crack jokes to diffuse situations, or lie to make people happy. But I also think audiences will get a kick out of being 'in' on the rules – I think seeing the inner workings of each of the characters' minds will make this a very different, very fun play to watch.
---
Rules for Living, 26 Oct – 12 Dec, Drama Theatre, Sydney Opera House