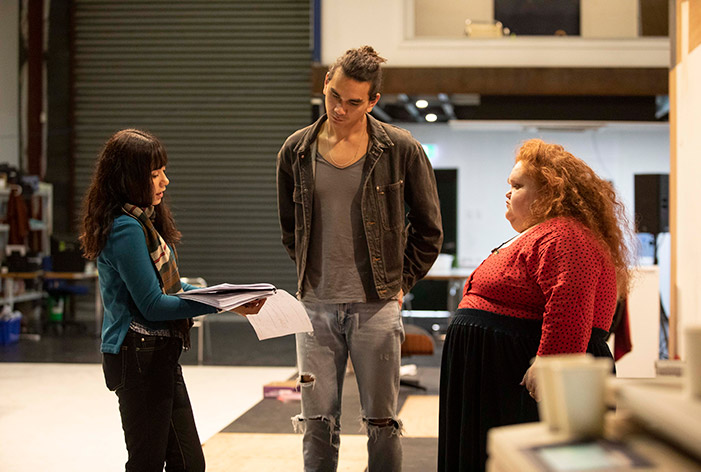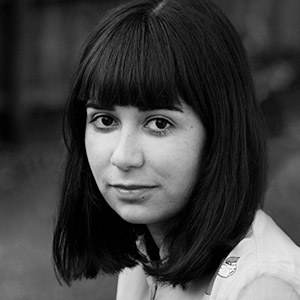 Glenn: Jess, walk us through your journey at STC.
Jess (Director): It began when [STC Literary Manager] Polly Rowe saw my graduation show in 2014 and approached me to work with [STC former Artistic Director] Andrew Upton on Endgame, saying I'd be a great fit for the creative team. A few years later [current Artistic Director] Kip Williams asked me to be the Richard Wherrett Fellow and assistant direct on his production of Chimerica. Following that I became Directing Associate, so I had more duties within the company, and then I became the Resident Director.
Image right: Jessica Arthur
How have your directing skills developed as Resident Director?
Jess: My skill-set has developed because STC has invested in my practice, and given me the opportunity to work on so many different projects. It started small and intimate, with play readings like the Patrick White Playwright Award, which was a challenge because I had to learn how to cast, how to do a stage reading within five hours, and had to meet with the playwright to explore the play then translate it all to the actors afterwards. I initially felt out of my depth as a junior working with seasoned actors, but in the end it turned out really well.
An amazing thing about this position is that in the contract they recommend opening nights, previews, closing nights and artist events, which means I am meeting – and picking the brains of – artists from everywhere.
Can you talk about your personal sense of growth as Resident Director?
Jess: It's been huge – but often manifests in the simple things. STC taught me the importance of a rehearsal process, and the importance of previews and how to use them. It's allowed me to chill out. A lot of emerging artists think STC is huge and scary, but when you get into it it's actually the same as indie theatre, just with more resources.
What is your history with Banging Denmark?
Jess: My involvement started two years ago, with Polly Rowe cackling over a script next to me in the office. "You have to read this!" she said, and once I did I thought it was amazing – well formed and hilarious. A few weeks later Polly told me she wanted to do a development on it, and so we cast a Rough Draft. After Van [Badham, writer] heard Amber McMahon as the main character, Ishtar, she was determined to have her in the play, and started putting these crazy lines in for Amber. Those developments are so useful for that reason. Meeting Van and learning about the back-story of the play was also invaluable so early on, and afterwards we made cuts and added scenes based on that development process.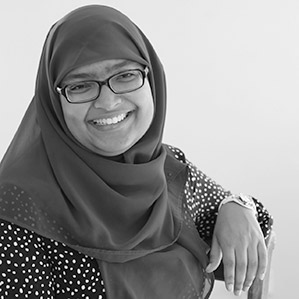 Tasnim (Assistant Director, CAAP): It was actually Jessica Arthur who convinced me to apply for the Contemporary Asian Australian Performance (CAAP) directing program. I never imagined that I'd work as anything other than a writer, in fact I didn't imagine I would ever work in theatre full stop. Without this opportunity I don't think it would have occurred to me that directing was something I was able to do.
Jess: Paige Rattray and I knew Tas was capable of doing many things in the realm because she approached dramaturgy from directorial level. We knew Tas had a great foundation and was hungry for the next step, even if that meant convincing her that she would be great for the CAAP Directing Initiative.
Tasnim: Several weeks of convincing!
Image above: Tasnim Hossain
Why is the CAAP Directors Initiative important?
Tasnim: Having directors and dramaturgs from a range of different cultural backgrounds is a key part of ensuring that plays are realised in the best way possible. It makes the resulting works more likely to connect to a broader audience. I'm really interested in new Australian work, and I realised as a writer I could maybe write one play every few years, but as a dramaturg or director I can work so much more closely with others to bring these stories to audiences. I believe these stories are vital and important, and can contribute to the conversation we're having in Australian theatre.
Going into the rehearsal process I wasn't sure what I'd be able to contribute or how I'd feel about directing – it felt so different to what I'd been doing up to that point. But this program has made me realise that directing is potentially in the future for me. I'm really glad that I'm working on Banging Denmark because it's absolutely the play I would have written if I had the skill.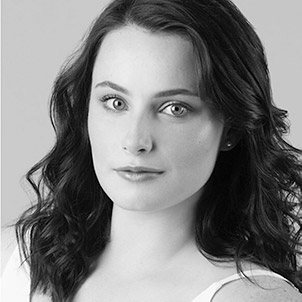 Jordyn, what does the Emerging Writers Group program offer you and what do you get out it if?
Jordyn: It means that I'm not delusional. To have a company like STC recognise what I have to offer at such a fresh stage in my career is both flattering and terrifying, because it means that it's happening. But it's very affirming – I can do this.
I interviewed with Polly Rowe when I started and she asked me what I wanted to get out of the program. I said two things: 1) learn how to write a play properly, and 2) learn how to get those plays into production. That's why I wanted to jump into Banging Denmark.
Image right: Jordyn Fulcher
You were in the room at the beginning of the rehearsal period, what was that like?
Jordyn: It was nice to listen and soak in what everyone does and how their brain works. The whole team is made up of women, and everyone's voice matters. The vibe is gentle but there's a lot of drive, like "we want to do this and we want to do it together". It's very inclusive.
How has being in the program influenced you as a writer so far?
Jordyn: It's given me a direction to focus my energy. As a young artist it can feel like there's a thin veil between you and the industry and I really concerned myself as to how I was going to get through it. But the veil only exists as much as you give it weight, it's just an attitude; now I can have more direction.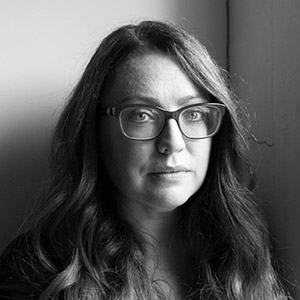 Van Badham (Writer): Rough Drafts is an incredibly valuable program. It provides collaborative personnel to help focus your work and affords you the wonderful pressure of fronting up to a rehearsal process every day and presenting work for development and refinement, but at the same time, you're not under the terrible pressure of a production schedule coupled with performance stress. Writing plays is a lot harder than it looks, and if you're under performance conditions new writing is desperately difficult.
Theatre is not an individual pursuit, it's a collaborative art form. Rough Drafts gets you into the room with people whose opinions matter and whose insights and technical craft can help you open up your play, so it's not just some crazy story you're telling yourself in your head.
Image above: Van Badham
What did Rough Draft offer you as a writer?
Van: During the week of development, they gave me lots of ideas about what I could do to streamline the plot and make sure the characterisations were clear. The actors were part of that process as well, giving feedback about what was playable.
Comedies move fast and you cannot afford to lose the audience for a second, so the mechanics need to be incredibly precise. You need to build prototypes and that's really what Rough Drafts does – it creates a space to develop a prototype where a team can come in, poke it, prod it, peer at it and tear it apart to see what works and what doesn't.
Over my Rough Draft period we realised there needed to be another scene, we also needed to add detail and clarify some major plot points. Sometimes those decisions take a bit of time but you don't know that you need to make them until you're sitting in a room full of other people who are giving you feedback.
Jess told us she directed the Rough Draft with you, how does it feel to take the play from development to mainstage with the same director?
Van: I live in Victoria and I've never seen any of Jess Arthur's work, so I would never have suggested her as a potential director, but after working with her for a week on Rough Draft I thought, "this chick's fantastic!" She really understands what I'm doing. And her insight is really valuable. She's got a wonderful relationship with actors and works well with designers. If you think watching your play is a special and elegant experience then it's a credit to the craft of all the people who have made it with you. Rough Drafts means you can test out collaborative relationships and forge artistic connections.
If you were in a room with the donors who supported the Artist Programs, what would you say to them?
Jessica: Thank you, because you're making people happy and making dreams come true, and you're contributing to a company that's making art that matters.
Tasnim: I always feel such gratitude towards people who support theatre. It's vital that this work makes it to the stage and reaches an audience, and can start conversations exploring things that are hard, things that matter. As a writer, dramaturg and now director and I've discovered that it is possible to do something that I never considered would play such a huge role in my life. The philanthropic support has been really wonderful in ensuring STC can contribute to all levels of artistic practice.
Jessica: I'm incredible lucky to have the support of donors, because they have supported me through forming who I am as an artist moving through this company. I've been lucky enough to meet the donors and every time I chat with any of them I come out wiser because they are so deeply passionate, and because it feels they are on your team. They've supported my artistic practice and brought me to a place where I can support other people … I feel like it's a great cyclical thing that feeds into itself, and it started with them planting this seed and believing in the fact that I can do this. Now I can do that for other people too.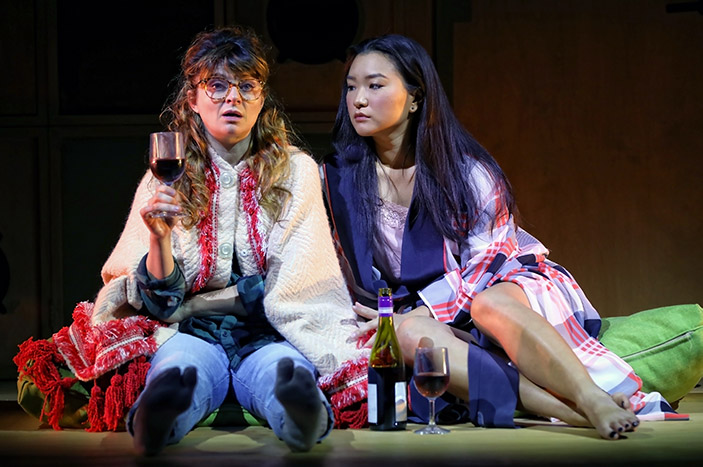 Banging Denmark, 26 Jul — 24 Aug 2019, Studio, Sydney Opera House
Seeing the show? Let us know your thoughts by tagging @sydneytheatreco and #sydneytheatreco