It is no exaggeration to say that Paul Capsis is extraordinary. His chameleonic ways and blockbuster voice have wowed audiences time and time again. Here we've gathered a little sample of his past work with STC. For the real deal, book to see Terence Rattigan's midcentury drama, The Deep Blue Sea.

Paul first joined us in 1995, for the compendium of pieces known as Sydney Stories II. Here we see him playing Edina in Kai Tai Chan's Two Wongs. (Photo: Branco Gaica)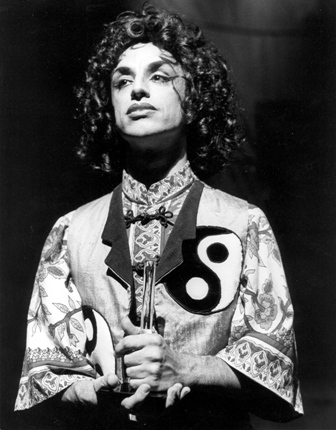 The next year, he played Timur in Nick Enright's
The Way I Was
. (Photo: Tracey Schramm)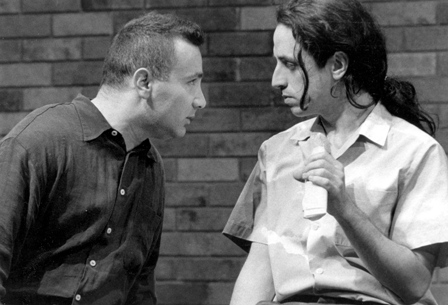 In 2002, Marion Potts directed him in Ben Webster's
Volpone
. Opposite Barry Otto as the title character, Paul played the eunuch Castrone. The set and lighting designers behind
Rosencrantz and Guildenstern are Dead
, Gabriela Tylesova and
Nick Schlieper
, were also onboard for this one. (Photo: Tracey Schramm)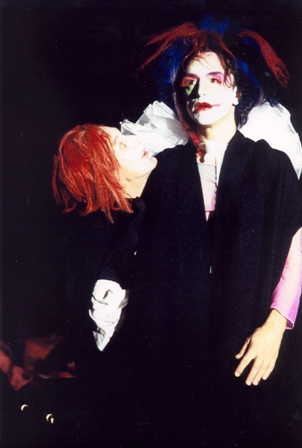 Brendan Cowell wrote the adaptation of Seneca's
Thyestes
in which Paul played a Fury in 2004. (Photo: Heidrun Löhr)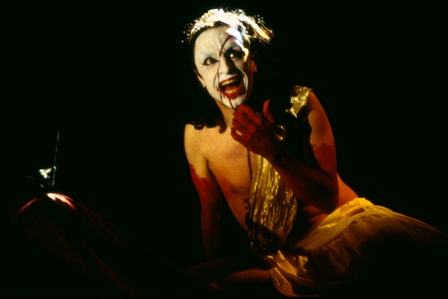 There was plenty of transformation in the epic eight hours of
The Lost Echo
. Here's but one small part of Barrie Kosky's two-part work. (Photo: Heidrun Löhr)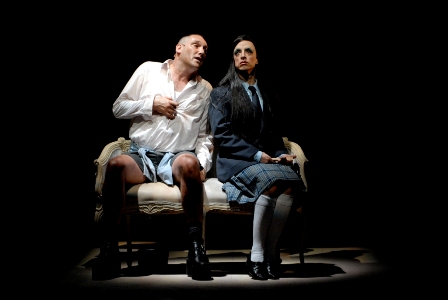 In Tom Wright's adaptation of
Tales from the Vienna Woods
, directed by Jean-Pierre Mignon, Paul played the grandmother, pictured here with Pamela Rabe. (Photo: Tracey Schramm)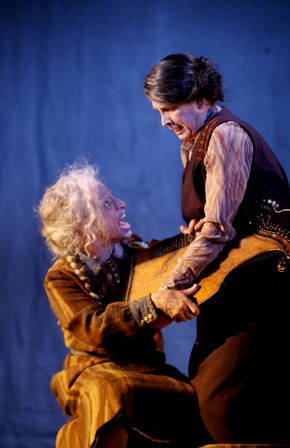 In 2011 he let rip as Jenny in
The Threepenny Opera
, directed by Michael Kantor. (Photo: Lisa Tomasetti)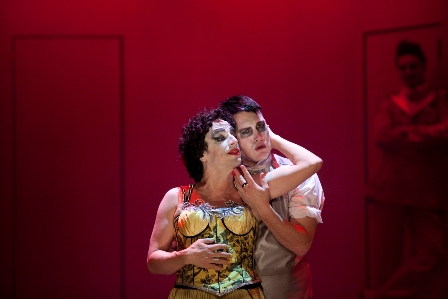 Paul's most recent appearance with STC was in 2014 as the Broadway diva Beverly Dumont in the Sisters Grimm's high camp comedy
Calpurnia Descending
(photo: Brett Boardman)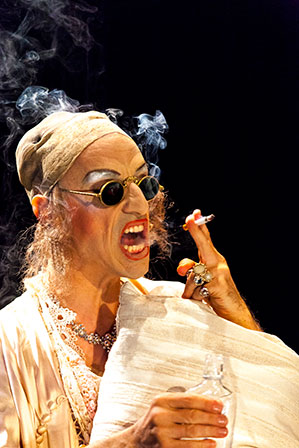 ---

The Deep Blue Sea, 4 Feb – 7 Mar, Roslyn Packer Theatre.