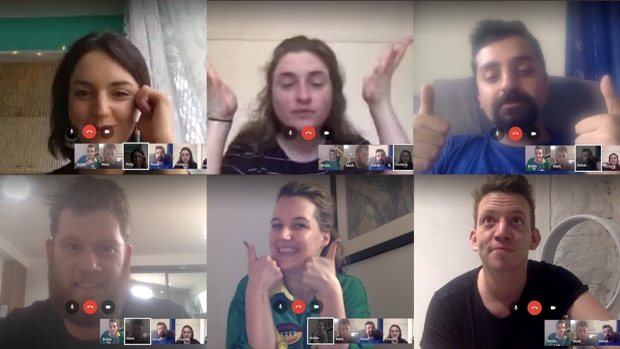 For STC's Literary Manager Polly Rowe, someone at the forefront of developing new work, the age of social distancing heralds a temporary shift in the way we develop plays.
"It's an exciting challenge; how do we replicate our creative development processes remotely? Artists are nimble, theatre artists particularly. We're used to being flexible and shifting the way we work to suit the creative goals of a project or the parameters."
Right now, an exciting team of actors and writers are working together online, developing a new comedy project which will premiere as part of our 2021 season at The Wharf next year.
"We had one Zoom (video chat) session right at the start, and then we moved to Discord (online chat rooms). We did the whole thing in Discord using different channels for different things we were exploring. And then we'd go off and do tasks, and come back together to share work, so it was actually a very dynamic way of working."
While creative developments have seen great changes, there are also many aspects of early play development that have stayed the same. Long lead times mean that many new works booked for development this year can still go ahead.
"We've always got a big slate of new work in development that we continue to progress. We still have writers working on commissions for us. They're delivering drafts, we're still responding to drafts and giving notes."

Behind the scenes, the gears are still turning: we're still planning future shows, our commissioned playwrights are still writing exciting new Australian work and development work on shows continues. We will be back to doing what we do best as soon as we possibly can and we can't wait for you to join us.