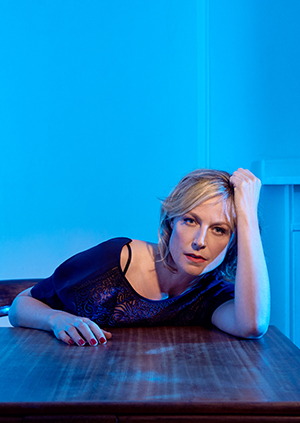 In a dreary flat in North-West London, shortly after the end of The Second World War, Hester Collyer has reached breaking point.
Having left her husband and privileged life behind for a torrid affair with a younger man, Hester's unhappiness and existential longing remain unabated. She makes an attempt on her life and is only saved by a stroke of fate.
There begins a single day in Hester's life, one in which she must reckon with her own demons, face the two men that love her and reconcile her expectations and desires with the realities of life as a woman in the 1950s.
With the help of an unexpected confidante, Hester stares straight into the abyss and tries to find a new way of living.
The Deep Blue Sea, 4 Feb – 7 Mar 2020, Roslyn Packer Theatre
Seeing the show? Let us know your thoughts. Tag @sydneytheatreco and #sydneytheatreco
Image of Marta Dusseldorp in The Deep Blue Sea.