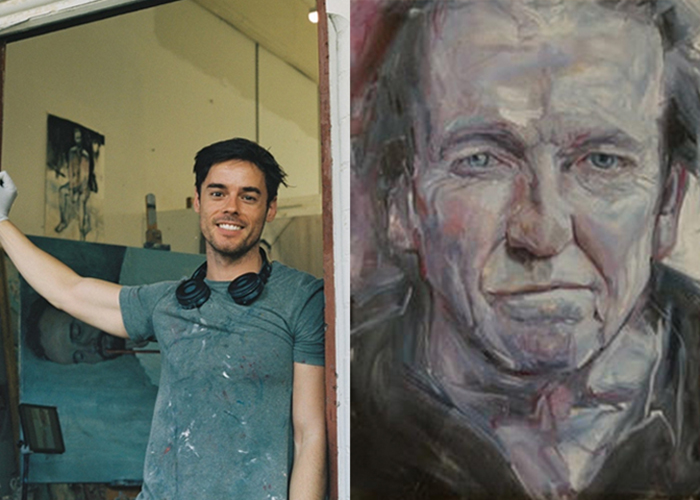 Since Liam began painting two years ago, he has won the prestigious Lester Prize at the Art Gallery of Western Australia for his portrait of fellow actor Jonny Hawkins, shortlisted for the Darling Prize at the National Portrait Gallery for his portrait of actor and his housemate Guy Simon (known to STC audiences from Harp in the South), and most recently became a finalist for the Brisbane Portrait Prize for his portrait of director Wesley Enoch. Liam has also generously donated a portrait of theatre legend and his co-star in The Golden Age, Robert Menzies to STC's online fundraising auction 'Lights Up'. We spoke with Liam about the connection between his two artforms, and why STC is important to him.
It's not too common for someone to be both a professional actor and a painter, how do you these two artforms inform each other for you?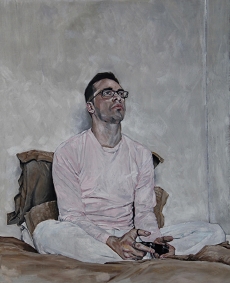 I think the main reason I paint actors and theatre makers is simply because everyone I know works in theatre. It usually comes down to who is around and available to sit. Having now painted a few non theatre folk, I'd say it's a lot easier to paint actors. They are easy to direct into a pose or a thought and quite comfortable to just sit and be watched. We actors do love attention! Others seem to find it hard to relax while someone is studying them.
But the subject's story definitely comes into play. Why am I painting them now? And not last year or next year? Why do I want people to meet this person? What can they teach us? And how can I incorporate this into the image? These questions help me from just painting a general likeness. I think it helps give my practice a sense of urgency and creates stakes in what I'm doing. Also having a clear understanding of what I want to get out of a painting helps me know when the painting is finished.
You've painted an incredible portrait of Robert Menzies that you've generously donated to Sydney Theatre Company's online auction. How did this piece come about?
I met Robert in 2015 during the STC production of Louis Nowra's The Golden Age and we have been friends ever since. Robert was one of the faces I always knew I'd like to paint. But Rob being Melbourne based made it hard. In late 2019 Rob was in town for Così (at STC) and we met up at the Shakespeare Hotel. I took some photos of him and worked on the painting from those. He was coming back up in early 2020 for another show, and I wanted him to come and sit for me for a larger work. But the year had other plans.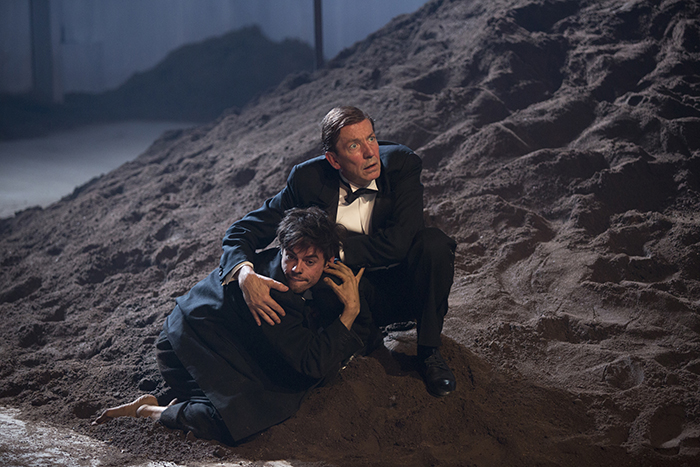 What prompted you to generously donate this portrait for STC to auction in our online fundraiser?
The arts have always seemed to be hanging on by a thread. But nothing like this. I loved being an audience member and an artist in this company. STC have employed so many of my friends over the years and I'd love for them to be in the position to continue doing so.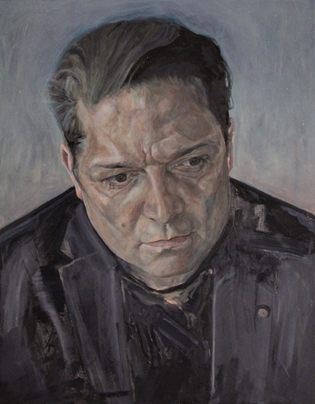 I reflect incredibly fondly on my own experience in shows at STC. I've made lifelong friends in these shows. The Golden Age was the most enjoyable experience I've had in theatre yet. If I think too hard about it, I swear I can still taste the dirt.
Sydney Theatre Company is a place where artists meet, do their thing, and bring the community together. It is a massive part of the creative soul of Sydney and the wider theatre community.
You can see more of Liam's artwork over at his Instagram page @liam_nunan.
His portrait of Wesley Enoch is currently on display at the Brisbane Powerhouse as a finalist for the Brisbane Portrait Prize, and you can vote for it in the people's choice prize here.
To bid on Liam's painting, or any of the incredible 60 prizes on offer, and support STC as we emerge from the longest dark period in our history, visit our 'Lights Up' auction here.
Image: Portrait of Wesley Enoch, finalist for the Brisbane Portrait Prize 2020