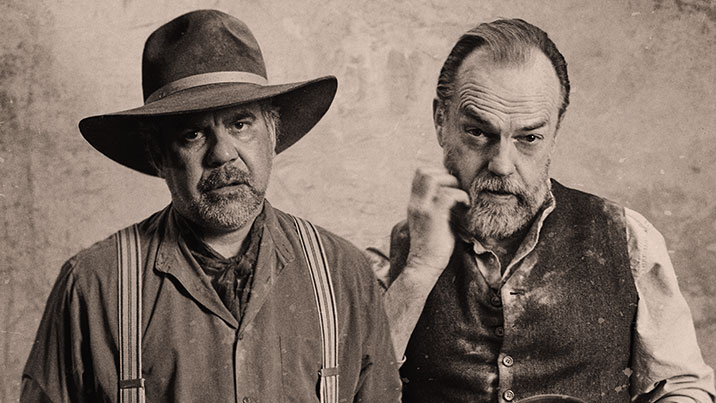 Sydney Theatre Company Presents
WONNANGATTA
By Angus Cerini
| | | |
| --- | --- | --- |
| RIGGALL | DIRECTOR | PRODUCTION MANAGER |
| Wayne Blair | Jessica Arthur | Lauren Makin |
| HARRY | DESIGNER | PRODUCTION COORDINATOR |
| Hugo Weaving | Jacob Nash | Will Pippen |
| UNDERSTUDY | LIGHTING DESIGNER | STAGE MANAGER |
| Tony Cogin | Nick Schlieper | Sarah Smith |
| | COMPOSER & SOUNDDESIGNER | ASSISTANT STAGE MANAGER |
| | Stefan Gregory | Katie Hankin |
| | MOVEMENT DIRECTOR | REHEARSAL ASSISTANT STAGE MANAGER |
| | Tom Hodgson | Todd Eichorn |
| | ASSISTANT DIRECTOR | LIGHTING SUPERVISOR |
| | Deborah Brown | Andrew Tompkins |
| | VOICE & TEXT COACH | LIGHTING OPERATOR |
| | Danielle Roffe | Amy Robertson |
| | | SOUND OPERATOR A |
| | | Luke Davis |
| | | SOUND OPERATOR B |
| | | Kevin White |
| | | STAGING SUPERVISOR |
| | | David Tongs |
| | | WARDROBE SUPERVISOR |
| | | Lauren A Proietti |
1 HOUR, 30 MINUTES (NO INTERVAL)
Wonnangatta was developed and produced with the assistance of the Australian Writers' Guild David Williamson Prize
Wonnangatta was first performed at the Roslyn Packer Theatre in Sydney, on 21 September 2020
PRODUCTION PATRON
GIRGENSOHN FOUNDATION
---
A MESSAGE FROM OUR ARTISTIC DIRECTOR KIP WILLIAMS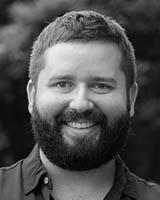 To our wonderful and loyal audience,
Welcome back to the theatre! I cannot tell you how happy it makes me to write those words. It's been a long six months – for all of us – and while the COVID crisis is by no means over, it brings everyone at STC such immense joy to be reunited with you, our audience, who we have missed so much during this time of isolation.
There have been many times in the past six months where I wondered whether or not we would be back at all this year. Indeed, I have spent many a sleepless night worrying about how STC would make it through what has been a truly devastating period for live performance. STC has lost almost $18 million in revenue due to the pandemic, not to mention the impact it has had on our freelance workforce. I have said it before, and I will say it again and again: we could not have made it through this period without your incredible support. To all of you who have donated to the company, be that by returning your tickets or otherwise, thank you so very much. You have kept us going, you have enabled us to keep employing artists during the theatre closures and, most excitingly, we are now able to present this incredible production of Wonnangatta thanks in no small part to your extraordinary generosity.
We could not be more proud to be returning to the stage with the world premiere of a new Australian work, written by one of our best playwrights, performed by two of our most legendary actors, directed by one of our most exciting young directors, and with one of the best creative and production teams assembled to bring it to life. Angus Cerini was one of the first writers I invited to create a work for STC when I became Artistic Director, so I am especially proud to see Wonnangatta being brought to glorious life in this exquisite production.
Throughout the lockdown period, I noticed a great deal of the public discourse surrounding the importance of art to our community was focused on our natural inclination, as a species, toward storytelling. We tell stories in order to understand ourselves and the world around us and this becomes all the more necessary when we're in times of crisis. It feels appropriate then that Wonnangatta is a piece that returns to storytelling in its purest form: direct address, simple staging, compelling orators, and a ripper of a plot.
The mood of Wonnangatta, too, feels right for a socially distanced Roslyn Packer Theatre. The gothic tale, told in some of the most vivid language in contemporary playwriting, fills the space with images, like shadows cast by fire light. The isolation of the bush made all the more real by the empty seats between us.
If the success of Angus' earlier work and the quality of this play are anything to go by, Wonnangatta will go on to have an illustrious production history, long after this strange period in history passes. But right now I'm excited to be sharing a play that has so much to say about the Australian psyche, our complex relationship with our landscape and how we might begin to understand our own responses to the challenging times in which we live.
I hope that this gem of a play reaffirms your love for theatre. It has certainly done so for all of us at the company. We cannot wait to share it with you.
---
PLAYWRIGHT: ANGUS CERINI
The unsolved murders of Jim Barclay and John Bamford in 1918 still raise much speculation. Every plausible theory can as easily be dismissed with a competing one. But what is inarguable is that at the time of the murders the Wonnangatta Station was the most isolated, inaccessible place in Victoria.
Today we perhaps don't appreciate the extraordinary efforts taken to farm such areas. Before chainsaws and four-wheel drives, in an environment such as that surrounding the Wonnangatta Valley, these efforts would have been extreme. And the weather in this uniquely Australian landscape will change in an instant; a bright sunny day can flip to snowstorm rapidly. So to survive all of this only to end up shot?
My father would take us kids bushwalking in the high country. It was from him I learnt the names of trees. When writing this play I quizzed him about the Wonnangatta Valley, his cryptic reply "What you have to remember is, it's a place within a place".
I think this play might be my way of trying to say something similar (just with more words).
---
DIRECTOR: JESSICA ARTHUR
Wonnangatta's brilliance lies in its language, its method of weaving together a uniquely 'Cerini' vernacular. Angus has an uncanny ability to simultaneously evoke vivid landscapes and delve deep into the human psyche. What makes Wonnangatta so thrilling are the many moments when those two elements, the land and the mind, reverberate as one.
As a director, my job most often involves taking the intellectual and emotional content of a play and amplifying it, translating it into movement and space and, in doing so, embodying the words to the audience. Angus' work, however, is so rich and propulsive that my job is to actually strip the production elements back and distil the action to its most necessary components, so as to give the words the best opportunity to come to life. Similarly, my wonderful creative team have approached this piece with a desire to enliven the words and hold the characters with integrity. The production's designer, Jacob Nash, has created a landscape that is as versatile and evocative as Angus' words: the set hints at a horizon, a knife's edge, or even a psychological dislocation – without requiring a clear resolution.
I could not think of a better cast to premiere this play. Hugo and Wayne are both exceptionally adept storytellers and I'm so grateful for their attention to the smallest details, their sensitivity and their humour. The dynamics both men carve through this play and the way in which they bring the themes of mateship, grief and revenge to life has been an absolute pleasure and honour to facilitate.
I've spent a lot of time thinking about how Wonnangatta relates to Angus' earlier triumph The Bleeding Tree. It seems to me that if The Bleeding Tree dramatises the outcome of the brutalising way we socialise men in this country, then Wonnangatta shows us the root of that process.
My understanding of Wonnangatta continues to shift and transform. It's certainly a pleasure to read on the page but there is no doubt that this is a work to be spoken out loud. During rehearsals I've discovered that it's both funnier and more tragic than I first realised – re-moulding ideas of selfhood with its hidden depths. I have no doubt that this rich and mysterious piece of Australian theatre will continue to take on a life of its own.
---
REHEARSAL PHOTO GALLERY
Photos by Prudence Upton
---
CAST & CREATIVES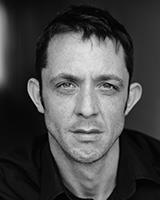 ANGUS CERINI
Playwright
Angus Cerini is a multi-award-winning writer, performer and theatre maker.
Angus' plays have been produced by companies including Sydney Theatre Company, Melbourne Theatre Company, Griffin Theatre Company, Malthouse Theatre, Arena Theatre Company, and widely within the independent sector.
Angus is the winner of the Victorian Premier's Literary Award, the NSW Premier's Literary Award, a Helpmann Award for Best Play, an AWGIE Award for Best Play, a Sydney Theatre Award for Best Play, multiple Green Room Awards including Best Play, the Patrick White Playwrights' Award, the Griffin Play Prize, the David Williamson Prize and RE Ross Trust Awards, and has received numerous award nominations.
His plays include: The Bleeding Tree, Caravan (co-writer), Fuck This Love, The Curling Ribbon, Resplendence, Save for Crying, Drill Down, 19 Trains, Wretch, and Normal.Surburban.Planetary.Meltdown.
His play, The Bleeding Tree, won an AWGIE Award for Best Play, a Helpmann Award for Best Play, multiple Green Room Awards including Best Play, a Sydney Theatre Award for Best Play, the NSW Premier's Literary Award for Drama, as well as the Griffin Award and the David Williamson Prize. The world premiere production of The Bleeding Tree by Griffin Theatre Company won three Helpmann Awards and four Green Room Awards. The production was remounted by Sydney Theatre Company and then toured to Canberra and Melbourne to critical acclaim. The Bleeding Tree is published by Currency Press.
Save for Crying, which Angus wrote and directed at La Mama Theatre, won multiple Green Room Awards including Best New Writing for the Australian Stage. His play, Resplendence was presented at NEON Festival for Melbourne Theatre Company, was nominated for multiple Green Room Awards and won the Victorian Premier's Literary Award for Drama.
Angus creates theatre projects through his company Doubletap and has toured this work throughout Australia and in Ireland, England, Hong Kong and Germany.
---
JESSICA ARTHUR
Director
Jessica is Sydney Theatre Company's Resident Director. For STC, she has directed Banging Denmark, Mosquitoes, Lethal Indifference, Rough Draft #43: Dead Meat, Rough Draft #36: Banging Denmark and Rough Draft #32: The Profit. She has worked as Assistant Director with STC's former Resident Director Imara Savage on Moira Buffini's Dinner, with Artistic Director Kip Williams on Kate Mulvany's The Harp in the South, Part One and Part Two and Lucy Kirkwood's Chimerica, and with Andrew Upton (former STC Artistic Director) on Samuel Beckett's Endgame. In 2017, Jessica was STC's Richard Wherrett Fellow, and in the following year became STC's Directing Associate.
Jessica's other directing credits include The Wolves (Belvoir and The Old Fitz), The House at Boundary Road Liverpool (Old 505), Two Hearts (The Anchor), the Martin Lysicrates Prize 2018 (Griffin), Realism (NIDA), Tongue Tied and Amongst Ruins (The Old Fitz), Intoxication (La Mama Courthouse), Unend (Never Never Theatre Company), How Are You? (Design Canberra Festival), The Sugar Syndrome (The Kings Collective) and Rausch, which led to an internship in Germany at the Schauspiel Frankfurt. Jessica worked as Assistant Director on MTC's Miss Julie.
Jessica holds a Bachelor of Performing Arts (Monash University), including a semester of Theatre and Performance at Leeds University, UK, and a Master of Fine Arts (Directing) at NIDA.
---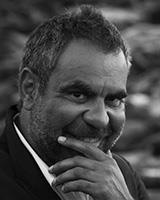 WAYNE BLAIR
Riggall
Sydney Theatre Company: The Long Forgotten Dream, True West, Tot Mom, The Sunshine Club, Inheritance (Melbourne Theatre Company production, presented by STC), The Cherry Pickers. As Writer: Bloodland. As Director: The Removalists, The 7 Stages of Grieving, Romeo & Juliet, Stolen. Other Theatre: As Actor: Belvoir: Jesus Hopped the A Train (also Director), Stuff Happens, Run Rabbit Run, Conversations with the Dead, The Sapphires, The Dreamers, Cloudstreet (international tour). Bell Shakespeare: Othello, Romeo and Juliet. Bangarra Dance Theatre: Skin. QTC: The Sunshine Club, Load-ed Stories/Black-ed Up. Queensland Opera Company: Seeking. As Director: Belvoir: Ruben Guthrie, Namatjira, Dirty Butterfly. Old Fitz: Unspoken. Malthouse Theatre: Walking into the Bigness. As Writer/Director: Kooemba Jdarra: Njunjul The Sun. TV: As Actor: Mystery Road (also Director), Squinters, The Letdown, Black Comedy, Redfern Now (also Director), The Broken Shore, Small Claims, Fireflies, Water Rats, All Saints, Wildside. As Director: Cleverman, Bite Club, Love Child, Offspring, Lockie Leonard, Double Trouble. As Writer: My Place, The Circuit. Film: Top End Wedding, Rams, Emu Runner, The Turning – Family, Wish You Were Here, X, The Last Time I Saw Michael Gregg, Blessed, Mullet. As Director: Top End Wedding, Septembers of Shiraz, The Sapphires. Short Film: As Writer/Director: Black Talk, The Djarn Djarns, Jubulj. Positions: Awarded the 2011 Bob Maza Fellowship by Screen Australia, the 2007 Andrew Myer Fellowship by the Australian Film, Television and Radio School and the 2006 Richard Wherrett Fellowship by Sydney Theatre Company. Awards: 2018 AACTA Award for Best Guest or Supporting Actor in a Television Drama (Mystery Road), 2012 AACTA Award for Best Director (The Sapphires); 2005 Crystal Bear/Berlin International Film Festival for (The Djarn Djarns). Training: QUT.
---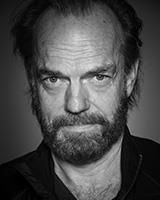 HUGO WEAVING
Harry
Sydney Theatre Company: Cat on a Hot Tin Roof, The Resistible Rise of Arturo Ui, Endgame, Macbeth, Waiting for Godot (and Barbican tour), Les Liaisons Dangereuses, Uncle Vanya (Washington DC and New York tours), Riflemind, Hedda Gabler (BAM tour), The Real Thing, The White Devil, Arcadia, The Secret Rapture, The Madras House, Henry IV Part I, Hamlet, The Cherry Orchard, Gossip from the Forest, The Way of the World, The Perfectionist, As You Desire Me, Macbeth, A Map of the World, You Can't Take It with You. Other Theatre: National Theatre (UK): The Visit. Belvoir: The Alchemist, The Blind Giant is Dancing, The Popular Mechanicals. Burning House: That Eye The Sky. MTC: God of Carnage, Much Ado About Nothing, The Taming of the Shrew. STCSA: Julius Caesar, Private Lives, Ring Round the Moon. Kinselas: Don's Party. Nimrod: Les Liaisons Dangereuses, A Midsummer Night's Dream. Film: includes Hearts and Bones, Loveland, Black 47, Hacksaw Ridge, Jasper Jones, The Dressmaker, Strangerland, The Mule, Healing, The Turning, Mystery Road, Cloud Atlas, The Hobbit, Captain America, Oranges & Sunshine, The Wolfman, Last Ride, The Tender Hook, Happy Feet, V for Vendetta, Little Fish, Peaches, The Lord of the Rings Trilogy, The Old Man Who Read Love Stories, Russian Doll, The Matrix Trilogy, Bedrooms and Hallways, The Interview, Babe, True Love and Chaos, The Adventures of Priscilla, Queen of the Desert, Proof, The Right Hand Man, For Love Alone. TV: includes Patrick Melrose, Seven Types of Ambiguity, After The Deluge, Bordertown, Bangkok Hilton, Bodyline. Awards: includes Sydney Theatre Awards (The Resistible Rise of Arturo Ui, Endgame, Uncle Vanya), Helpmann Awards (The Resistible Rise of Arturo Ui, Endgame), Helen Hayes Award (Uncle Vanya), AACTA/AFI Awards (Seven Types of Ambiguity, Jasper Jones, Hacksaw Ridge, The Dressmaker, Oranges & Sunshine, Little Fish, The Interview, Proof), Film Critics Circle Awards (The Turning, Jasper Jones, Oranges & Sunshine, Proof), International Press Academy Satellite Award (Patrick Melrose).
---
TONY COGIN
Understudy
Sydney Theatre Company: The Torrents, Mary Stuart, The Harp in the South, Part One and Part Two, The Resistible Rise of Arturo Ui, Muriel's Wedding – The Musical (with Global Creatures), Chimerica. Other Theatre: Belvoir: The Drover's Wife. Bell Shakespeare Company: Hamlet. Hayes Theatre: The Detective's Handbook. The Production Company: Promises Promises. Moonshadow: Moonshadow. Creature Control: How to Train Your Dragon. The Australian Shakespeare Company: Wind in the Willows. Skyline Theatricals: Dr Zhivago. Billy Australia: Billy Elliot. Seabiscuit Productions: Titanic. Jacobsen Entertainment/ Jack Utsick: Dirty Dancing. GFO: Man of La Mancha, Calendar Girls. Goodwill Games: Chrome. Legs on the Wall: All of Me. Footbridge Productions: An Ideal Husband. Stables Theatre: Only Heaven Knows, Relative Merits. Marian Street: The Club. Film: Deck Dogz. TV: Dead Lucky, Love Child, Dance Academy, Cops LAC, All Saints, Home and Away, Blue Heelers, Life Support, Snobs, CNNNN, Headstart, Water Rats, GP, Blue Murder. Training: UWS Nepean.
---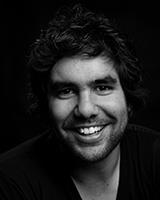 JACOB NASH
Designer
Sydney Theatre Company: The Long Forgotten Dream, Tusk Tusk (with ATYP), Like a Fishbone (with Griffin TC), The Removalists. Other Theatre: Bangarra: Dark Emu, Bennelong, Patyegarang, Lore, Infinity/Waramuk In The Dark Night and Of Earth, Sky. Belvoir: The Lonesome West, Ruben Guthrie, Jesus Hopped the 'A' Train, Random, Yibiyung. Riverside Theatre Parramatta: Rainbow's End. Film: As Production Designer: Spear, Sand. TV: As Production Designer: Cleverman. As Art Department Assistant: The Circuit. As Costume Department Assistant: Australia. Positions: Head Designer at Bangarra Dance 2010 to Present. Other: Designer of the ALWAYS installation at Barangaroo headland for Sydney Festival 2019, Co-director of Bangarra's digital content for the Vivid Festival. Awards: 2018 – Helpmann Award for Best Scenic Design (Bennelong), 2011 – Green Room Award for Best Set Design (Artefact), 2010 - Green Room Award for Best Design (Dance, Of Earth and Sky). Training: NIDA.
---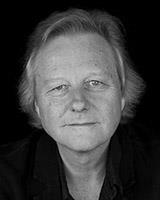 NICK SCHLIEPER
Lighting Designer
Sydney Theatre Company: many productions including The Deep Blue Sea,The Real Thing, Cat on a Hot Tin Roof, Mosquitoes, A Cheery Soul, The Harp in the South, Part One and Part Two, Saint Joan, The Resistible Rise of Arturo Ui, Three Sisters, Chimerica, A Flea in Her Ear, All My Sons, King Lear, The Present, Switzerland, Macbeth, Waiting for Godot, Rosencrantz and Guildenstern Are Dead, The Maids, Gross und Klein, Uncle Vanya, Hedda Gabler, A Streetcar Named Desire, The City, The War of the Roses. As Set and Lighting Designer: Endgame, Face to Face, Baal (with Malthouse Theatre), Death and the Maiden (with MTC). Other Theatre: MTC: Macbeth, Richard III, Hamlet, The Visit, The Tempest and Set and Lighting design for Photograph 51, North By Northwest. Malthouse Theatre: Set and Lighting design for Pompeii L.A. Belvoir: Packer and Sons, Ghosts, Twelfth Night, Death of a Salesman, Measure for Measure and Set and Lighting Design for Once in Royal David's City. Royal Shakespeare Co: The Hostage. State Theatre of Bavaria: Peer Gynt, Macbeth. Schillertheater Berlin: Ein Florentinerhut, Michael Kramer. Schauspielhaus Hamburg: Armut Reichtum, The Ginger Man. Theatr Clwyd Wales: The Government Inspector. National Theatre of Norway: Uncle Vanya, Private Confessions. Musicals: including Love Never Dies (Australia, Tokyo, Hamburg, USA), Priscilla, Queen of the Desert (Australia, West End, Broadway). Opera: many productions for Opera Australia including Tosca, Elixir of Love, Tannhäuser, Trovatore, Falstaff. Salzburg Festival: Lear, Médée. Hamburg State Opera: Billy Budd, A Midsummer Night's Dream. SOSA: Wagner's Ring Cycle. Awards: Five Green Room Awards, Sydney Theatre Awards for Best Lighting (Chimerica, The Serpent's Teeth, The War of the Roses, Baal) and Best Set Design (Baal, Endgame), Helpmann Awards (Bennelong, Bush, The War of the Roses, Love Never Dies, Rosencrantz and Guildenstern Are Dead).
---
STEFAN GREGORY
Composer & Sound Designer
Sydney Theatre Company: Accidental Death of an Anarchist, The Resistible Rise of Arturo Ui, The Present, King Lear, Suddenly Last Summer, Dance Better at Parties, Face to Face, Money Shots, Baal (with Malthouse), The War of the Roses. Other Theatre: Barbican: Avalanche. Salzburg Festival: Medeé. Brooklyn Academy of Music: Medea. The Young Vic: Yerma. Toneelgroep Amsterdam: Medea, Ibsen Huis, Husbands and Wives. Belvoir: Counting and Cracking, Ghosts, The Dog/The Cat, Mother Courage and Her Children, Elektra/Orestes, The Glass Menagerie, The Wild Duck, Medea, Strange Interlude, As You Like It, The Seagull, Measure for Measure. MTC: Mimie & Liraz, The Cherry Orchard. The Hayloft Project: Thyestes, The Suicide. Griffin Theatre: Silent Disco, The Call. Sydney Dance Company: L'Chaim. Australian Ballet: There is Definitely a Prince Involved. Theater Basel: Engel in Amerika, Drei Schwestern. Legs On The Wall/ Sydney Philharmonia Choir: Puncture. L'Odeon: La Trilogie de la Vengeance. Awards: Sydney Theatre Award for Best Score or Sound Design (The Resistible Rise of Arturo Ui, Thyestes), OBIE Award (Yerma), Sidney Myer Creative Fellowship, Helpmann (Counting and Cracking).
---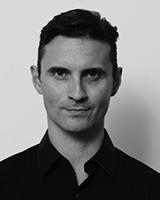 TOM HODGSON
Movement Director
Sydney Theatre Company: Debut. Other Theatre: Productions for DV8 Physical Theatre, Force Majeure, Scapino Ballet Rotterdam, Conny Janssen Danst, Dansity Amsterdam, Lucerne Ballet, Ballet Braunschweig, Kiel Ballet, Sue Healey Company. As Choreographer: Mamma Mia! (Australian National Tour). fortyfivedownstairs: Skin Tight, Far Away. The Old Fitz: Low Level Panic. As Associate Movement Director: Harry Potter and the Cursed Child, Once the Musical. As Associate Choreographer: Matilda the Musical (Australia and Korea), Billy Elliot the Musical (Australia, Broadway, Korea and Japan). Film: The Cost of Living (DV8 Physical Theatre), Lost (Scapino Ballet Rotterdam). Positions: Lecturer in Dance and Movement, Federation University (2011-13).
---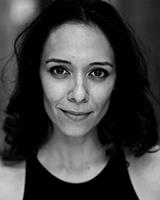 DEBORAH BROWN
Assistant Director
Sydney Theatre Company: The Beauty Queen of Leenane, The Long Forgotten Dream. Other Theatre: Bangarra Dance Theatre: productions include Bennelong, Ochres, Lore, Terrain, Kinship, Fire A Retrospective, Mathinna, Unaipon, Bush. Belvoir: Winyanboga Yuringa. As Choreographer: Spinifex Gum: Spinifex Gum. Bangarra Dance Theatre: I.B.I.S. Film: As Actor: Assembly, Water. As Director: Campbelltown Arts Centre: Hide. Bangarra Dance Theatre: Dive. Awards: 2016 Australian Dance Award, Outstanding Performance by a Company (Lore, I.B.I.S and Sheoak). 2013 Helpmann Award Best Female Dancer in a Dance or Physical Theatre Production: (Terrain). Training: AFTRS.
---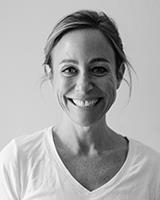 DANIELLE ROFFE
Voice & Text Coach
Sydney Theatre Company: Pygmalion, Tusk Tusk (with ATYP), Like a Fishbone (with Griffin TC). Other Theatre: Belvoir: Miss Julie, Gethsemane, That Face, The Power of Yes, Stories I Want to Tell You, In Person, Lonesome West. Sydney Opera House: South Pacific, The History Boys. Old Fitz: Anatomy of a Suicide. Darlinghurst Theatre: The Pride. Film: The Drover's Wife, Fantasy Island, Lego Ninjago Movie, Alien Covenant, Hacksaw Ridge, Crouching Tiger Hidden Dragon: The Green Legend, 2:22, The Daughter, Stranger Land, Backtrack, Slow West, Adore, Lemon Tree Passage, Wolf Creek 2, Evil Dead, Careless Love, Killer Elite, Uninhabited, Not Suitable for Children, Lagaan, The Search for John Gissing, Best: His Mother's Son, Slaughter, Outcast. TV: Black Comedy, Easybeats, Doctor Doctor, Banished, Underbelly, My Kitchen Rules,The Scouting Book for Boys, Holby City, Eastenders, The Bill. Positions: Teaching positions at NIDA, Actors' Centre, Central School of Speech and Drama, Drama Centre, Mountview Academy of Theatre Arts and Theatre Academy of Live and Recorded Arts. Training: Central School of Speech and Drama.
---
PRODUCTION ACKNOWLEDGEMENTS
Lighting Associate: Chris Twyman
Sound and Composition Associate: Jessica Dunn
---
CORPORATE PARTNERS
Sydney Theatre Company is grateful to our partners who have stood by us in this challenging year. We applaud their generosity and vision.
You can find out more about our corporate partners here.
---
SYDNEY THEATRE COMPANY BOARD OF DIRECTORS
Ian Narev (Chair)
Ann Johnson (Deputy Chair)
Anita Belgiorno-Nettis AM
David Craig
Patrick McIntyre
Heather Mitchell AM
Gretel Packer AM
Mark Scott AO
Annette Shun Wah
Michael Triguboff
Kip Williams