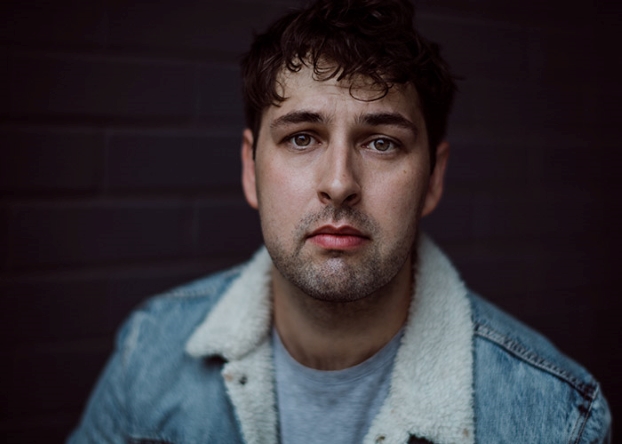 In May this year, STC announced the 2021/22 cohort of its long running Emerging Writers Group. Four exciting, up-and-coming Australian playwrights will meet regularly over the course of two years under the guidance and mentorship of STC Artistic Director Kip Williams, Literary Manager Polly Rowe, Patrick White Playwrights Fellow Angus Cerini and our Resident Directors. They will also attend performances of STC shows, observe rehearsals, read plays together and have a hot desk at STC's offices at Walsh Bay.
Over the next few weeks, we'll introduce you to these amazing new talents and get an insight into them, their craft and what their year has in store.
Dylan Van Den Berg is a Palawa writer from the northeast of Tasmania. For his play Milk (The Street Theatre), Dylan received the 2021 Nick Enright Prize for Playwriting at the NSW Premier's Literary Awards. In 2020, his gothic revenge drama Way Back When won both the Griffin Award and the Rodney Seaborn Playwrights Award, and was developed through Darlinghurst Theatre Company's 'Next in Line' program. Other work includes Whitefella Yella Tree (MTC Cybec Electric), The Camel (Melbourne Fringe) and Blue: A Misery Play (The Street Theatre). Dylan is a current participant in ILBIJERRI Theatre Company's BlackWrights program, and studied drama at the ANU and the State University of New York.
Tell us what attracted you to STC's Emerging Writers Group program and what are you looking forward to in the year ahead?
STC's Emerging Writers Group offers an opportunity for me to develop as a writer. Its structure, which by design allows emerging writers to foster roots of connection within STC, appeals particularly in its recognition that our narrative muscles are strengthened by exposure to different perspectives. I'm looking forward to being challenged by dramaturgical suggestions and questions that prompt me to confront my ideas, reconsider, refine and rework.
How would you describe your writing style in three words?
Playful. Strange. Lyrical.
What's your first memory of theatre?
The first piece of theatre that truly made me sit up and think 'Gee whiz!' was Joanna Murray-Smith's Bombshells, which was hilarious, raw and just so theatrical. A kaleidoscope of female perspectives and an amazing one woman show performed by the matchless Caroline O'Connor. That was a big moment for this country boy.
What inspires your writing?
Yarns with family and friends, snatches of conversation overheard on the train (when we could do things like that!), staring out the window at the weeds in my garden.
Are there any other emerging Australian theatre makers whose work you admire? What about their work excites and resonates with you?
Megan Wilding, Kendall Feaver and Phoebe Grainer. I love the distinctiveness of their voices and the stories they dare to tell.
Tell us about your writing process.
I tend to have my idea, nut it out (vaguely), then procrastinate (for a long time), before putting it together (fairly quickly). Then I tinker at the edges (for a very long time).
What's it been like so far working with the other Emerging Writers and Resident Artists?
It's been lots of fun and so thought provoking. I feel very grateful to be learning from such an interesting and accomplished group! We recently had the opportunity to workshop some short pieces of writing, and I was delighted by the depth of knowledge and generosity in the (Zoom) room.
How have you been passing the time in lockdown? Any recommendations (books, movies, recipes, etc)?
I recently watched Michaela Coel's brilliant I May Destroy You on Binge. I also read Deborah Levy's final memoir (part of a trilogy), Real Estate, the other week and it didn't disappoint. Her usual crisp, yet poetic prose and startling insight.
Learn more about STC's Resident Artists here.
The Emerging Writers Group is made possible by the support of the Copyright Agency Cultural Fund.