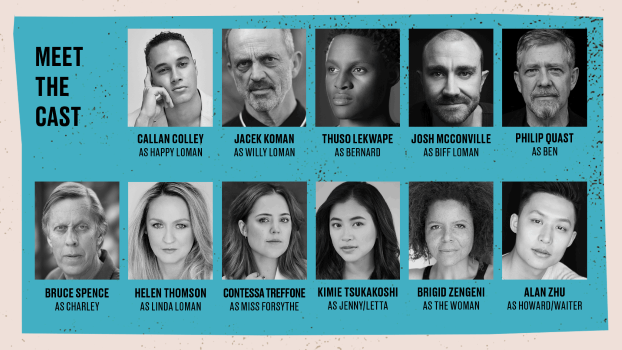 DEATH OF A SALESMAN
Written by Arthur Miller
Directed by Paige Rattray
Introducing the stellar cast of Arthur Miller's Death of a Salesman, bringing one of the most iconic plays of the 20th century to the STC stage with all its timeless and utterly beautiful moments. From a fractured family to the endless search for meaning and a stirring call to live for now, meet the cast bringing this alive on stage.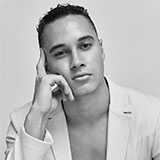 Callan Colley as Happy Loman
Callan is returning to STC after performing as Rode in our 2017 production of Chekhov's Three Sisters. Callan is an accomplished theatre performer, with acting credits including Melbourne Theatre Company's 2019 production of Gloria and in the Griffin Theatre production Orange Thrower. Callan also performs on-screen, recently as Kristian in the upcoming feature film, Dark Noise, and as Matt in season two of the Netflix series, The Let Down. He graduated with a Bachelor of Fine Arts (Acting) from NIDA in 2016.
---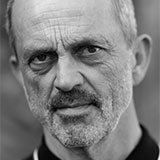 Jacek Koman as Willy Loman
Jacek Koman returns to STC in 2021 after most recently appearing in our 2015 production of Shakespeare's King Lear. His other theatre credits include Endgame, Tartuffe and Fred for STC, Cruel & Tender, Angels In America I & II which earned him an Age Performing Arts and Green Room Award, Gulliver's Travels, The Taming Of The Shrew, Nothing Sacred, The Marriage Of Figaro and Waiting For Godot for MTC, Threepenny Opera, Macbeth, Emma's Nose, The Marriage Of Figaro, As You Like It, Picasso At Lapin Agile, Caucasian Chalk Circle, Lulu, The Blind Giant Is Dancing, Splendids, The Tempest, Hamlet and Blue Murder for Belvoir and Dance Of Death for Malthouse Theatre Company earning him a Green Room Award nomination.
Jacek is well known for playing the narcoleptic Argentinean and his unforgettable rendition of 'Roxanne' in Baz Luhrmann's Moulin Rouge. Other film credits include Jungle, Breath, The Mute, The Hater, The Death and Life of Otto Bloom, Son Of A Gun, God's Blood, Children of Men and Romulus My Father. His television credits include Jack Irish, Mustangs FC, Rake, Reef Break, Tidelands, Wanted, Doctor Doctor, Top of the Lake, The Secret Life of Us and Spirited, for which he received an AACTA Award nomination for Best Supporting Actor in a Television Drama. Jacek is the lead singer of the Melbourne band VulgarGrad, who play "blatnyak", Russian criminal music.
---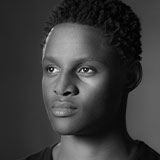 Thuso Lekwape as Bernard
South African-born Thuso graduated from NIDA in 2014, snaring his first acting role immediately after graduation with the Kriv Stenders directed television drama The Principal. He has since appeared in two series of Random and Whacky for Ambience Entertainment, the ABC medical drama Pulse, and hosted the children's television program Imagination Train. Thuso will soon appear in the feature film Here Out West, directed by Leah Purcell. Other film credits include 2:22, Berlin Syndrome, Book Week, and The Bystander Trial. The premiere of theatre production Prize Fighter at Brisbane Festival in 2015 scored him a Helpmann Award nomination for Best Actor in a Supporting Role, reprising the role in the 2016 Belvoir production. Other theatre credits include: Belvoir's A Taste of Honey, Bell Shakespeare's Macbeth, Darlinghurst Theatre's Maggie Stone and The Mystery of Love and Sex, as well as Performing Lines' Anthem.
---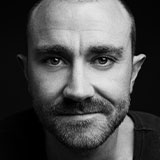 Josh McConville as Biff Loman
A regular on STC's stages, Josh McConville returns after last appearing in the Brisbane season of our co-production with Queensland Theatre earlier this year – Triple X. His acting credits at STC include Cat on a Hot Tin Roof, Cloud Nine, A Midsummer Night's Dream, All My Sons, Hay Fever, Arcadia, After Dinner, Cyrano de Bergerac, Mojo, Noises Off, Romeo and Juliet, Gross und Klein and more. Other theatre credits include Packer & Sons, The Sugar House and A Taste of Honey at Belvoir, while at Bell Shakespeare he has performed in both Hamlet and King Lear. He has also appeared in productions with Melbourne Theatre Company, Black Swan Theatre Company and Griffin Theatre Company. He has won Sydney Theatre Awards for his performances in STC's Noises Off and Griffin Theatre Company's The Boys. His film credits include Lone Wolf, Fantasy Island, M4M, The Merger, The Infinite Man, Down Under, The Turning: Commission and 1% for which he received an AACTA nomination for Best Supporting Actor. His TV credits include Mr Inbetween, Home and Away, Cleverman, The Killing Field, Wild Boys and Underbelly: A Tale of Two Cities. McConville studied at NIDA.
---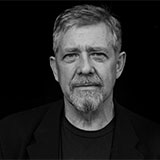 Philip Quast as Ben
Philip returns to the STC stage after playing Pozzo in our 2013 production of Waiting for Godot, which also travelled to London to great acclaim in 2015. Philip is a multi award-winning actor recognised for his work on Australian and London stages - including three Olivier Awards. He is perhaps best known for playing the role of Javert in Les Miserables, and some of his more recent stage work includes Follies in London and Sweeney Todd in New York. Most recent television work has included Fallout for the ABC, Between Two Worlds for the Seven Network and Picnic at Hanging Rock for Showtime. Films include Hacksaw Ridge and Truth. Awards include Green Room, Olivier, Sydney Theatre and Mo Awards.
---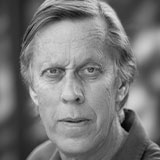 Bruce Spence as Charley
Another recognisable face to STC audiences, Bruce returns after most recently performing in our 2020 production of Rules for Living. His other STC credits include A Cheery Soul, The Harp in the South, Dinner, The Secret River, Cyrano de Bergerac and Endgame - for which he was nominated for the Best Male Actor in a Supporting Role Helpmann Award. His many film credits include The Drover's Wife, The Dry, Mystery Road, Pirates of the Caribbean: Dead Men Tell No Tales, Lord of the Rings, The Matrix Revolutions, Star Wars III and Mad Max II The Road Warrior. His TV credits include The Tourist, Back to the Rafters, Rake and All Saints.
---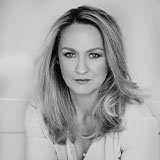 Helen Thomson as Linda Loman
Over almost two decades, Helen has proven to be a comedic and dramatic tour de force at STC. We last saw Helen in early 2020 in Marieke Hardy's laugh-out-loud adaptation of a classic Dario Fo farce, No Pay? No Way!. Helen has appeared in many STC productions including Mary Stuart, The Harp in the South, Hay Fever, Top Girls, King Lear, After Dinner and more. Her other theatre credits include Things I Know To Be True, Hir, Mark Colvin's Kidney and Ivanov at Belvoir and The Winter's Tale at Bell Shakespeare. Her TV credits include Fires, Bad Mothers, Rake, Doctor Doctor, Pulse, A Place to Call Home, Top of the Lake: China Girl and Love Child. Helen, a Helpmann Award winner, will also feature in Baz Luhrmann's soon to be released Elvis biopic, playing lead role Gladys Presley alongside Tom Hanks.
---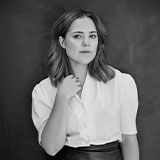 Contessa Treffone as Miss Forsythe
Another regular on the STC boards, Contessa returns after last appearing in the Brisbane season of our co-production with Queensland Theatre earlier this year - Triple X. Her STC credits include The Harp in the South, Deep Blue Sea, Lord of the Flies, Top Girls, Three Sisters, All My Sons and Children of the Sun. Some of her other theatre credits include Ensemble Theatre's Fully Committed and The Kitchen Sink, Darlinghurst Theatre Company's The Mystery of Love and Sex and Redline Production's Anatomy of a Suicide and There Will Be A Climax. Her film credits include Here Out West and June Again and during the 2020 COVID lockdowns she featured in the eight-part web series Liberty Street and joined the season 5 cast of Nine's Doctor Doctor. Contessa graduated with a Bachelor of Fine Arts (Acting) from NIDA in 2012.
---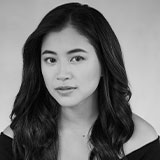 Kimie Tsukakoshi as Jenny/Letta
Kimie has performed on-screen as Kyra in the hit series The Bureau of Magical Things and as Heidi Thomson in award-winning comedy series The Family Law. Other TV credits include: Miss Fishers Modern Mysteries, Secret City, Doctor Doctor, H2O: Just Add Water and the feature films Great White and Rip Tide. Theatre credits include Nearer the Gods (Matilda nomination for Best Supporting Actress), The Dead Devils of Cockle Creek and Hanako: Desire and Other Secret Weapons (Matilda nomination for Best Female Actor) among many others. In 2018, Kimie received the Rising Star Award by Casting Guild of Australia.
---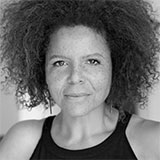 Brigid Zengeni as The Woman
Brigid is an English actor who has worked extensively at world class theatres in critically acclaimed productions - including London's The National Theatre, The Royal Shakespeare Company, The Lincoln Centre New York - and is making her STC debut in Death of a Salesman. She has an acting career spanning over 28 years and most recently can be seen as Kevin's lawyer in Motherland (BBC) and in Season 2 of the critically acclaimed Trying (Apple TV+/BBC Comedy) with Imelda Staunton. She has appeared in many more TV programs including Mother Father Son (BBC), People Just Do Nothing (BBC), Sherlock (BBC) and in season 3 of Fortitude (Sky). Her latest film credits include a role in Warner Bros 2019 movie The Good Liar with Helen Mirren and Ian McKellan, U Want Me 2 Kill Him? and The Hardest Part which won Best Short Film at the Montreal Film Festival. In September 2021, Brigid was also involved in a live 24-hour reading of The Divine Comedy, alongside the likes of Helen Mirren and Dominic West, to mark the 700th Anniversary of Dante Alighieri.
---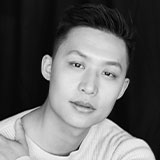 Alan Zhu as Howard/Stanley
Alan is making his mainstage theatre debut in STC's Death of a Salesman. He played the character Nathan in the upcoming Screen NSW short film We've Got Me and also as the lead role in the short film Repression. He looks forward to inspiring emerging young Asian artists in creating more representation for the BIPOC community on stage, TV and film. Alan graduated with a Bachelor of Fine Arts (Acting) from NIDA in 2020.
---
Death of a Salesman, 3 Dec – 22 Dec 2021, Roslyn Packer Theatre