Richard Roxburgh began his Sydney Theatre Company career in his first year as a professional actor, straight out of NIDA. In 1987, the young Rox was 25 years old. He had an Economics degree under his belt from ANU, but it was the theatre that truly called to him. Since then, his many stage and screen roles have made him an iconic figure – from his Hamlet in Neil Armfield's landmark production, to the well-lubricated barrister Cleaver Greene in Rake and his portrayal of former Prime Minister Bob Hawke in Netflix's The Crown. After seven years, Richard will be returning to tread the STC boards this November to play Prospero in Shakespeare's The Tempest, directed by Artistic Director Kip Williams. Here, we look back at his more than three decades of work with STC.
PERICLES
Richard's first role with STC was actually three roles. In William Shakespeare's Pericles, directed by George Ogilvie in Wharf 1 Theatre in 1987, the young Richard was kept busy playing two hired assassins (Thaliart and Leonine), as well as the governor Lysimachus. In the below photo, he's having a theatrically surreptitious word with Alan David Lee. (Photo: Hugh Hamilton)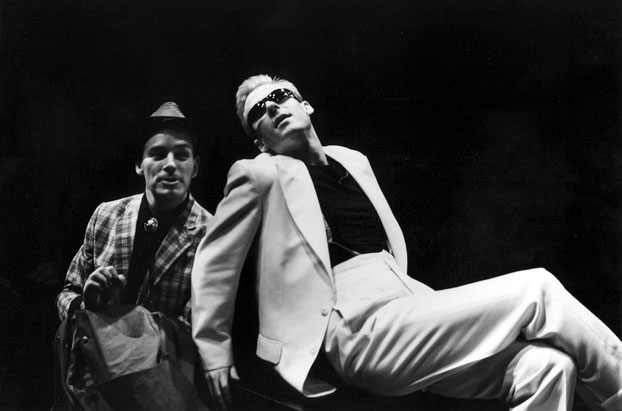 THE COUNTRY WIFE & SERIOUS MONEY
Later in 1987, Richard got his dandy perm on alongside William (Arms and the Man) Zappa and Tyler Coppin in William Wycherley's The Country Wife, directed by Neil Armfield. (Photo: Branco Gaica)
Then, in 1988, Roxburgh was back in no less than four productions. Among them, Serious Money by renowned British playwright Caryl Churchill (Love and Information). (Photo: Stephen Gower)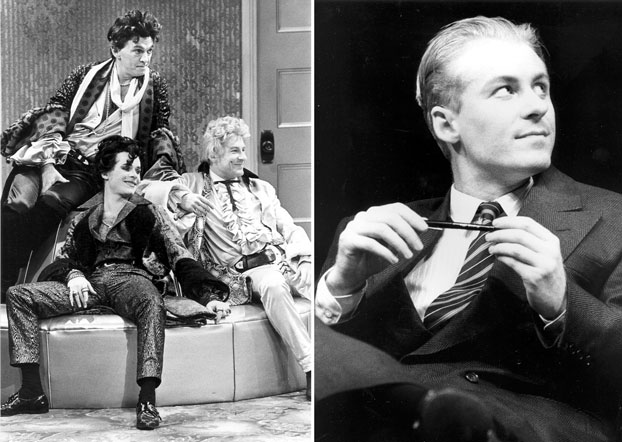 THE MORTAL FALCON
In The Mortal Falcon, Richard suited up next to Paul Goddard in the first of 1988's three-piece tailoring. (Photo: Stuart Campbell)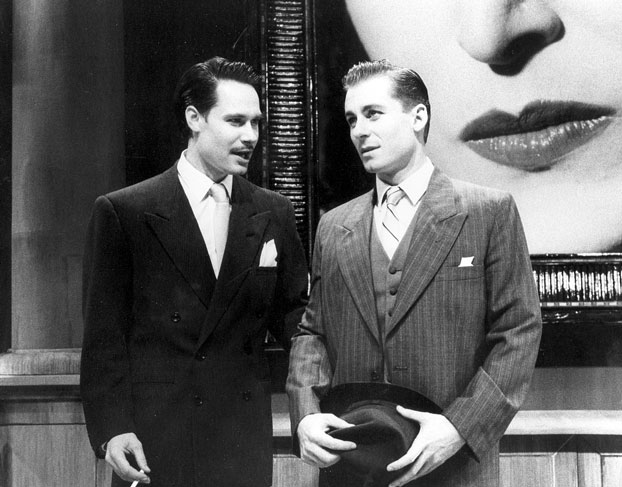 THE GAME OF LOVE AND CHANCE
In Marivaux's The Game of Love and Chance, Susan Lyons and Rox played youngsters on the verge of an arranged marriage who switch places with their servants to try to find out more about their betrothed. As far as arranged marriages go, it all ends happily – a true 18th-century romance. (Photo: Stuart Campbell)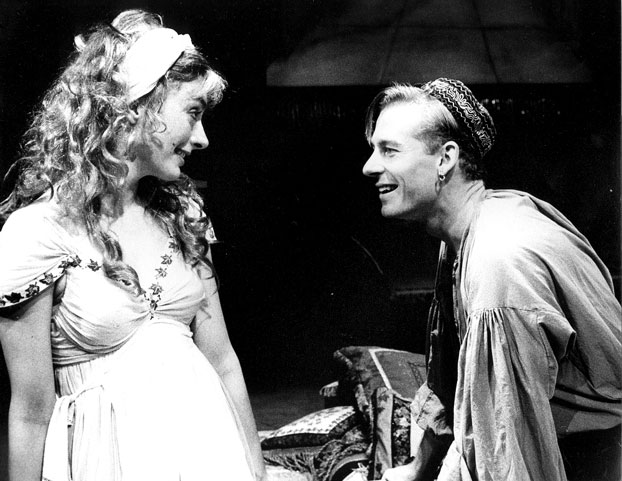 AN IDEAL HUSBAND
Capping off 1988 was Oscar Wilde's An Ideal Husband with Robert Alexander playing Richard's father. (Photo: Stuart Campbell)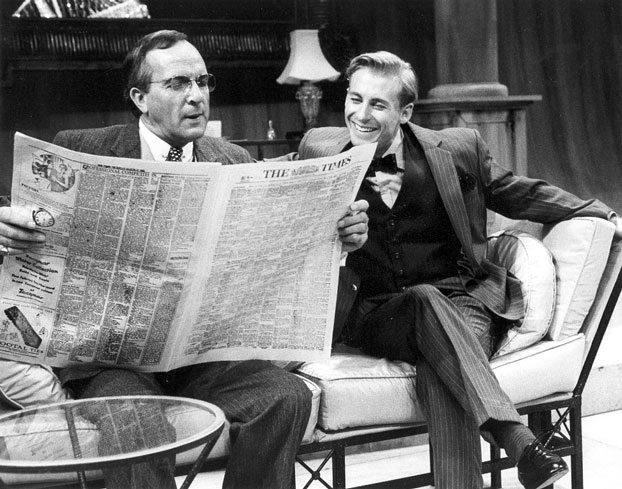 ROMEO AND JULIET
In 1989, Richard proved that he could pull off puffy sleeves as well as he could do sharp tailoring. Here, he takes a break from running around Verona as Mercutio in Romeo and Juliet, directed by Richard Wherrett. (Photo: Branco Gaica)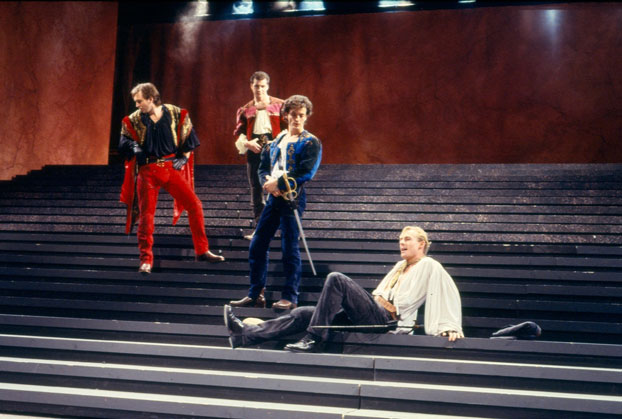 ONCE IN A LIFETIME
The following year, Rox was back to his three-piece-and-bow-tie best for Once in a Lifetime, the 1930s American hit by Moss Hart and George S Kaufman. Flanking Richard in this photo are Miles Buchanan and Helen Buday. (Photo: Branco Gaica)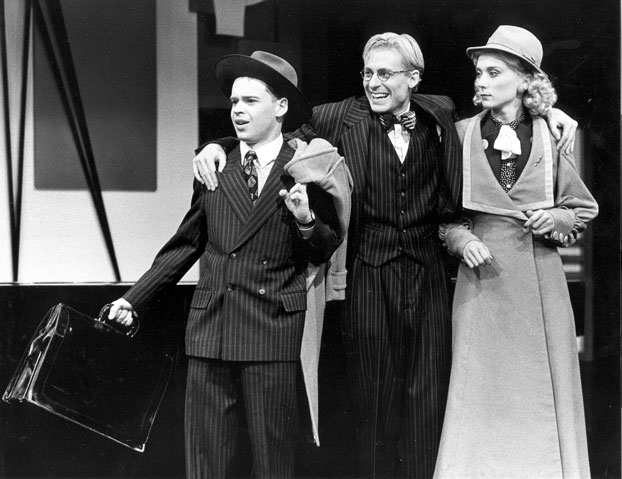 BURN THIS & THE HOMECOMING
In his next two performances for STC, Richard worked opposite the wonderful Heather Mitchell. And worked beneath some less-than-customary hair pieces.
In 1990's Burn This, Richard's glorious mullet appeared in honour of his character Pale, a coke-snorting restaurant manager. (Photo: Branco Gaica)
In 1992, Richard and Heather reunited for Harold Pinter's The Homecoming. The mullet was long gone, making way for a very 50s do. (Photo: Tracey Schramm)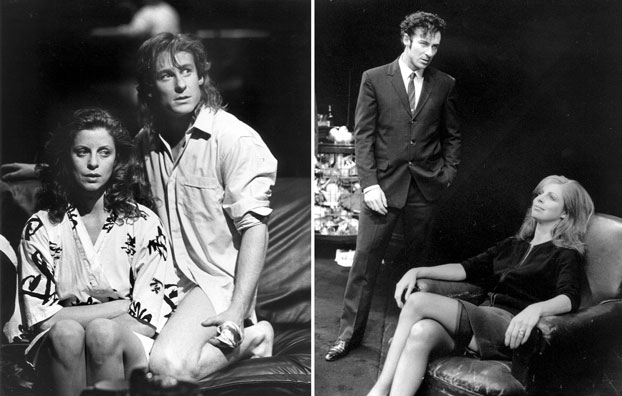 CLOSER
After all the hair-related excitement of the early 90s, there was a five-year hiatus before Richard returned to the STC stage in Patrick Marber's four-hander of love and betrayal, Closer. Here, Richard helps Maya Stange deal with her injuries. (Photo: Tracey Schramm)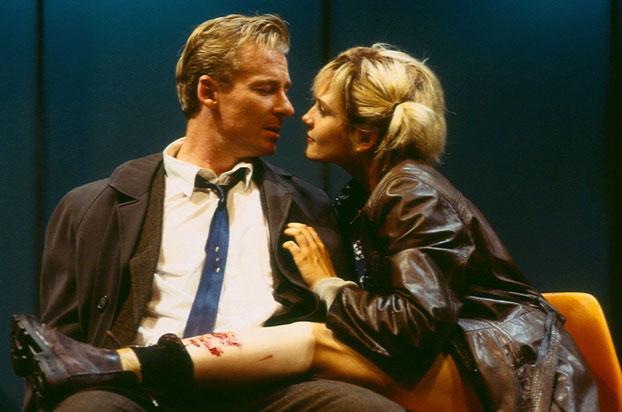 UNCLE VANYA
We had to wait over a decade for Richard's next performance with STC, but it was worth the wait. In 2010, he played the title role in Anton Chekhov's classic Uncle Vanya, alongside old friends like Hugo Weaving and Cate Blanchett. The show went on to tour the USA to great acclaim. (Photo: Lisa Tomasetti)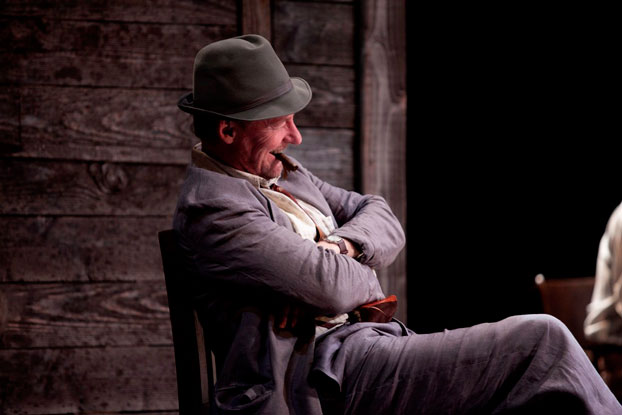 WAITING FOR GODOT
In 2013, Richard and Hugo played the incomparable pair of Vladimir and Estragon in Samuel Beckett's Waiting for Godot, directed by Andrew Upton. Richard went on to win a Helpmann award for his remarkable performance and reprised the role in the 2015 tour to London's Barbican Centre. (Photo: Lisa Tomasetti)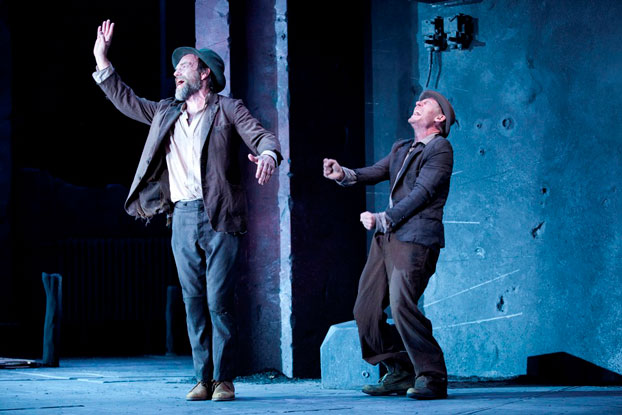 CYRANO DE BERGERAC
In 2014, Richard donned a bulbous prosthetic schnozz to play Edmond Rostand's eponymous poet-warrior hero in Cyrano de Bergerac, directed by Andrew Upton. Many a swashbuckling fight routine ensued. (Photo: Lisa Tomasetti)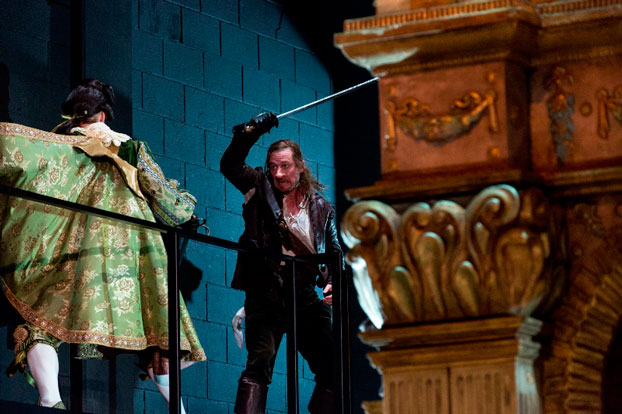 THE PRESENT
In 2015, Richard starred alongside Cate Blanchett as Platonov in former Artistic Director Andrew Upton's The Present - adapted from Anton Chekhov. Following critical success, the production had a season on Broadway in 2017. (Photo: Lisa Tomasetti)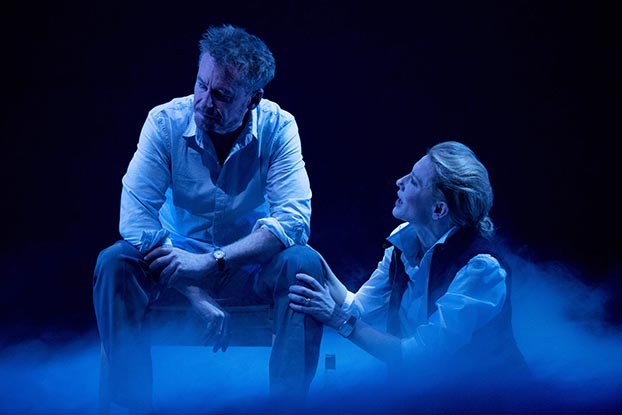 ---
Catch Richard Roxburgh on stage again in The Tempest as part of our 2022 Act 2 Season.