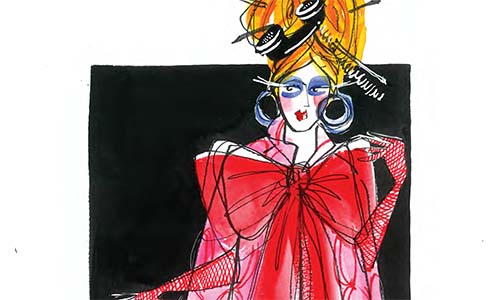 The Sydney season of Triple X has opened to rave reviews and an outpouring of love from the public. A big part of this wonderful response is Dexie: the charismatic, glamorous, and multifaceted drag sensation at the heart of the show. Played brilliantly by Triple X's writer Glace Chase, Dexie calls a spade a spade and, amongst other things, injects some much needed downtown enchantment into protagonist Scotty's straight-laced, Tribeca life.
Inspired by Glace's own career as a performer in the nightclubs and drag bars of New York City, Dexie's fittingly spectacular wardrobe is designed by long-time friend of STC and one of Australia's finest theatre designers: Renée Mulder. Audiences will remember Renée's eye-catching and endlessly creative design sensibilities from STC productions as diverse as Playing Beatie Bow, The Beauty Queen of Leenane, The Torrents, and Black is the New White (to name but a few). In celebration of Triple X's illustrious opening at Wharf 1, Renée was kind enough to share with us her incredible costume sketches which truly are works of art in and of themselves.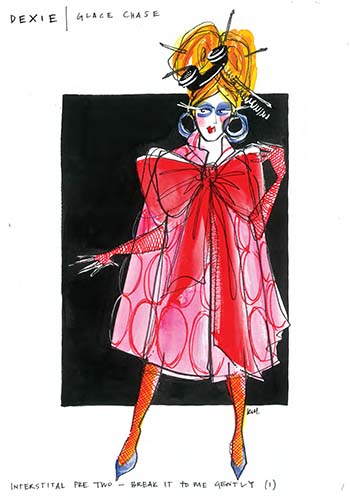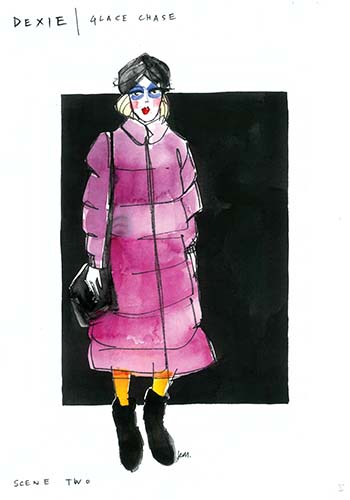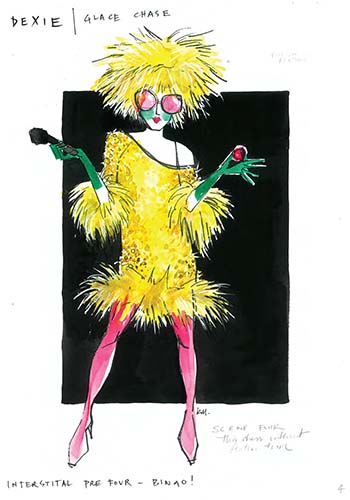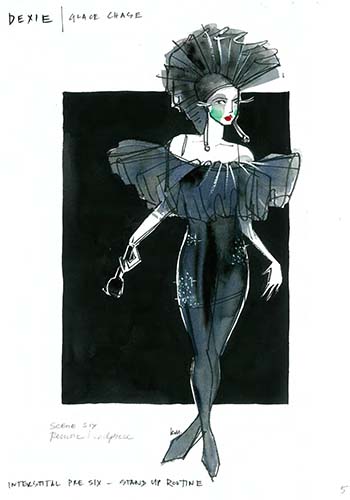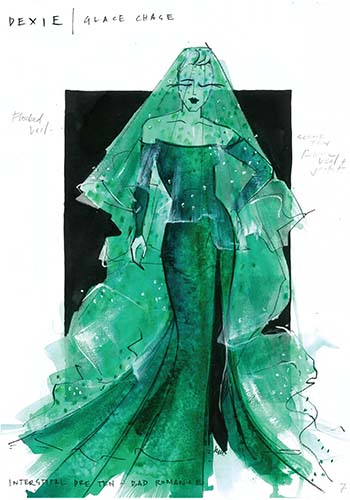 To see these incredible creations come to life and meet the fabulous character who wears them, book your tickets for Triple X below.