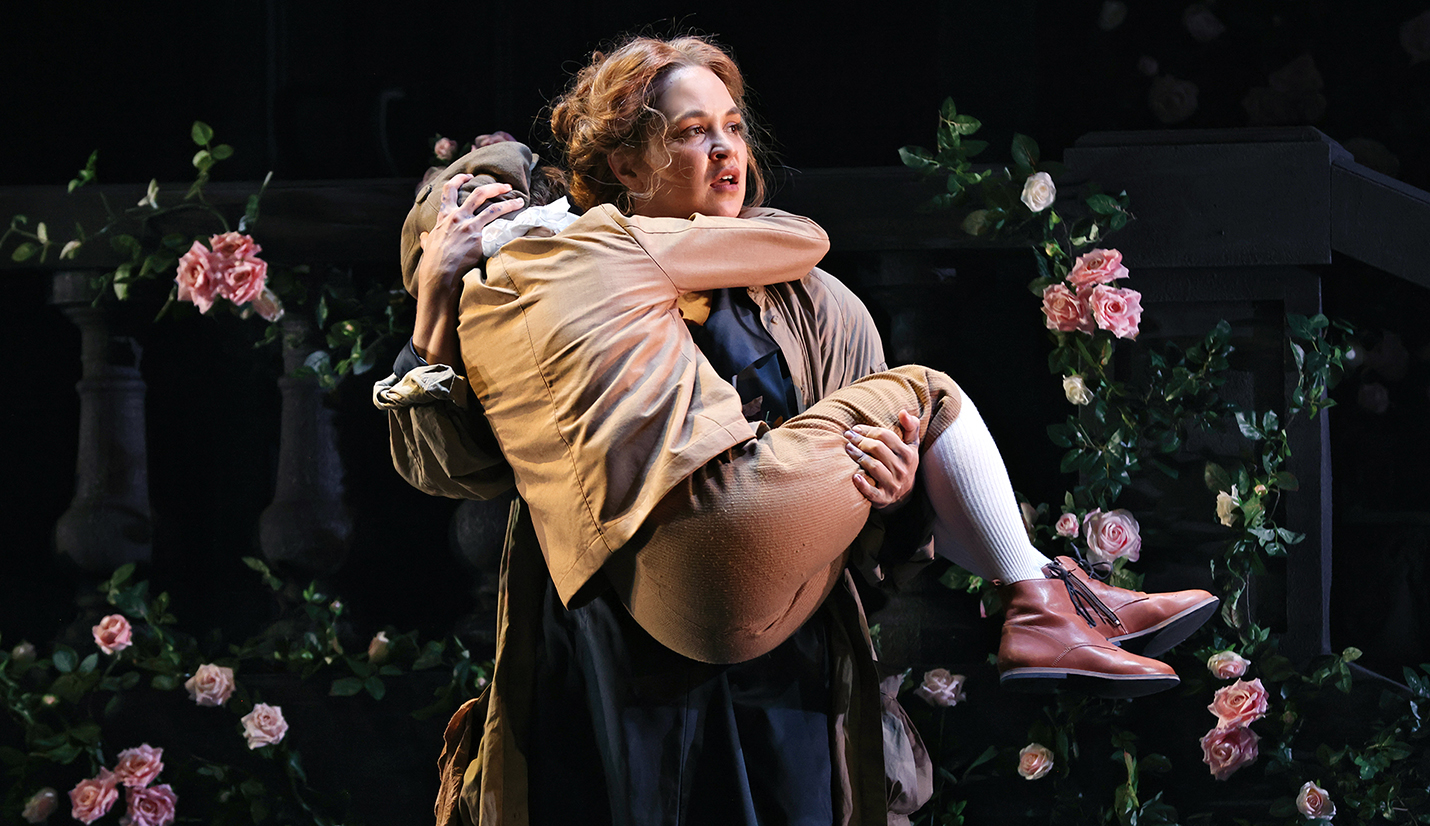 Anne Brontë, the author of The Tenant of Wildfell Hall, was a hugely impactful and controversial novelist in her own time. We spoke to Dr Alexandra Lewis, a Senior Lecturer in English and Creative Writing at the University of Newcastle, and one of the world's leading Brontë experts, to learn more about the life and art of this towering figure of English letters.
Anne Brontë, one of the famous Brontë sisters, was born in 1820 in Yorkshire in the North of England. Can you tell us a little about her family situation and her early life?
Anne was the youngest of six children born to the Reverend Patrick Brontë and his wife Maria, and grew up in the Parsonage at Haworth surrounded by the moors. Loss was part of her early life: her mother died before Anne was two years old, and sisters Maria and Elizabeth also died at a young age, leaving Charlotte, Emily, Anne, and brother Branwell in the care of Patrick and their aunt.
The children read widely and had a life rich in play and imagination. Together with Emily, Anne created the Gondal saga (a fantasy world constructed in roleplay and writing), developing early poems, story fragments, and characters.
At 15, Anne left the family home to attend Roe Head School and then at 19, she went out to work as a governess. This was a difficult life, and, after six years spent working for two different families, she returned to the Brontë Parsonage.
Anne had an abiding love for animals and nature. She took much comfort from her faith and (less usual for the time) her belief that all sinful souls will be mercifully saved – ideas reflected in Helen Graham's approach to relationships and parenting in The Tenant of Wildfell Hall.
What were the circumstances that first led to Anne becoming a novelist? Who is Acton Bell?
The Brontë sisters entertained the idea of setting up a school of their own, but this proved impractical. They turned instead to publishing their writing. A first book of poetry had very limited success at the time, selling only two copies; instead, they resolved to make their way as novelists.
Charlotte, Emily, and Anne had a collaborative process of sharing draft material. We have that famous image of the sisters pacing up and down, reading their work aloud.
Anne's first novel, Agnes Grey, was published as one part of a three-decker alongside Emily's Wuthering Heights. For both this and The Tenant of Wildfell Hall, Anne used her pen name: Acton Bell.
Charlotte was Currer Bell, and Emily was Ellis – so you can see they each kept their initials but chose a pseudonym which might seem masculine or androgynous. They wanted their writing to be judged on its merits rather than their gender.
Only as gossip raged as to their identity – with the suggestion made that they were all the same person – did the authors choose to reveal that, in Charlotte's words to her publisher, "we are three sisters".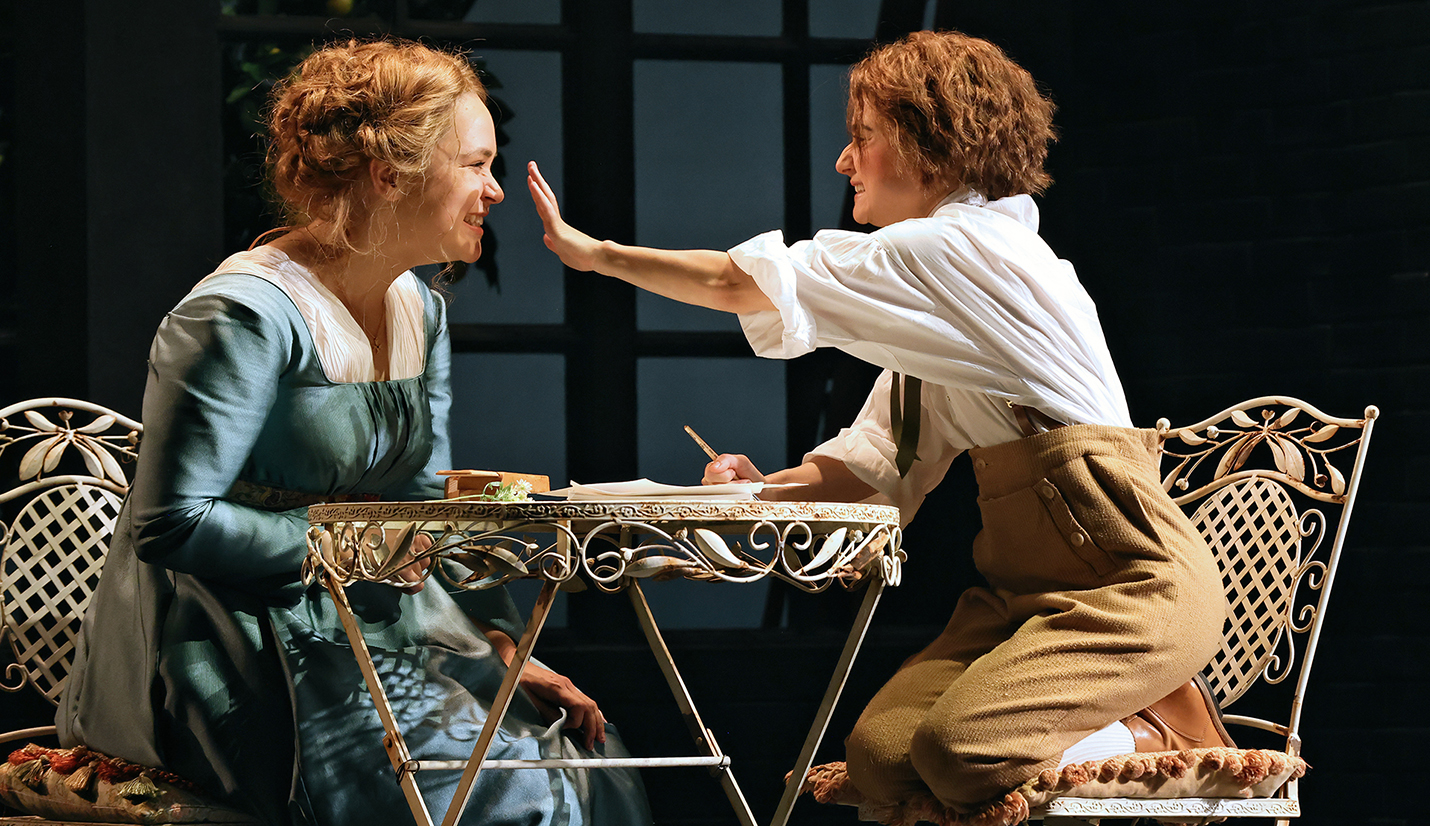 Anne is sometimes singled out as a lesser novelist than her sisters. Where did this idea start and why did it persist?
Anne is sometimes described as being a didactic writer. Her fiction does have an avowedly moral vision – she's dealing in ideas of social justice and of Christian goodness – but this does not mean she is a lesser novelist. The Tenant of Wildfell Hall is gripping and powerful.
Charlotte called the choice of subject in Tenant "an entire mistake", which certainly didn't help Anne's critical fortunes.
Anne's reputation as the 'other Brontë' persisted in the popular and academic imagination for many years.
There have been shifts in the response to Anne's work. I think that, today, we ought not to keep saying that Anne Brontë is overlooked – we run the risk of perpetuating a myth.
How does Anne's writing really compare with that of her sisters, in terms of style and content?
All three are talented and innovative authors, each with distinctive styles and interests as well as some shared features which are not surprising given the collaborative nature of their draft-reading and their shared imaginative worlds from childhood.
The Tenant of Wildfell Hall is complex and richly textured, with brilliant dialogue and thrilling action. It is a natural fit for the stage!
Like her sisters, Anne Brontë is interested in human agency, passion, and forms of freedom and community – but they each come at these complicated experiences from different angles.
There's a clear moral framework provided by this novel, which distinguishes it from the astoundingly original Wuthering Heights. That said, Tenant is also deeply experimental, and we see a kind of response to Emily's work in the use of layers of embedded narration.
Anne's writing is an attempt to understand – not just to castigate – the toxic masculinity she is exposing. Where Charlotte's Jane Eyre might seem to romanticise certain behaviours, Anne's novel wants to examine them in minute detail.
The Tenant of Wildfell Hall was considered highly controversial at the time of its publication (1848). Why do you think the novel touched such a nerve in Victorian England?
The novel takes an unflinching look at alcoholism and debauchery as well as domestic violence and abuse. These were – and are – confronting issues.
Reviews at the time called the novel revolting, brutal, and coarse. Several reviewers warned lady-readers against opening the book! That said, it sold extremely well and went into its second edition after just six weeks.
Anne explains in her preface to the second edition that she wants young readers to know about the "snares" of "vice" and such "vicious characters" as Arthur Huntingdon and his cronies, and so she will not censor scenes of degradation.
The novel doesn't shy away from recording Helen's desires, experiences, and views. In part that is because we're getting her diary – access to her most direct and intimate thoughts, together with reported conversations – framed by Gilbert Markham's letters.
The Tenant of Wildfell Hall explores the impact of verbal and emotional abuse, as well as physical harm. We see how Huntingdon treats his servants and his animals, and there's also the suggestion that further violence might be occurring, as it were, off-stage. There are several unhappy couples in the novel, to put it mildly.
Bear in mind too that Helen's closing of the bedroom door within her marriage, and her brave action in leaving her abusive and adulterous husband, were not endorsed by conventional perspectives on wifely duty or indeed by the law. At the time of publication, married women did not have legal rights over their own bodies, possessions, or children.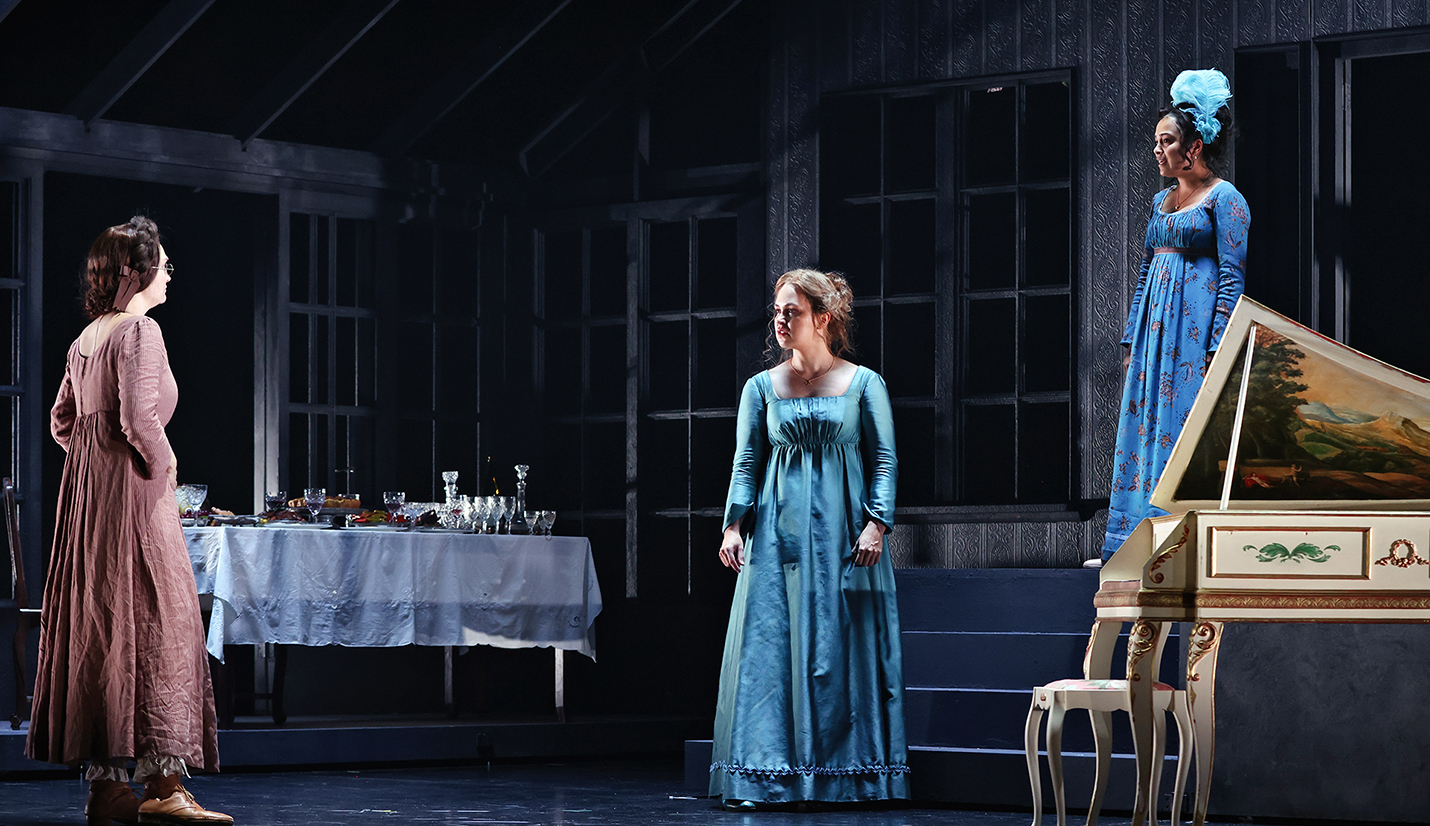 Did Anne have any real life inspiration for the events and characters in Tenant?
Anne was familiar with tales of the life of Lord Byron (the poet and notorious scandaliser of the English upper classes)! Closer to home, Anne's father is known to have encouraged the wife and children of a profligate curate to escape their respectable but wretched position – much as Helen finally flees Huntingdon for the sake of protecting little Arthur.
Charlotte made the suggestion that in Tenant Anne is drawing in part upon the behaviour of brother Branwell. Employed alongside Anne as a tutor at Thorp Green Hall, Branwell was dismissed for his affair with the lady of the house. This led him into a spiral of drugs, debt, and dissolution, much to his sisters' despair.
Some consider Tenant to be the first truly feminist novel. Do you think this is accurate? Where does the novel sit in the canon of feminist novels?
The concept of a literary canon is problematic: who decides what constitutes 'greatness'? Which voices are excluded? Women's writing never fared very well in the traditional 'canon', and we have twentieth century feminism to thank for the increased attention to some luminous works – Anne's novel among them.
The Tenant of Wildfell Hall is absolutely an important feminist work and is concerned very much with that question of voice and of justice.
It's responding I think to Mary Wollstonecraft's A Vindication of the Rights of Woman of 1792, a work of political philosophy (Wollstonecraft was also the mother of Mary Shelley, the author of Frankenstein). Anne's novel is calling for women to have the same educational rights and opportunities as men. The Tenant of Wildfell Hall is a bold manifesto for equality in marriage, in law, and in love. It's also a story which shows that a talented and resilient woman can support herself through her creative art.
Like Wuthering Heights and Jane Eyre, Tenant contains some conventions that are associated with gothic fiction. How does this work in Tenant, specifically, and why do you think Anne and her sisters were interested in the gothic?
Yes – think of the isolated setting, vengeance, hauntings, and generational repetitions at work in Wuthering Heights, or the infamous madwoman in the attic and Jane's, at one point, supernatural connection with Rochester in Jane Eyre.
Anne and her sisters were all influenced by Romantic literature and the tales they read in Blackwood's Edinburgh Magazine, and they play with Gothic and realist conventions.
In Tenant, specifically, the Gothic tropes of terror and imprisonment are there; only, now, instead of the castle and damsel in distress of the eighteenth century Gothic novel, we are party to what happens – even more chillingly – behind closed doors in the domestic space.
There seems to be renewed interest in Anne's writing in literary circles. Why do you think this is? What does Tenant have to offer the contemporary reader that other Victorian novels might not?
People have been catching on to Anne's brilliance! Every Victorian novel has something to offer readers today; but in my view Tenant speaks with a tone and immediacy which holds particular appeal for our contemporary tastes. The novel's central concerns remain active issues in today's society. I think that Helen Graham acknowledging her mistreatment, though she does so in the private domain, is not so very far removed from the #MeToo movement of recent years.
Anne Brontë's novel proudly speaks the "unpalatable truth" in order to strive towards social justice. Long may this continue!
Dr Alexandra Lewis is Senior Lecturer in English and Creative Writing at the University of Newcastle. She was previously Director of the Centre for the Novel at the University of Aberdeen, Scotland, and holds a PhD from Trinity College, Cambridge. Alexandra's recent publications include the Norton Critical Edition of Wuthering Heights and an edited collection on The Brontës and the Idea of the Human: Science, Ethics, and the Victorian Imagination for Cambridge University Press. Current projects include a book on nineteenth century trauma, a scholarly edition of The Tenant of Wildfell Hall, and a short story collection and novel.