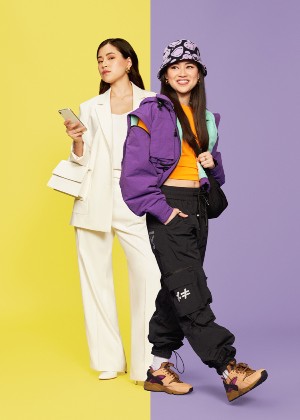 Winnie is a hard-working, fun-loving nail technician who dreams of one day owning her own salon. She's also had enough of her privileged, mostly-white clientele, with their unreasonable requests and their problematic, sometimes downright racist, remarks.
Kate is a tough-as-nails TV executive who's broken the glass ceiling and isn't taking criticism from anyone – including her colleagues and friends who subtly try to inform her that her brand of feminism falls far short of the contemporary conversation.
Let's put it this way: they aren't destined to be best friends.
One evening, just before closing time, Kate barges into Winnie's workplace and demands to have her nails done. The two women are keeping things barely civil until a power outage, flash of light, and an enormous electrical explosion send them pedicure over manicure.
When the dust clears, they discover that something very freaky is going on indeed: they've switched bodies and, no, this is not a dream!
As the two women desperately seek to reverse the mysterious switch, each must navigate the other's life to keep up appearances and stave off suspicion. In doing so, they will have a chance to see the world from someone else's perspective. The question is: will they accept it?
---
Top Coat 25 Jun – 16 Jul 2022, Wharf 1 Theatre