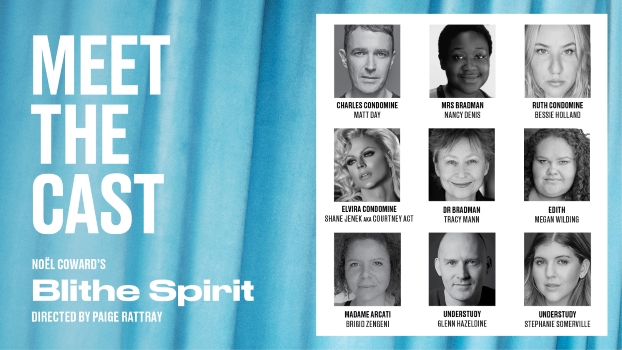 Noël Coward's
Blithe Spirit
Directed by Paige Rattray
From one of theatre's greatest wits comes Noël Coward's Blithe Spirit, a wickedly funny comedy that has been haunting audiences since 1941. Coward's lightning fast dialogue and outrageous scenarios lay the foundation for this playful story, involving séances, spirits and a back-from-the-dead spouse.
Bringing this production to life is STC Associate Director Paige Rattray (Triple X, The Beauty Queen of Leenane). Rattray leads a hilarious all-star cast including STC fresh faces and regulars alike, promising a thoroughly contemporary, ridiculous and undeniably joyful night at the theatre.
Without further ado, introducing the other-worldly cast of Blithe Spirit!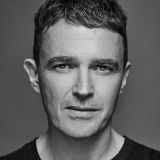 Matt Day – Charles Condomine
Matt is excited to return to the STC stage. His previous performances with STC include The Deep Blue Sea, Six Degrees of Separation, Fred and The Wonderful World of Dissocia. For other theatres, Matt has performed with Griffin Theatre Company in A Strategic Plan, and with Melbourne Theatre Company North by Northwest and Scarlett O'Hara at the Crimson Parrot.
Matt has extensive experience on screen, with his film credits including Reaching Distance, Sweet Country, Touch, and My Year Without Sex, and has appeared on television in The Unusual Suspects, Harrow, The Other Guy, Les Norton and much more.
Matt is a proud member of the Media Entertainment & Arts Alliance.
---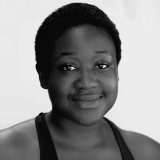 Nancy Denis – Mrs Bradman
Nancy is thrilled to make her STC debut in Blithe Spirit. Other theatre credits include Sami In Paradise, The Baulkham Hills African Ladies Troupe at Belvoir. Whilst an Artist in Residency with Urban Theatre Projects she wrote and starred in a play with songs called Ma'p Boulé. She has also appeared in productions of Home Country with Urban Theatre Projects, We Are Here with The People Of Cabaret and The Rolling Stone with OutHouse Theatre Co.
Her film credits include 2:22, Truth, The Great Gatsby as well as short film credits Fourteen, Sequin In a Blue Room and Girl and Body. Her TV credits include Reckoning, 600 Bottles Of Wine, Cleverman, Kingston Court, and Dance Academy. Nancy will appear in a voice over role in upcoming cartoon series Koala Man. Nancy also has her own multiplatform variety talk show on Youtube called The Nancy Denis Show.
---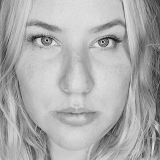 Bessie Holland – Ruth Condomine
Bessie Holland is a proud Worimi and Biripi actor and director.
Bessie is most noted for their stellar line-up of stand-out theatrical performances. They have previously appeared in STC productions of Accidental Death of an Anarchist, and Cosi (with MTC), which earned them a Sydney Theatre Award nomination for Best Female Actor in a Supporting Role in 2019. They have performed for many of Australia's leading theatre companies, including Blaque Showgirls with Malthouse Theatre, Summertime in the Garden of Eden with Griffin Theatre and MTC's The House of Bernarda Alba and The Sovereign Wife. Their most recent role has been behind the scenes, where they were Assistant Director to Sarah Goodes on MTC's Home, I'm Darling.
On camera, Bessie has appeared in Foxtel's long-running series Wentworth as Stella Radic. They have also featured in the ABC's contemporary reimagining of Tolstoy's Anna Karenina, A Beautiful Lie, as well as the satirical breakfast television show, Get Krack!n. They recently appeared in the ABC series Wakefield, directed by Jocelyn Moorhouse, and Fisk, directed by Kitty Flanagan and Tom Peterson.
---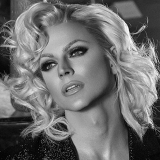 Shane Jenek AKA Courtney Act – Elvira Condomine
Courtney Act is the stage name of Shane Jenek, contemporary artist, drag performer, musician, TV host, reality TV contestant and author who is making their mainstage theatre debut as Elvira in Blithe Spirit.
In 2003, Courtney made it to 13th place on the first season of Australian Idol and then signed to Sony/BMG. In 2014 she was top three on Season 6 of the Emmy Award winning RuPaul's Drag Race before releasing her debut EP, Kaleidoscope, and touring internationally with her original show, The Girl From Oz. In 2018, Courtney was crowned the winner of Celebrity Big Brother UK – educating viewers on queer issues such as gender fluidity and sexuality.
After her successful world tour Under the Covers, Courtney made television history as the host of the UK's first bisexual dating show The Bi Life (E!). That Christmas she hosted her own variety TV special, The Courtney Act Show (Channel 4 UK and 10 Peach). She competed in Eurovision – Australia Decides and then danced her way into the hearts of the nation finishing runner up on Dancing With The Stars. 2020 saw her new live show FLUID debut at Darlinghurst Theatre in the Mardi Gras Festival. In 2021 Courtney hosted her own series of One Plus One (ABC TV) and launched the podcast Brenda, Call Me (NOVA), and Building Queertopia (BBCl Sounds). 2021 concluded with the release of Caught In The Act: A Memoir, which went into reprint on the first day of sales and quickly became a best selling book. Courtney is also appearing in Dancing with the Stars: All Stars (Ch7) this year.
---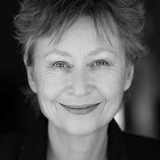 Tracy Mann – Dr Bradman
Tracy has an extensive list of credits across stage and screen. Tracy would be familiar to STC audiences from her performances in Home, I'm Darling, Noises Off, Embers, The Beauty Queen of Leenane, Two Weeks with the Queen, and The Removalists. Her other theatre credits include My Brilliant Career (Belvoir), Relatively Speaking (Ensemble), Seymour Centre's Made to Measure and Inside Out, as well as productions with theatres across Australia including Force Majeure, MTC and Hothouse.
Tracy has recently appeared in Angel of Mine and other films including Top End Wedding, Felony, and Any Questions for Ben. Her television credits include Home & Away, Five Bedrooms, Rake, Here Come the Habibs and Wonderland, and has been on radio productions of Killing Oleander, Embers, and many more.
In 1986, Tracy won the Logie Award for Most Popular Actress for her role as Esse Rogers in Sword of Honour, and in 1980 won the AFI Best Actress Award and Sammy Award Best New Talent as Samantha in Hard Knocks.
---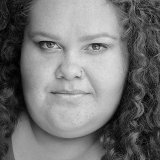 Megan Wilding – Edith
Megan is a proud Gamilaroi person. Megan was recently Assistant Director on STC's Grand Horizons, and has performed as an actor in STC productions Banging Denmark, and Blackie Blackie Brown (with Malthouse Theatre).
Her other theatre credits include directing Exit the King (Old Fitz), and acting in Made to Measure (Seymour Centre), Eurydice (The Old Fitz) and The Rover (Belvoir). Megan wrote, directed and acted in A Little Piece of Ash (KXT). On screen, Megan has acted for TV in The Edge of the Bush, The Other Guy, The Moth Effect, as well as web series Sheilas.
In 2021, Megan won the Griffin Theatre Award, and in 2017 she won the Balnaves Award for Indiginous Writers. Megan trained at Western Australian Academy of Performing Arts.
---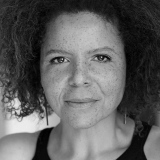 Brigid Zengeni – Madame Arcati
Brigid is an English actor who has worked extensively at world class theatres for critically-acclaimed productions – including London's The National Theatre, The Royal Shakespeare Company, The Lincoln Centre New York – and made her STC debut in 2021 in Death of a Salesman.
She has an acting career spanning over 28 years and most recently can be seen as Kevin's lawyer in Motherland (BBC) and in Season 2 of the critically acclaimed Trying (Apple TV+/BBC Comedy) with Imelda Staunton. She has appeared in many more TV programs including Mother Father Son (BBC), People Just Do Nothing (BBC), Sherlock (BBC) and in Season 3 of Fortitude (Sky). Her latest film credits include a role in Warner Bros 2019 movie The Good Liar with Helen Mirren and Ian McKellan, U Want Me 2 Kill Him? and The Hardest Part which won Best Short Film at the Montreal Film Festival. In September 2021, Brigid was also involved in a live 24-hour reading of The Divine Comedy, alongside the likes of Helen Mirren and Dominic West, to mark the 700th Anniversary of the death of Dante Alighieri.
---
Understudies: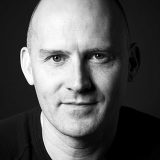 Glenn Hazeldine – Understudy
Glenn has been a regular on STC stages for over two decades, most recently appearing in No Pay? No Way!, Disgraced, Arcadia, as well as co-productions of Cosi and The Father with MTC, and Away and Love and Information with Malthouse Theatre to name a few. His other theatre credits include the national tours of As You Like It (Bell Shakespeare) and The Judas Kiss (Belvoir), as well as numerous performances with Daniel Sparrow Productions, Ensemble, B Sharp, Griffin Theatre Company, Seymour Centre, Marian Street Theatre, Wayne Harrison Productions, Darlinghurst Theatre, and Old Fitz. Behind the scenes, Glenn has worked as Assistant Director on Charitable Intent (Ensemble) and Defending the Caveman (Ross Mollison Productions).
Glenn has appeared in films such as Little Monsters, The Little Death, and Last Train to Freo, and his television credits include Colin From Accounts, Anzac Girls and Redfern Now.
A proud member of the Actors' Equity since 1995, Glenn is the President of the NSW branch, as well as the Deputy Chair of The Actors Benevolent Fund of NSW. Glenn trained at National Institute of Dramatic Art.
---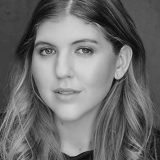 Stephanie Somerville – Understudy
Stephanie's work with STC includes performing as part of the 2020 STC Virtual Monologue series, and as understudy for Julius Caesar. Her other theatre credits include Minus One (The Blue Room Theatre), A Little Piece of Ash (KXT), Slaughterhouse (Belvoir 25A), as well as Bell Shakespeare's educational season of Macbeth. Stephanie trained at WAAPA and during her time won the Richard Burton Award for Best Female Performance of a Shakespearean text. Her film credits include Halim.
Stephanie will return to STC later this year in Angela Betzien's Chalkface.
---
Blithe Spirit, 11 Mar – 23 Apr 2022, Wharf 1 Theatre