White Pearl
Written by Anchuli Felicia King
Directed by Priscilla Jackman
The old adage "there's no such thing as bad publicity" will be put to the test in spectacular fashion in Anchuli Felicia King's fast-paced comedy White Pearl, which will finally play STC's Wharf 1 Theatre from March 11 after being postponed twice due to the pandemic. We're delighted to introduce you to the fabulous cast!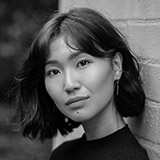 Deborah An as Soo-Jin Park
Deborah An returns as Soo-Jin Park in White Pearl after performing in Riverside's National Theatre of Parramatta 2019 Season and in the Queensland Theatre run in 2021. Her other theatre credits include The Crucible, The Tempest, A Midsummer Night's Dream and Macbeth for Sport for Jove, Shakespeare is Dead & Macbeth: The Rehearsal (The Players) for Bell Shakespeare and Slut: The Play for Belvoir. On television Deborah has appeared on the Seven Network's Home & Away and the third season of Harrow. In film she has appeared in The Legend of the Five and Marvel's recent Shang-Chi and the Legend of the Ten Rings.
---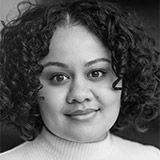 Manali Datar as Priya Singh
White Pearl is Manali's debut with Sydney Theatre Company. Manali is a graduate of Victorian College of the Arts' Music Theatre programme. Shortly after graduating, Manali garnered a highly-coveted role in Michael Cassel Group's blockbuster Harry Potter and The Cursed Child Parts One and Two as Rose Granger-Weasley. Other production credits include Melbourne Theatre Company's Vivid White and Morning Melodies with Arts Centre Melbourne. While at VCA, Manali performed in productions of The Crucible, Into the Woods, A Chorus Line and The 96 – Mongrel Cabaret. Last year Manali released the single Signs with the group Ultrafine, which she also wrote and co-produced.
---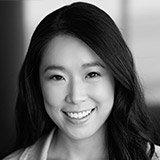 Melissa Gan as Sunny Lee
The role of Sunny Lee will be Melissa's debut with STC. Originally from Singapore, Melissa is no stranger to treading the boards. having performed with theatre companies like Singapore Lyric Opera (Turandot), Dream Academy (Detention Katong) and L'arietta Productions (The Four Note Opera, Gordon Crosse: Purgatory). She also had the pleasure of performing in the iconic Singaporean musical Beauty World as part of the country's 50th anniversary. Other theatrical credits include The Imaginarium of Disco David and If We Dream Too Long with And So Forth, Barney's Greatest Hits (Asia Tour) and Angelina Ballerina's Dance Concert with Smile Live Entertainment. Melissa trained at Lasalle College of the Arts.
---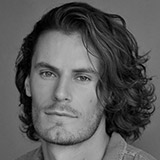 Stephen Madsen as Marcel Benoit
Stephen returns to STC after originating the role of Olympic swimmer Alexander Shkuratov in the world premiere of Muriel's Wedding: The Musical. Stephen reprised his role for the Australian tour and he features on the Original Cast Recording. He appears in the Australian independent feature Marley, Someone and can be seen on the television series Ms Fisher's Modern Murder Mysteries, Dr. Max and Secret Bridesmaids Business. His theatre credits also include J.D. in the Australian Premiere Tour of Heathers: The Musical, Patrick in the Australian premiere season of The View UpStairs, Alan in Torch Song Trilogy, Ruckly in One Flew Over the Cuckoo's Nest and Mark in Rent. He is a three-time Sydney Theatre Award nominee and winner of the TDP/ASCAP Bound for Broadway Scholarship. Stephen is a graduate from Western Australian Academy of Performing Arts.
---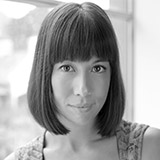 Kaori Maeda-Judge as Ruki Minami
Kaori will be playing the role of Ruki in the return season of White Pearl. With a diploma in screen acting (Australian Film and Television Institute) and a BFA in Music Theatre (Victorian College of the Arts), Kaori has appeared as a series regular on the Australian soap Neighbours, in the role of Jasmine Udagawa. Other screen credits include appearing alongside Nazeem Hussain on his comedy skit show, Orange Is The New Brown and playing Tessa on NBC series La Brea. On stage, Kaori has had the pleasure of singing with accomplished Broadway composer John Bucchino, as a soloist in a concert of his work, and alongside such Australian icons as John Waters, Tim Freedman and Brian Mannix in the cast of PARIS – A Rock Odyssey. In 2019, Kaori was part of the original Australian cast of Lazarus playing the role of Maemi presented by The Production Company.
---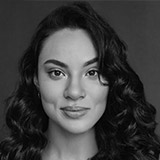 Nicole Milinkovic as Built Suttikul
Nicole played the role of Built Suttikul in the 2021 production of White Pearl and is thrilled to be reprising her role for the 2022 season. Nicole is a 2016 graduate of Screenwise's two-year Diploma of Screen Acting. Nicole has appeared in short films; NOVR Blood And Steel through A Pinch of Life Productions and Screenwise Productions' Slice Of Life.
---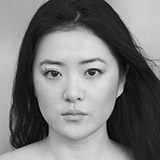 Shirong Wu as Xiao Chen
Shirong is delighted to reprise her role of Xiao in this year's season of White Pearl after appearing in the 2019 production. Other theatre credits include Miss Peony and Cursed! at Belvoir, Things Hidden Since the Foundation of the World for the Javaad Alipoor Theatre Company, and What Every Girl Should Know, I, Cockroach, Flagman, and Athens Reborn for various independent theatre companies. For her role as Cockroach in I, Cockroach she won Monash One Act Play Festival's Best Supporting Actress award. The ensemble for the 2019 season of White Pearl was awarded Best Ensemble at the Sydney Theatre Awards. Her film credits include Pencil to the Jugular, What We're Owed, Mothertongue, You Can't Make This Movie, and A Little Resistance. Her TV credits include Neighbours. Shirong studied at 16th Street Actors Studio.
---
White Pearl, 11 Mar – 23 Apr 2022, Wharf 1 Theatre