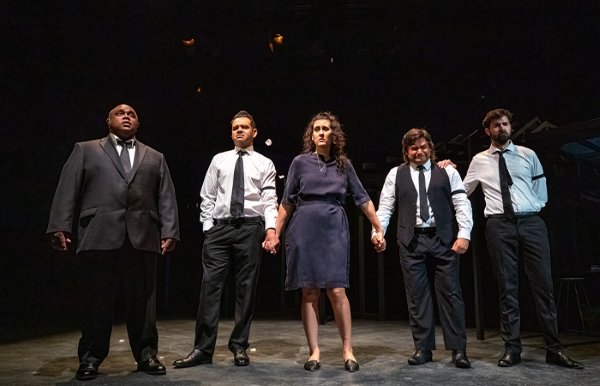 At the centre of Meyne Wyatt's incredible play City of Gold is the Black Family – three siblings and a cousin, coming to terms with the death of their father against the backdrop of twenty-first century Kalgoorlie in regional Western Australia.
CITY OF GOLD
By Meyne Wyatt
Directed by Shari Sebbens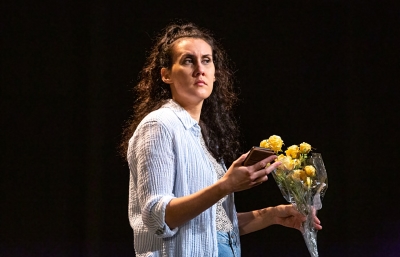 Carina Black played by Simone Detourbet
Carina is a Wongutha-Yamatji woman who is passionate about social justice, and committed to keeping her family together. She spent time looking after Dad before he passed, and leads the family as they plan for his funeral.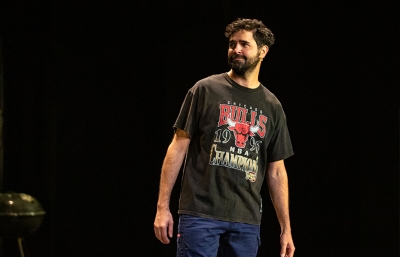 Mateo Black played by Mathew Cooper
Mateo is a Wongutha-Yamatji man – a local lore man and a father. Mateo is struggling to work through the anger he holds in the wake of his father's death and the injustice and prejudice his family has always experienced.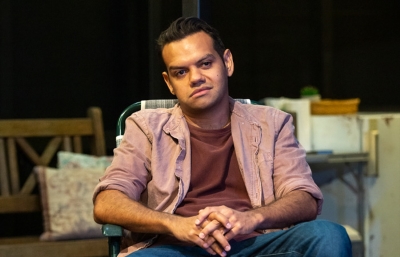 Breythe Black played by Meyne Wyatt
Breythe is a Wongutha-Yamatji man, and the youngest of the Black siblings. He lives and works on the East Coast as an actor. Breythe returns home following Dad's death, and throughout the play grapples with his relationship to family and identity.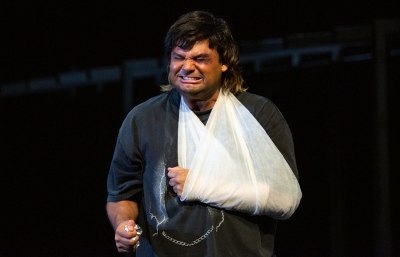 Cliffhanger played by Ian Michael
Clifford (Cliffhanger) is a Wongutha-Yamatji man and cousin to the Black siblings. Cliffhanger has a hearing impairment, and is often subject to bullying and violent prejudice. He's got a famous sense of humour and looked up to the Black siblings' father, as a father figure of his own.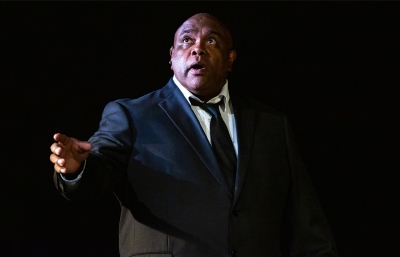 Dad played by Trevor Ryan
Dad is Breythe, Carina and Mateo's father, and Cliffhanger's uncle. At the beginning of the play, Dad passes away after battling a long illness. He was a strong and caring patriarch, and his death leaves the family devastated.
Image credit © Joseph Mayers
---
The "masterful feat of storytelling" (Time Out) City of Gold from writer and performer Meyne Wyatt is on stage now in a new production directed by STC Resident Director, Shari Sebbens. Inspired in part by Wyatt's own experiences, City of Gold is a moving portrayal of one family desperately working to break cycles of discrimination and a gripping piece of First Nations drama.