Caryl Churchill is a luminary of contemporary drama: one of the world's foremost living playwrights and an author of over 30 plays. She has consistently and relentlessly pushed the boundaries of theatre since her first play in 1972.
Dominic Cooke, former Artistic Director of the Royal Court, said of Churchill in a recent interview: "There aren't many theatre artists whose work gets bolder, more unusual and more provocative as they get older. But Caryl Churchill does. She just continues to push forward. She's a rare talent."
After Cloud Nine in 2017, Top Girls will be the eighth time STC has produced one of Churchill's play. Below, we take a look at our past productions with photos and artwork from our archives.
SERIOUS MONEY (1988)
A scathing rhyming satire with its aim squarely on the excesses of the recently deregulated financial industry of London, Serious Money was the first Churchill production presented by STC. Directed by Simon Phillips, the cast included Ronald Arthur Becks, Belinda Davey, Frank Gallacher, John McTernan, Jane Menelaus, Robert Menzies, Richard Roxburgh and Kerry Walker. (Photos: Stephen Gower)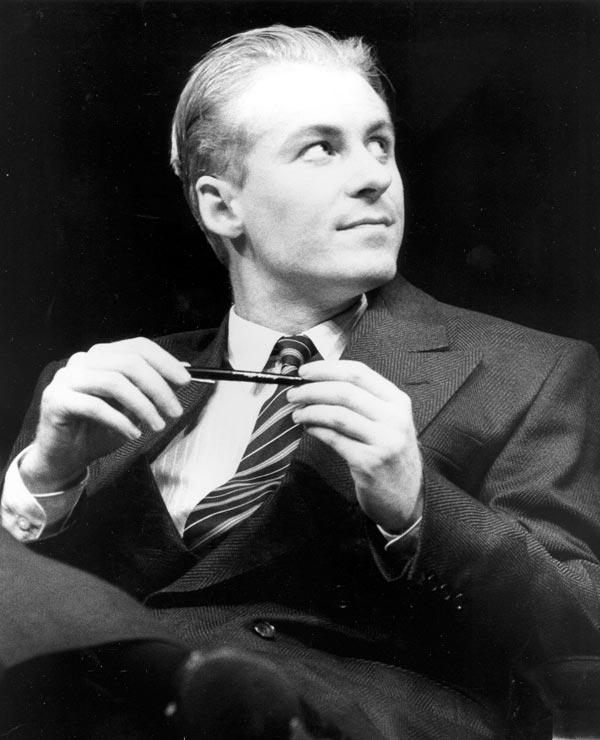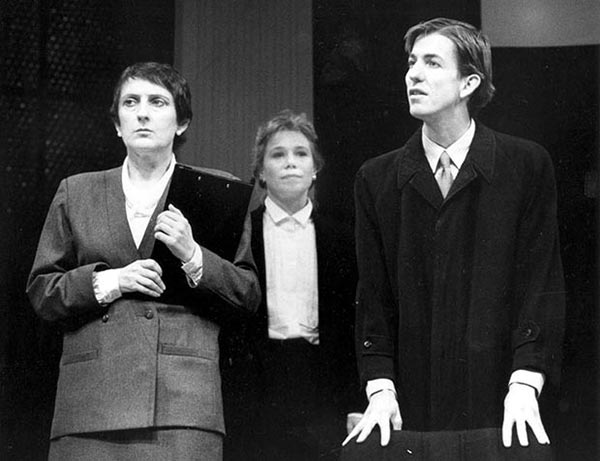 ---
HOT FUDGE & ICECREAM (1990)
Director Jules Wright explored the dark side of cultural stereotypes in Hot Fudge & Icecream, two companion one-act comedies. With piercing wit, Lynette Curran, Michele Fawdon, Paul Goddard, Rosemary Harris, Geoff Morrell and Barry Otto delved into the uneasy relationship between American and English societies. (Photos: Branco Gaica)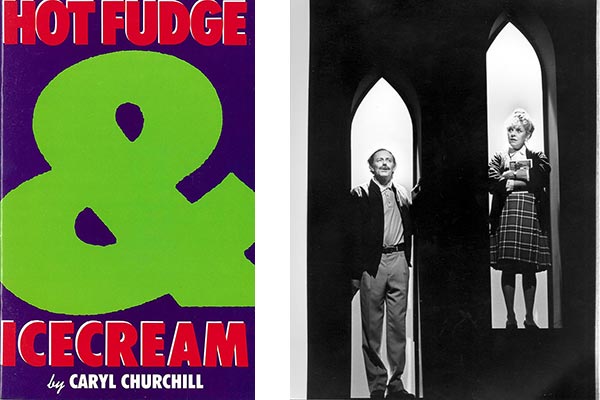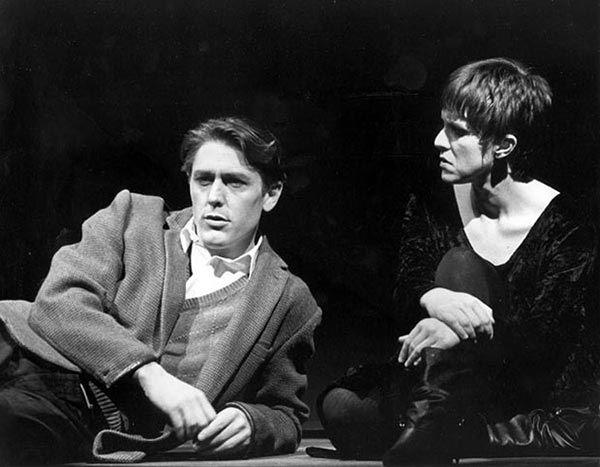 TOP GIRLS (1993)
Our first production of Top Girls was directed by Melissa Bruce with a stellar all-female Australian cast including Kris Bidenko, Linda Cropper, Deborah Kennedy, Elizabeth Maywald, Kirsty McGregor, Rachel Szalay, Kerry Walker and Cate Blanchett, who was fresh out of NIDA and in her first appearance at STC. (Photos: Robert McFarlane)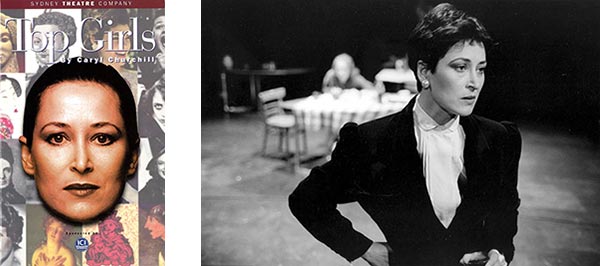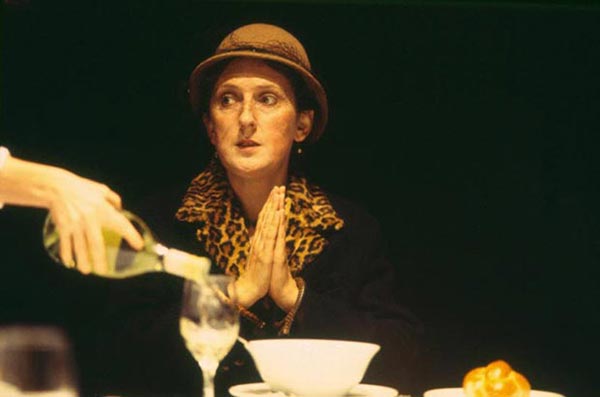 FAR AWAY (2004)
Benedict Andrews directed Far Away, featuring Brendan Cowell, Sacha Horler, Gillian Jones, Sophia Irvine and Madeleine Alexander Stedman. The play warns of the dangerous path of deliberate ignorance, and of a society decaying from atrocities committed in the name of the greater good. (Photos: Tania Kelley)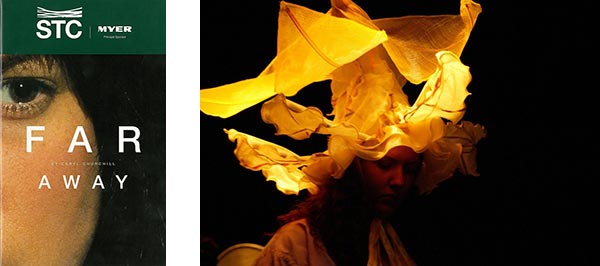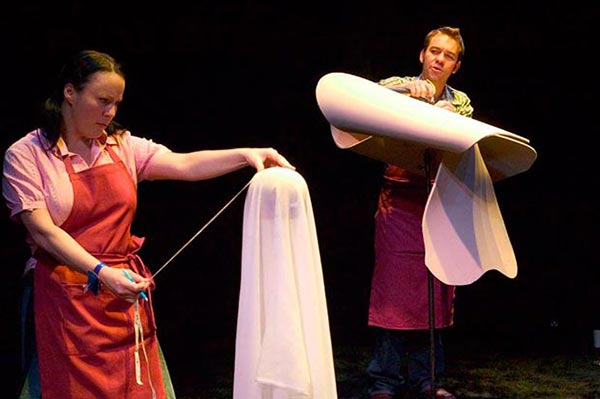 ---
LOVE AND INFORMATION (2015)
Kip Williams directed this extraordinarily complex and moving production. The text of Love and Information consists of many short scenes of unattributed dialogue grouped in several different sections, each of which can be ordered differently and played in an almost infinite number of ways. For Kip and the team, the play's flexibility was at once daunting and freeing. David Fleischer's set used movable blocks to quickly create different landscapes for each scene and the actors performed dozens of different characters. (Photos: Pia Johnson)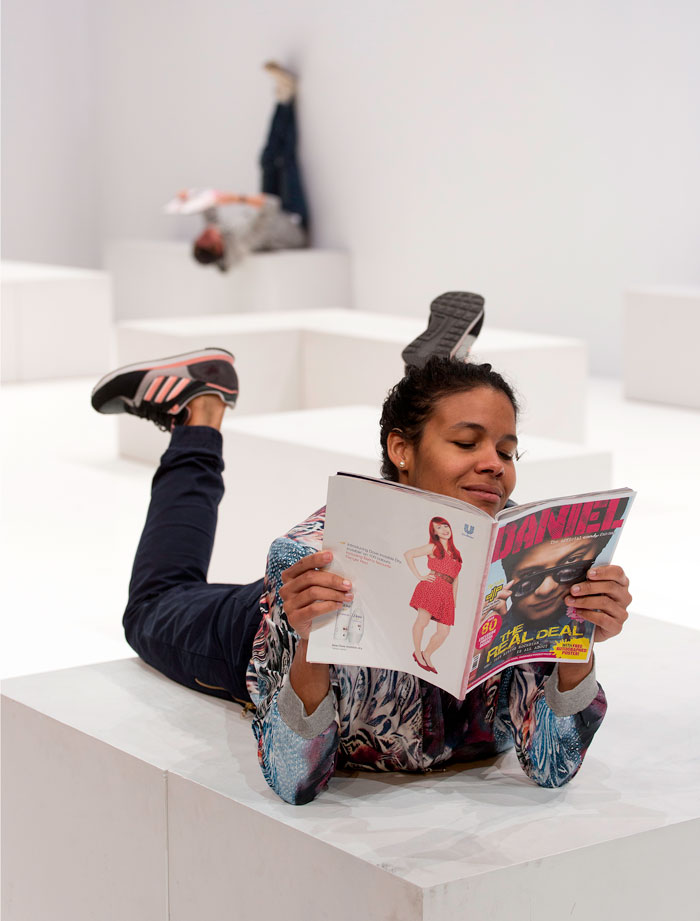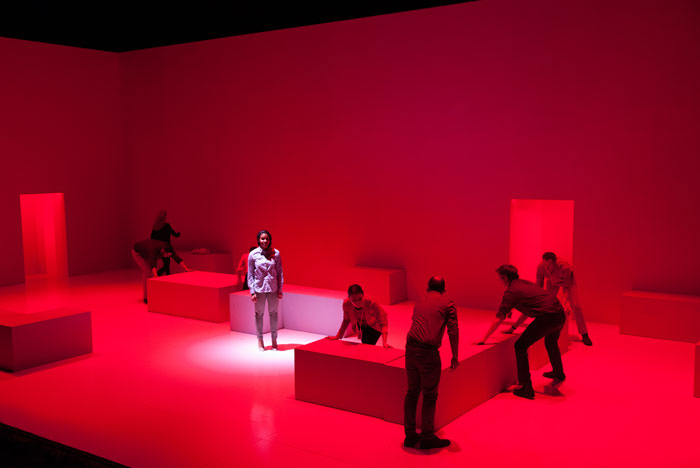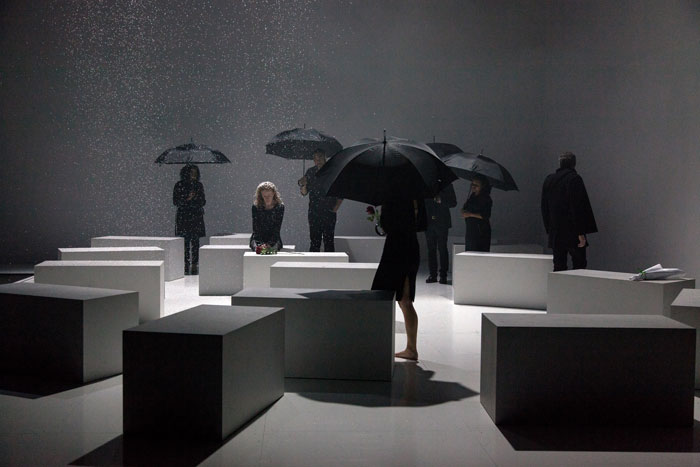 CLOUD NINE (2017)
Kip Williams followed up Love and Information with one of Churchill's earlier classics, Cloud Nine. The play famously features two distinctly different halves, beginning in Victorian-era Africa and ending in London a century later, though the characters have aged only 25 years. Gender-swapped casting, actors switching roles and the jump in time helps tell several stories about sexual discovery, identity and gender. Elizabeth Gadsby's set used a dirt floor in the first half that sprouted grass during interval. (Photos: Daniel Boud)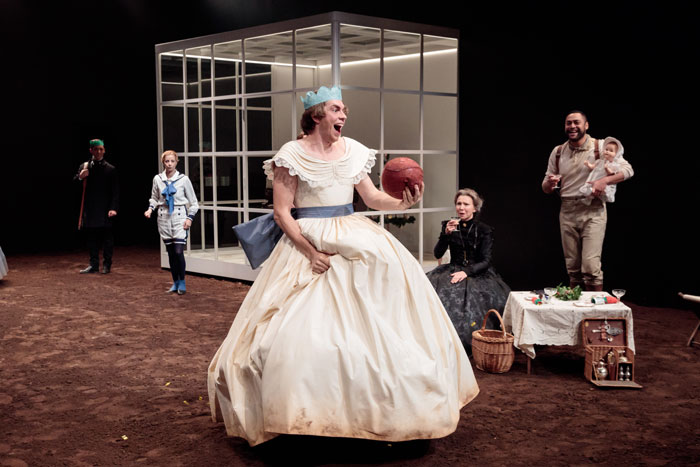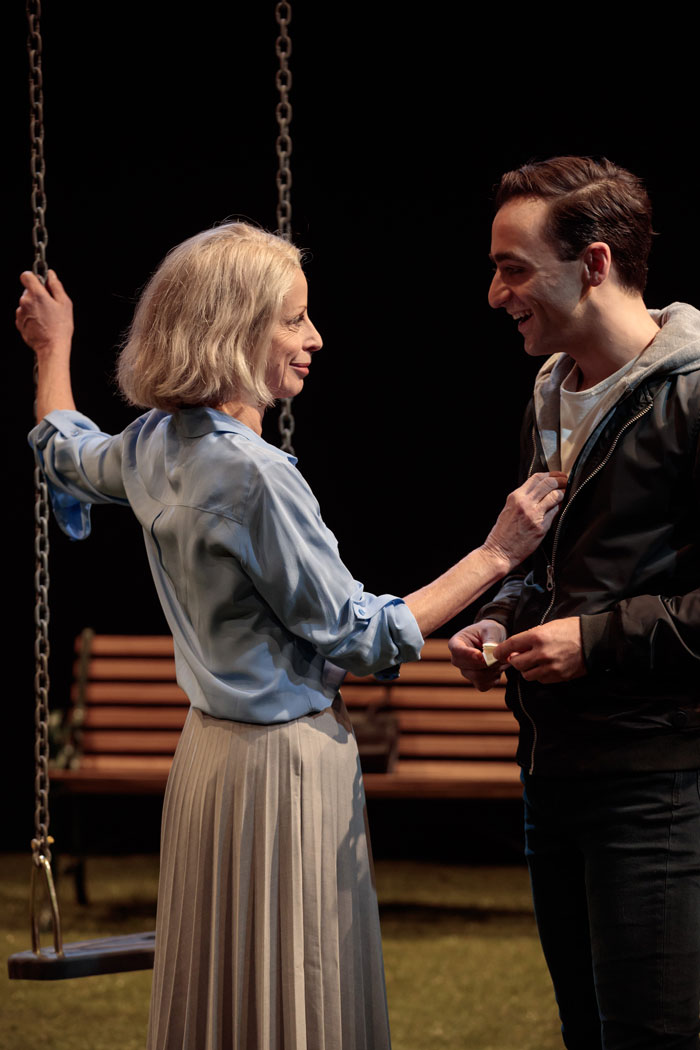 ---
TOP GIRLS (2018)
Modern classic Top Girls was staged by STC for a second time in 2018, this time directed by Imara Savage. Widely considered Churchill's masterpiece, this production starred Paula Arundell, Kate Box, Michelle Lim Davidson, Claire Lovering, Heather Mitchell, Helen Thomson and Contessa Treffone. (Photos: Brett Boardman)