A Midsummer Night's Dream is one of William Shakespeare's best-loved plays. Here at STC, Kip Williams' upcoming production is the company's fourth. So, in honour of our Dreams past, we open up the archives and take a look back…
1989
For STC's first production of A Midsummer Night's Dream, Artistic Director Richard Wherrett pulled out all the stops. Seventeen actors peopled the stage, with the fairy forest transformed into a 1980s-style dance club called 'The Wood'. The troupe of 'mechanicals' (the amateur actors in the play, led by Bottom) who perform Pyramus and Thisbe became a rather gritty group of kids.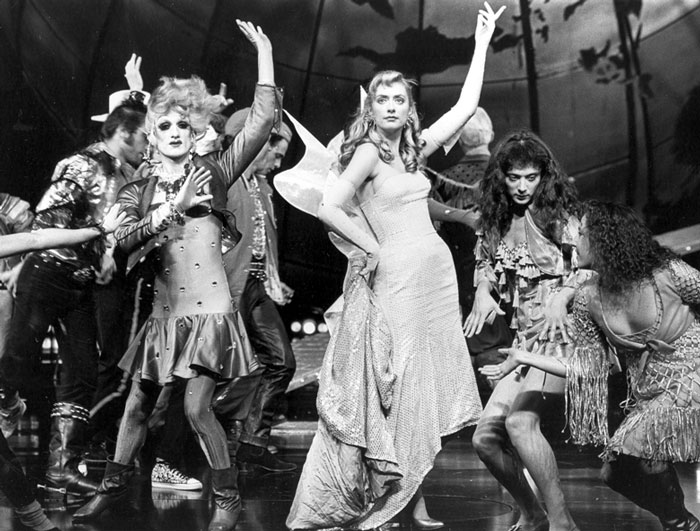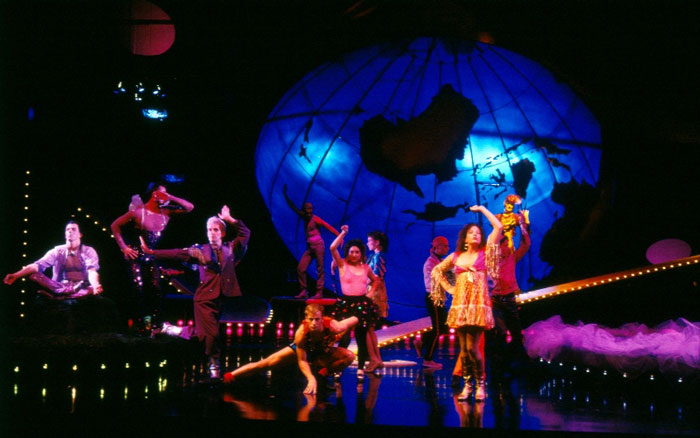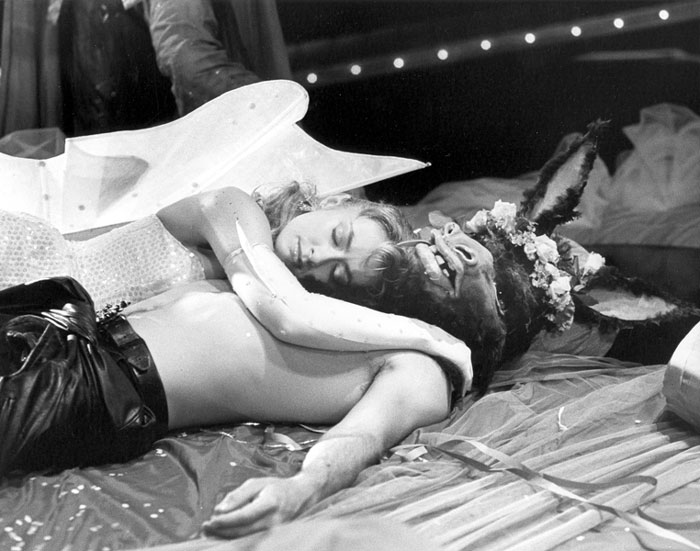 The soundtrack for this production featured original music by Chris Harriott, excerpts of Philip Glass and four songs from Malcolm McLaren's album Waltz Darling. The video clip below is a pretty good primer. It was definitely 1989.
---
1997
Eight years later, the Dream was back. Presented as part of the Festival of the Dreaming in association with the Olympic Arts Festivals, our 1997 production was directed by Noel Tovey with a cast of Indigenous actors, including Deborah Mailman and Justine Saunders. Noel discussed the production and how he infused Shakespeare's text with references from Aboriginal Dreaming in an interview with Margaret Throsby on ABC Classic FM.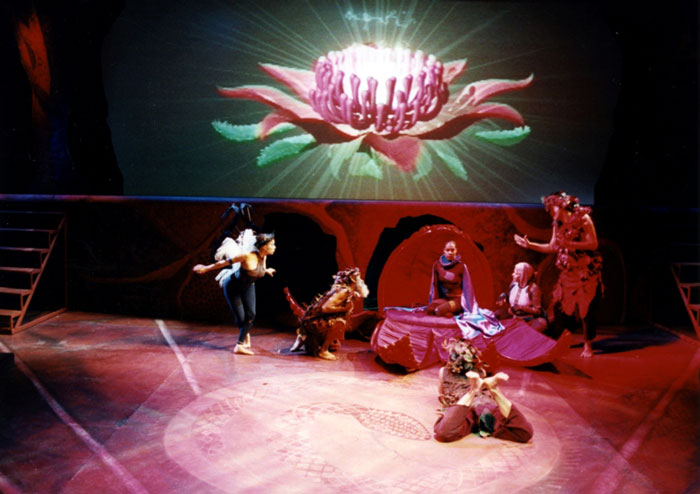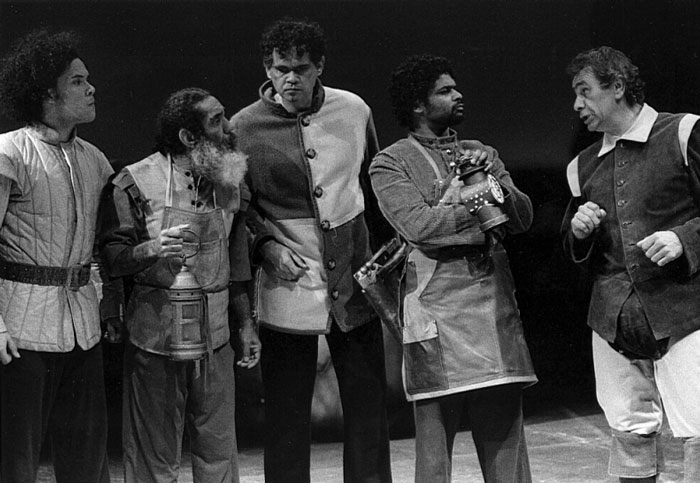 ---
2007
The next Dream came when the STC Actors Company took it on under the direction of British theatre maker Edward Dick. The set, by Ralph Myers, suggested a building of decayed grandeur with a dirt floor that saw rain, sparks and hi-vis mechanicals.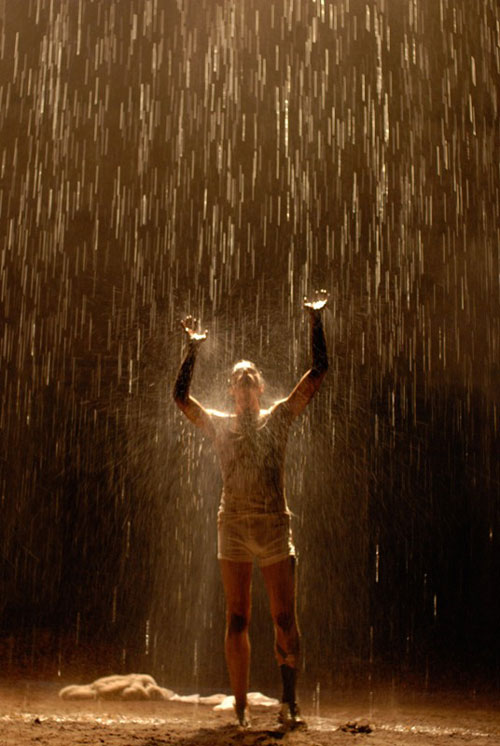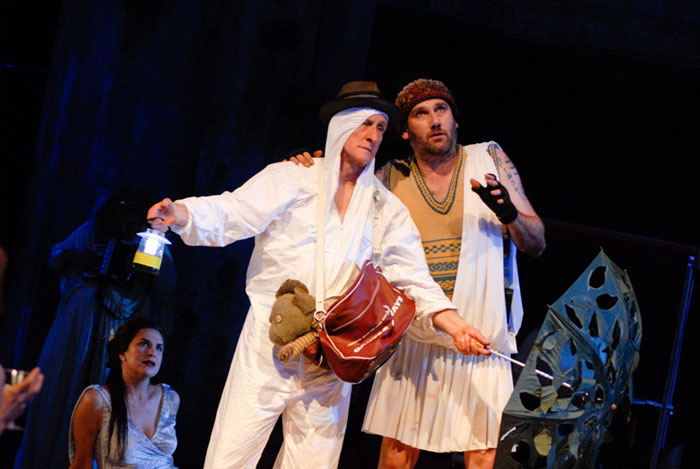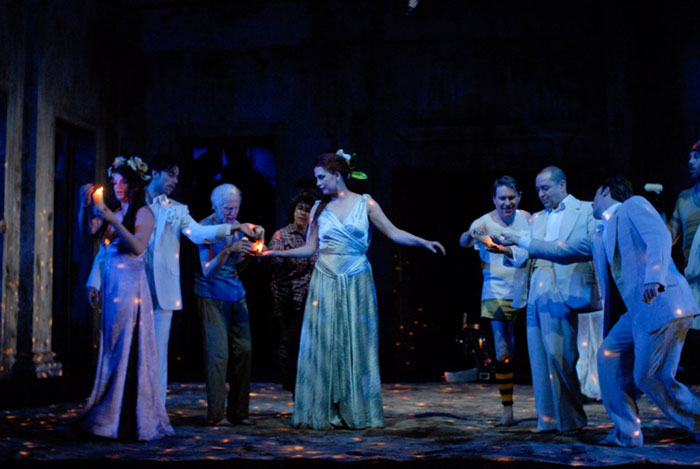 A Midsummer Night's Dream, 12 Sep – 22 Oct 2016, Wharf 1 Theatre
Seeing the show? Let us know your thoughts. Tag @sydneytheatreco and #STCMidsummer
Photos (from top):
1989: Ritchie Finger, Susan Lyons, Helen Buday and Rebecca Frith; the cast of A Midsummer Night's Dream; Susan Lyons (and Luciano Martucci). (Photos: Branco Gaica)
1997: Tammy Clarkson, Warren Owens, Tessa Leahy, Justine Saunders and Lafe Charlton; Tammy Clarkson, Justine Saunders, Deborah Mailman, Lafe Charlton, Warren Owens and Tessa Leahy; Kirk Page, Warren Owens, Lafe Charlton, John Blair and Kevin Smith. (Photos: Tracey Schramm)
2007: Eden Falk; Pamela Rabe, John Gaden and Colin Moody; Amber McMahon, Eden Falk, Peter Carroll, Emily Russell, Pamela Rabe, Alan John, Brandon Burke and Martin Blum. (Photos: Heidrun Löhr)