Gabriela Tylesova is a designer who works across the full spectrum of the arts. Creating sets, costumes and animations for opera, theatre, large scale events, dance and film.
Internationally renowned, Gabriela has collected many an award for her work. At Sydney Theatre Company, her 2013 set and costumes for Rosencrantz and Guildenstern are Dead, which featured a steeply raked triangular playing space and incredibly detailed costumes (see below), won the 2014 Helpmann Award for Best Scenic Design, the 2014 APDG Jennie Tate Award for Excellence in Costume Design and the 2014 Sydney Theatre Award for Best Set and Best Costume Design.
Since 1999, Gabriela has been contributing her extraordinary vision to the STC stage. In 2017, she reunites with frequent collaborator, director Simon Phillips, to bring us the iconic new Australian musical Muriel's Wedding.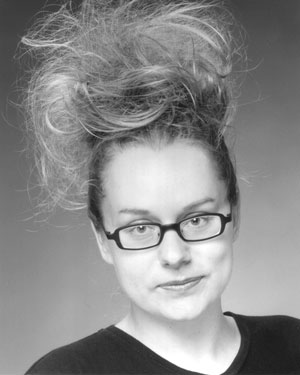 Gabriela Tylesova
THUNDER ROCK (1999)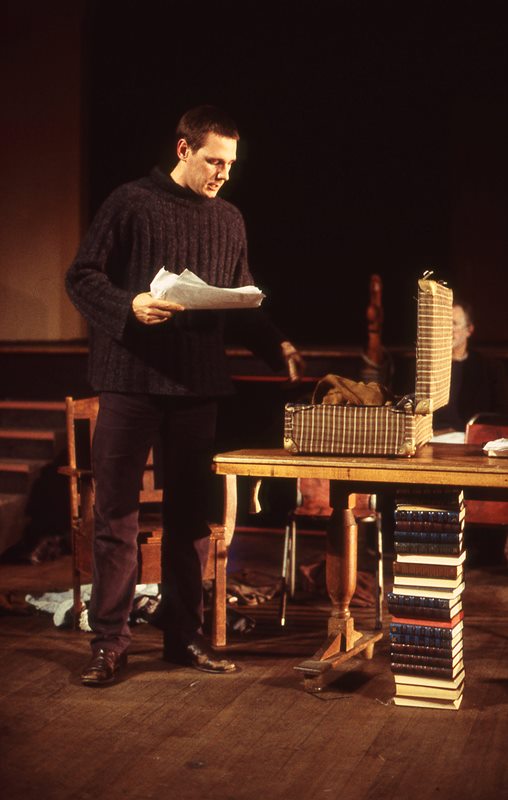 ---
ATTEMPTS ON HER LIFE (2000)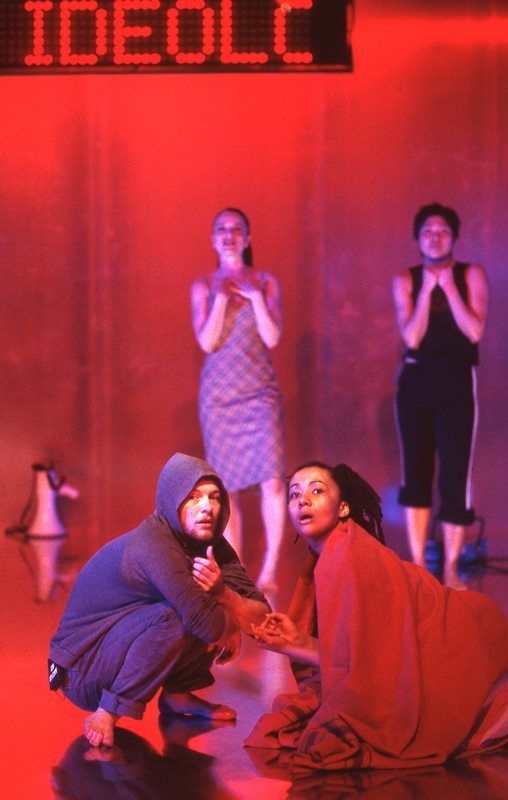 Dan Spielman, Rebecca Havey, Paula Arundell and Valerie Berry in Attempts on Her Life, 2008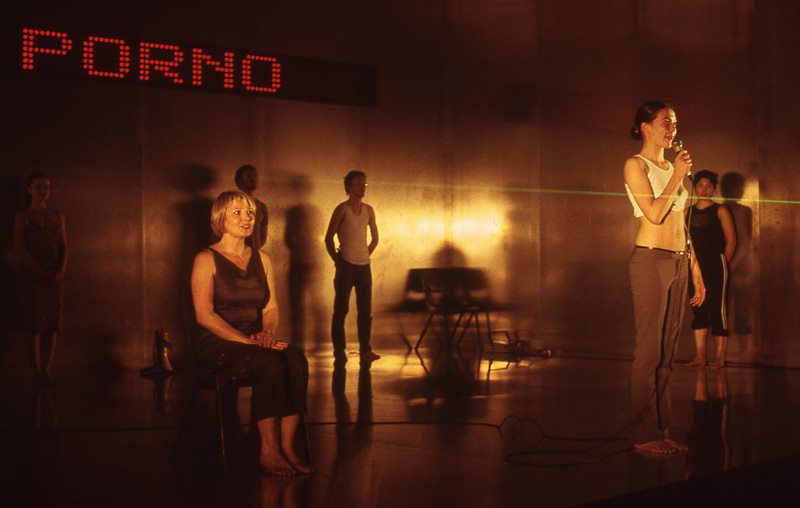 Rebecca Havey, Gosia Dobrowolska, Nathan Page, Matthew Whittet, Emma Lung and Valerie Berry in Thunder Rock, 1999. (Photos: Tracey Schramm)
---
FIREFACE (2001)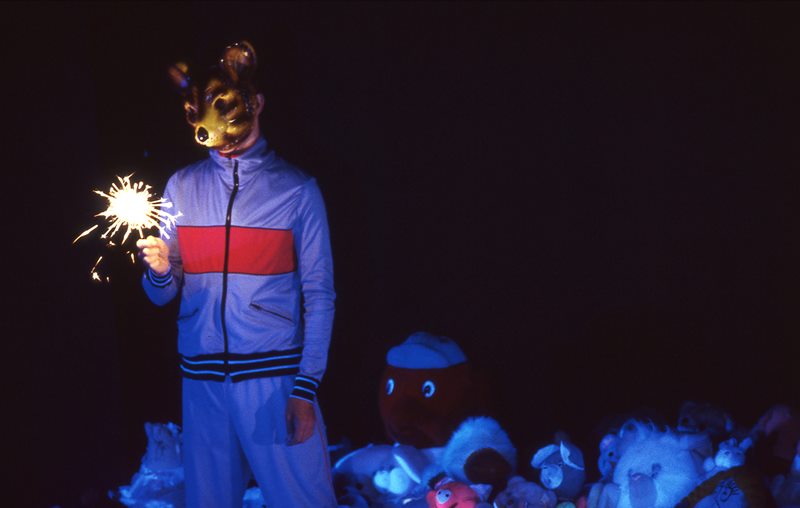 Fireface, 2001. (Photo: Heidrun Löhr)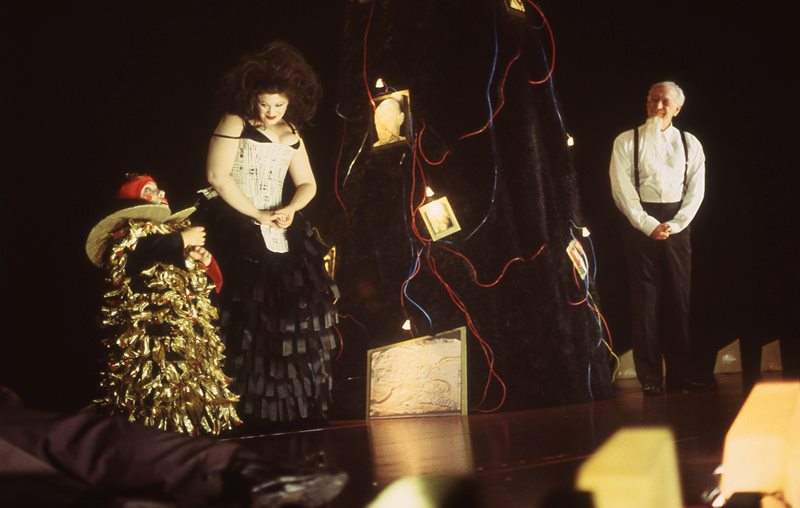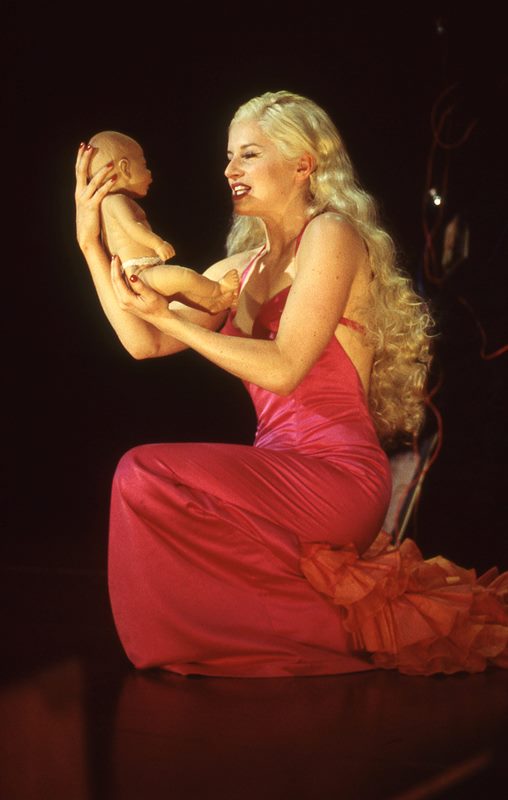 Penelope Keenan in
Macbeth
, 2002. (Photos: Tracey Schramm)

---
VOLPONE (2002)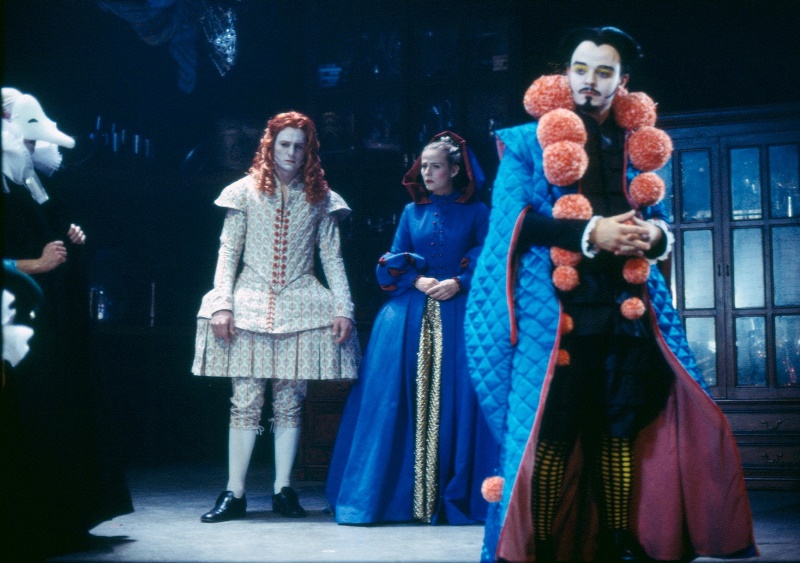 Darren Weller, Jesse Spence and Matthew Newton in Volpone, 2002. (Photo: Tracey Schramm)
---
BLITHE SPIRIT (2004)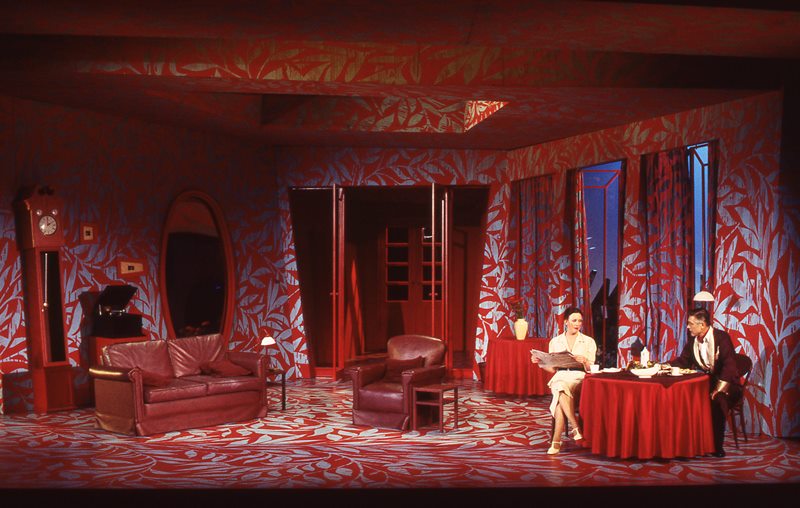 Georgie Bax and Geoff Morrell in Blithe Spirit , 2008. (Photo: Tony Lewis)
---
THIS LITTLE PIGGY (2005)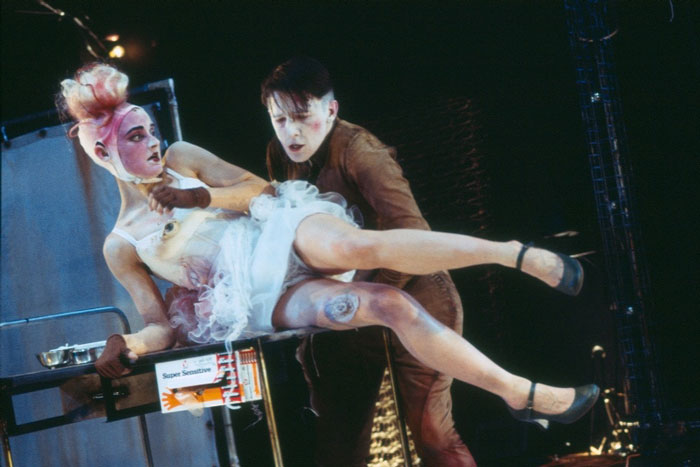 Gwyneth Price and Matthew Whittet in This Little Piggy, 2005. (Photo: Heidrun Löhr)
---
URINETOWN (2006)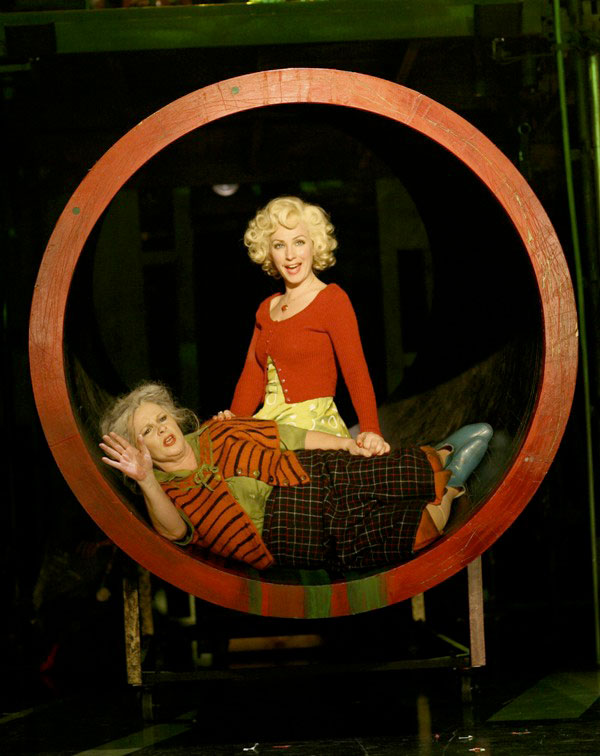 The cast of Urinetown, 2006. (Photo: Jeff Busby)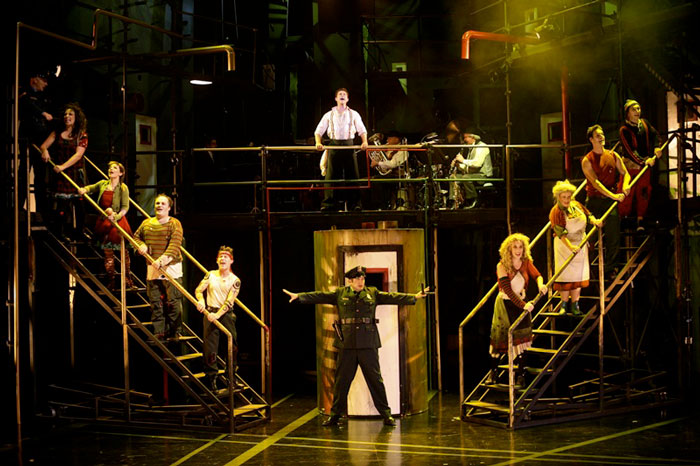 The cast of Urinetown, 2006. (Photo: Tracey Schramm)
---
THE CLOCKWORK FOREST (2008)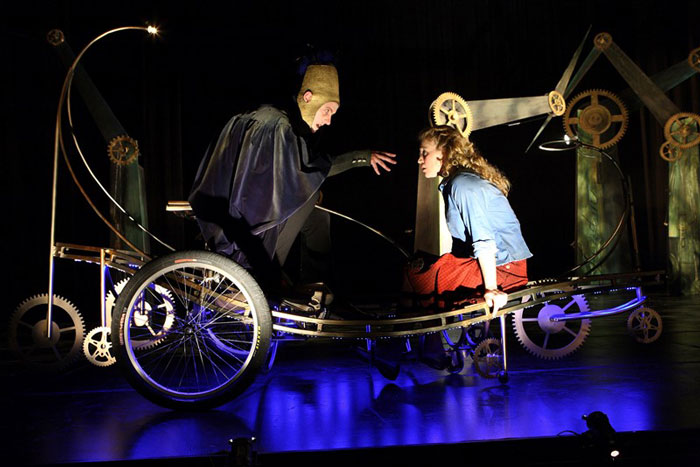 Rory Walker and Jacqueline Cook in The Clockwork Forest , 2008. (Photo: Tony Lewis)
---
ROSENCRANTZ AND GUILDENSTERN ARE DEAD (2013)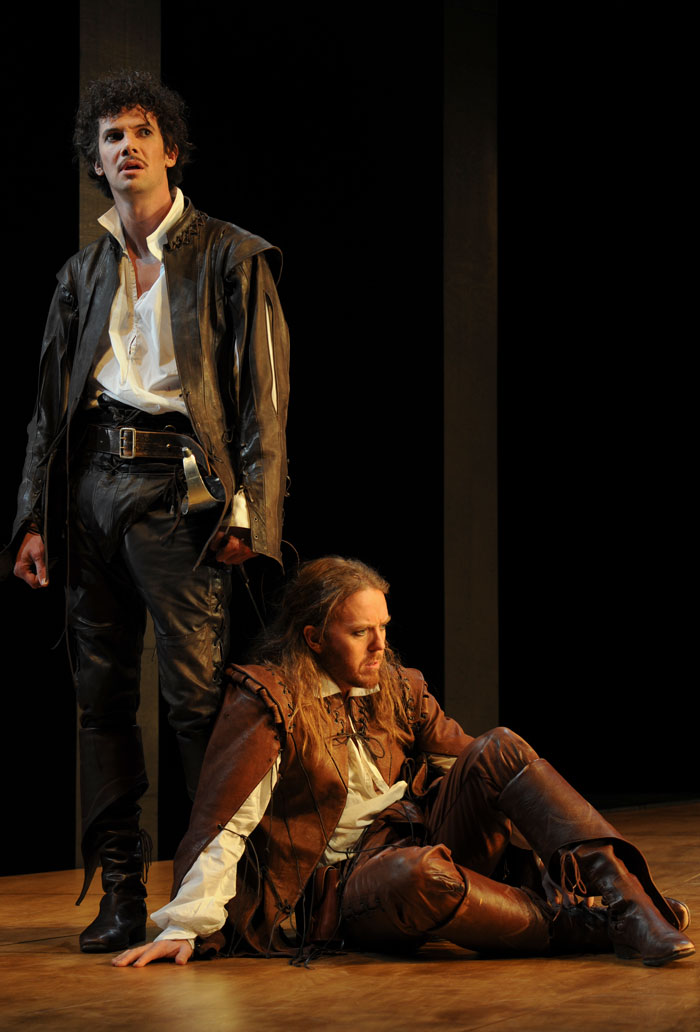 Tim Minchin and Toby Schmitz in Rosencrantz and Guildenstern are Dead, 2013. (Photo: Heidrun Löhr)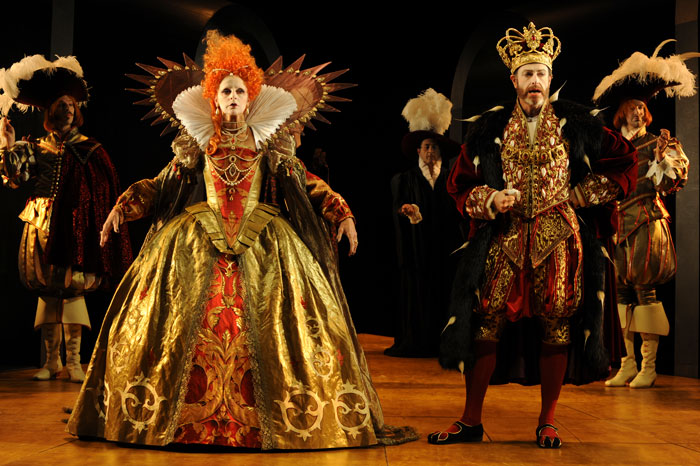 Heather Mitchell and Christopher Stollery in Rosencrantz and Guildenstern are Dead, 2013. (Photo: Heidrun Löhr)
---
A FLEA IN HER EAR (2016)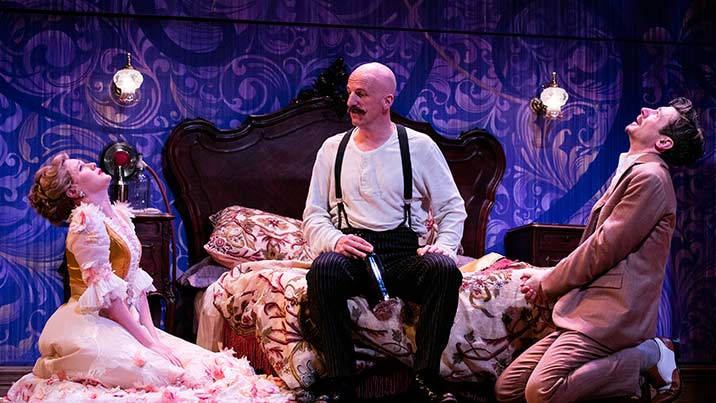 Harriet Dyer, David Woods and Tim Walter in A Flea in Her Ear, 2016. (Photo: Brett Boardman)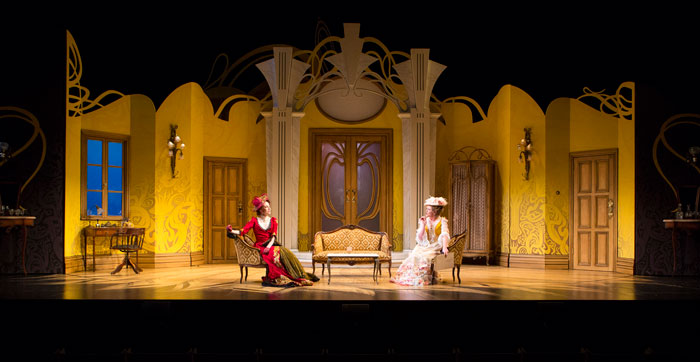 Helen Christinson and Harriet Dyer in
A Flea in Her Ear
, 2016. (Photo: Heidrun Löhr)
Muriel's Wedding the Musical, 6 Nov 2017 – 27 Jan 2018, Roslyn Packer Theatre
Seeing the show? Let us know your thoughts. Tag @sydneytheatreco #sydneytheatreco