Anita Hegh has been a greatly admired performer on STC's stages since 1995, when she joined us for her first professional gig straight out of NIDA.
But Anita wasn't always destined for the stage. She was studying teaching at The University of Sydney when she auditioned for NIDA on a whim. Since then, she has appeared in many STC productions, winning a Sydney Theatre Award for her role in our 2009 production of The City.
In 2018, Anita returns for – The Resistible Rise of Arturo Ui and The Harp in the South – so, it seemed fitting to sift through our archives and recall some of Anita's previous STC performances.
KING LEAR (1995)
Anita's first professional role out of NIDA, this co-production with Melbourne Theatre Company was directed by George Ogilvie. Staged in the Wharf 2 Theatre, Anita played the role of Lear's youngest daughter, Cordelia.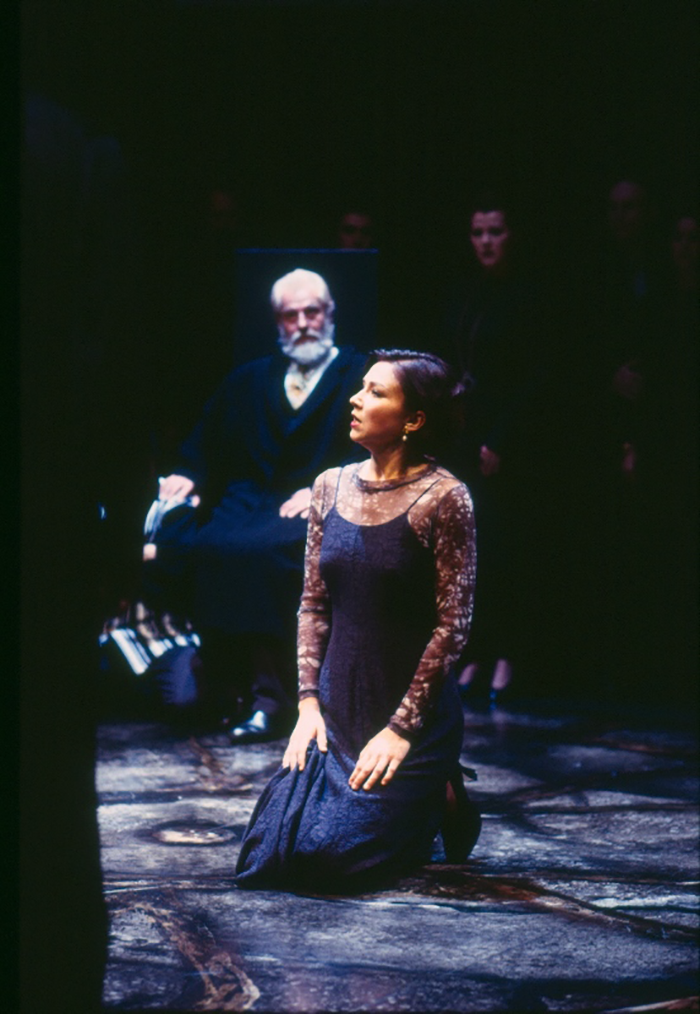 Helmut Bakaitis and Anita Hegh in King Lear, 1995 (Photo: Tracey Schramm)


---
THREE TALL WOMEN (1995)
That same year, Anita replaced Pamela Rabe in the return season of Edward Albee's Three Tall Women. Anita played the 26-year-old version of the unnamed protagonist opposite Ruth Cracknell, in this Pulitzer Prize-winning play.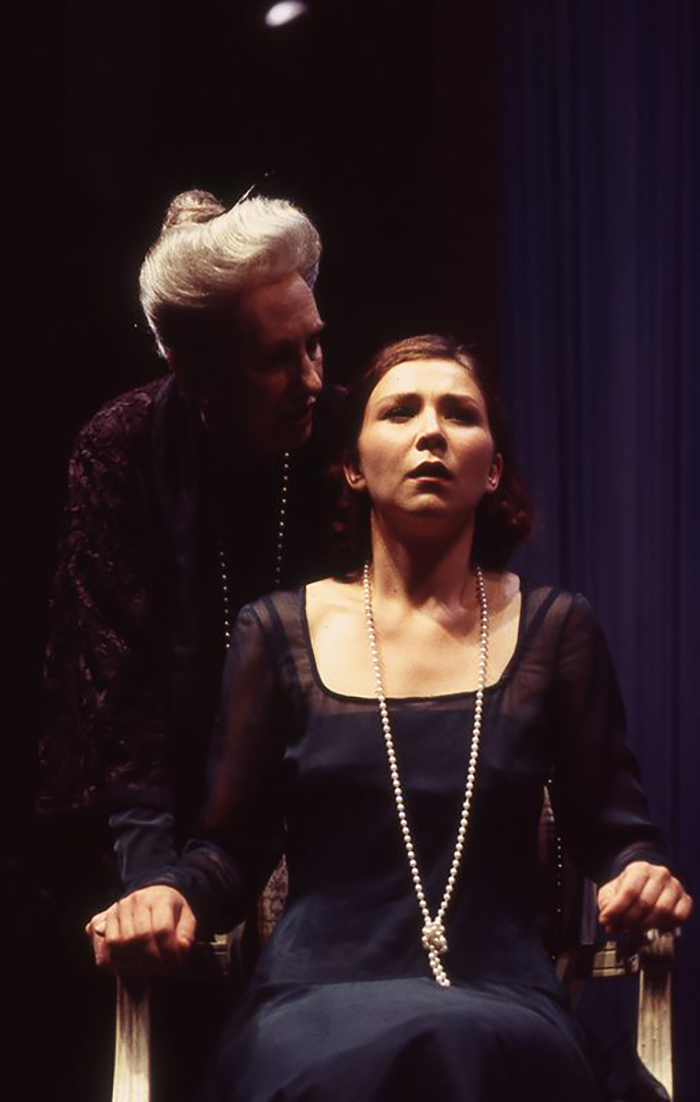 Ruth Cracknell and Anita Hegh in Three Tall Women, 1995, (Photo: Tracey Schramm)


---
AS YOU LIKE IT (1996)
Tackling another Shakespearean role in 1996, Anita played Rosalind in As You Like It. A light-hearted comedy, this production was directed by Simon Phillips.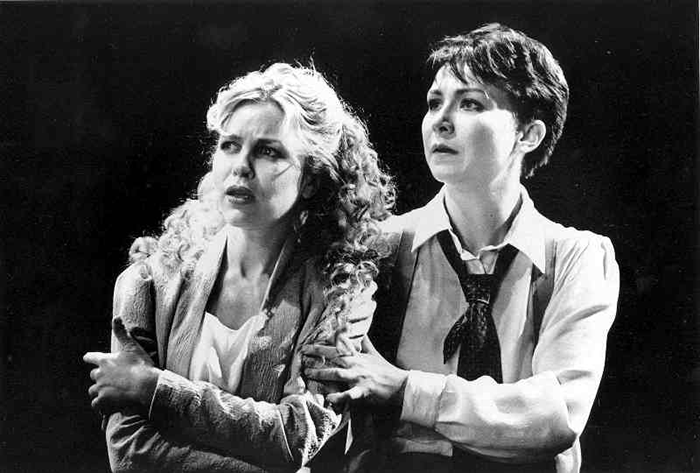 Lucy Bell and Anita Hegh in As You Like It, 1996 (Photo: Philip le Masurier)
---
PYGMALION (1997)
Anita took on the role of Eliza Doolittle in Marion Potts' contemporary interpretation of George Bernard Shaw's classic Pygmalion.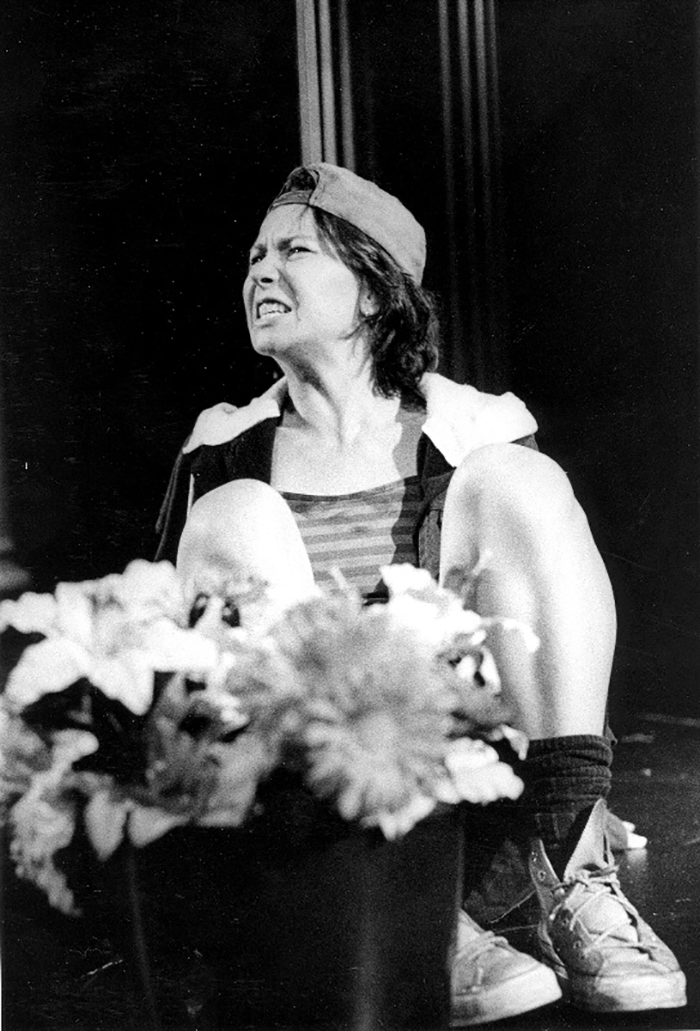 Anita Hegh in Pygmalion, 1997 (Photo: Tracey Schramm)


---
THE CITY (2009)
After a twelve year hiatus, Anita returned to play Jenny in Martin Crimp's edgy play The City, directed by Benedict Andrews. Anita won a Sydney Theatre Award for her role in this production.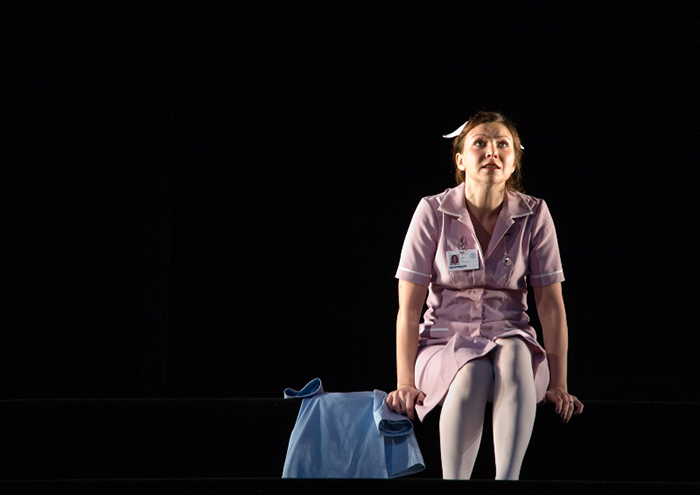 Anita Hegh in The City, 2009 (Photo: Emma Furno)
---
LIKE A FISHBONE (2010)
In this co-production with Griffin Theatre Company, Anita played a blind mother who lost her child as the result of a shooting in a school.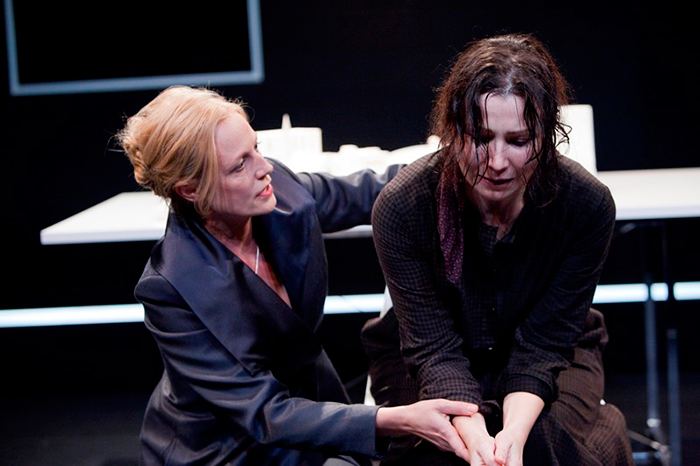 Marta Dusseldorp and Anita Hegh in Like a Fishbone, 2010 (Photo: Brett Boardman)
---
OUR TOWN (2010)
In Thornton Wilder's famous meta-theatrical play, Anita played Emily Webb's stoic mother.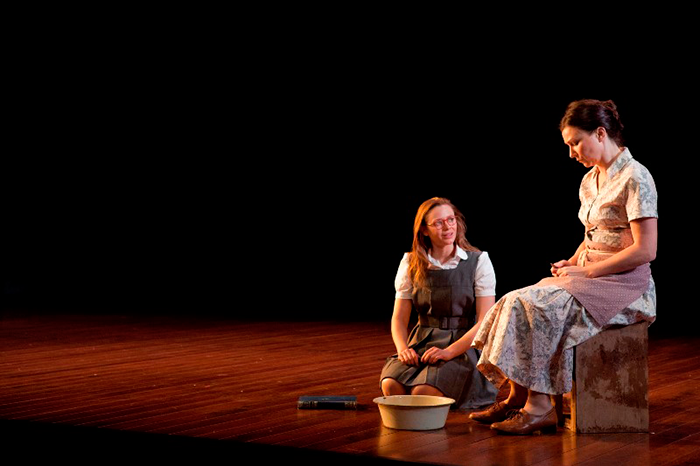 Maeve Dermody and Anita Hegh in Our Town, 2010 (Photo: Brett Boardman)


---
GROSS UND KLEIN (2011, 2012)
Playing the role of Inge/Karin, Anita performed in the Sydney season and also in the European tour of this production that went to Paris, London, Vienna and Recklinghausen.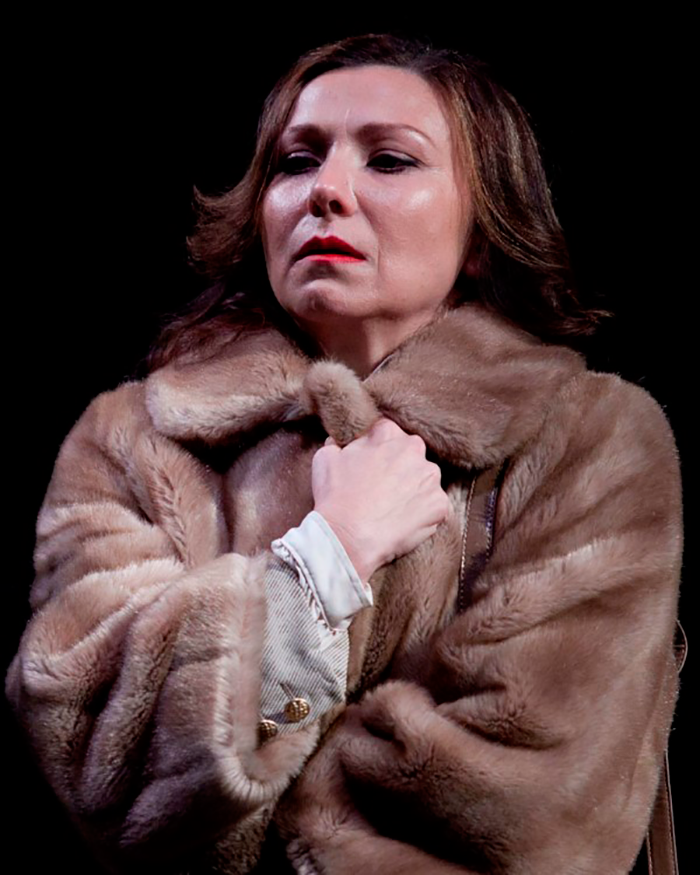 Anita Hegh in Gross und Klein, 2011 (Photo: Lisa Tomasetti)


---
THE SECRET RIVER (2013)
Anita featured in the world premiere of The Secret River – a production which was nominated for eleven Helpmann Awards and won six. Neil Armfield directed the production, with playwright Andrew Bovell adapting the play from Kate Grenville's novel.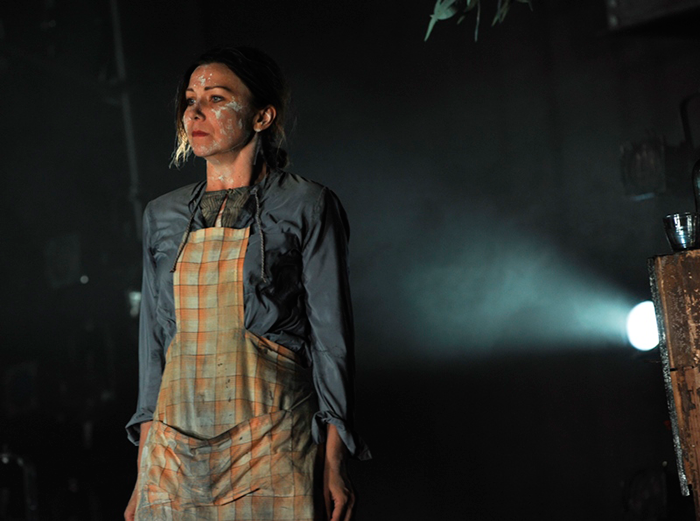 Anita Hegh in The Secret River, 2013 (Photo: Heidrun Löhr)
---
AFTER DINNER (2015)
Andrew Bovell's first major play, After Dinner is a comedy about singledom set in a pub bistro on a Friday night.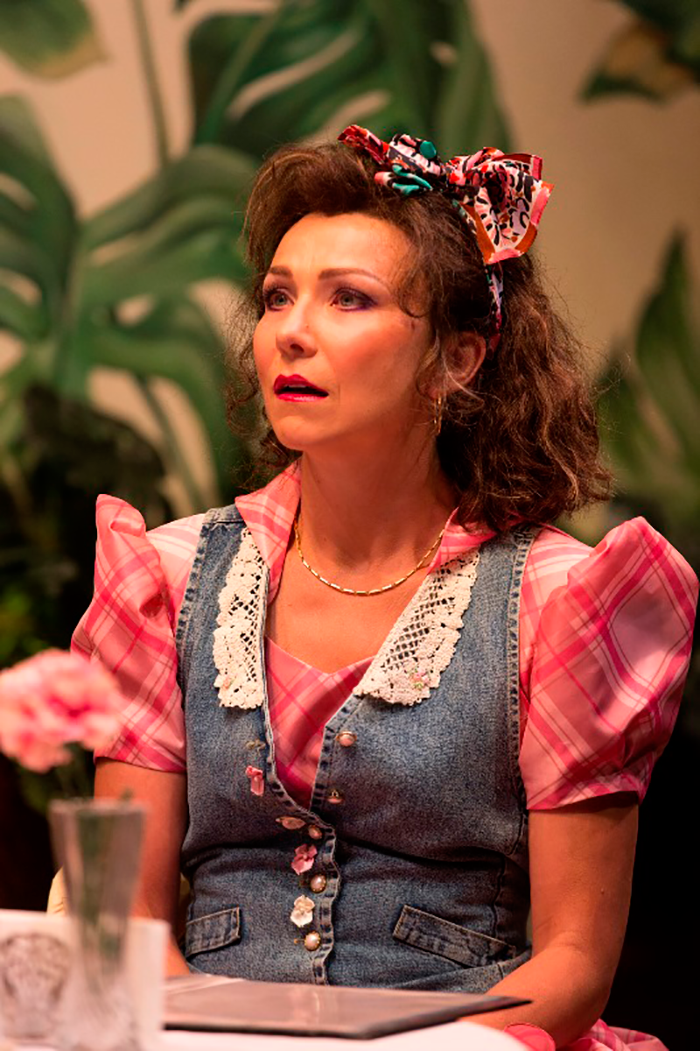 Anita Hegh in After Dinner, 2015 (Photo: Brett Boardman)


---
LOVE AND INFORMATION (2015)
With more than 100 characters and a cast of seven, Anita showed off her versatility in Caryl Churchill's classic play, Love and Information, directed by Kip Williams – the same team behind Cloud Nine.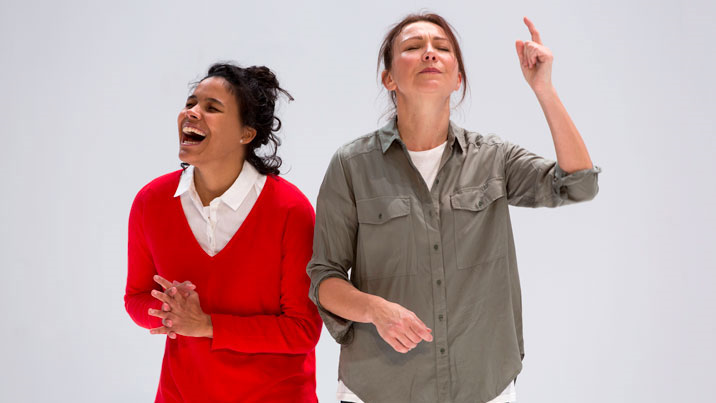 Zahra Newman and Anita Hegh in Love and Information, 2015 (Photo: Pia Johnson)
---
ALL MY SONS (2016)
In 2016, Anita performed alongside Robyn Nevin and John Howard in Arthur Miller's All My Sons.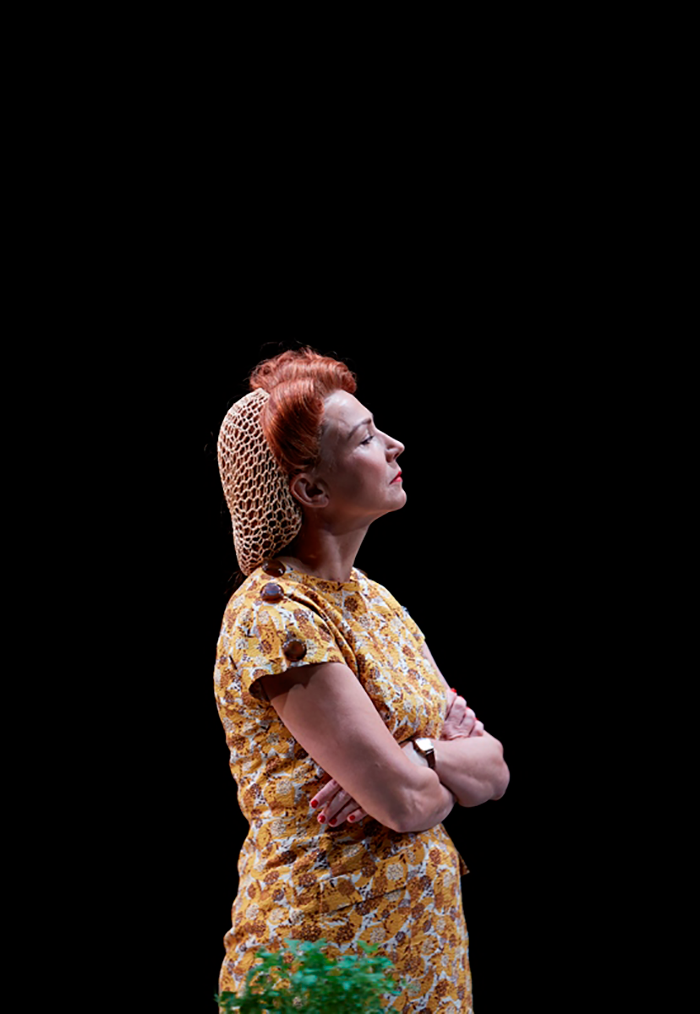 Anita Hegh in All My Sons, 2016 (Photo: Zan Wimberley)
---
CLOUD NINE (2017)
Caryl Churchill's 1979 play gave Anita the chance to play two very different roles: Maud, a conservative grandmother in the Victorian-era; and Victoria, a young mum in modern-day London finding sexual freedom.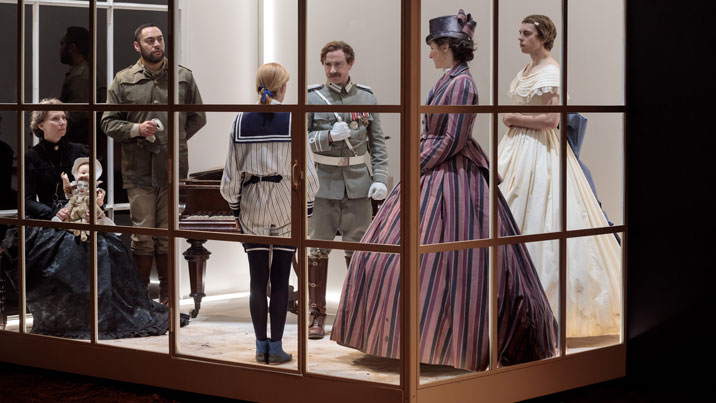 ---
THE FATHER (2017)
While performing Cloud Nine, Anita was rehearsing The Father. Florian Zeller's moving play centres on the character of André (John Bell) and his relationship with his daughter Anne, played by Anita.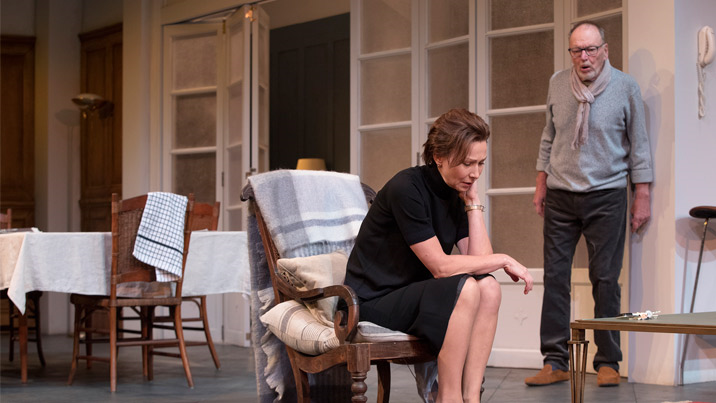 The Father, 19 Aug – 21 Oct 2017, Wharf 1 Theatre
The Resistible Rise of Arturo Ui, 21 Mar – 28 Apr 2018, Roslyn Packer Theatre
The Harp in the South: Part One and Part Two, 16 Aug – 6 Oct 2018, Roslyn Packer Theatre
Seeing the show? Let us know your thoughts. Tag @sydneytheatreco and #sydneytheatreco