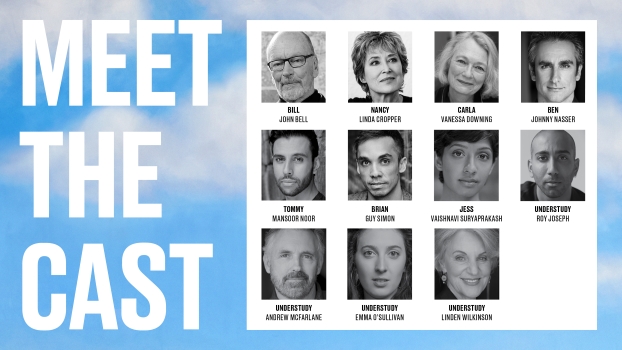 Grand Horizons
Written by Bess Wohl
Directed by Jessica Arthur
With many original cast returning, and some new faces, STC is delighted to introduce the cast for our encore season of the critically acclaimed production Grand Horizons. The show had its Australian debut at STC in 2021 and received five-star reviews before the season was cut short when restrictions were introduced to Greater Sydney due to the Delta outbreak. Described by Time Out as a "deeply funny and poignant account of late-life crisis with honesty, humour, and hope", Grand Horizons centres on Nancy and Bill who, after 50 years of "married bliss" and much to the dismay of their adult children, decide to get a divorce.
STC's Resident Director Jessica Arthur (Home, I'm Darling, Wonnangatta) is back at the helm and, while many of our original cast are returning, we would like to introduce a few new faces who will bring fresh life to these great characters. To ensure this production can run as smoothly as possible during ongoing pandemic uncertainty, STC has also engaged an incredible group of understudies – Roy Joseph, Andrew McFarlane, Emma O'Sullivan and Linden Wilkinson.
Please meet our fabulous cast!

---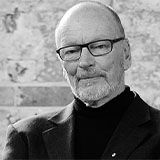 John Bell - Bill
John Bell has had a long association with STC, appearing in many productions including the original production of Grand Horizons, The Father (with Melbourne Theatre Company), Uncle Vanya, Cyrano de Bergerac, The Real Thing, Macbeth, Shadowlands and Emerald City.
He is the founding Artistic Director of Bell Shakespeare and performed with them in many of Shakespeare's works including Hamlet, King Lear, Henry V, The Merchant of Venice, The Taming of the Shrew, The Winter's Tale, Coriolanus, Titus Andronicus and more.
For Bell Shakespeare, John has also directed many productions including Hamlet, Romeo and Juliet, Pericles, Henry 4, Julius Caesar, The Comedy of Errors, Wars of the Roses, The Servant of Two Masters, The Government Inspector, The Alchemist and more. He has performed in multiple productions with Old Tote and Opera Australia.
He is a former Associate Artist of the Royal Shakespeare Company and co-founder of Sydney's Nimrod Theatre Company.
John has been made an Officer of the Order of Australia and the Order of the British Empire. His many awards as an actor and director include 2002 and 2015 Helpmann Awards for Best Actor (Richard 3, As You Like It), a Producers and Directors Guild Award for Lifetime Achievement and the JC Williamson Award (2009) for extraordinary contribution to Australia's live entertainment industry.
---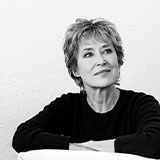 Linda Cropper - Nancy
Linda is excited to reprise her role in our return season of Grand Horizons. Her other STC credits include Poor Boy (with Melbourne Theatre Company), A Month in the Country, Arcadia, Top Girls, Three Sisters, The Secret Rapture, Three Neglected Classics, Loot, Cyrano, As You Desire Me, Amadeus, Nicolas Nickleby, King Lear and Chinchilla.
For Bell Shakespeare, she has appeared in Macbeth, Romeo and Juliet, Twelfth Night, As You Like It and Hamlet. Linda has performed in Elektra Orestes, Nora and Painted Woman for Belvoir and The Architect (for which she won the 2019 Green Room Award for Best Female Actor), Ghosts and A Midsummer Night's Dream for Melbourne Theatre Company. She has also worked with Griffin Theatre Company, Malthouse, Darlinghurst Theatre and Louise Withers & Associates.
Her film credits include Upgrade, Fool's Gold, Little Fish and more. On television, Linda has appeared in Offspring, Pine Gap, How to Stay Married, Redfern Now, Miss Fisher's Murder Mysteries, McLeod's Daughters and many more. Linda is a graduate of the National Institute of Dramatic Art (NIDA).
---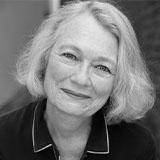 Vanessa Downing - Carla
Vanessa has an extensive list of theatre credits both in Sydney and nationally and she is excited to be returning for the encore season of Grand Horizons. For STC, Vanessa has performed in The Deep Blue Sea, Black is the New White, How to Rule the World, Power Plays, Pygmalion, Influence, Howard Katz, The Lady in the Van, Morning Sacrifice, A Cheery Soul, Macbeth, Chasing The Dragon, The Madras House and Measure for Measure.
In addition to her work with Sydney Theatre Company, Vanessa has performed in many productions with many of Australia's other leading theatre companies: Melbourne Theatre Company, Queensland Theatre, State Theatre Company of SA, Bell Shakespeare, Ensemble, Griffin, The Production Company, Q Theatre and Riverside Theatres.
Vanessa recently appeared in season 2 of Foxtel's Mr In Between. Additional television credits include Black Comedy, The Checkout, Rake, All Saints, G.P, Home and Away, A Country Practice and many more. She has appeared in films including Stationery, Mary, The Boy Who Had Everything and Two Hands. Vanessa is also a member of the Sydney Philharmonia Symphony Chorus.
---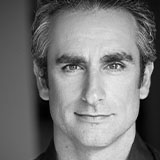 Johnny Nasser - Ben
Johnny is excited to be returning after making his STC debut in the 2021 season of Grand Horizons. His other theatre credits include Night Slows Down (Bakehouse Theatre Co), Vampirella (Darlinghurst Theatre), Wilde Tales (Belvoir), Julius Caesar (GPAC), The Effect (Red Line) and Dead Cat Bounce (Griffin Theatre Company). For Riverside's National Theatre of Parramatta, Johnny has performed in Queen Fatima and Lady Tabouli. He has also performed in The 52 Storey Treehouse and Mr Stink for CDP and The Ham Funeral for Siren Theatre Co for which he won a Sydney Theatre Award for Best Supporting Actor.
His film credits include Shock Room, Convict and The Combination Redemption; while on television he has appeared in The Wilds, Reef Break, Street Smart, Home & Away, Here Come The Habibs, Babies, Stingers and Legacy of The Silver Shadow.
---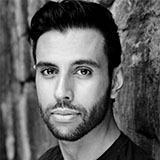 Mansoor Noor - Tommy
Mansoor is excited to be making his Sydney Theatre Company debut in Grand Horizons as one of the new cast members in this encore season.
His theatre credits include Beirut Adrenaline (Downstairs Belvoir), Just Live!, Belleville, Safety Switch (Red Line Productions), The Comedy of Errors (National Theatre of Parramatta) and The Laden Table, Visiting Hours (Bakehouse Theatre). Mansoor has also appeared in productions with Monkey Baa, Cross Pollinate, The Joan and Freefall Productions.
He has received three Sydney Theatre Award nominations: Stupid [email protected] Bird (New Theatre), Best Lead Male Actor in an Indie Production 2018; Omar and Dawn (Kings Cross Theatre) Best Supporting Lead Male Actor in an Indie Production 2019; Stop Girl (Belvoir) Best Supporting Actor in a Main Stage Production 2021.
On television, Mansoor has appeared in The Secrets She Keeps, Trip for Biscuits, Rake and Cleverman. Mansoor's feature film credits include The Furnace, Project Eden and Sit. Stay. Love. Mansoor is a graduate of Actors' Centre Australia.
---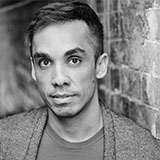 Guy Simon - Brian
Guy is a proud Birripi/Worimi man. He has appeared on the STC stages in our productions of Playing Beatie Bow, The Harp in the South: Part One and Part Two and The Battle of Waterloo. His other theatre credits include My Brilliant Career (Belvoir), The Myth Project: TWIN (Melbourne Theatre Company), Cloudstreet, Blaque Showgirls (Malthouse), First Love is the Revolution (Griffin Theatre Company), Black Diggers (Queensland Theatre), Strangers In Between (Cameron Lukey Presents), This Fella, My Memory (Moogahlin Performing Arts), I am Man (Browns Mart Theatre), Junction (Bakehouse Theatre) and Lucky (IPAN Productions). Guy has appeared in Jasper Jones for both Belvoir and Melbourne Theatre Company for which he won the 2017 Helpmann Award Best Actor in a Supporting Role in a Play.
Guy has appeared in the films Undertow and Around the Block. On Television, he has appeared in Wakefield, The Wrong Girl, A Chance Affair, Occupation: Native and Redfern Now.
---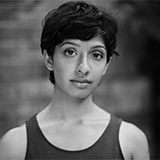 Vaishnavi Suryaprakash - Jess
Vaishnavi is excited to be joining the cast of Grand Horizons for its encore season. She has previously performed for STC in the 2019 season of White Pearl at Riverside's National Theatre of Parramatta and also served as an understudy during the 2021 production of Julius Caesar.

For Belvoir she has performed in Life of Galileo, Counting and Cracking (for which she won a Helpmann Award for Best Female Actor in a Supporting Role) and Sami in Paradise. Her other theatre credits include Moby Dick (Sport For Jove) and Pramkicker (Vox Theatre). Vaishnavi has appeared on television in Wakefield and The Secret She Keeps. She has also appeared in the music video for Find You by Tim Ayre. Vaishnavi trained at NIDA.
---
Understudies: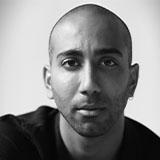 Roy Joseph - Understudy
Roy Joseph is a 2017 graduate of the Western Australian Academy of Performing Arts (WAAPA). Upon graduation, Roy was thrilled to be cast as Harry, his first lead role, in the television series Five Bedrooms. Roy has been equally excited to have returned for seasons two and three. Roy first honed his acting skills in theatre. Credits include The Dairy of Anne Frank, The Threepenny Opera and Twelfth Night (WAAPA). In 2018 Roy played Vijay in Back in Very Small Business on ABC television. He has also studied at the NIDA Open Actors Studio.
---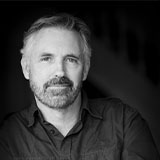 Andrew McFarlane - Understudy
Andrew is a much-loved and instantly recognizable face, both on stage and screen. A NIDA graduate, he has starred in many of this country's most successful TV dramas: The Sullivans, Patrol Boat, The Flying Doctors, Water Rats, Blue Heelers, Home & Away, The Alice and Underbelly: A Tale of Two Cities. He's also well- known to younger audiences thanks to his long-running association with ABC TV's Play School. Other TV includes: Between Two Worlds, Secret City, Miss Fisher's Modern Murder Mysteries, Riot, Glitch, Pulse, Seven Types of Ambiguity, Newton's Law, Hyde & Seek, The Code, Cleverman, A Place to Call Home, Janet King, Love Child and Rake.
Andrew won Most Outstanding Performance by Male Actor at the 2015 ASTRA Awards, and received an ACCTA award nomination for his performance in the TV drama Devil's Playground. He has just finished shooting Amazon Prime's The Lost Flowers of Alice Hart.
Andrew's feature film credits include Truth alongside Robert Redford and Cate Blanchett, The Falls, Razzle Dazzle, Little White Lies, Returning Lily, Boulevard of Broken Dreams, Break of Day and Born to Run.
On stage Andrew has appeared in numerous mainstage productions including Mary Stuart, Cyrano de Bergerac and King Lear for STC. He's also performed in The Heretic for MTC, Who's Afraid of Virginia Woolf? and Cat on a Hot Tin Roof for Queensland Theatre, The Seagull and Arcadia for Black Swan, Family Values and Dreams in White for Griffin, Let the Sunshine and Nothing Personal for Ensemble Theatre.
---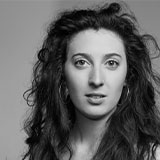 Emma O'Sullivan - Understudy
Emma is a graduate of WAAPA's 2016 Acting course. Prior to WAAPA, Emma was a student at Curtin University studying Performance and Professional Writing. She also spent one year working as a character performer at Walt Disney World in Orlando, Florida, where she honed her juggling skills. At WAAPA, Emma was the recipient of the 2016 Finley Award for Acting.
Emma debuted her self-written one-woman show Where Be The Winged Apes? at Perth's Fringe World Festival in January 2017. Since then, she has appeared in many independent theatre productions around Sydney, such as Hit, It's Mars Time, Shakespeare by Night, Blame Traffic, Two's A Company, Twelfth Night, Coram Boy and Exit The King. In 2019 Emma won Broadway World's award for Best Supporting Actress in a Play for her work in Twelfth Night with Bar'd Work.
---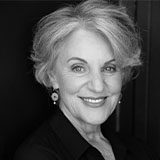 Linden Wilkinson - Understudy
After graduating from NIDA with a Diploma in Acting, Linden worked as a performer with major theatre companies in Adelaide, Melbourne, Auckland and Sydney. She is perhaps best known for her recurring role in Home and Away playing 'The Believers' cult leader Mumma Rose. Her other television roles include appearances on Prisoner: Cell Block H, A Country Practice, Water Rats and Packed to the Rafters. Some of her theatre credits include A Day in December, Family Favourites, Happy House Show, Nice Girls and Night of the Missing Bridegroom.
Linden began writing for stage and television in the mid-80's. She has written and edited for television series' Ocean Girl and Outriders, and she has also written for two feature films - Moon River, an adaptation of the novel by Brenda Walker of the same name, and Pearls, a romantic comedy.
She is a Teaching Artist for STC's Education program, and has developed projects using performance in the research space, particularly in relation to trauma and health. In recent years she has delved into documentary theatre and verbatim theatre, and completed her Masters and Doctoral degrees at Sydney University using verbatim theatre as a mode of research delivery. Her most recent work, My Mind's I, is with stroke survivors. The work became a Compass episode (ABC) in 2019.