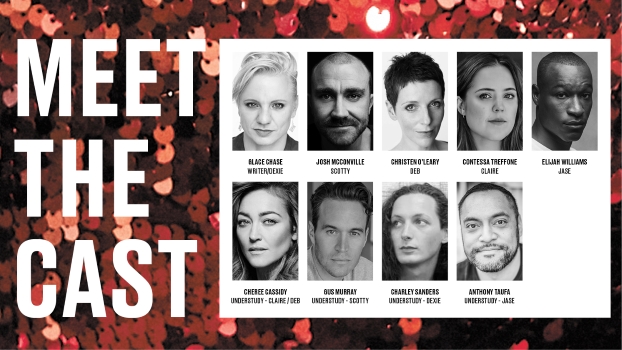 Triple X
Written by Glace Chase
Directed by Paige Rattray
Introducing the incredible cast of the highly-anticipated Triple X – a semi-autobiographical trans love story by two-time Griffin Award-winning playwright and trans performer Glace Chase. Originally slated to premiere in 2020, the show finally opened to 5-star reviews in Brisbane in March 2021 before the Sydney season was rescheduled again due to the Delta outbreak. Now, it's STC debut is set to seduce and move Sydney audiences in equal measure.
Glace said, while Triple X is a story deep from her heart, the themes it delves into are universal. "Even more than identity politics, Triple X is a love story between two very conflicted, passionate souls - who doesn't love a sexy thwarted romance?!," Chase said.
"This is the show that will not quit - after a lot of setbacks it's finally time. I'm delighted that everyone - cast, creatives and crew - are returning. This team's determined commitment is testament to what the play and this production achieves: an honest, hilarious, sexy and surprisingly relatable depiction of the perils and pleasures of trans romance. Of course it's personal for me - it's based on my life - but it's become personal for everyone, to give this untold story the production it deserves. I can't wait for Sydney to enjoy the first trans love story to ever hit a mainstage."

---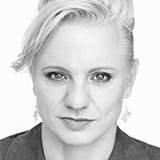 Glace Chase - Writer/Dexie

Glace Chase is a multiple award winning 'trans-queen'/performer/writer/comedienne/bon vivant. Described as "delightfully satanic" by Time Out NY, Glace's work defies easy categorisation and spans disciplines. Glace created the world's first Drag Queen Tour Guide business – Dream Queen Tours – named 'Best Alternative Tour' by the International Travel & Hospitality Awards and she performed nightly across NYC in an array of comedy and storytelling shows. Her new solo show Glace's Big Things is set to tour in 2022 and beyond. As a playwright Glace has won two Griffin Awards and the Queensland Premier's Literary Award, and has been shortlisted for almost every playwriting award in Australia. Glace plays the lead role in her play Triple X which first opened at the Queensland Theatre in 2021. Triple X was a finalist in the 2021 Susan Smith Blackburn Prize and was shortlisted for the Nick Enright Prize for playwriting. Glace is currently under commission by Sydney Theatre Company. Other plays include Whore, A Hoax, Oranges & Lemons, GULL or the lamentable comedy called love (hereto known as the Trannies' Revenge) and Nobody's Girl. Her plays have appeared at Griffin Theatre, Belvoir St Theatre, La Boite, The Public Theatre NYC and NJ Rep.
---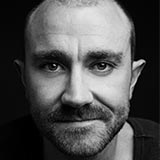 Josh McConville - Scotty
A regular on STC's stages, Josh McConville returns after last appearing as Biff Loman in our production of Death of a Salesman. His acting credits at STC include Cat on a Hot Tin Roof, Cloud Nine, A Midsummer Night's Dream, All My Sons, Hay Fever, Arcadia, After Dinner, Cyrano de Bergerac, Mojo, Noises Off, Romeo and Juliet, Gross und Klein and more. Other theatre credits include Packer & Sons, The Sugar House and A Taste of Honey at Belvoir, while at Bell Shakespeare he has performed in Hamlet and King Lear. He has also appeared in productions with Melbourne Theatre Company, Black Swan Theatre Company and Griffin Theatre Company. He has won Sydney Theatre Awards for his performances in STC's Noises Off and Griffin Theatre Company's The Boys. His film credits include Lone Wolf, Fantasy Island, M4M, The Merger, The Infinite Man, Down Under, The Turning: Commission and 1% for which he received an AACTA nomination for Best Supporting Actor. His TV credits include Mr Inbetween, Home and Away, Cleverman, The Killing Field, Wild Boys and Underbelly: A Tale of Two Cities. McConville trained at NIDA.
---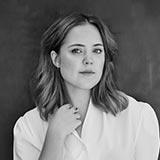 Contessa Treffone - Claire
Another regular on the STC boards, Contessa returns after last appearing in our production of Death of a Salesman. Her STC credits include The Harp in the South, Deep Blue Sea, Lord of the Flies, Top Girls, Three Sisters, All My Sons and Children of the Sun. Some of her other theatre credits include Ensemble Theatre's Fully Committed and The Kitchen Sink, Darlinghurst Theatre Company's The Mystery of Love and Sex and Redline Production's Anatomy of a Suicide and There Will Be A Climax. Her film credits include Here Out West and June Again and during the 2020 COVID lockdowns she featured in the eight-part web series Liberty Street and joined the season 5 cast of Nine's Doctor Doctor. Contessa graduated with a Bachelor of Fine Arts (Acting) from NIDA in 2012.
---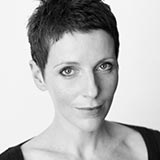 Christen O'Leary - Deborah
Christen O'Leary is a highly accomplished actor with an extensive string of theatre credits to her name having worked with major theatre companies around Australia. Her previous Sydney Theatre Company credits include The 25th Annual Putnam County Spelling Bee, Urinetown The Musical and The Threepenny Opera. Christen most recently performed in Queensland Theatre's Twelfth Night and Scenes From a Marriage, and has previously performed in other QT productions including Much Ado About Nothing, Gloria, The Seagull and Ladies In Black (with MTC). For La Boite Theatre Company, she has appeared in Blackrock, Medea and A Midsummer Night's Dream. Her work with Melbourne Theatre Company includes Ruby Moon, Don Juan in Soho, The Rover and A Little Night Music. She has also worked with Malthouse Theatre, The Production Company and HIT Productions. Her TV credits include Wentworth, Neighbours, Rush, Blue Heelers and the mini-series Hoges. She appeared in the feature film Australia Day. Christen won a Matilda Award for her role as 'Judy Garland' in End of the Rainbow for Queensland Performing Arts Centre. She is a multiple-time Helpmann Award nominee, and won for her performance in The 25th Annual Putnam County Spelling Bee. She has been nominated for seven Green Room Awards, winning twice for her work in A Little Night Music and Company.
---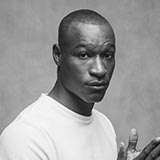 Elijah Williams - Jase
Elijah Williams is an actor and singer who has worked extensively across many projects in theatre, film and television. In 2019, Elijah was nominated for the Best Male Actor in a Leading Role (Independent production) Sydney Theatre Award for his performance in Outhouse Theatre Co's The Rolling Stone. His other theatre and stage credits include: Caroline or Change (Hayes Theatre Company), Cocaine (Green Door Theatre Company), Black Jesus (BAKEHOUSE), A Land Beyond The River (Storylines 2012 at NIDA & TRS Bondi) and Sport for Jove's productions of The Tempest, A Midsummer Night's Dream and Macbeth. Elijah's screen credits include Between Two Worlds (Seven Studios), The Unlisted (NETFLIX), Wolf Creek (Stan), Home & Away (Seven Network), Kiki and Kitty (ABC), The Principal (SBS) and the web series Bondi Slayer where he plays lead character Dan.
---
Understudies: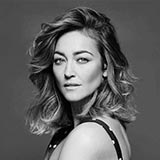 Cheree Cassidy - Understudy Claire and Deb
Cheree Cassidy is an established theatre, film and television actor who is making her debut with Sydney Theatre Company in Triple X. Cheree is a graduate of the Western Australian Academy of Performing Arts (WAAPA) and has trained at the Neighbourhood Playhouse (NYC). Her theatre credits include Men for Red Line Productions, The Boys for Griffin Theatre Company, The Coming World for Darlinghurst Theatre, and Cat on a Hot Tin Roof with Queensland Theatre and Black Swan State Theatre Company. Her television credits include Underbelly: The Golden Mile (for which she was nominated for a Best Lead Actress AFI Award), Paper Giants, Packed to the Rafters, Time of Our Lives, Janet King and Home & Away. Her film credits include Zombie Tidal Wave and Manny.
---
Gus Murray - Understudy Scotty
Gus Murray began acting through the Australian Theatre for Young People and the Sydney University Dramatic Society, and is also making his Sydney Theatre Company debut in Triple X. He is an actor, producer, writer and the founder of Sugary Rum Productions company. His theatre credits include 10,000 Beers and Lady Windermere's Fan with Darlinghurst Theatre, Journey's End at the Edinburgh Fringe, Miracle City with Theatre Division/Sydney Opera House, The Mousetrap with LWA, Broken at the Darwin Festival, Avenue Q with AAP and Angels in America with Apocalypse Theatre. His film work has included The Great Gatsby, I Am Woman, Careless Love and Wild Woman. On the small screen, Gus has been in Doctor Doctor, Packed to the Rafters, McLeod's Daughters, Friday On My Mind, Australia: The Story of Us, Wednesday Night Fever and Double Take. He has produced productions of RENT, The View UpStairs, The Rise & Disguise of Elizabeth R (which he wrote), Jess and Joe Forever, Anatomy of a Suicide and The Underpants.
---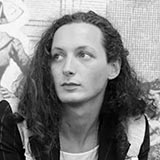 Charley Sanders - Understudy Dexie
Charley is a performer, director and dramaturge making their debut with Sydney Theatre Company in Triple X. Charley has performed in STCSA's production of King Lear, and also directed Welcome The Bright World and Talk of Angels with them. Charley is the Artistic Director of House of Sand, which has produced numerous works including Adelaide Fringe Award-winning production Pedal & Castles. Charley served as director and dramaturge on Trans Scripts for Paul Lucas Productions (NYC), and was Artistic Director of Early Worx from 2010. Charley has worked extensively as a freelance director including for Opera Australia (2nd Assistant Director, Cosi Fan Tutte, dir. Sir David McVicar) State Theatre Company SA (assistant director, Maggie Stone, dir. Geordie Brookman) Lambert House Enterprises (Flood) ActNow (co-director, Zero Feet Away) and as a teaching-director in the tertiary acting course at AC Arts (Titus Andronicus, Mother Courage, O Go My Man, Slavs, 5 Years). Charley trained at NIDA and AC Arts.
---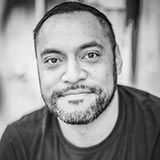 Anthony Taufa - Understudy Jase
Anthony is a regular on the STC boards, and he returns after last appearing in our production of Home, I'm Darling. His other STC credits include How to Rule the World, Black is the New White, Saint Joan, A Cheery Soul, Cloud Nine, The Golden Age, Love and Information and Orlando. He also performed in Queensland Theatre Company's An Octoroon, as well as numerous Bell Shakespeare productions including The Comedy of Errors, The Misanthrope, The Merchant of Venice and the John Bell directed production of Monkey...Journey to the West. He has appeared in many stage productions in Melbourne and Sydney, including The Brother's Size for Griffin Independent, 10,000 Beers for Darlinghurst Theatre Company and numerous co-op and NIDA productions. In 2012, Anthony was a member of the Bell Shakespeare Learning Ensemble, now known as The Players. His screen work includes roles on NBC's Young Rock, Mr Inbetween, Bump, Top of the Lake and the feature film Down Under. He trained at NIDA.