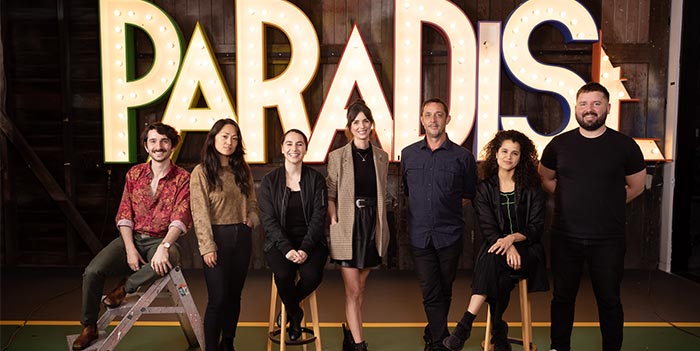 Sydney Theatre Company has a proud heritage as a creative hub and incubator for Australian theatre and theatre-makers.
Through the Resident Artists, Emerging Writers Group and CAAP Directors Initiative programs, STC is committed to providing professional development opportunities, access to key personnel and resources, and encouragement and support to pursue interests and projects away from STC. Our Resident Artists also play key roles in the day-to-day artistic life of the Company.
Supported by: STC's Artists Program Donors
---
RESIDENT ARTISTS
PAIGE RATTRAY
ASSOCIATE DIRECTOR
In 2020, Paige Rattray directed Terence Rattigan's beautiful mid-century drama The Deep Blue Sea, and the wild, provocative rom-com Triple X, written by and starring NYC-based drag performer Glace Chase. Paige has previously directed How to Rule the World, The Beauty Queen of Leenane, Black is the New White, Power Plays and Boys will be Boys for STC. Other work for STC includes being Dramaturg on The Golden Age, Assistant Director on Speed-the-Plow, Arms and the Man, Battle of Waterloo and Travelling North and Director on the script workshops Rough Draft #31: Martyrs and Rough Draft #13: Underland. Rattray has also directed Scenes from a Marriage and Switzerland for Queensland Theatre.
Paige is co-founder of independent theatre company Arthur, and was the 2011 Resident Director at Griffin Theatre Company as well as its 2010 Affiliate Director. Paige won Best Direction of a Mainstage Production in 2019 for The Beauty Queen of Leenane, Best Mainstage Production at the 2016 Matilda Awards for Switzerland, Best Production at the 2013 VCE Drama Awards and was the recipient of a 2015 Glorias Fellowship and a 2016 Mike Walsh Fellowship. She is a graduate of NIDA.
Further reading
Q&A: Director Paige Rattray on The Deep Blue Sea (2020)
News: Paige Rattray appointed as STC Associate Director

JESSICA ARTHUR
RESIDENT DIRECTOR
In 2020, Jessica directed the world premiere of Angus Cerini's gothic true-crime thriller Wonnangatta. Previously for STC, she has directed the international hit Mosquitoes by Lucy Kirkwood, Banging Denmark, the world premiere of Anna Barnes' new play Lethal Indifference, Rough Draft #32: The Profit by Angus Cameron and Rough Draft #36: Banging Denmark by Van Badham. She has worked as assistant director with Kip Williams on Lucy Kirkwood's Chimerica and with Andrew Upton (former STC Artistic Director) on Samuel Beckett's Endgame. In 2017 Jessica was STC's Richard Wherrett Fellow, a position created in memory of the former Artistic Director.
Jessica's other directing credits include Intoxication by Christopher Bryant (La Mama Courthouse), Unend by Harry Black for Never Never Theatre Company at Adelaide and Sydney Fringe Festivals, How Are You? by Laura Lethlean for Design Canberra Festival, The Sugar Syndrome by Lucy Prebble for The Kings Collective and Rausch with the guidance of Falk Richter, which led to her to undertake an internship in Germany at the Schauspiel Frankfurt for Safe Places, by Falk Richter and Anouk van Dijk. Jessica also completed a directorial secondment on The Weir by Conor McPherson at Melbourne Theatre Company.
She worked as assistant director with Kip Williams on Melbourne Theatre Company's production of Miss Julie, and Sarah Goodes (former STC Resident Director) on NIDA's Scorched.
Jessica also directed a reading of The Other Place by Christopher Bryant (State Library of Victoria) and Someone by Coin Banks, a music video for Rage and Triple J. She was also dramaturg for Hamlet [Working Title] by David Burrowes and Drew Wilson at the Sydney Fringe Festival, Melbourne Fringe Festival and Design Canberra Festival.
Jessica holds a Bachelor of Performing Arts (Monash University 2013), including a semester of Theatre and Performance at Leeds University, UK and a Master of Fine Arts (Directing) at the National Institute of Dramatic Art (NIDA 2014/2015). Jessica is co-founder of the theatre company The Anchor.
Further reading
Q&A: Resident Director Jessica Arthur on returning with Wonnangatta (2020)
SHARI SEBBENS
RESIDENT DIRECTOR
Shari is a proud Bardi, Jabirr-Jabirr woman born and raised in Darwin. At 19 Shari was one of ten young artists chosen for "SPARK", the Australia Council for the Arts first theatre mentorship program. In 2006 she was accepted into Western Australian Academy of Performing Arts (WAAPA) where she completed the certificate 3 course in Aboriginal Theatre. At the end of the year she was accepted into NIDA, graduating in 2009.
For STC, Shari has appeared in The Battle of Waterloo directed by Sarah Goodes, Black is the New White (2017 & 2018 return season) directed by Paige Rattray, The Bleeding Tree (Griffin Theatre's production presented at STC) directed by Lee Lewis and A Cheery Soul (2018) directed by Kip Williams. In 2019, she was appointed the STC Richard Wherrett Fellowship. Other roles include A Hoax for La Boite/Griffin Theatre; Radiance and Back to the Dojo for Belvoir Theatre; Octoroon for Queensland Theatre Company. In 2019, Shari will be performing in Our Town for Black Swan Theatre Company.
Shari is a proud and passionate advocate for Indigenous theatre especially the development of new and contemporary works. In 2011 Shari was cast in her first film role of Kay in The Sapphires. TV appearances include Redfern Now, The Gods Of Wheat Street and 8MMM Aboriginal Radio for ABC;Warwick Thornton's feature The Darkside; the web-series Soul Mates; Foxtel's first feature Australia Day; Matchbox Pictures The Heights; comedy The Let Down 2; Feature Top End Wedding. Other film appearances include Thor:Ragnarok and the lead in Teenage Kicks.
Shari is the recipient of the Graham Kennedy Logie Award for Outstanding New Talent (2012).
Further reading
Feature: Shari Sebbens on taking her performances online (2020)
Q&A: Director Shari Sebbens (2020)
COURTNEY STEWART
DIRECTING ASSOCIATE
The 2021 Richard Wherrett Fellow, Courtney Stewart has also been appointed Directing Associate. Courtney is an actor, director, dancer and teacher who has a longstanding creative relationship with STC as a dramaturg and Teaching Artist for School Drama™. During her time as Richard Wherrett Fellow, Courtney worked as dramaturg on Kate Mulvany's adaptation of Ruth Park's Playing Beatie Bow and Kip Williams' Julius Caesar, was Assistant Director and dramaturg on Anchuli Felicia King's White Pearl, and also directed Rough Draft #52 – Omar Musa's The Pretty Game.
Courtney will make her STC directing debut later this year with Top Coat by Michelle Law.
IAN MICHAEL
RICHARD WHERRETT FELLOW
The Richard Wherrett Fellowship is a career pathway opportunity for emerging and developing directors.
A proud Noongar man, Ian has carved out a career as an actor, director and writer following his graduation from the Western Australian Academy of Performing Arts, working for leading arts companies across Australia including Black Swan State Theatre Company, Ilbijerri Theatre Company, Malthouse, Melbourne Theatre Company and Yirra Yaakin. He was a Resident Artist at Black Swan from 2018 – 2020 and their Artistic Associate in 2021.
Ian worked with STC in 2020 as Assistant Director on Kip Williams' adaptation of The Picture of Dorian Gray and returned as Assistant Director to Shari Sebbens for The 7 Stages of Grieving in 2021. This year, Ian will again work as Assistant Director on The Picture of Dorian Gray for the Adelaide Festival and Sydney encore seasons.
ANGUS CERINI
PATRICK WHITE PLAYWRIGHTS FELLOW
Angus Cerini is a multi-award-winning writer, performer and theatre maker.
Angus' plays have been produced by companies including Sydney Theatre Company, Melbourne Theatre Company, Griffin Theatre Company, Malthouse Theatre, Arena Theatre Company, and widely within the independent sector.
Angus is the winner of the Victorian Premier's Literary Award, the NSW Premier's Literary Award, a Helpmann Award for Best Play, an AWGIE Award for Best Play, a Sydney Theatre Award for Best Play, multiple Green Room Awards including Best Play, the Patrick White Playwrights' Award, the Griffin Play Prize, the David Williamson Prize and RE Ross Trust Awards, and has received numerous award nominations.
His plays include: Wonnangatta, The Bleeding Tree, Caravan (co-writer), Fuck This Love, The Curling Ribbon, Resplendence, Save for Crying, Drill Down, 19 Trains, Wretch, and Normal.Surburban.Planetary.Meltdown.
His play, The Bleeding Tree, won an AWGIE Award for Best Play, a Helpmann Award for Best Play, multiple Green Room Awards including Best Play, a Sydney Theatre Award for Best Play, the NSW Premier's Literary Award for Drama, as well as the Griffin Award and the David Williamson Prize. The world premiere production of The Bleeding Tree by Griffin Theatre Company won three Helpmann Awards and four Green Room Awards. The production was remounted by Sydney Theatre Company and then toured to Canberra and Melbourne to critical acclaim. The Bleeding Tree is published by Currency Press.
Save for Crying, which Angus wrote and directed at La Mama Theatre, won multiple Green Room Awards including Best New Writing for the Australian Stage. His play, Resplendence was presented at NEON Festival for Melbourne Theatre Company, was nominated for multiple Green Room Awards and won the Victorian Premier's Literary Award for Drama.
Angus creates theatre projects through his company Doubletap and has toured this work throughout Australia and in Ireland, England, Hong Kong and Germany.
Further reading
Q&A: Angus Cerini on writing Wonnangatta
---
EMERGING WRITERS GROUP
The STC Emerging Writers Group is an initiative aimed specifically at emerging playwrights. Now in its second year, the Emerging Writers Group aims to encourage the next generation of Australian playwrights, supporting their professional development, expanding skill sets and helping them discover and hone their own distinctive voices.
Members of our 2021/22 Emerging Writers Group are:

MONIKKA ELIAH
Monikka Eliah is an Assyrian-Australian writer from Fairfield. She has participated in National Theatre of Parramatta's Page to Stage program, Playwrights of Parramatta, CuriousWorks Breakthrough Screen Writing Program and STC's Rough Draft. Her work has been published in The Big Black Thing, SBS Voices, Sweatshop Women, Runway Journal, Southerly, Kill Your Darlings, The Lifted Brow and The Saturday Paper. She received Southlands Breakthrough Award 2018 and Wheeler Centre Playwright Hot Desk Fellowship 2020. She has presented work at the NSW Writers Centre, Studio Stories, Wollongong Writers Festival, Sydney Writers Festival, NYW Festival, National Play Festival, WITS Festival Fatale and Sydney Festival. She is currently developing her debut novel as a recipient of an Australia Council Resilience grant.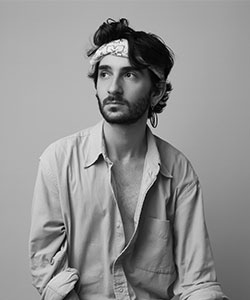 MICHAEL LOUIS KENNEDY
Michael Louis Kennedy is a playwright and writer based in Sydney. He has previously worked for the Sydney Fringe, Summerhall (Edinburgh Fringe) and Belvoir Street Theatre. His work has been featured in Overland, Voiceworks, Brag, Going Down Swinging, Transportation Press, Baby Teeth, Sydney Morning Herald and more. As a playwright he has had readings and productions on the Sydney Fringe Festival, at the Old 505, Sydney Mardi Gras's Playlist playreading festival, and Queer Theory in Glasgow, Scotland. In 2019 he was a member of ATYP's Fresh Ink program for emerging theatre voices, and is currently undertaking a mentorship through Kill Your Darlings to develop a new Australian novel.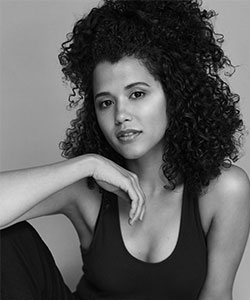 KIRSTY MARILLIER
Kirsty's theatre acting credits include Home, I'm Darling (Sydney Theatre Co), Harry Potter and the Cursed Child (Michael Cassel Group), Shabbat Dinner (Griffin Theatre Co), Coma Land (Black Swan State Theatre), Macbeth, A Midsummer Night's Dream and The Tempest (Sport For Jove Theatre Co).
Kirsty was the 2020 winner of the Max Afford Playwrights Award for The Zap, which was developed by Darlinghurst Theatre Company's Next in Line program in association with Belvoir St Theatre. She was also the 2019 winner of the Rodney Seaborn Playwrights Award for her debut play – Orange Thrower, which will have its 2021 premiere with Griffin Theatre Company and National Theatre of Parramatta. In 2020, Kirsty was the resident studio artist at Griffin Theatre Company and was a part of the Besen Writers Group with Malthouse Theatre in 2018.
Kirsty studied at WAAPA and gained a Bachelor of Arts from Curtin University.
DYLAN VAN DEN BERG
Dylan Van Den Berg is a Palawa writer from the northeast of Lutrawita/Tasmania. His plays include Milk (The Street Theatre, 2021), Whitefella Yella Tree (Cybec Electric: Melbourne Theatre Company, 2021), Way Back When (Next-in-Line: Darlinghurst Theatre Company, 2020), The Camel (Fringe at the Edge, 2020), and Dig (Island Magazine, 2020). Dylan is currently in residence as a Studio Artist with Griffin Theatre Company, and a participant in ILBIJERRI Theatre Company's BlackWrights program. He is under commission at the National Theatre of Paramatta and the Belconnen Arts Centre. Along with wining the 2021 Nick Enright Prize for Playwriting and the 2020 Griffin Award, Dylan has also been shortlisted for STC's Patrick White Playwrights Award (twice), the Queensland Premiers Drama Award, and was Highly Commended for the Max Afford Award. Dylan studied drama at the ANU and the State University of New York.
---
CAAP DIRECTORS INITIATIVE
The CAAP Directors Initiative is aimed at unearthing, nurturing and developing Asian Australian directors for the stage. Working with Contemporary Asian Australian Performance (CAAP), in partnership with Queensland Theatre and Melbourne Theatre Company, Sydney Theatre Company is offering a two-year tailored training program for selected participants.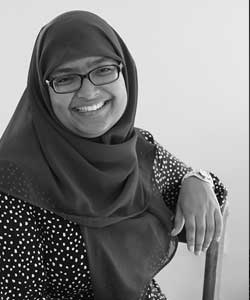 TASNIM HOSSAIN
Tasnim is a playwright, dramaturg and screenwriter. She was the 2017 Resident Playwright at ATYP where she currently serves as a board member. Her works have been staged by ATYP, 24:7 Theatre Festival in Manchester, Griffin Theatre, Fringe World in Perth and Crack Theatre Festival, Newcastle. She has screened projects with Goalpost Productions and You Are Here Festival. She has performed her poetry around Australia and teaches playwriting and performance poetry skills.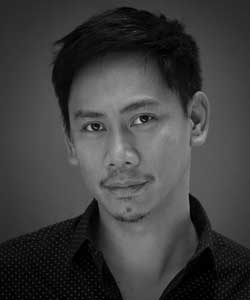 KENNETH MORALEDA
Kenneth is an actor, writer and director. His directing debut was an immersive theatrical/cinematic/live music show They Say She's Different (Adelaide Cabaret/Melbourne Fringe Festivals). He was a leading artist in This Here. Land (Liveworks 2017). His numerous acting credits include Muriel's Wedding: The Musical, Australian Graffiti, Cyrano de Bergerac, A Man with Five Children (STC), Australian tours of Australia Day and War Horse and upcoming, An Enemy of the People (Belvoir).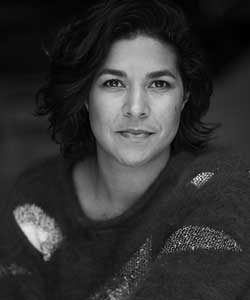 JENNIFER RANI
Jennifer is an actor, director, creative producer and theatre maker. Recent credits include the ABC TV comedy Rosehaven, the stage production of Patricia Cornelius' SHIT and a reading of White Pearl by Anchuli Felicia King at the 2018 National Play Festival. A recipient of an Australia Council Emerging Cultural Leadership grant, she was part of the team behind the inaugural WITS Festival Fatale in Sydney.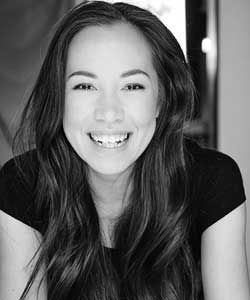 COURTNEY STEWART
Courtney Stewart is an actor, director, dancer and teacher who has a long-standing creative relationship with the STC. She has worked on a number of productions and developments of new Australian work with the company, including Hamlet - Prince of Skidmark and Australian Graffiti, and has been part of the company's CAAP Directors Initiative. Courtney work as a Dramaturg on the production of White Pearl for STC in 2019.
For other companies, she has worked on Single Asian Female by Michelle Law and A Ghost in My Suitcase by Vanessa Bates.
---
DESIGN ASSOCIATES PROGRAM
The Design Associate Program is an annual Resident Artists program for a group of designers. STC acknowledges the underrepresentation of Aboriginal and Torres Strait Islander Peoples and CALD (culturally and linguistically diverse) artists in the area of theatre design. The Design Associate Program aims to support and develop three artists who are looking to gain hands on experience and mentorship within the theatre context.

KATE BALDWIN
Kate Baldwin is an emerging Asian-Australian Lighting Designer. Currently, she has the privilege of being the Lighting Designer for seven methods of killing kylie jenner for Darlinghurst Theatre Company and Green Door Theatre Company under the direction of Shari Sebbens, as well as Lighting Designing for Chop Chef (directed by Kenneth Moreleda and Nicole Pingon) with Riverside Parramatta and Blush Opera. Kate completed a secondment with Verity Hampson on Double Delicious (CAAP and Sydney Festival) directed by Darren Yap and with Martin Kinnane on Night Parade of One Hundred Goblins (Clockfire Theatre Company and Sydney Festival) as a part of her Technical Theatre degree at NIDA. She also seconded with Paul Jackson on Beauty Queen of Leenane (Sydney Theatre Company), directed by Paige Rattray. Prior to the pandemic, she designed the lighting for House on Boundary Road, Liverpool (directed by Jess Arthur) at the Old 505 Theatre, and for Blue Christmas - a double bill at Kings Cross Theatre with the Ignite Collective and New Ghosts Theatre Company - directed by Lucy Clements. She is excited to continue working on new Australian and CALD work - she is committed to working with companies that are openly working towards antiracism. Kate is excited to see how the industry evolves post-COVID-19 and how it begins to tackle BIPOC under-representation within the Arts.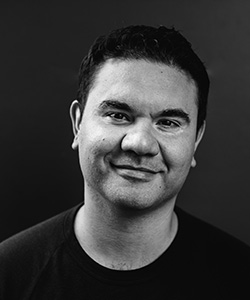 BRENDON BONEY
Brendon Boney is a Wiradjuri/ Gamilaroi man who grew up in Wagga Wagga, New South Wales and is now based in Ettalong Beach on the Central Coast of New South Wales. He has been a recording and performing artist touring the world as part of the act Microwave Jenny for the past decade and recently began independently releasing through an entirely self produced solo alt/hip-hop project called The Magpie Swoop. Brendon is also writing and producing for commercial pop artist Tessa Thames currently being played on triple j, fbi radio, ABC radio and community radio nationwide and with his work having over 66 000 Spotify streams. Brendon is an APRA PDA winner and over his career he's performed Bluesfest Byron Bay, Woodford Folk Festival, Sydney Festival, Adelaide Fringe festival, Brisbane Festival, Friendship Festival (Seoul, Sth Korea), The Aussie BBQ (UK) and had his music featured in Gods of Wheat Street (ABC1), Redfern Now (SBS), Offspring (Network 10), Winners & Losers (Seven Network) and Underbelly Chopper (The Nine Network). Only recently, Brendon has stepped into the theatre world having composed for Bangarra Dance Theatre, Belvoir Theatre, Ensemble Theatre and Ilbijerri Theatre touring with acclaimed comedy production Black Ties as Music Director on top of also making his acting debut.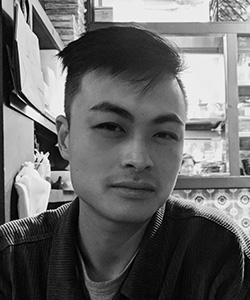 JAMES LEW
James Lew is a theatremaker and designer originally from Melbourne. His recent works include: Daddy, an immersive dance theatre performance by Joel Bray, commissioned by the YIRRAMBOI Festival, Arts House and Liveworks Festival. I sat and waited but you were gone too long and my sister feather, the first and second instalments in a trilogy of new work by Liv Satchell, exploring intimacy and shared grief between strangers in transitional spaces. Romeo is Not the Only Fruit by Jean Tong, the lesbian electropop musical which has been presented at the Poppy Seed Theatre Festival, Melbourne International Comedy Festival and Brisbane Festival. James is a graduate of the Master of Design for Performance at the Victorian College of the Arts, a recipient of the Orloff Family Charitable Trust Scholarship, Green Room Award nominee and participant of the Besen Family Artist Program at the Malthouse Theatre.