Michael Gow is widely-regarded as one of Australia's greatest living playwrights. Best known for his bona fide Australian classic Away, his work as writer and director stretches much beyond, spanning theatre, screen and radio across more than three decades.
Educated at the University of Sydney in the 1970s and a member of the famed Dramatic Society alongside frequent collaborator Neil Armfield, Gow went on to write and direct productions at major arts organisations around Australia, including time spent as Associate Director of Sydney Theatre Company from 1991– 1993 and Artistic Director of Queensland Theatre Company from 1999–2010.
As a playwright, Gow's work is both award-winning and critically acclaimed. He has received two NSW Premier's Literary Awards (Away and Sweet Phoebe); two Sydney Theatre Critics' Circle Awards (Away and Furious); the Australian Writer's Guild Major Award for Writing and for Best Play (Away), a Green Room Award (Away), an AFI Award for best Mini-Series (Eden's Lost) and a Helpmann Award for New Australian Writing (Toy Symphony).
Gow began working with STC in 1986, just two years after The Wharf opened. Since then, he has worked on more than thirteen STC productions as both writer and director. A champion of Australian theatre, during his tenure as Associate Director Gow was also the inaugural Artistic Director of New Stages, an STC theatre development program with the aims of experimentation and outrageousness.
With a new production of Away, directed by Malthouse Theatre's Artistic Director Matthew Lutton, about to open at Sydney Opera House, we take a look at Michael Gow's long career at STC.


As a playwright…

ON TOP OF THE WORLD (1986)
A two-act family drama, On Top of the World had its world premiere in 1986 at The Wharf, directed by Peter Kingston and designed by Gow's long-time collaborator Robert Kemp. After a successful Sydney season, the play went on tour to the UK in 1992.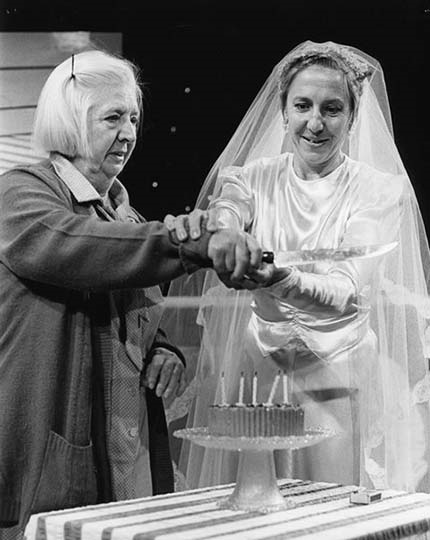 ---
AWAY (1987, 1988, 2004)
A beloved classic and one of Australia's most staged theatre productions, Away is a play about family, loss and coming-of-age in an era when Australia was struggling to redefine itself. Its first production was at Griffin Theatre in 1986 and won the Premier's Literary Award for Plays that year.
STC first staged Away the in 1987, directed by our first Artistic Director, Richard Wherrett. The production was designed by Robert Kemp with lighting by Nick Schlieper. The play had its US premiere with this production at the 1988 International Festival of Performing Arts in Purchase, New York before it returned to Sydney Opera House in 1988 with Gow stepping into the director's role.
With Away added to the Australian high school syllabus soon after, education productions were mounted in 1992, 1993 and 1994 and 2004. In 2017, Away returns to STC with a new production at Sydney Opera House directed by Malthouse Theatre's Artistic Director Matthew Lutton.
At the 2016 National Play Festival, Gow said of Away:
"For me it's a play about death, in fact it's an AIDS play, though I didn't know that at the time. But it's a play about the young dying before their parents and in 1986 there that was an overwhelming reality. That's moved the first audiences and continues to, along with the baldly stated parallels with Shakespeare and plenty of opportunities for metatheatrical fun and games when the play is staged… But whatever anyone thinks of the play, and it is nice that something 30 years old still gets done and gives people enjoyment."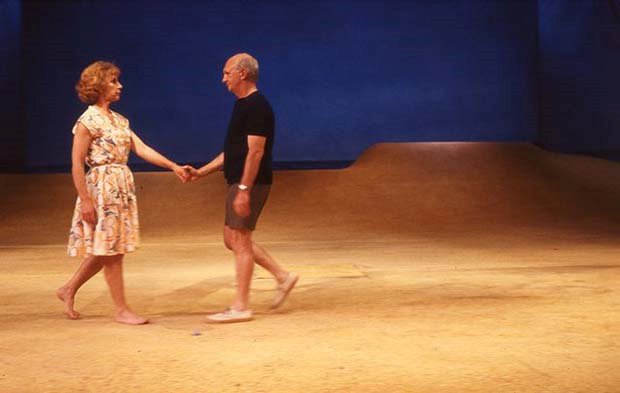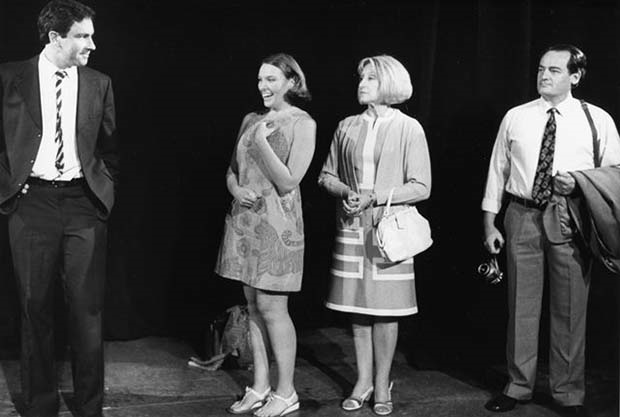 ---
1841 (1988)
This historical drama was co-directed by Gow and John Gaden. The work was commissioned by the State Theatre Company of South Australia as part of the Australian Bicentennial Authority's Arts Australia programme, and was a Bicentennial year co-production with STC.
---
FURIOUS (1991)
Frantic and full-throttle, Furious is both a family drama and an exploration of artistic creation. The central character of Roland, a playwright struggling to write, reappears in Gow's 2007 play Toy Symphony. Gow won a Sydney Theatre Critics' Circle award in 1992 for it. The 1991 production, its world premiere, was directed by Gow and designed by Stephen Curtis and went on to tour nationally in 1994.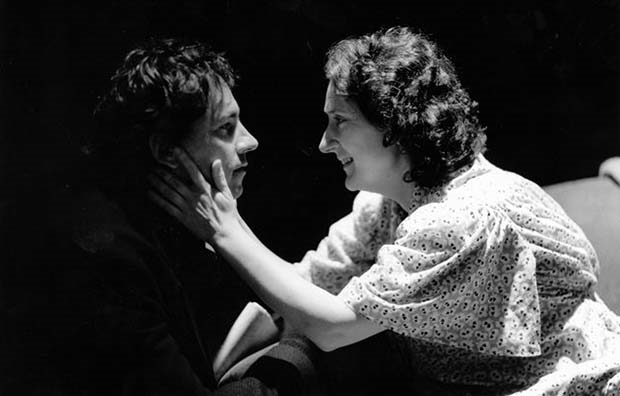 ---
SWEET PHOEBE (1994)
A classically constructed one-act play, Sweet Phoebe is a dark comedy that plots the unravelling of the highly-ordered lives of a married couple – played by Cate Blanchett and Colin Moody – when a pet dog goes missing. Commissioned by STC with the assistance of the Australia Council, the play won the Premier's Literary Award for Best New Play in 1995. The 1994 production was directed by Gow and designed by Robert Kemp and toured to the UK in 1995.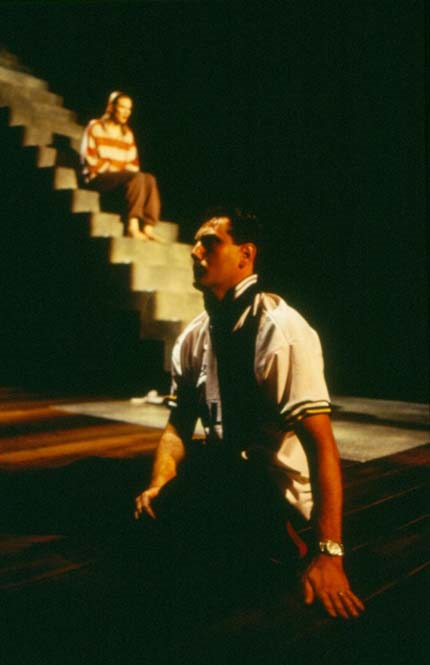 As a director…
PHEDRA (1991)
Gow's first production as part of STC's experimental New Stages program was the 1677 play by French dramatist Jean Racine. Designed by Judith Hoddinott with lighting by Mark Howett, the cast included Josephine Byrnes, Arianthe Galani, Don Reid and John Walton.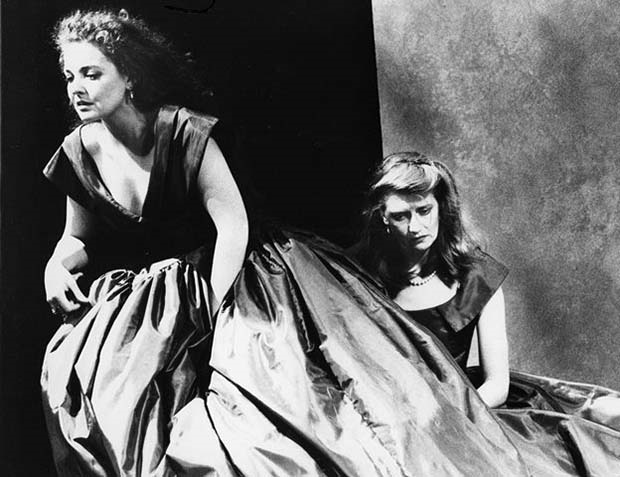 ---
THE DREAMER EXAMINES HIS PILLOW (1991)
Also in his first year as Associate Director at STC, Gow directed the 1987 "comedy of anguish" (The New York Times) by John Patrick Shanley. The production was designed by Robert Kemp with lighting by Neil Finlayson and with a cast of Steve Bastoni, Rachel Szalay and Martin Vaughan.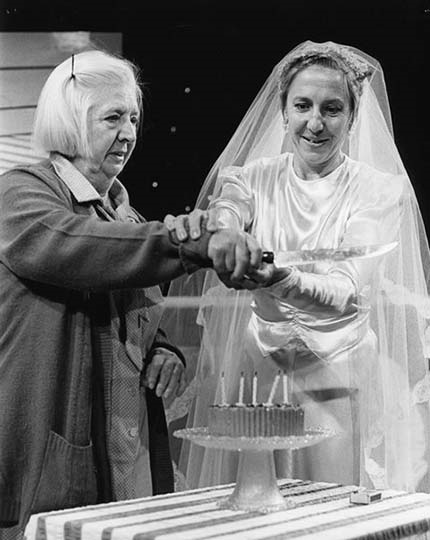 ---
JUST BENT (1991)
A new play by Howard Jackson, Gow's production of Just Bent was designed by Wendy Osmond, with lighting by Neil Finlayson. The cast included John Adam, Valerie Bader, Peter Corbett and Lynne Murphy.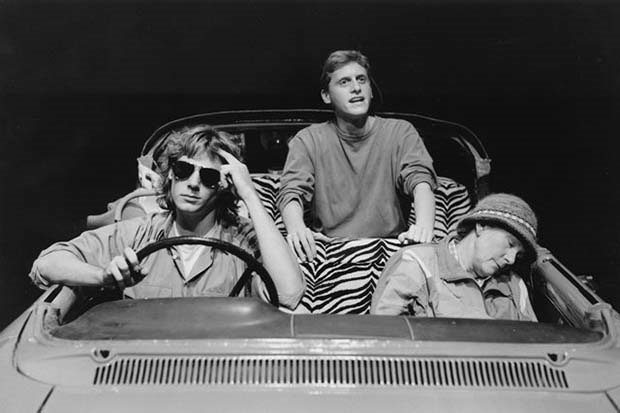 ---
THE WOMEN OF TROY (1992)
Gow directed Euripedes' ancient classic as part of New Stages in 1992. Judi Farr received the 1992 Sydney Critics' Circle Award for Best Actress in the production designed by Jonathan Foulds, with lighting by Mark Shelton.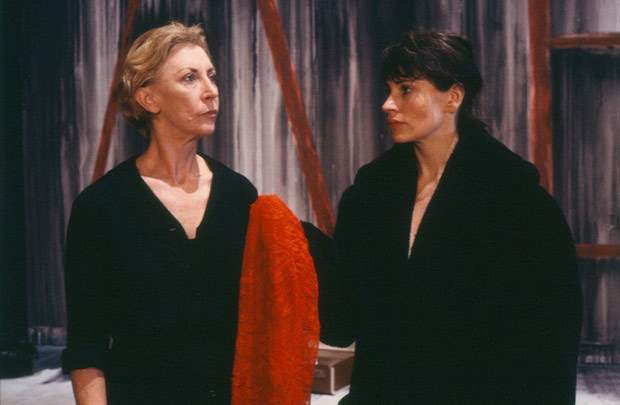 ---
TIME AND THE ROOM (1992)
Another New Stages production, Gow directed Botho Strauss' abstract drama in 1992. A cast of Paul Goddard, Sandy Gore, Geoff Morrell, Miranda Otto and Rachel Szalay joined a creative team including designer Robert Kemp and lighting designer Mark Shelton.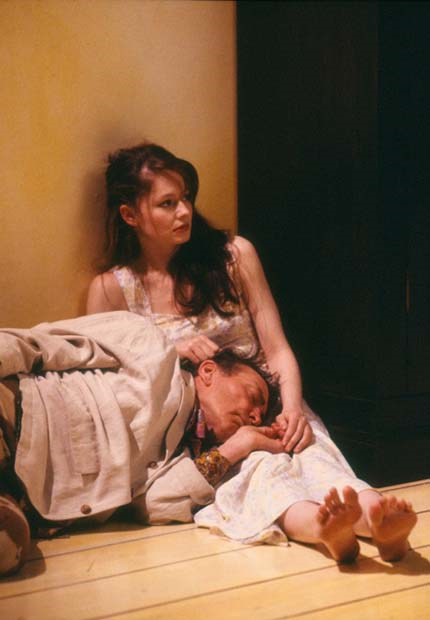 ---
ANGELS IN AMERICA, PARTS 1 AND 2 (1993)
The Australian premiere of Tony Kushner's seven-hour epic was directed by Gow in 1993. This production is often acclaimed as a seminal moment in Australian theatre. Designed by Jonathan Foulds with lighting by Mark Shelton, Paul Goddard won the 1993 Sydney Critics' Circle (Male) Performance Award for his role in this production.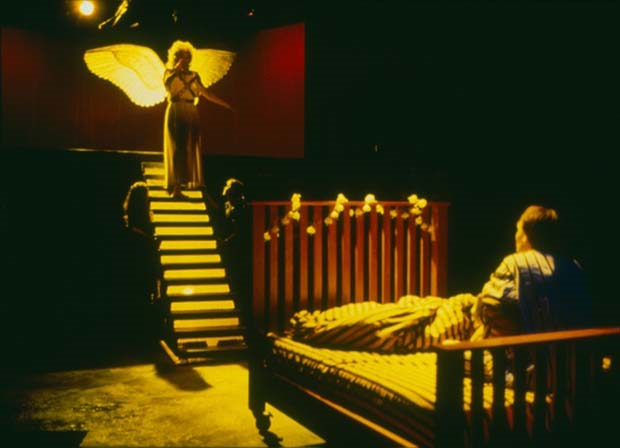 ---
TITUS ANDRONICUS (1993)
Revisiting another classic as part of New Stages, Gow directed Titus Andronicus by William Shakespeare in 1993, and described the production as "a veritable extravagance of gore and awfulness". Designed by Robert Kemp with lighting by Mark Shelton, the cast included Colin Moody, Andrea Moor, Jamie Jackson and Brian Vriends.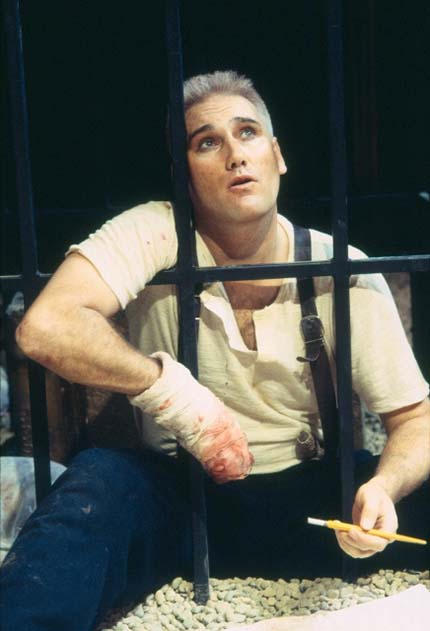 ---
THE VISIT (1993)
Friedrich Duerrenmatt's 1956 tragi-comic play The Visit, adapted by Maurice Valency, was directed by Gow for our 1993 season, his last at STC as Associate Director. Designed by Robert Kemp, with lighting by Mark Shelton, the cast included Judi Farr, John Gaden, Sacha Horler and Kerry Walker.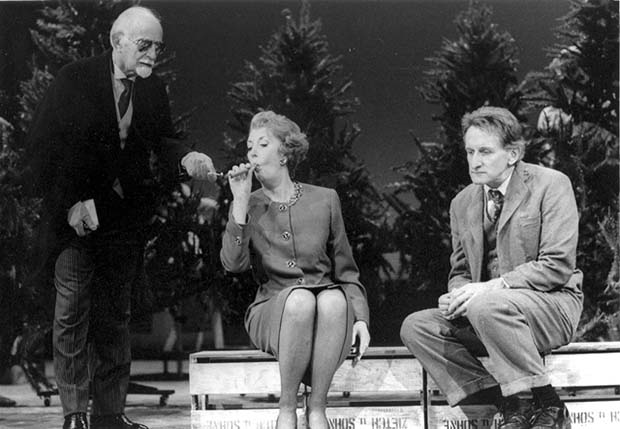 ---
BROKEN GLASS (1996)
Gow returned to STC to direct the Australian premiere of Arthur Miller's Holocaust drama Broken Glass in 1996. Designed by Robert Kemp, the cast included Robert Menzies, Colin Moody, Don Reid, Deirdre Rubinstein, Morna Seres and Rhondda Findleton.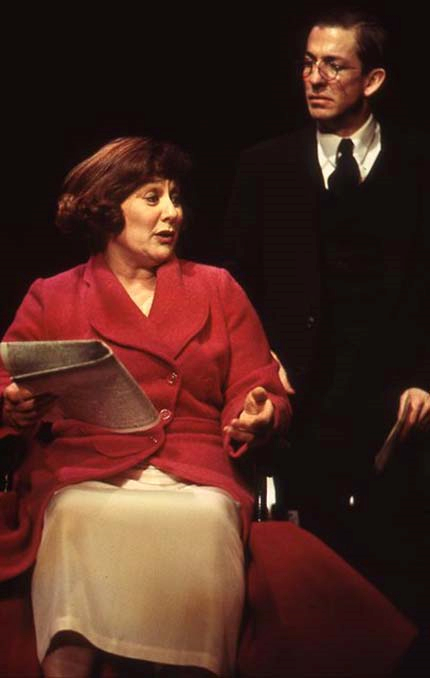 ---
NO MAN'S LAND (2011)
Gow's most recent directing credit at STC was Harold Pinter's entertaining tragi-comedy No Man's Land. Designed by Robert Kemp with lighting by Nick Schlieper, Peter Carroll and John Gaden played a pair of aging writers. Gow spoke to the Sydney Morning Herald at the time: "The fact that you need two great actors who can remember it all and are prepared to get down and crawl around and all that, make it one of Pinter's more rarely performed works, and one of his hardest to get right… we couldn't be luckier to have John and Peter. They are intrepid, fearless performers."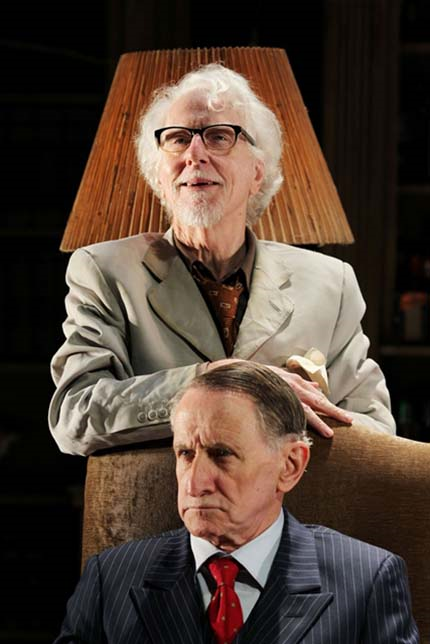 ---
Away, 18 Feb – 25 Mar 2017, Sydney Opera House
Seeing the show? Let us know your thoughts. Tag @sydneytheatreco and #STCAway