A legend of Australian stage and screen, Hugo Weaving has worked with Sydney Theatre company on over 20 productions, readings and workshops over a span of some 35 years.
In that time, he's played some of theatre's great roles, most recently as Big Daddy in Tennessee Williams' Cat on a Hot Tin Roof in 2019. This year Hugo returns to our stage for a haunting tale of mystery and revenge in Wonnangatta.
Here, we revisit some of Hugo's past highlights...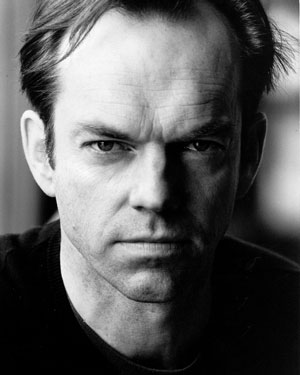 A MAP OF THE WORLD (1982)
Hugo's first show with us was back in 1982, when he appeared in Kaufman and Hart's You Can't Take It with You as '1st Man' in a cast that included Geoffrey Rush and Heather Mitchell. But 1982 was a big year for Hugo, as this was just the first of five plays he performed in for STC that year. The second was a production of A Map of the World, written and directed by David Hare and co-starring Roshan Seth and Tim Robertson, all pictured below. (Photo: Branco Gaica)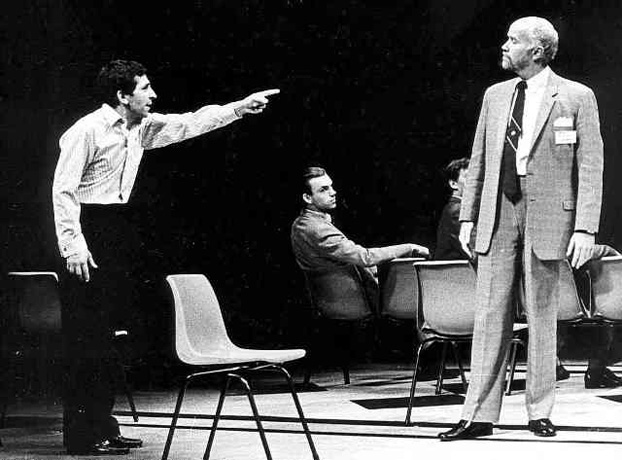 ---
THE PERFECTIONIST (1982)
After this, Hugo played Seyton in a Richard Wherrett-directed production of Macbeth, which also featured John Bell, Robyn Nevin, Colin Friels and Heather Mitchell, followed by David Williamson's The Perfectionist (pictured; photo: Dennis del Favero), which later toured to the USA. The year ended with Hugo playing 'One of the Three Young Men' in a production of Pirandello's As You Desire Me.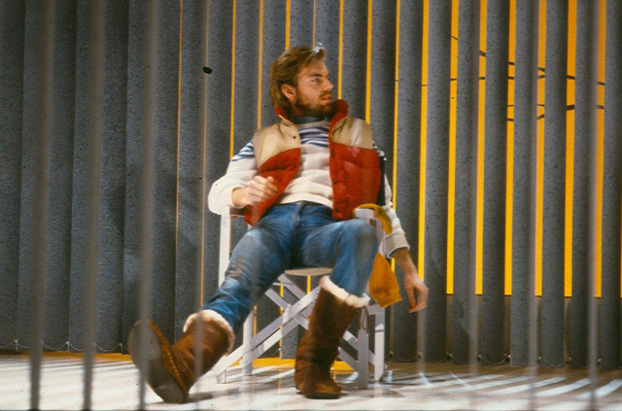 ---
THE WAY OF THE WORLD (1983)
The following year, 1983, was another busy one, starting with a spectacular production of Congreve's The Way of the World, in which Hugo played Petulant alongside a fabulous cast that included Ruth Cracknell and Drew Forsythe. (Photo: S. Edwards)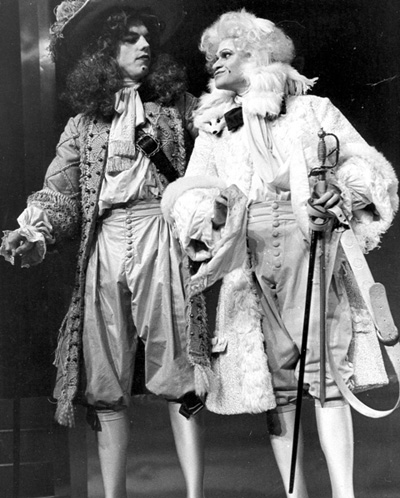 ---
GOSSIP FROM THE FOREST (1983)
Next up was the premiere of Thomas Keneally's Gossip from the Forest, alongside Michael O'Neill, Linda Nagle and David Franklin. (Photo: Brett Hilder)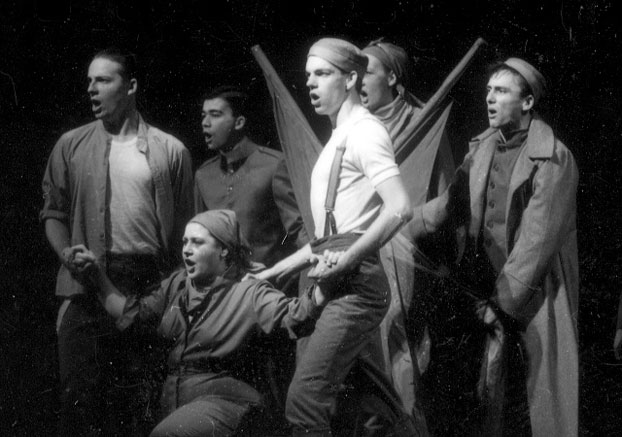 ---
THE CHERRY ORCHARD (1983)
Finally that year, Hugo appeared as Trofimov in Chekhov's The Cherry Orchard, directed by Rodney Fisher, and also starring Odile le Clezio. (Photo: Dennis del Favero)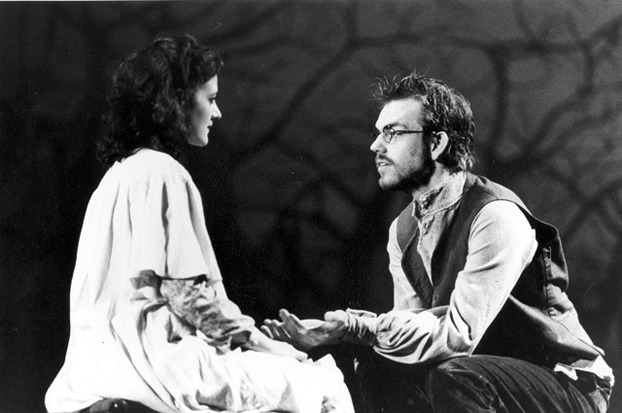 ---
THE MADRAS HOUSE (1986)
In 1986, a very dapper looking Hugo performed alongside Geoff Morrell in The Madras House. (Photo: Andrew Southam)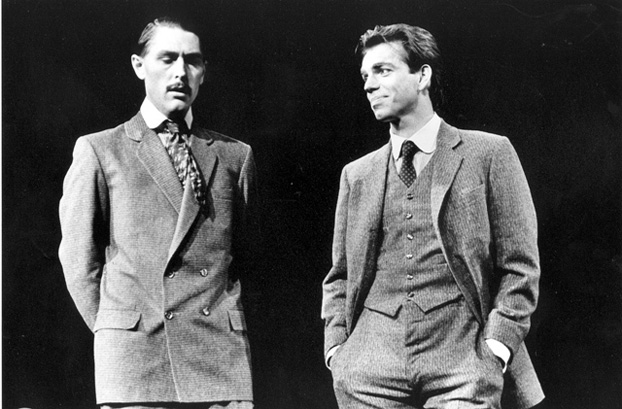 ---
THE SECRET RAPTURE (1989)
Three years later, Hugo returned for another David Hare play The Secret Rapture, in which he performed alongside Pamela Rabe and Heather Mitchell (pictured). (Photo: Branco Gaica)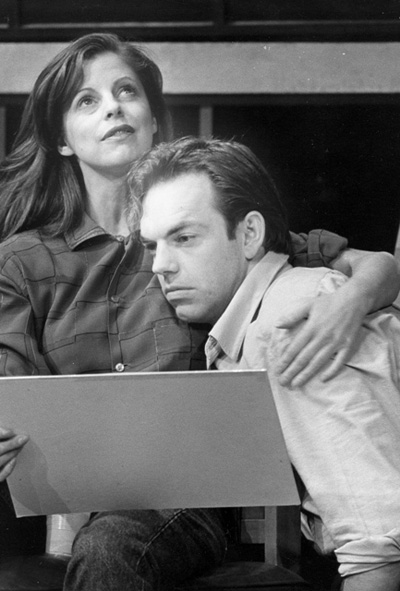 ---
ARCADIA (1994)
In 1994, Hugo played Bernard Nightingale in a production of Tom Stoppard's Arcadia alongside Helen Thomson. (Photo: Tracey Schramm)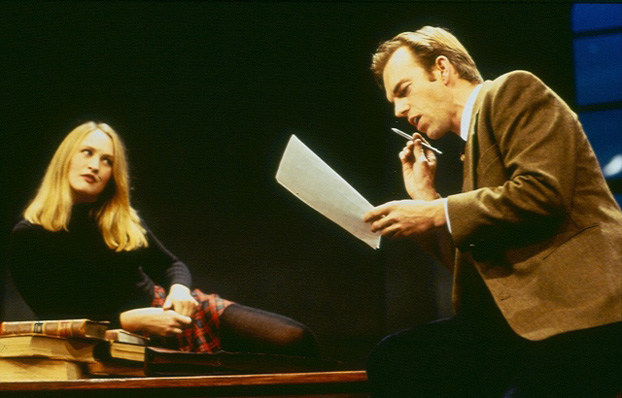 ---
THE WHITE DEVIL (2000)
Hugo paired up with Angie Milliken in 2000 for a Gale Edwards-directed production of The White Devil, which featured an enormous cast that included Paula Arundell, Bruce Spence and Heather Mitchell. (Photo: Robert McFarlane)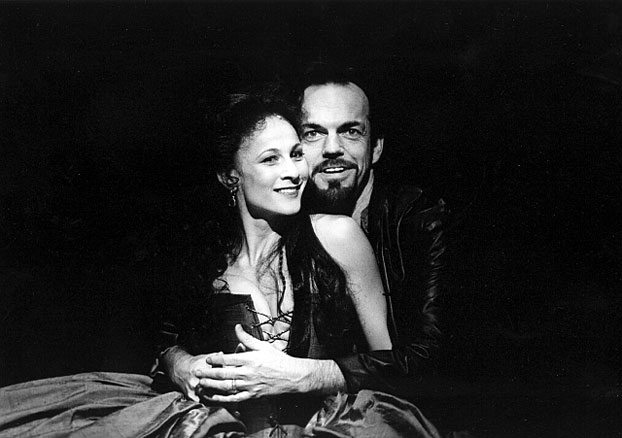 ---
THE REAL THING (2003)
In 2003, he played Henry in Stoppard's The Real Thing, again alongside Milliken. (Photo: Tania Kelley)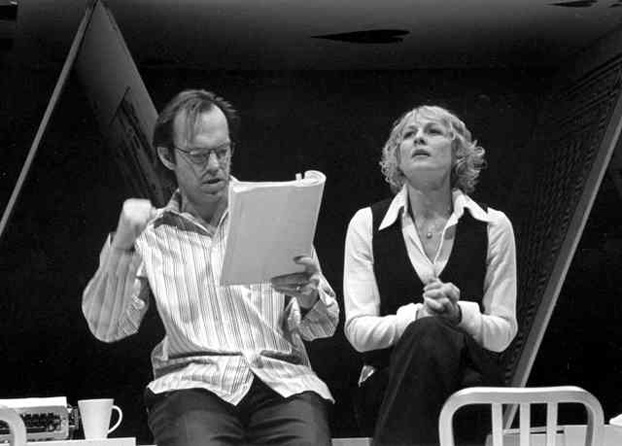 ---
HEDDA GABLER (2004)
The following year, sporting some impressive facial hair, Hugo joined a stellar cast for a Robyn Nevin directed production of Hedda Gabler, alongside Justine Clarke and Cate Blanchett. (Photo: Heidrun Löhr)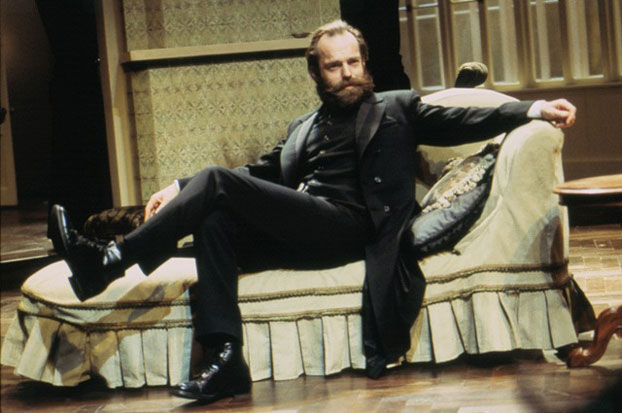 ---
RIFLEMIND (2007)
In 2007, he played the aging rocker John in our Artistic Director Andrew Upton's Riflemind, directed by Philip Seymour Hoffman. (Photo: Brett Boardman)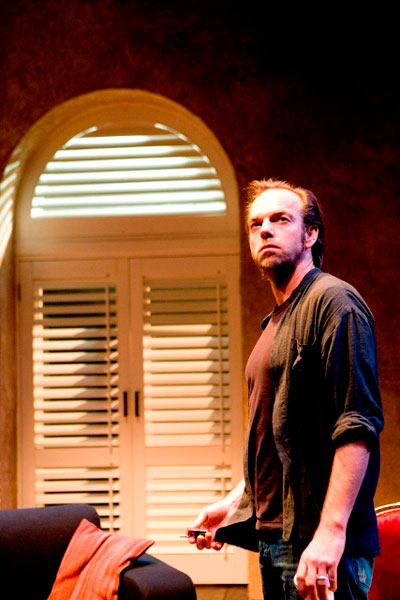 ---
UNCLE VANYA (2010)
After a three-year break from STC, Hugo returned in 2010 to play Astrov in Uncle Vanya, opposite Richard Roxburgh in the title role. This production toured to Washington in 2011 and went to the Lincoln Center in 2012. (Photo: Lisa Tomasetti)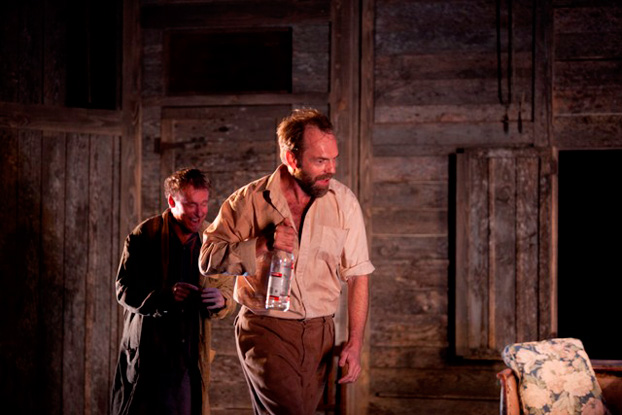 ---
LES LIAISONS DANGEREUSES (2012)
In 2012, he played the seductive Vicomte de Valmont in Christopher Hampton's Les Liaisons Dangereuses, together here with Justine Clarke. (Photo: Brett Boardman)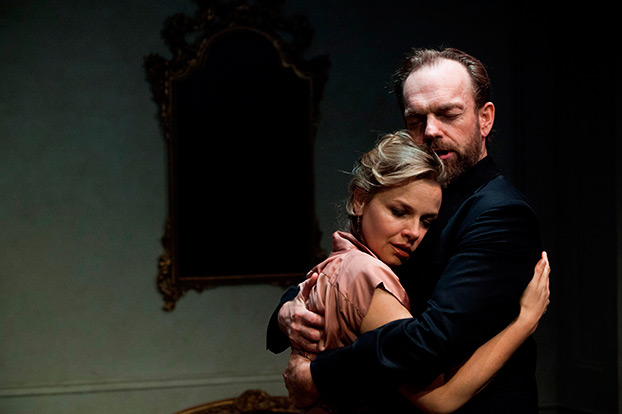 ---
WAITING FOR GODOT (2013)
In 2013, he and Richard Roxburgh shone as Vladimir and Estragon, respectively, in Samuel Beckett's classic Waiting for Godot. (Photo: Lisa Tomasetti)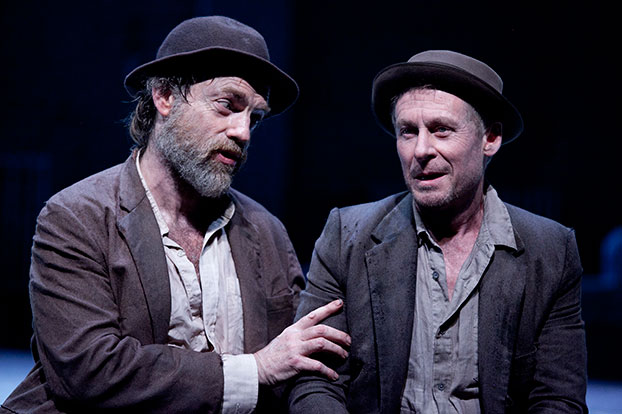 ---
MACBETH (2014)
In 2014, he took on one of Shakespeare's titanic creations, Macbeth. (Photo: Brett Boardman)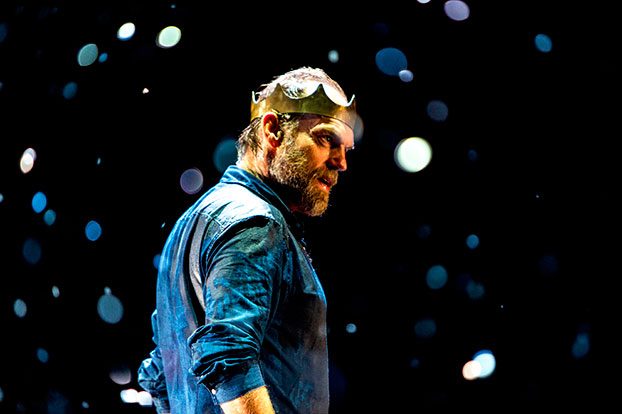 ---
ENDGAME (2015)
Following on from Waiting for Godot, Hugo teamed up again with director Andrew Upton on Samuel Beckett's Endgame. (Photo: Lisa Tomasetti)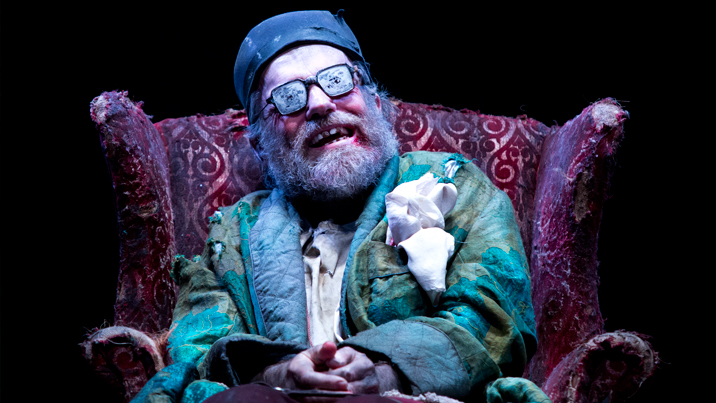 THE RESISTIBLE RISE OF ARTURO UI (2018)
After a three year break Hugo returned to the Australian stage in 2018 under the direction of STC's artistic director Kip Williams, playing Bertolt Brecht's menacing gangster Arturo Ui, a role which won him a Helpmann Award. (Photo: Daniel Boud)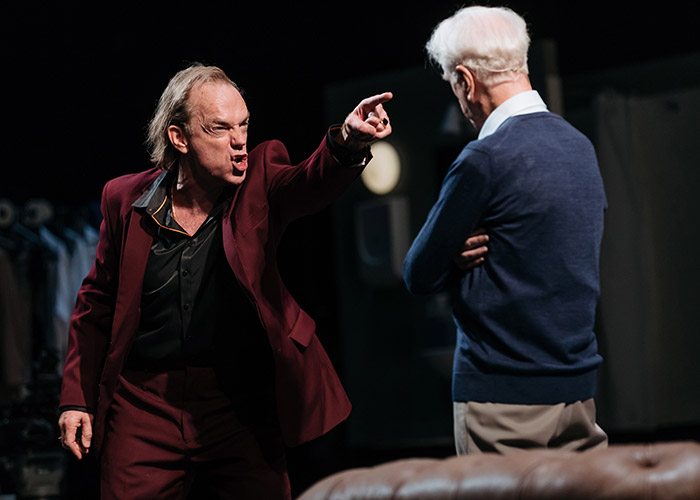 CAT ON A HOT TIN ROOF (2019)
2019 brought Hugo back to STC as commanding patriarch Big Daddy, in the Tennessee Williams classic Cat on a Hot Tin Roof. (Photo: Daniel Boud)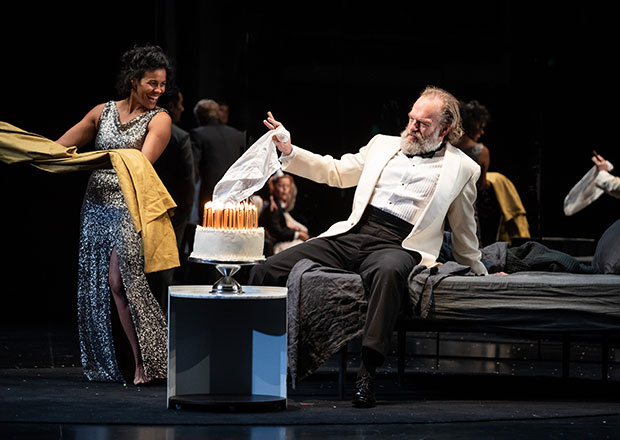 Wonnangatta, 7 Sep – 17 Oct, Drama Theatre, Sydney Opera House.
Seeing the show? Let us know your thoughts. Tag @sydneytheatreco and #sydneytheatreco