With his trademark Cuban heels and stovepipe jeans, Nick Schlieper always cuts a distinctive figure at STC. Including tours and remounts, he's easily clocked up well over 100 productions with us.
When Nick's not here, you might find him lighting stages in Europe and the USA, working across theatre, opera, musicals and ballet. He is one of Australia's most highly awarded designers, having received six Melbourne Green Room Awards, six Sydney Critics Awards, the inaugural 2013 Australian Production Designers Guild Best Lighting Design Award, as well as Helpmann Awards in 2004, 2009, 2011, 2014 and 2018 (some of which are featured below).
It's high time we turned a spotlight on one of this country's truly legendary lighting designers.
So, here are some of his previous productions with STC…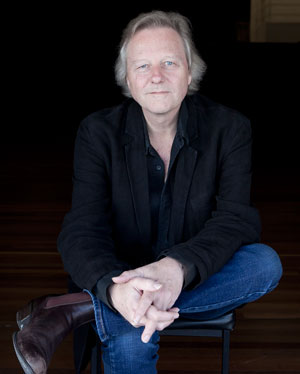 Nick Schlieper
HEDDA GABLER (1986 & 2004)
Let's begin in 1986 with Ibsen's Hedda Gabler, directed by Richard Wherrett, featuring Drew Forsythe as Tesman and Judy Davis in the title role. (Photo: Branco Gaica)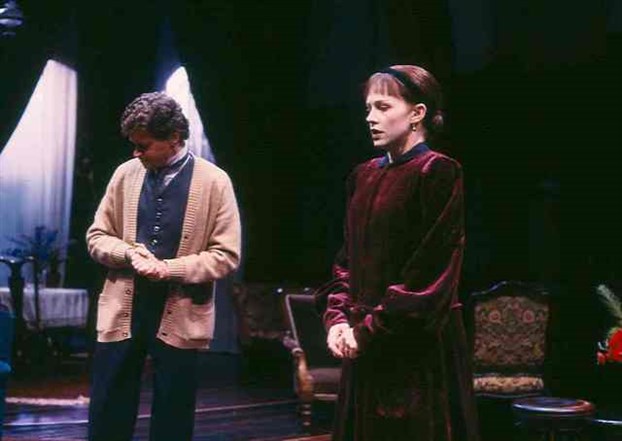 Fast forward almost two decades and Nick lights another Hedda Gabler. This time it's Robyn Nevin directing with Cate Blanchett in the title role, pictured here with Aden Young playing Lövborg. (Photo: Heidrun Löhr)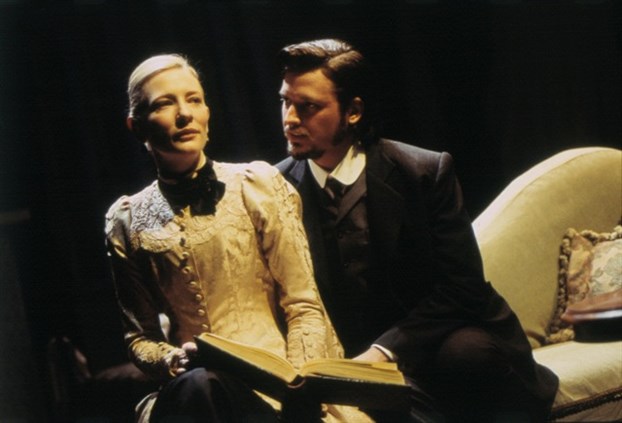 A STREETCAR NAMED DESIRE (2009)
In fact, Nick has lit Cate on a number of occasions. In 2009, there was A Streetcar Named Desire, also featuring Tim Richards. (Photo: Lisa Tomasetti)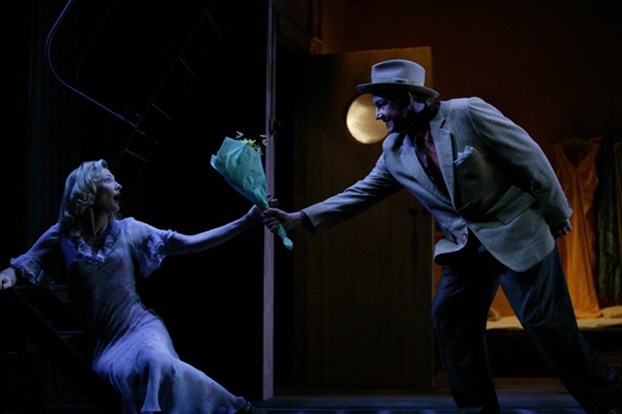 THE WAR OF THE ROSES (2009)
In the same year came the epic The War of the Roses directed by Benedict Andrews. (Photo: Tania Kelley)
GROSS UND KLEIN (2011)
The gang of Nick, Cate and Benedict was reunited for Gross und Klein in 2011... (Photo: Lisa Tomasetti)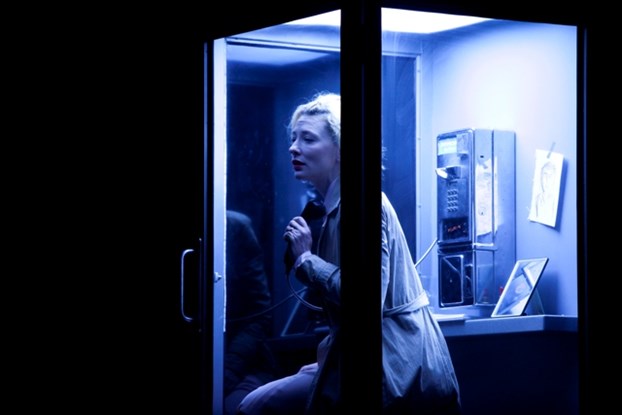 THE MAIDS (2013)
... and for The Maids in 2013, with Isabelle Huppert joining in. (Photo: Lisa Tomasetti)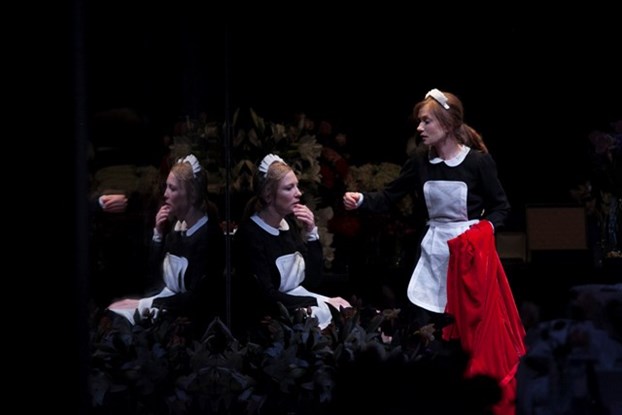 THE SEASON AT SARSAPARILLA (2007)
Nick and Benedict also worked on Patrick White's The Season at Sarsaparilla in 2007, featuring Dan Spielman and Hayley McElhinney. (Photo: Tania Kelley)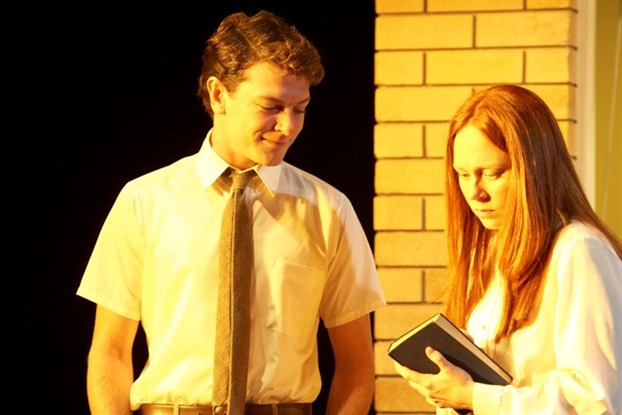 BAAL (2011)
Working with director Simon Stone, Nick added set design to his portfolio. He contributed both set and lighting for Baal (a 2011 co-production with Malthouse Theatre), which starred Thomas M Wright in the title role. (Photo: Jeff Busby)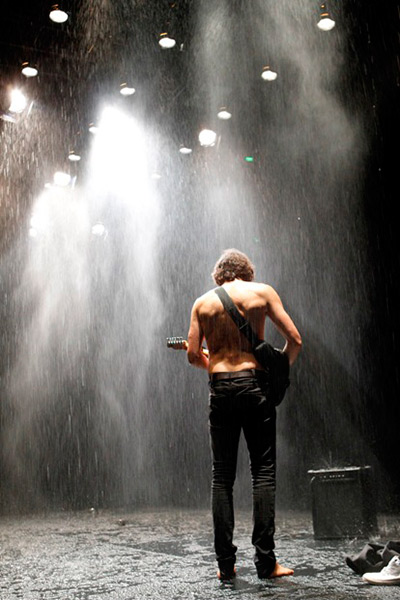 FACE TO FACE (2012)
Nick did the same for Simon Stone's production of Face to Face, an adaptation of Ingmar Bergman's movie, which starred Kerry Fox. (Photo: Brett Boardman)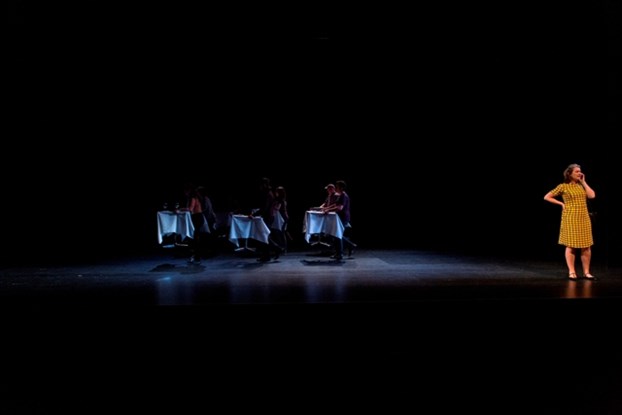 AS YOU LIKE IT (1996)
Nick designed the lighting for this 1996 production of Shakespeare's comedy, with a set by Michael Scott-Mitchell. (Photo: Philip le Masurier)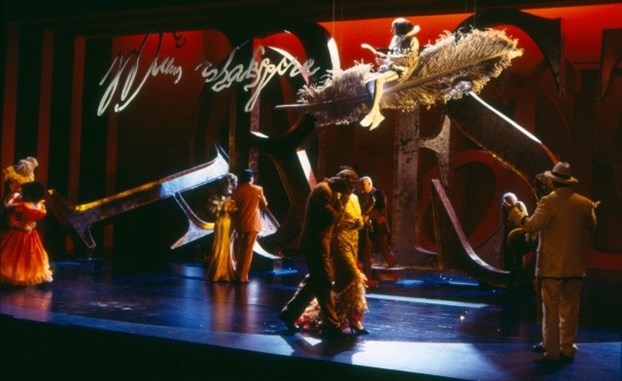 MOTHER COURAGE AND HER CHILDREN (2006)
Mother Courage and Her Children was the first production featuring the STC Actors Company in 2006. (Photo: Heidrun Löhr)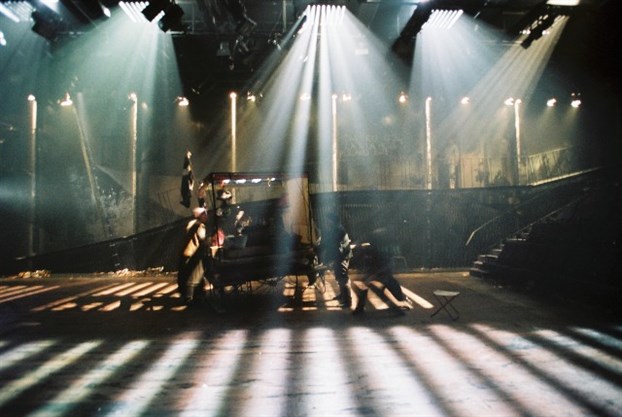 SCHOOL FOR SCANDAL (2001)
Richard Brinsley Sheridan's comedy of manners was directed by Judy Davis in 2001, featuring Toby Schmitz, Ronald Falk and Denis Moore. (Photo: Tracey Schramm)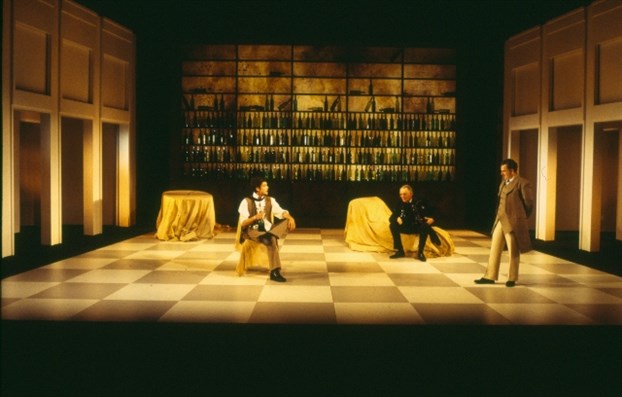 UNCLE VANYA (2010)
Nick designed the lighting for STC's 2010 production of Uncle Vanya, which toured to Washington and New York over the following two years. Andrew Upton's adaptation of Anton Chekhov's play was directed by Hungarian director Tamás Ascher, with a cast featuring Richard Roxburgh and Hugo Weaving (pictured below) along with Cate Blanchett. (Photo: Lisa Tomasetti)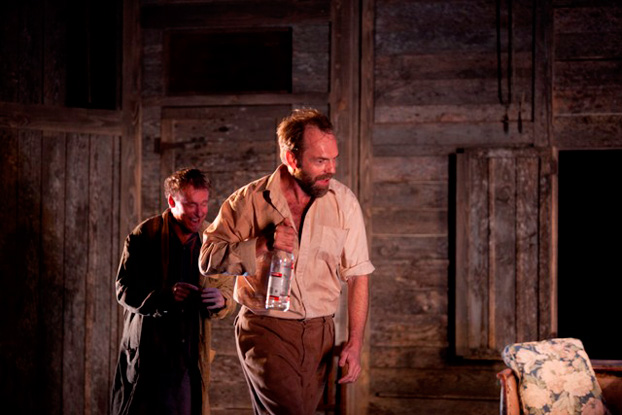 ROSENCRANTZ AND GUILDENSTERN ARE DEAD (2013)
Director Simon Phillips has often worked with Nick at STC and they teamed up for Tom Stoppard's ingenious comedy, featuring Tim Minchin and Toby Schmitz in the eponymous roles. Nick won his fourth Helpmann award for the lighting in this production. (Photo: Heidrun Löhr)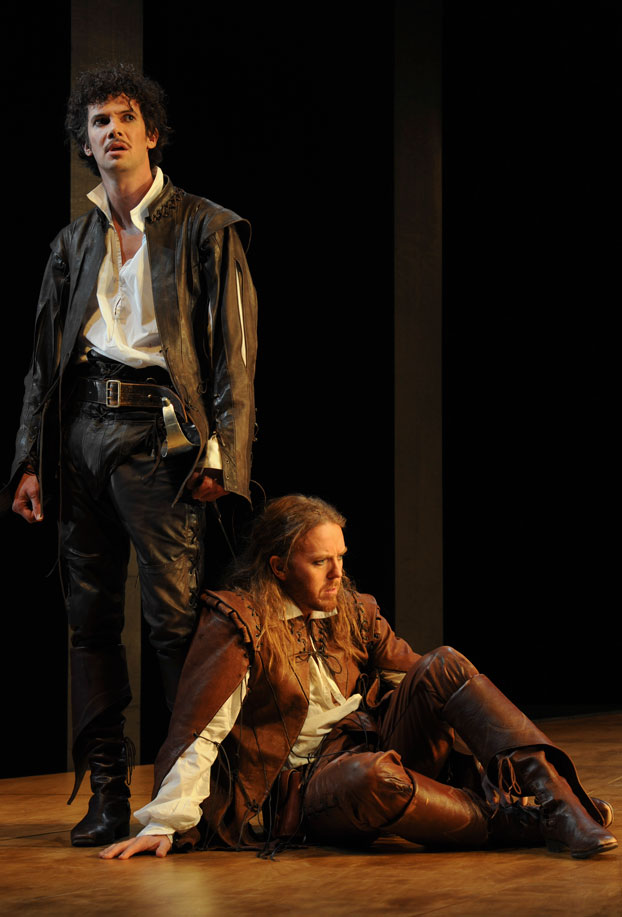 THE PRESENT (2015)
In something of a follow-up to Uncle Vanya, Andrew Upton adapted Chekhov's untitled first play as The Present. This time, Irish director John Crowley brought it to the stage, with Cate Blanchett and Richard Roxburgh leading the cast. (Photo: Lisa Tomasetti)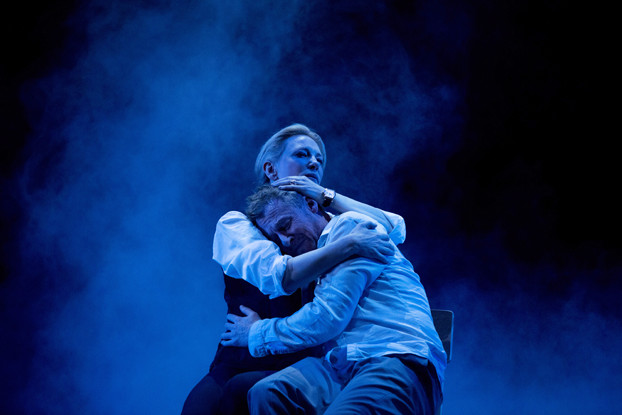 ALL MY SONS (2016)
In Kip Williams' production of this Arthur Miller classic, Nick's lighting moved from warm dayligh to the chilled moonlight in which Chris Ryan's character confronts his father, played by John Howard. (Photo: Zan Wimberley)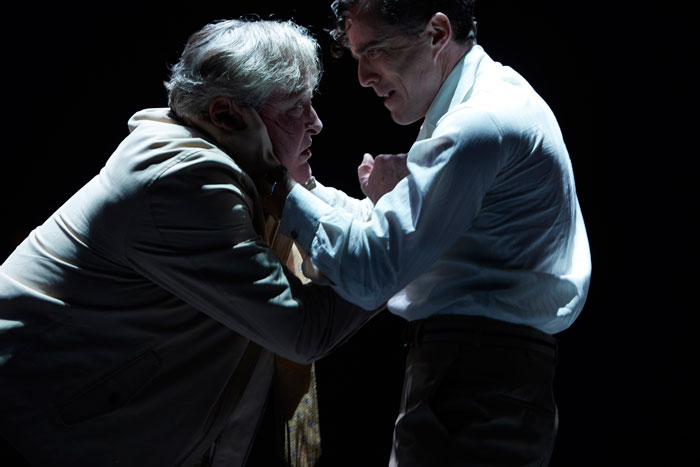 CHIMERICA (2017)
Lucy Kirkwood's epic play Chimerica, directed by Kip Williams, gave Nick plenty of different environments and atmospheres to create, from Tiananmen Square to New York and back again. (Photo: Brett Boardman)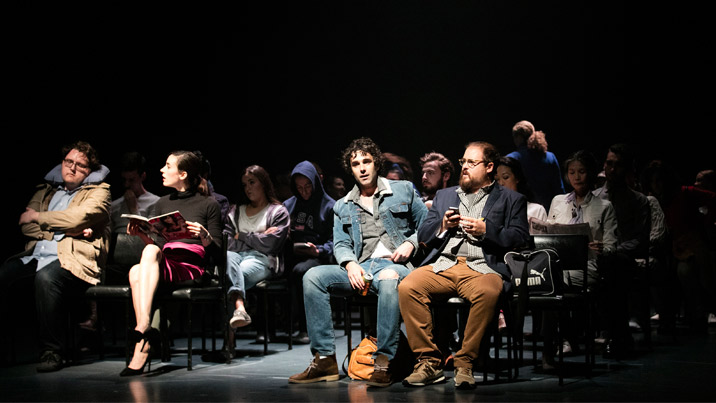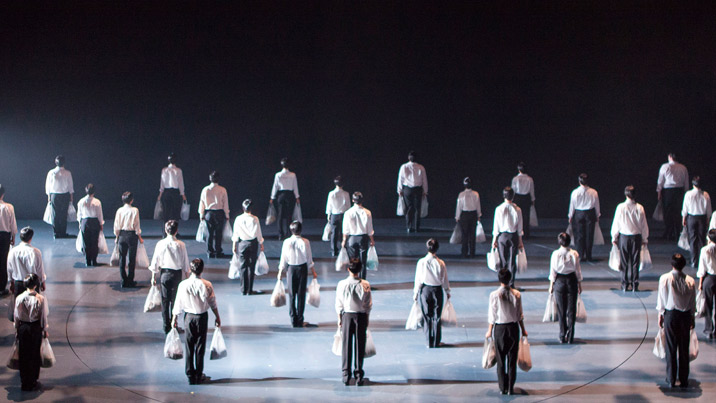 THE RESISTIBLE RISE OF ARTURO UI (2018)
In Kip Williams' updated production of Brecht's great play, Nick's lighting helped juxtapose moments of comic absurdity with those of absolute terror. Monica Sayers and Hugo Weaving are pictured here. (Photo: Daniel Boud)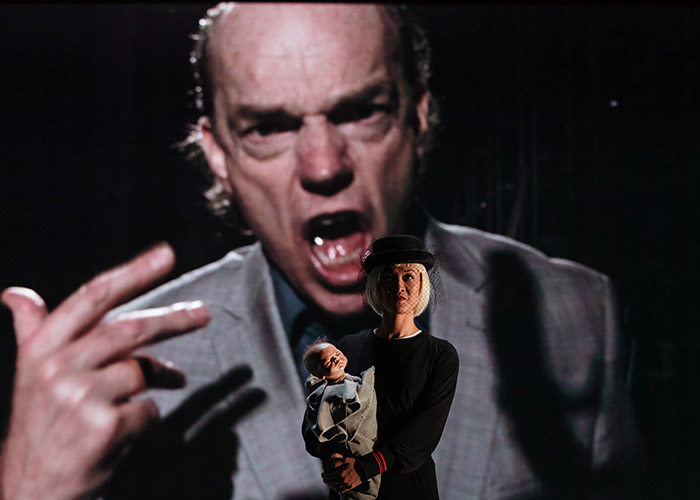 THE HARP IN THE SOUTH: PART 1 & PART 2 (2018)
In this epic two-part theatrical marathon adapted for the stage by Kate Mulvany and directed by Kip Williams, Nick's lighting seamlessly moves across decades and portrays both the vibrancy and intimacy of this great piece of theatre. (Photo: Daniel Boud)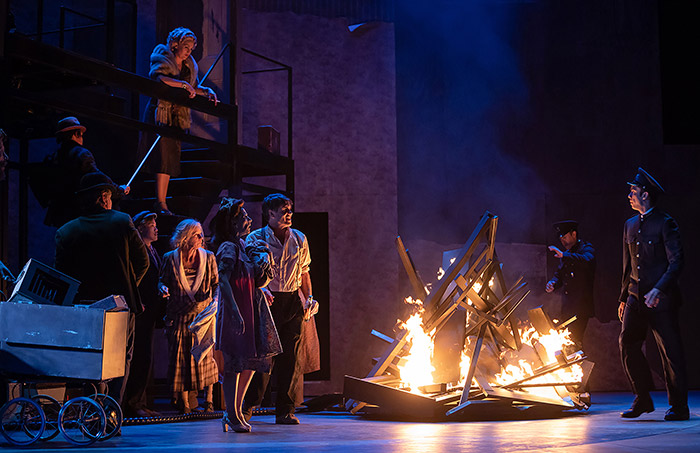 CAT ON A HOT TIN ROOF (2019)
Tennessee Williams, one of the great twentieth century playwrights, brought us a timeless, tragic American classic. In this production, directed by Kip Williams, Nick's nuanced lighting showcased the tumultuous dynamics within the family: power and weakness; distance and stifling closeness. (Photo: Daniel Boud)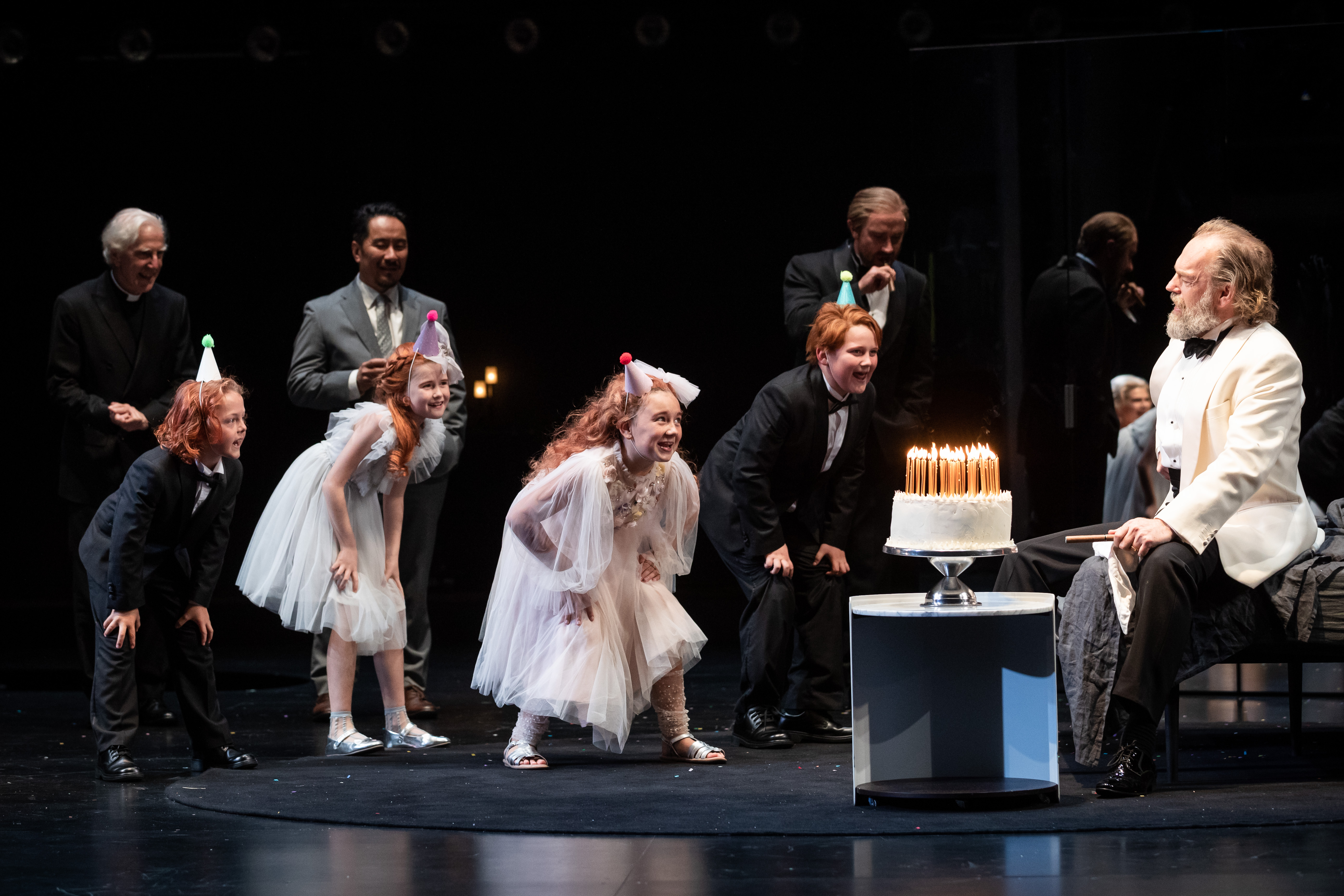 Truth be told, this article barely scratches the surface of Nick's work with STC. To see more, the best way is to appreciate his lighting in the theatre.
Wonnangatta, 7 Sep - 17 Oct, Drama Theatre, Sydney Opera House
A View from the Bridge, 8 Dec 2020 - 16 Jan 21, Roslyn Packer Theatre
Seeing the show? Let us know your thoughts. Tag @sydneytheatreco and #sydneytheatreco