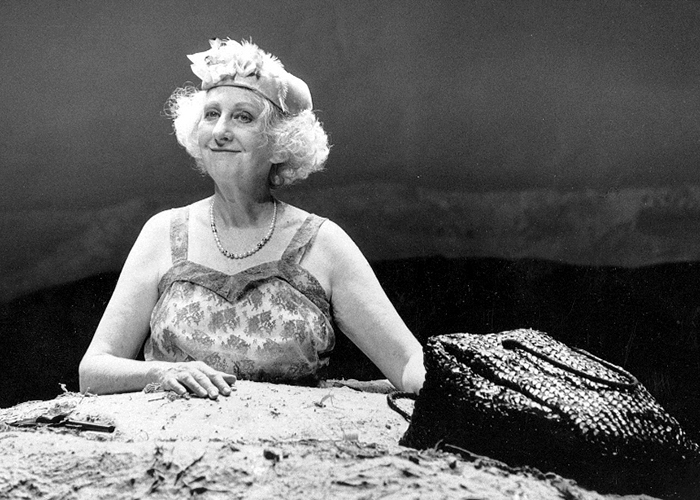 Ruth Cracknell in Happy Days (Image: David Wilson)
Do you remember a piece of theatre that cemented your lifelong love of theatre? For STC Foundation Director Judi Hausmann it was seeing Ruth Cracknell in Happy Days in 1991 with her mother. Her love of theatre now sees her support the company as a donor and she has also been instrumental in bringing our first ever online fundraising auction, Lights Up, to life. Judi is the founder and CEO of The Haus, an independent public relations and marketing communications group which she established in 1990. Judi also established HSPR in 2013, the first and only PR industry-initiated registered training organisation to provide nationally recognised PR qualifications and vocational training.
We caught up to discuss the importance of STC to her and the community, and some of the auction items she's most excited about.
Where do you think your love of theatre began?
I've grown up with the theatre. My mother Edith was a huge theatre lover and being taken to the Nimrod, the Old Tote and the Ensemble was a huge part of my childhood. Theatre was the thing that Mum and I shared through every stage of life – from my childhood and adolescence to young adulthood and then when I became a mother myself. We loved nothing more than going out for lunch and then a Saturday matinee at The Wharf or the Sydney Opera House. We used to talk about the plays we had seen together for days afterwards on the phone.
One of your fondest memories is of Ruth Cracknell in Happy Days, an STC production from 1991. Can you tell us more about why this production is so special to you?
We were both huge Ruth Cracknell fans and her plays at STC really stand out as highlights. She was a killer Lady Bracknell in The Importance of Being Earnest. And seeing her in Happy Days was one of the happiest days of our lives – we both loved Beckett and we laughed, and we cried, and we laughed some more!
Mum died suddenly in 2012 and it's amazing how much theatre in general and the STC in particular features in my memories of her.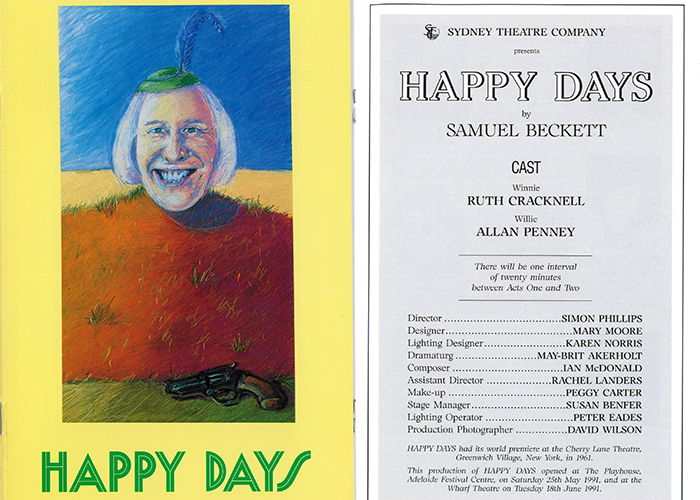 STC program for Happy Days
Your love of theatre has led to your involvement with STC as a Foundation Director, can you tell us about some memorable fundraising events you've been involved in?
There have been so many!
The Russian themed dinner inspired by Uncle Vanya on the stage at the Roslyn Packer Theatre stands out for the frequent group vodka shots and the very theatrical snowstorm that fell over the seats.
The trip to New York in 2014 to attend the opening night of The Maids when it toured was incredible – not only did we go to the show, we had a fun-filled few days seeing Cabaret starring Alan Cummings, having a private tour of The Met Costume Institute which was arranged by Anna Wintour's office and visiting the late great Christo at his studio. Over the years I have had lots of theatre experiences and 'beyond the theatre' experiences with like-minded people who all love theatre and STC. I can't wait to get back to those times!
Of course, closer to home, there are several different trivia nights that stick in my mind for the fierce competition and the hysterical laughs…including the time when the (very famous) host of the trivia night got dressed up as a hot dog…!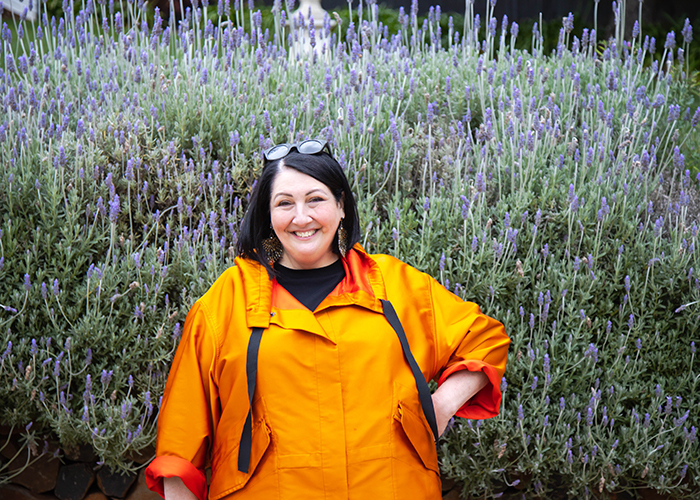 STC Foundation Director, Judi Hausmann (Image: supplied)
Most recently, you are the Chair of the STC Event 'Fun-Raising' Committee, established to help STC fundraise through the impacts of COVID. The Committee has helped curate STC's first-ever online fundraising auction, 'Lights Up'. Why do you feel it is important to support STC through fundraising events?
I think we need to do everything we can to raise money to get back to what we need to do! Seeing what had happened to the theatre industry and our beloved artists – where the theatres were shut down overnight due to the pandemic – was devastating. I wanted to help in any way I could. So, I reached out to a few people who are passionate about the arts and theatre in particular, who felt it was their duty to help in whatever way they could. Together we pooled our ideas and opened our address books to develop an online fundraising auction. The aim is to help raise as much money as we can to help get theatre back on our stages in 2021. We want to ensure that we don't lose our talented pool of actors and theatre practitioners. I know that everyone is doing their bit to support the theatre industry, and this is the bit that I can do help.
Of all the things that I have missed during COVID, I miss theatre the most. It's one of my big passions in life, so there has been a very big hole in my life over the last few months. While I love STC Virtual and seeing how many organisations have moved to an online presence, I feel that the digital offering is its own art form, rather than a substitute for live theatre. Nothing replaces the feeling of being in the theatre with the lights down and the actors on stage.
The 'Lights Up' Auction has 60 great prizes, all generously donated by our community of artists and audience members. Can you pick out just five that you're excited about?
1. Mulberry Farm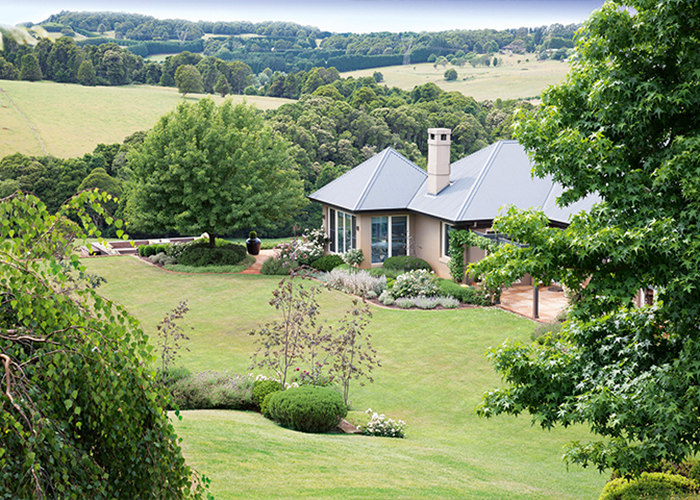 "I've been lucky enough to stay at this magnificent property myself and a weekend away with a group of friends there is my idea of heaven!"
2. Pamela Easton Jacket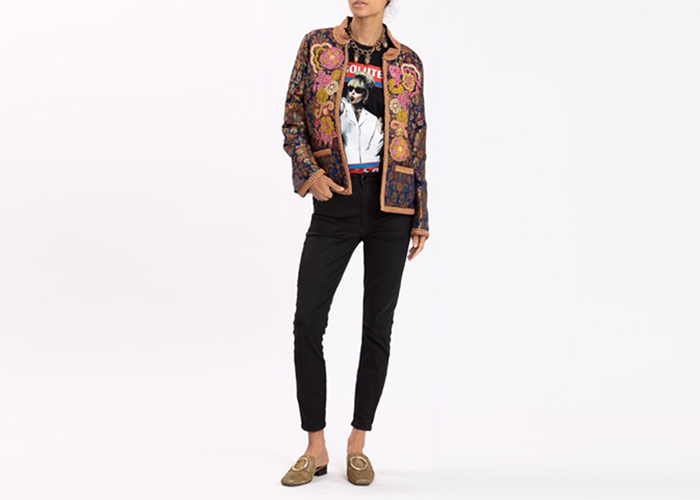 "I love Pamela's "slow fashion" ethos and her eye for combining patterns and the exquisite embroidery her craftsmen produce in India. I've got quite the collection of her spectacular jackets myself!"
3. Nicholas Harding sketches and the signed limited-edition book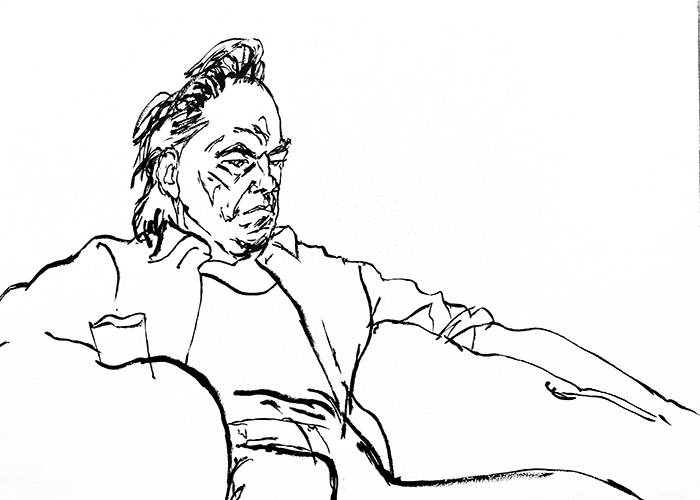 "I'm a fan, what can I say? Sketches of theatre being made – what could be better for a theatre lover?"
4. The STC Rehearsal Room Piano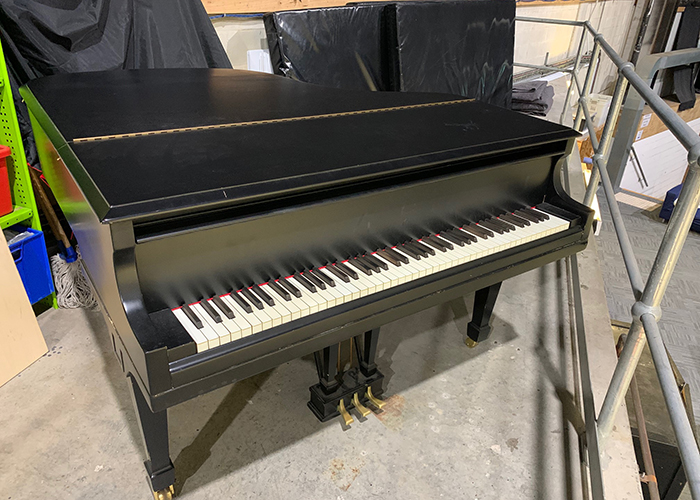 "An amazing chance to own a genuine piece of STC history!"
5. The Sub Zero wine storage unit filled with wines from STC artists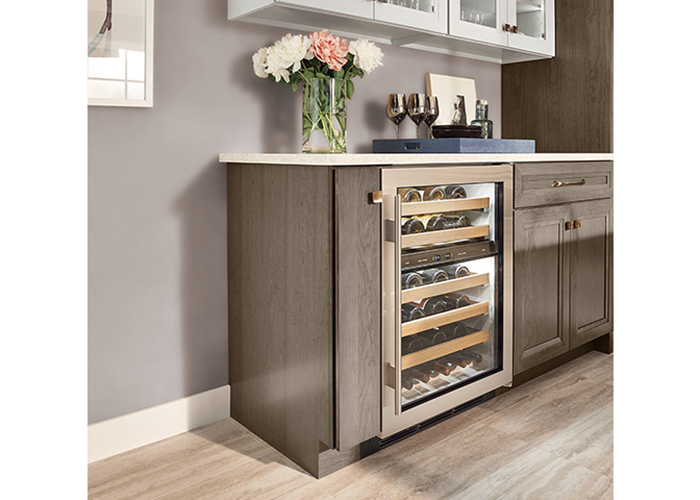 "The fridge in itself is incredible but add some top quality wines signed by local and international superstars and it's a winner in my book!"
The Lights Up online fundraising auction is on now and runs until Thursday 15th October, 7pm AEDT. You can check out the selection of items here.