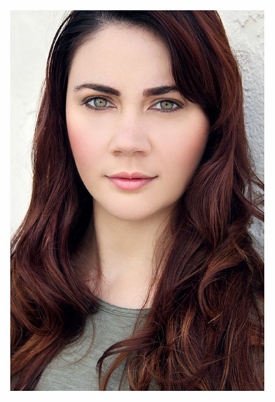 We're excited to welcome Shari Sebbens to the STC resident program as our new Richard Wherrett Fellow.
The Richard Wherrett Fellowship is a career pathway opportunity for emerging and developing directors. Shari joins other STC resident artists Paige Rattray (Associate Director) Jessica Arthur (Resident Director), Elizabeth Gadsby (Resident Designer) and Sue Smith (Patrick White Plawriting Fellow).
Shari is a proud and passionate advocate for Indigenous theatre especially the development of new and contemporary works. Shari has appeared in many successful films (The Sapphires, Thor:Ragnorak), television (Redfern Now, The Gods of Wheat Street) and theatre. STC audiences most recently saw Shari in award-winning productions of The Bleeding Tree and Black is the New White in 2017-2018, and in our 2018 production of A Cheery Soul.
"Many of the people I look up to in this industry are Richard Wherrett fellows," says Shari. "I imagine much of what I love about their work was nurtured in their time here at Sydney Theatre Company, which inspires me as I head into an exciting year of development and discovery."
"I've worked with the Sydney Theatre Company as an actor for a few years now and as an Aboriginal artist I've been thrilled by the choices they've made in producing Indigenous work. Their investment in my development as a director is also an investment in the future of Indigenous storytelling on our stages. It's nice to be a part of a company that understands you cannot talk about Australia's cultural identity without Indigenous people at the table."
Through its resident artists program, STC is committed to providing professional development opportunities for artists, access to key personnel and resources, and encouragement for professional development. STC's Resident Artists also play an important role in the day-to-day artistic life of the company, and work closely with Artistic Director Kip Williams.
"I am looking forward to working closely with Shari as she develops further as a director over the following 12 months," says Kip. "We are all excited to have her incredible mind contributing to the artistic life of the company."
Previous STC Richard Wherrett Fellows include Jessica Arthur, Paige Rattray, Imara Savage, Sarah Giles, Lee Lewis, Wayne Blair and Joseph Couch.
In 2017, Shari appeared on episode 17 of STC's podcast series to discuss her role in the premiere production of Black is the New White by Nakkiah Lui. You can listen to that episode here or on iTunes.
Shari Sebbens alongside Sarah Peirse in A Cheery Soul, 2018. (Photo: Daniel Boud)